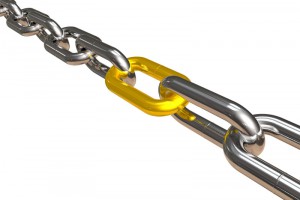 The idea of posting links has been popular for a number of years now and I really wonder how this idea is still popular.
Beware of link posting programs/websites that provide zero value while leading people to zero results.
I'm going to take a closer look at this opportunity because a lot of folks desperate for money fall for link posting scam offers thinking that they can get easily paid for posting links while in fact this so called opportunity is just another waste of time and effort.
Especially it was popular a few years ago when some companies paid folks for posting links here and there, on private blogs, social media sites etc.
This industry is dead now due to many complaints and spam reports. Though the industry is dead, some programs are still promoting this opportunity and to prove that it's a waste of time I'm going to briefly review 17 link posting scams so you can see real facts for yourself.
Also, within my article you will find links to other link posting articles that will open your eyes to what is happening behind the scenes.
In fact, I've done a complete research to shed some light on this so called link posting industry and I believe after all the facts you will discover here you will be on the right way to your success and you will know exactly what programs or link posting ideas you should avoid.
Posting links is a waste of time. If you are looking for a genuine way to make money online, allow me to help you and recommend a program I've personally tried and I'm still a member of this program. You can try it for FREE. No credit card required.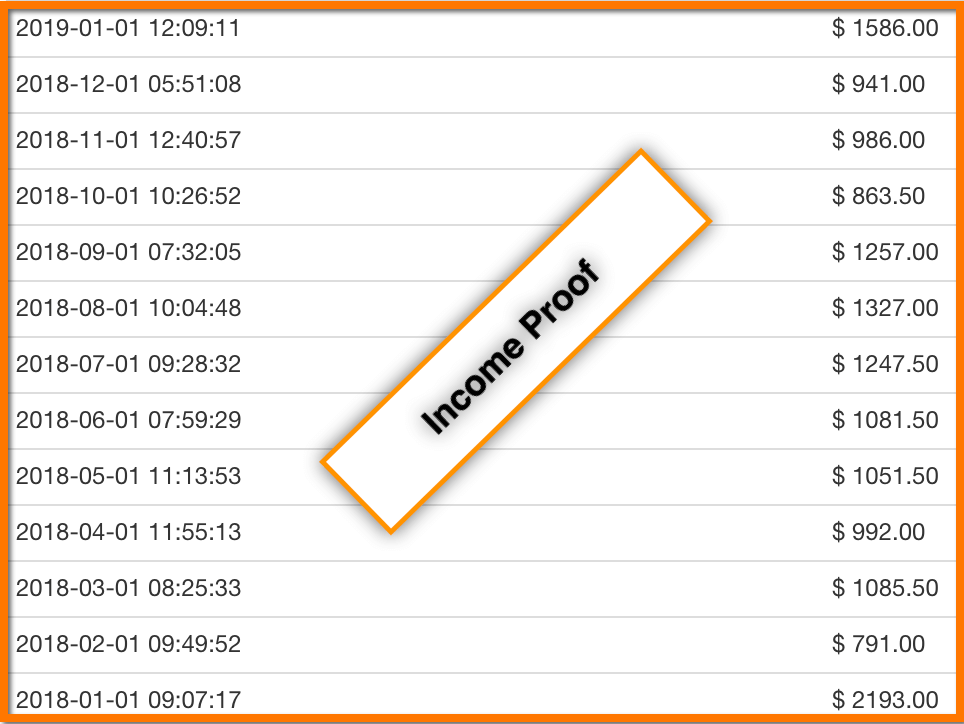 Here is a list of 21 link posting scams I've reviewed in the past 2 months:
Link Posting Scam 1 – Work at Home Authority
Link Posting Scam 2 – Work at Home EDU
Link Posting Scam 3 – Work at Home Institute
Link Posting Scam 4 – Home Profit System
Link Posting Scam 5 – at Home Income Package
Link Posting Scam 6 – Home Job Institute
Link Posting Scam 7 – Online Profit Stream
Link Posting Scam 8 – Work at Home Paycheck
Link Posting Scam 9 – Excel Cash Flow
Link Posting Scam 10 – Online Home Careers University
Link Posting Scam 11 – Work at Home University
Link Posting Scam 12 – Stay at Home Revenue
Link Posting Scam 13 – Internet Cash Income
Link Posting Scam 14 – Home Internet Cash
Link Posting Scam 15 – Web Fortune Master
Link Posting Scam 16 – Amanda Jones Online Income
Link Posting Scam 17 – Web Fortune Vault
Link Posting Scam 18 – Home Job Placement
Link Posting Scam 19 – Home Jobs Now
Link Posting Scam 20 – Mary Stevens
Link Posting Scam 21 – 37 Clicks
Work at Home Athority promotes two different products through affiliate links and in fact they don't own any of these products. One product is Work at Home EDU and the other one is Paid Surveys. Work at Home EDU is a classic link posting scam that doesn't offer any real value and if you read my full review you will learn some interesting facts about this program.
In short, they use fake testimonials, fake news, promise unrealistic earnings ( $15 per link). Due to their bold claims and false promises I really doubt that they provide training, support or money back guarantee.
Another program is Paid Surveys that Michelle tries to sell you for $34.95 while in fact you don't have to pay to get access to that program because I give you access to the list of survey companies for free.
You will find that link inside my review. I really wonder why she tries to sell you something that is available to anyone for free on the internet.
Work at Home EDU is another poor product promoted for a number of years now. It's a copy paste clone website of another link posting crap called Online Home Careers University. They are absolutely identical and copy each other to such an extent that it really looks ridiculous and even annoying. A complete waste of energy and time.
Work at Home Institute is a clone website of two other link posting scams, such as Excel Cash Flow and Home Profit System. These two promise you $15 per link while Work at Home Institute promises $20 per link.
Of course, none of this is true. All these sites use the same methods to make you believe that you can be paid easily for posting links. The only difference of Work at Home Institute from previous two programs is that it provides training on affiliate marketing.
But the problem is that they promote affiliate marketing in the form of link posting opportunity which is totally misleading. Many people buy into this offer thinking that they can be paid for posting links only to find out that it's just another empty promise.
Home Profit System is a clone website of another link posting scam or vice versa called Excel Cash Flow. They both promise you $379 per day from home by posting links. The bad news is that the owner of this product is unknown 🙁
At Home Income Package is just another crap that promises you to make $379 per day by posting links for Google!!! Can you imagine this? Do you really believe Google needs to hire someone to post links?
They even promise that you will start making money as soon as you register your account and you will make $300 in the first week! And finally, to be able to ask for refund you must give them a valid reason. Can you imagine this? A total crap.
Home Job Institute is a copy paste of other link posting scams such as Online Profit Stream, Home Profit System, Work at Home Paycheck and especially Excel Cash Flow. Their sites, claims, promises, fake testimonials etc are almost identical.
Online Profit Stream is the same story, plus there are a lot of complaints about them on the internet and if you read my full review of this program you will be really amazed to find out how bad the program really is.
Work at Home Paycheck is another crap that promises you to get paid for posting links. There are really TOO MANY PROBLEMS with this program because they promise you to make $1000 a day from home! Though they claim that you can earn money by posting links, it's not true.
In fact, they teach how to make money through affiliate marketing but they advertise it in a misleading way. And at the same time they offer a link posting certification course which is absolutely ridiculous, misleading and controversial.
Excel Cash Flow is another $379 a day link posting opportunity that claims that you are going to be a search engine agent for Google and Yahoo 🙂
Online Home Careers University is one of the oldest link posting scams that has a lot of complaints and is shut down now.
Work at Home University is promoted under different domain names and offers a CPA course. The program uses multiple deceptive tricks and is not recommended.
Stay at Home Revenue is another links posting scam promoted by Michelle Withrow, the owner of other link posting scams.
Internet cash Income – another fake link posting certification program.
Home Internet Cash – Another program promoting a fake link posting opportunity
Web Fortune Master – Link posting scam which is in fact an affiliate and CPA course
Amanda Jones Online Income – Just a link posting scam out of many others
Web Fortune Vault – Another link posting scam. The site is taken down.
Mary Stevens – This name is associated with many link posting low quality sites
Home Job Placement – Another copy of 37 Clicks and also is associated with many other link posting sites such as Home Jobs Now, Home Job Source, Extreme Home Profits etc.
Home Jobs Now – This program is no longer existing and is now redirected to 37 Clicks,
37 Clicks – This site by Kelly Scott is associated with many other sites, such as
Online Home Careers University
Replace Your Job
37 Clicks
Home Job Source
Extreme Home Profits
Online Software Solutions
Cash from Home
All these programs promise you easy money by claiming that you are in demand.
Take a look at this warning from a trusted site and you be the judge.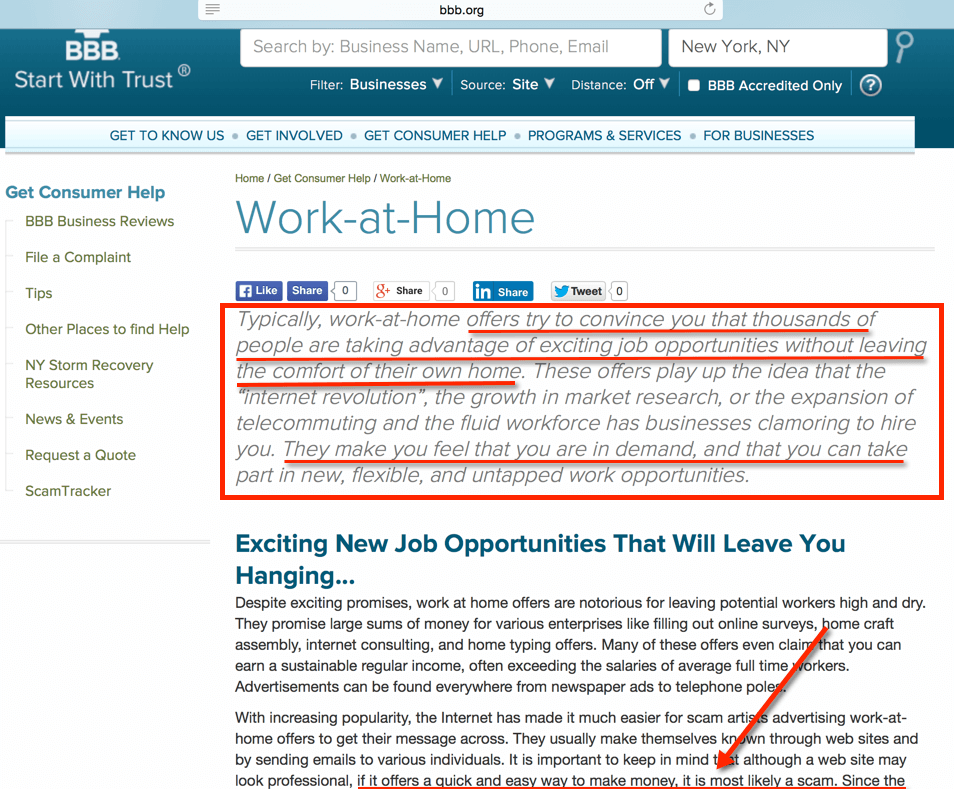 A complete research of link posting industry
In this article you find the info about link posting industry from a new angle. You will learn all the facts and know the difference between the right way to post links and the wrong way.
You will learn what programs to avoid, what steps to follow to take advantage of the link posting opportunity in the way that will lead you to a maximum success.
You will understand how this industry works and how much money you can make and how long it will take for you to see some real results.
You will also learn some interesting and even some shocking facts that will change your mind. I'm talking about mind blowing facts.
In this article I'm talking about link posting industry in a different angle so you can understand how you can succeed in this field through affiliate marketing.
Because affiliate marketing is exactly what you need if you want to start earning an income through using affiliate links.
You will understand the difference between fake things, such as link posting job, link posting agent, link posting certification course and the real thing, such as affiliate marketing industry.
You will know how to stop doing things that don't work and you will learn how to start doing things that work.
And you will get answers to questions that most people ask when it comes to link posting programs.
Because there is a lot of confusion among folks and I believe I can help them.
In this article you'll learn the difference between link posting for cents and link posting for dollars. I will show all legit programs available in online space.
You can choose any of them depending on your knowledge, skills and willingness to work part time or full time.
In fact, there is nothing left. You choose what you want to do.
Final word on link posting scams
The question is: Is it Any Real to Get Paid for Posting Links? No, It's not possible is my short answer.
There are enough arguments provided above to easily understand that all these programs is just one big waste of time and energy.
But the truth is that it's absolutely possible to make money by posting links IF you join a legit program and know how to do it the right way.
You can make money through affiliate marketing, i.e. find a product online, write a description about your product, add your affiliate link to that product and start promoting it using legit and proven methods that you can learn from this program.
This is called posting links through legit way and it's far from a dream that these posting link scams are trying to sell you.
Yes, it takes time and effort to build a business but there is no other way to make money if you are serious about making money online the honest way and are looking for a legit and reputable program.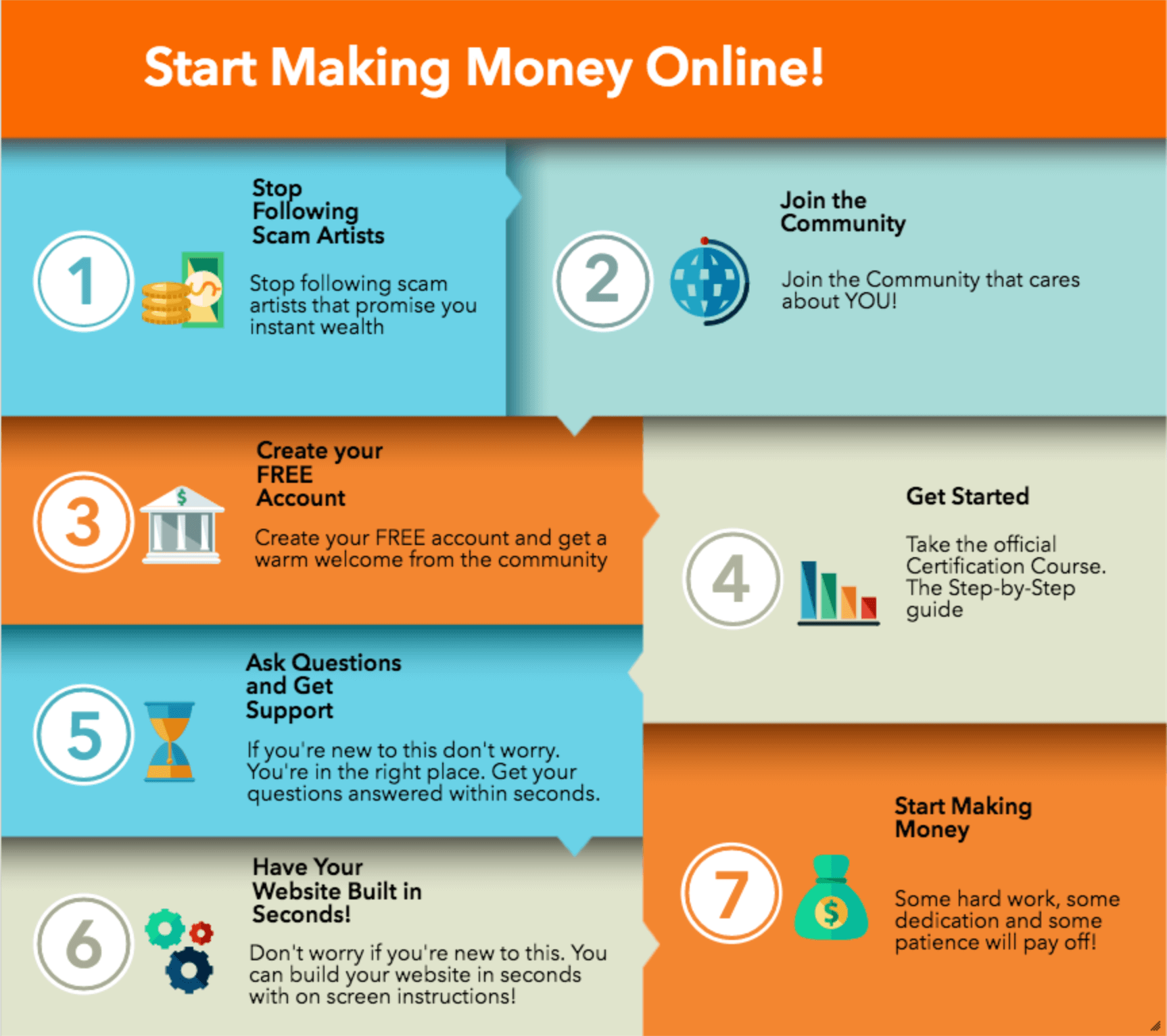 About the Author: Adam
My name is Adam. I'm the founder of Your Income Advisor. My goal is to help others succeed online, by exposing scams and reviewing top rated products. I can help you start
your own business online