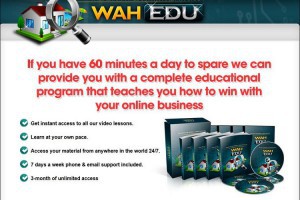 Product Name: Work at Home EDU
Product owner: Michelle Robinson
Websites:
wahedu.com/program-available.php
wahedu.com
Price: Advertised price $97, after discount $47
Verdict: Not recommended
Work at Home EDU is the type of program you feel happy about when you find it first thinking that you finally came across something real that can help you make money online AND you feel twice as happy when you make a decision to not join it after finding out that it is a complete waste of time.
This program has been already around for some time and it's been promoted under different names and multiple domain names. To be honest, it's really annoying and in this review I'm going to expose this work at home opportunity.
The main idea behind Work at Home EDU
Work at Home EDU is just another unethical product with unrealistic claims, fake testimonials, deceptive advertising and so on. Their website is in fact a clone website of Online Home Careers University, Work at Home Institute, Home Profit System etc.
This alone is enough to understand that WAH EDU is unethical product and if you think you can start making money with them it's just not going to happen. Their main claim is to show you how you can post links across the web and get paid $15-$20 per link.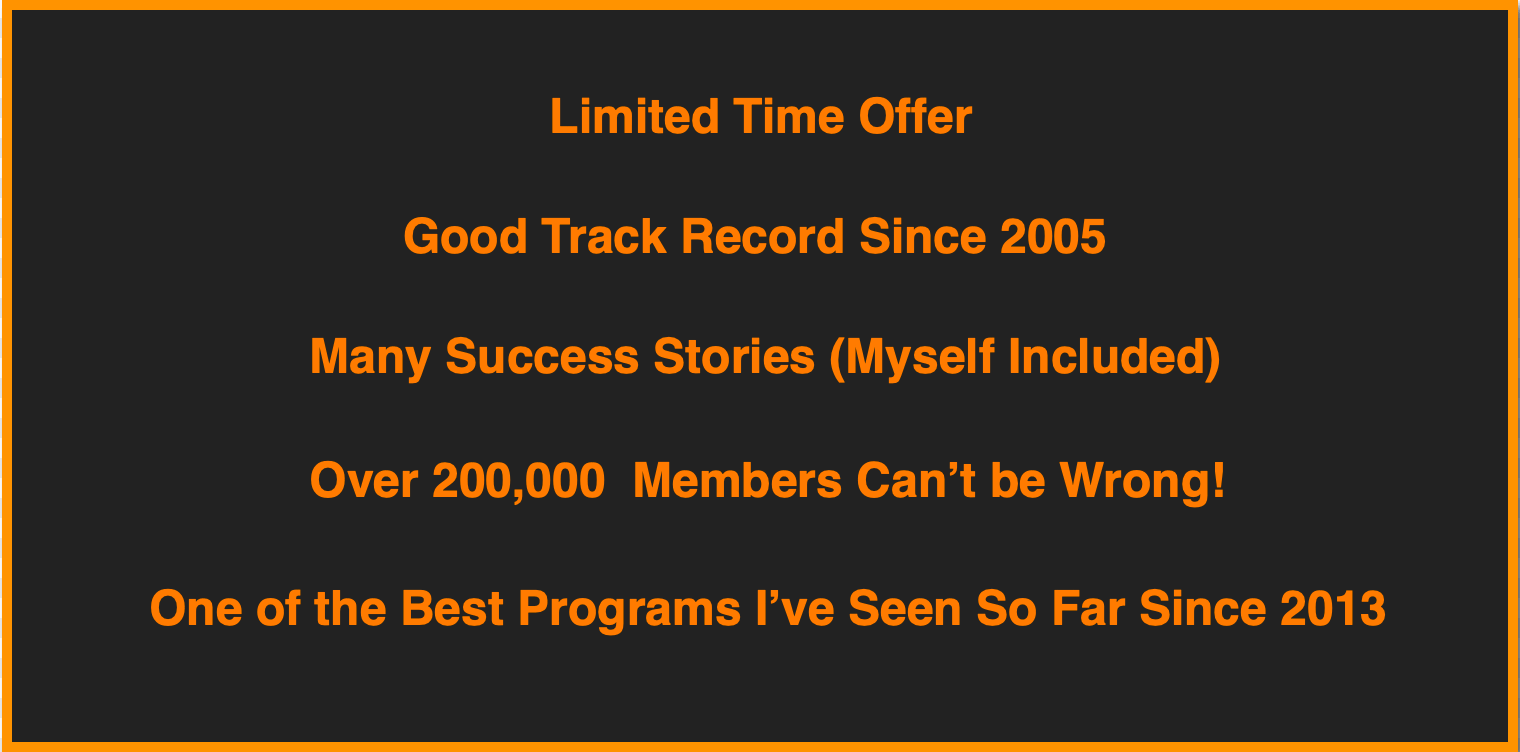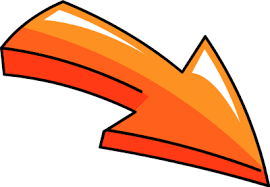 Pros of Work at Home EDU
At least you can live a dream with this opportunity
Cons of Work at Home EDU
Empty promises
Unrealistic earnings and claims
Fake news
Training is under question
A testimonial from Humberto R appears on 2 different websites: WAH EDU and Online Profit Stream 🙂
Support and money back guarantee are under question
Programs that advertise the same link posting opportunity:
Online Profit Stream, Home Profit System, Work at Home Institute etc.
Inside the program
1. The first red flag is so obvious that all the rest flags are unnecessary but still I'm going to show all red flags. Take a look at Work at Home EDU and Online Home Careers University and you be the judge.
In my opinion it doesn't look serious or trustworthy at all when two different programs have the same website layout or even if it's the same program that uses two different websites to promote the same product things get even worse. How do you think?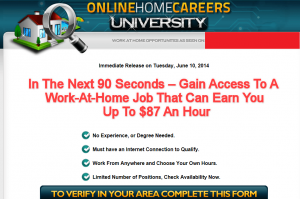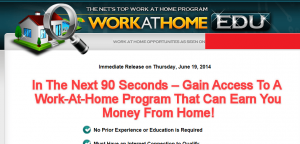 2. As I told in my other reviews of link posting scams, all these programs for unknown reason are using the same deceptive advertising tricks, such as fake news, the same website layout, unrealistic earnings and claims, a testimonial from Humberto R and similar fake faces.
Some of them are complete scams and some provide a decent training. For example, Work at Home Institute provides a training on affiliate marketing but does it in unethical way. They promote affiliate marketing as a link posting program and try to persuade their visitors that they can post links and get paid between $15–20 per link.
In fact, it's not true. Affiliate marketing means you sell someone else's product through your affiliate link and earn a commission. It's a long process that takes time and effort before you learn how to sell a product. That's why advertising this opportunity as post a link and get paid is wrong and misleading.
I'm not sure if Work at Home EDU provides any training on this because I don't want to waste my money on this type of programs. Even if they provide such training you already know that "post a link and get paid" idea is wrong simply because it's not true.
3. The next red flag is using fake testimonials, i.e. all these programs use same testimonials in most cases and it really looks ridiculous. Take a look at this testimonial of Humberto R. The same testimonial is used on two different websites: Work at Home EDU and Online Profit Stream.

If you read the testimonial it will be clear that Humberto, who is most likely fake hasn't made any money with Work at Home EDU. He just says that he believes that WAH's training is great and he hopes to buy a new car and home soon…
What does it mean? He hopes to buy soon… I hope too to buy a plane soon, sooner than Humberto buys a new car 🙂
4. The next red flag is "the chilling day that changed my life". Take a look at these two images from two different programs: Work at Home Institute and Work at Home EDU.
The only difference is this: Work at Home Institute tells a story about Bobbie Robinson and Work at Home EDU tells a story about Michelle Robinson. And both sites talk about the same chilling day 🙂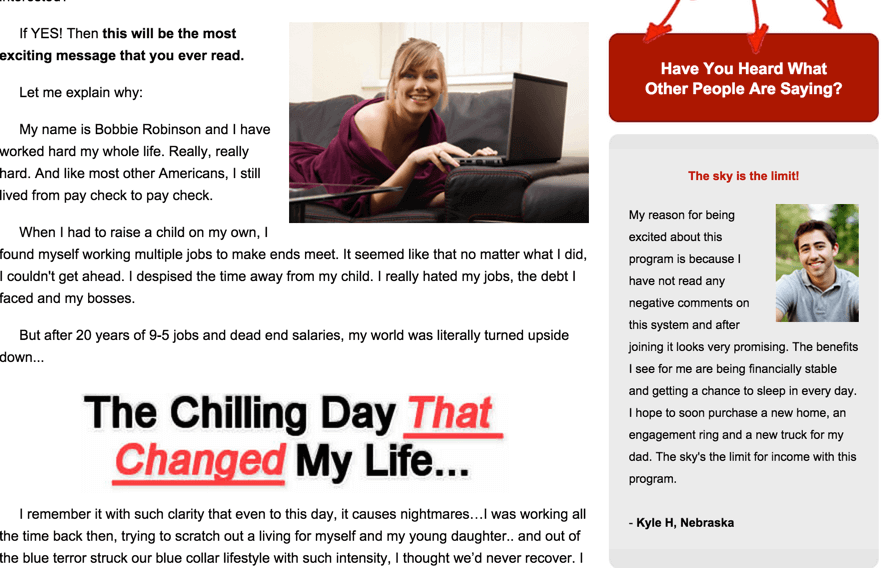 5. Read this info from a trusted site that explains how you should treat programs that promise you a sustainable regular income with minimum efforts from your side. I think this info will help you understand that Work at Home EDU's promise is not realistic.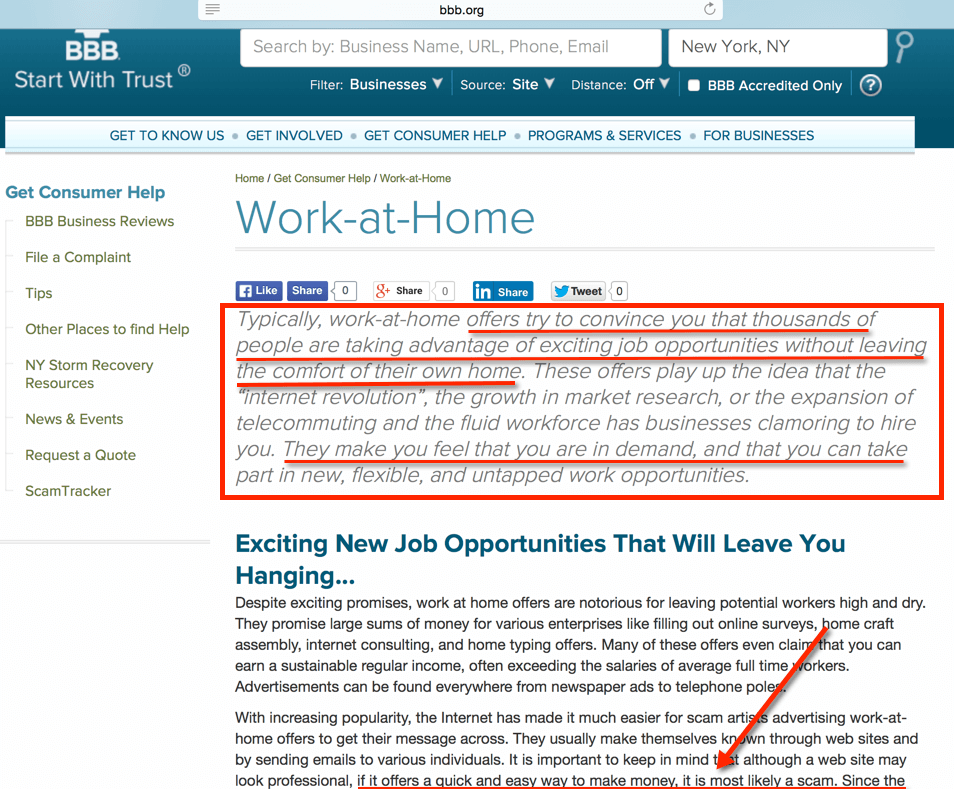 6. The next red flag is about WAH EDU's false claims that big companies want to hire you and pay you a lot of money which is why you shouldn't miss out this serious income opportunity.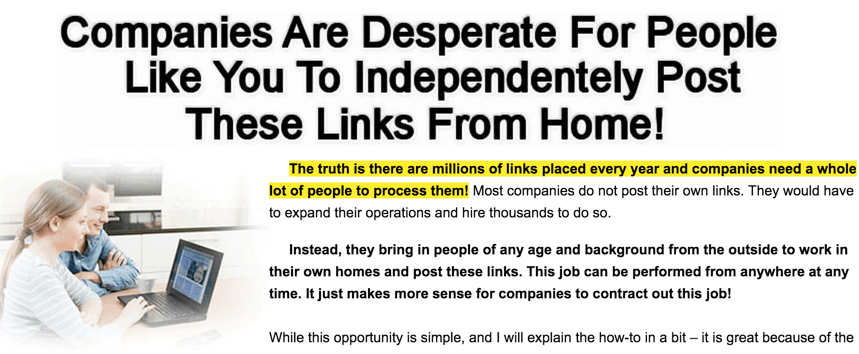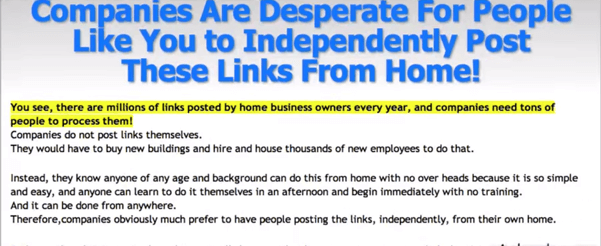 This is a total lie!!! Look at the image and see how much you can earn with Work at Home EDU. The same promise you can see on all other sites mentioned above.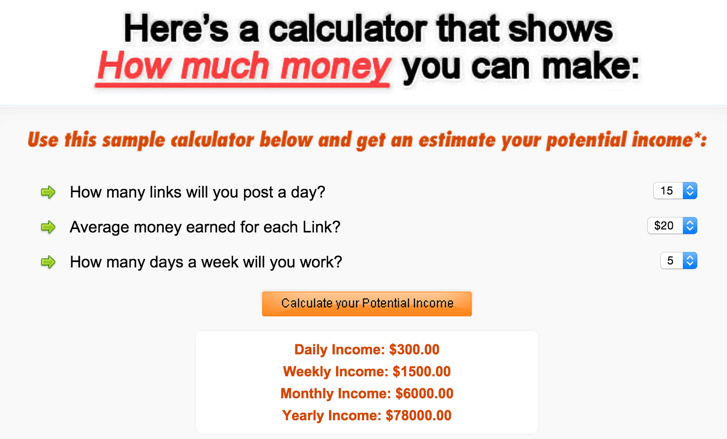 7. All these programs including Work at Home EDU ridiculously claim that their work at home opportunity was featured on USA Today, CNN and other famous news channels.
Of course this is not true. These famous channels mentioned a number of legit work from home opportunities but they have never mentioned scams mentioned in this review, not to mention Work at Home EDU.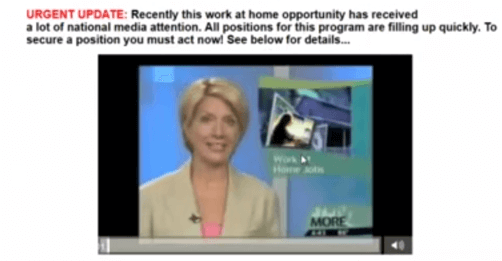 8. "There are currently 3 Positions Left in Your City" is another red flag and ridiculous claim common to all these programs. They all ridiculously claim that number of positions in your city is 3 and it never actually changes.

9. If you want to get a discount from their initial price $97 for their useless product you will have to stay on WAH EDU website for some time. I stayed for more than 30 minutes and finally got a discount price $47. Do you think it is normal?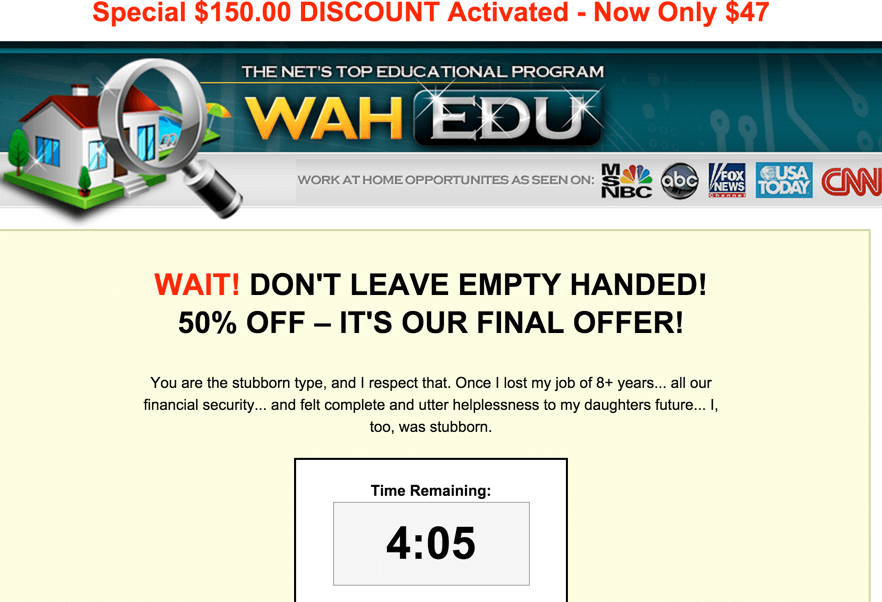 10. Another thing common to all these programs including Work at Home EDU is the complaint issue. If you take a look at my other reviews above you will see that all these link posting scams have major issues and there are many complaints about them on the web.
Final word on Work at Home EDU
I guess you know what I'm going to say about this program. Of course it's a waste of time.
2 years ago I came across a program that taught me how to make money online and I'm finally making money now. Let me help you make money too. Read about my favourite program and don't hesitate to ask me any questions.
I will be happy to help you start your very own business online. And I forgot to mention that my favourite program is free to try within the first 7 days.
About the Author: Adam
My name is Adam. I'm the founder of Your Income Advisor. My goal is to help others succeed online, by exposing scams and reviewing top rated products. I can help you start
your own business online