About me
Your Trusted Advisor to Internet Marketing World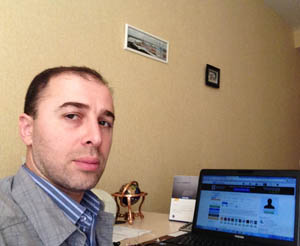 Hey, this is Adam. I would like to thank you for visiting my website and I hope you'll enjoy reading all the stuff my site has to offer, and learn from my experience.
Please be aware that my site is free from false promises. I am an affiliate marketer and I've been involved in Internet marketing since 2000.
It has been a long way learning how to build a business online and finally I have come to the decision to create this very website to help others have their dream of starting an online business come true.
I'm the founder of Your Income Advisor. I expose scams, review top rated products and my main goal is to help others succeed online.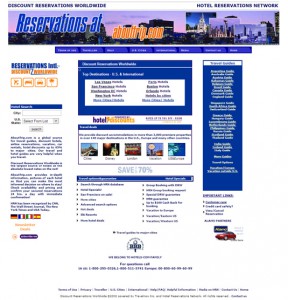 As I said, I've been involved in Internet business since 2000 and my first website was a site for hotel reservations, abouttrip.com.
I worked on my website for a year and started to make decent income in 2001. It was a large website, very hard to create. I sold my domain (abouttrip.com) later, in 2002.
It was very hard to find an experienced mentor you could rely on that time or who could have helped you build your online business from scratch.
I searched for every opportunity to build my online business to start making money but came across many scam programs instead. Many self-proclaimed Internet gurus promised me to help become rich overnight.
Online Business Community
I had really a hard time trying to figure out what exactly needed to be done to build a successful business online. I struggled for my success on my own. There were no online business communities, such as Chris Farrell Membership, IMPHO, Affilorama, Wealthy Affiliate. All those communities were founded in the late 2000s and their goal was to help people build their legit online businesses.
The #1 community, Wealthy Affiliate was founded in 2005. Affilorama in 2006. Then two other business communities, IMPHO and Chris Farrell Membership were founded. Chris Farrell Membership in 2008 and IMPho in 2011. That was a turning point for the entire Internet community.
These online business communities with Wealthy Affiliate being at the top are really a MUST join for anyone interested in building a business online. My sincere advice to you would be to join one of those communities if you are really serious about building your business online. Don't even think of building your online business on your own.
Don't think that you can buy someone else's magic course that promises you to reveal the secrets to making money online and you will become another success story. I am sure, it will not happen. Most probably you will, (like thousands of others) fail.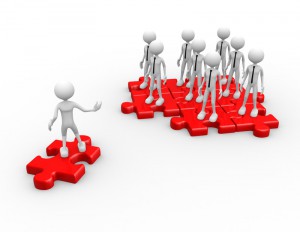 My Story
A few years later, I started my search again because I knew exactly that some people were making lots of money. But this time I had better luck. After being scammed many times, I found a great community – Wealthy Affiliate.
That was really an eye-opening experience. WA is the community that helped me to build my online business and since then I've been a premium member of it. That was really a life-changing decision to join WA. But I want to be very honest with you.
First, I was very skeptical about WA and thought that it was another scam program. Once I paid my membership for the first month I started to take the advantage of being a premium member.
Going through some really eye-opening training, I realized how WRONG I was trying to achieve my internet dream ON MY OWN.
There were no chances at all. And even more, I realized that to be a premium member was very important for my online success.
Believe me, Internet marketing and learning how to make serious money is not something you can do without a good mentor.
I understand that you don't know me personally and so why should you trust me? But if you read more of my stuff you will understand that my goal is to help you build YOUR online business and save you from online scams.
If you read the material on my site, you'll know how to avoid many online scams and it will save you tons of money. And this is the main reason I've created this very site with a lot of content to help you. But to be honest, it is not my only goal. Making money is a part of my strategy as well. BTW, I have another website too http://affiliatepayoff.com
My goal is to help YOU succeed online and I am trying to build trust with my visitors. Building trust is the core of any business, online or offline. No trust, no business. Plain and simple.
My sincere and honest advice to you would be reading the stuff that I have on my website so you can get a clear understanding of what internet marketing is all about, and then contact me for any questions you may have.
I will be more than happy to help you out. I advise you to join Wealthy Affiliate – online business community. It is free!
Remember, online business is not about creating a small 5-10 page website and then start filling your pockets with money. It will not work! If you are not willing to work hard within a year or so, then internet business is not for you. Forget about it.
This is my sincere advice to you and it will save you a lot of money. Don't waste your time and money. If any program on the internet promises you quick money, then know that it is most probably a scam.
My Mission
Finally, I hope my website will be your guide to your online success and someday you'll become a successful affiliate marketer. Don't rush in search of a quick buck. Do me a favour, read as much material on my website as you can because this will make many things clear to you.
Remember that, you can contact me anytime if you have any questions and I will be more than happy to help you out. If you join WA you will have a whole army of successful online marketers willing to help you for free.
Remember, that this website was created specifically for people like you struggling to build their online businesses. I'm just one of you because I was in your feet (shoes) and finally I found my way. I hope you will as well. Wish you all the best! You can always get in touch with me via WealthyAffiliate.com (here is a link to my profile).
To create your free account click the link or read my review of Wealthy Affiliate by clicking on the image below.
Your friend,
Adam