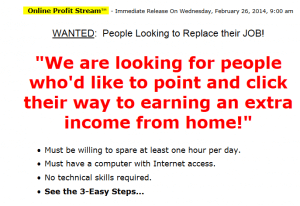 Product name: Online Profit Stream
Product owner: Cindy Carter
Website: online-profit-stream.com
Price: $97
Verdict: Scam at worst and not recommended at best
Online Profit Stream by Cindy Carter is one of those "amazing" programs that promise you a lot of money with no much effort from your side. This type of promise is very popular on the web and unfortunately many people fall for it.
Programs like this one always change their domain name once in a while due to many negative reviews about them and at the time of writing this review the url online-profit-stream.com was down.
I think this alone would be enough to understand that Online Profit Stream is not going to help you build your online income streams and you'd better avoid this opportunity if you want to be on the safe side.
Anyway, I'm going to take a look at this program to make sure that we are not missing out an amazing opportunity.

The main idea behind Online Profit Stream
The main idea behind this program is as ridiculous as their advertising methods and bold claims are. It's about posting links here and there and being paid generously as much as a few dollars per link.
There are many programs on the web similar to this one and in most cases they promise up to $15 per link. I reviewed some of these programs and you can take a look:
Excel Cash and Home Profit promise you to make $379 per day while Work at Home Paycheck promises $1000 a day. I don't know how much OPS promises but I know for sure that it's not going to ever happen.
Pros of Online Profit Stream
Even if it was possible to make money with this opportunity you could probably earn a few cents per link at best
Cons of Online Profit Stream
False promises
Exaggerated earnings
No money back guarantee
Many complaints
It's just another posting link scam out of many others
Inside the program
1. As I said above, programs like this always change their name once in a while. There is another program called Home Online Institute which has the same design and advertising text that you can find on the Online Profit Stream website.
Look at these websites and ask yourself: doesn't it look suspicious? I think anyone can easily understand this is not normal for a website that claims to be legit and promises to help you make enough money to quit your job.


2. Websites like ones that I've mentioned above always tell the same story about a single mom of 2 or 3 who has been lucky to find a posting link scam that allowed her to make enough money to quit daily job. Of course, it has nothing to do with reality.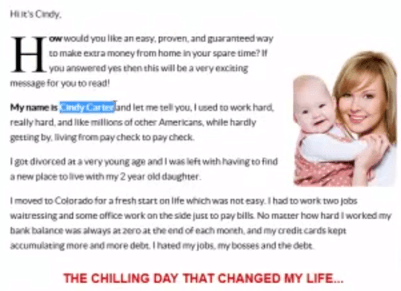 There is a fake website called Finance Report hosted on http://consumersfinanceguide.com/ which always features fake websites such as Work at Home Paycheck, Home Profit System etc.
Just as an example, Work at Home Paycheck was advertised on Finance Reports (www.consumersfinanceguide.com/F0002/finance).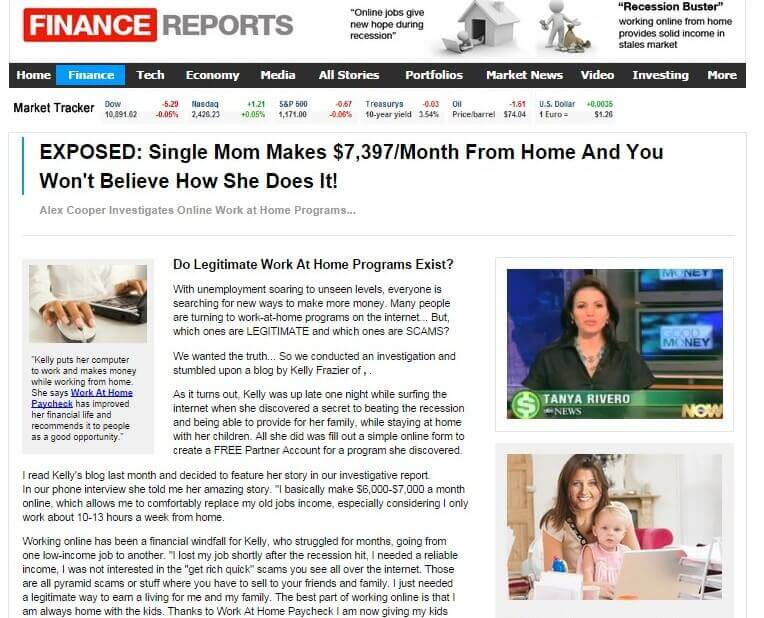 But if you visit their main address
www.consumersfinanceguide.com you will find this: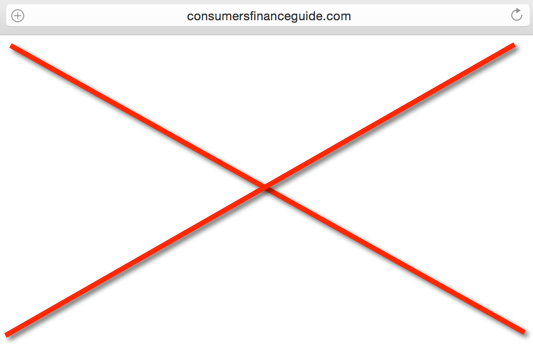 In fact, there is a disclosure agreement on www.consumersfinanceguide.com which says that all their advertisements are fake and are not to be taken literally!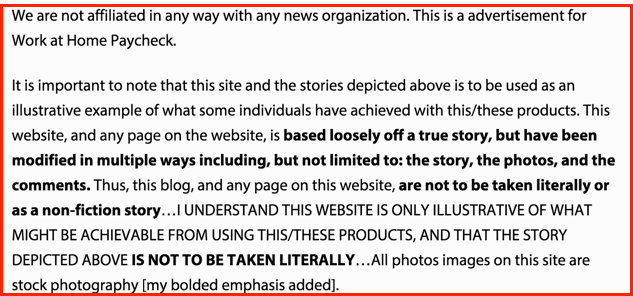 A little update: I found the same fake report for Online Profit Stream on Finance Reports website.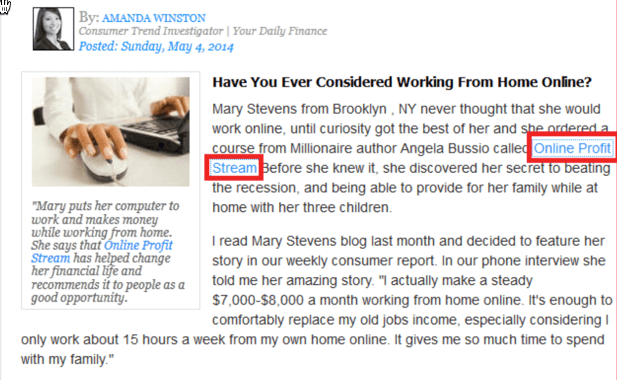 3. There is also another program Home Internet Cash that uses the same design and uses the same deceptive tactics. Unfortunately and fortunately their domain name (premier-online-income.com) was shut down too.
4. In fact, you can make money online by posting links but it works in a different way.
You need to have a website first, then choose a product to promote, write a description about your product and start promoting it through search engines, social media, YouTube, paid advertising, email marketing and when visitors come to your website and click your affiliate links and complete the purchase you earn a commission.
This is how you can make money online but not how you are led to believe by programs like Home Profit Stream.
5. Another red flag is that Online Profit Stream uses logos of such renowned and popular channels as CNN, USA Today, NBCNEWS, FOXNEWS etc., to make you believe that their program, i.e. OPS is legit and has been many times featured on these news channels.

The truth is that Online Profit Stream has never been featured on these channels. What was featured is work from home opportunities, just some of them but never programs like ones mentioned above.
6. All these sites use a calculator to allow you to calculate how much money you want to make. Very generous approach for which we should thank them all 🙂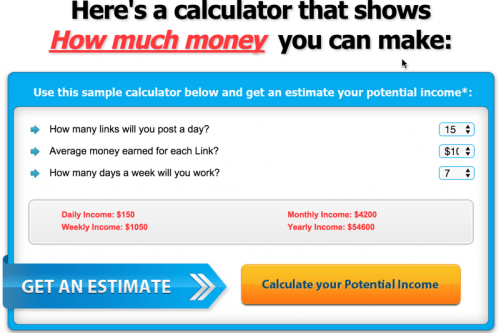 7. And as I said above, they change their website design very often. Look at these two images below. Two different websites with different design and offers.
On the first image you can see that Cindy claims that you can make $379 a day from home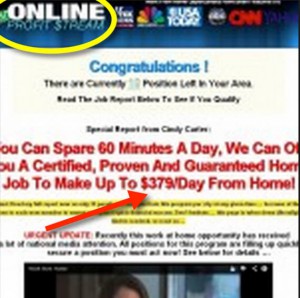 and the same promise you can see on another link posting scam mentioned above, i.e. Excel Cash Flow and Home Profit System. All this means that it's a copy paste link posting scam.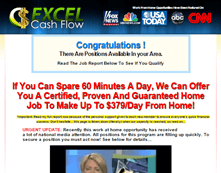 8. Another red flag is that all these sites use the same deceptive tactic by claiming that number of positions is limited. The truth is that this number never changes even if you refresh the page.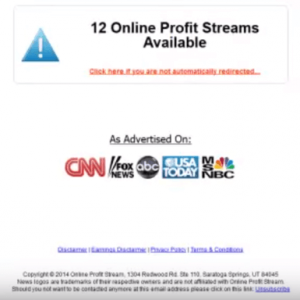 9. OPS just like other link posting scams mentioned above claims that big companies are desperate for people like you to independently post these links from home and get paid generously. This is of course not true and believe me no one is looking for you or me to pay $15 per link.
10. Another red flag is using fake testimonials. Look at these testimonials at ask yourself: Do you believe they are real?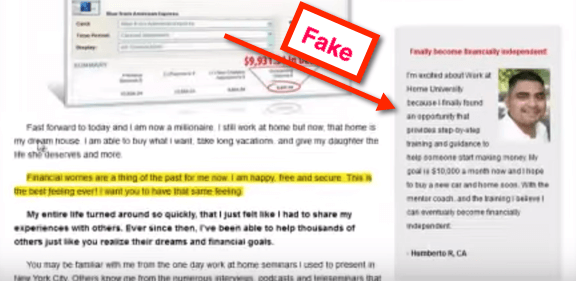 A real testimonial should look like testimonials left about my website. It should be a screenshot of a real testimonial so no one can doubt about it.
11. Remember, if a program promises you quick money it's most likely a scam and to prove it I suggest that you read what BBB.org says about programs like Online Profit Stream.

12. And the last thing I would like you to pay attention to is the number of complaints I found about Online Profit Stream on a reputable site BBB.org. There is a long list of complaints about this link posting scam.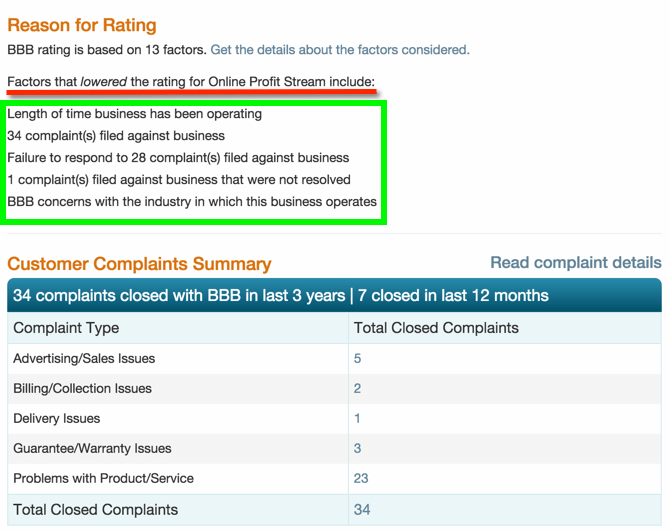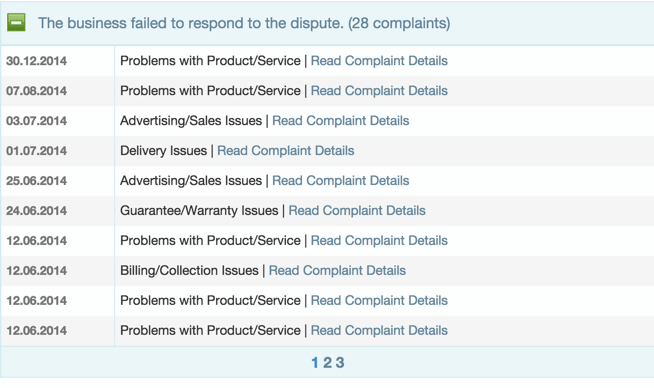 I believe this fact alone is ENOUGH to understand that this program is an absolute waste of time and money. Neither it's going to replace your regular income nor it's going to give your money back in case you decide to pay them.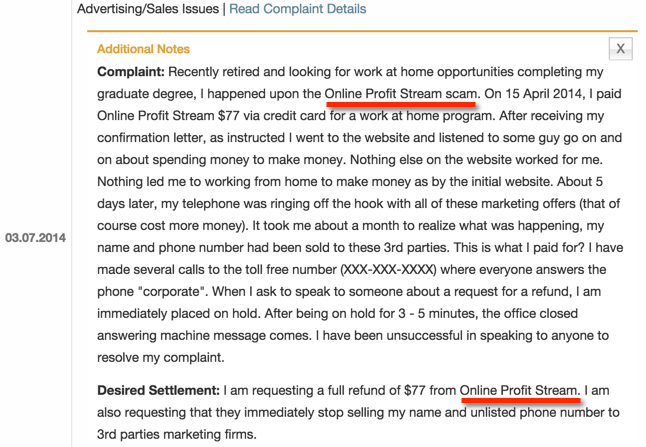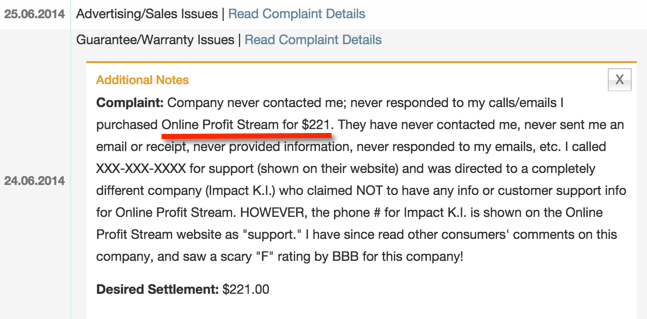 13. Finally, there is no support because their website was shut down and I think it's not the end of the world.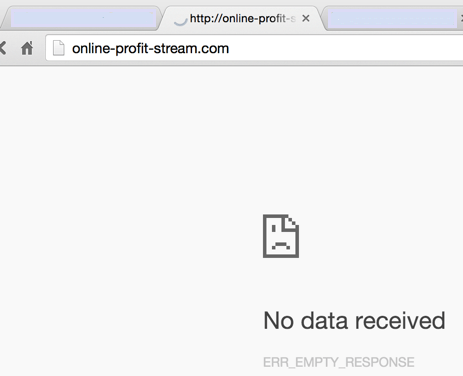 Final word on Online Profit Stream
It's a huge scam. Plain and simple. But let me help you and recommend a program I've been a member of for almost 2 years now and I'm doing very well with it. It's the place that has joined thousands of people across the globe and has helped them start making money on the internet.
I'm already making money from my website thanks to this program. It's unquestionably reputable and its legitimacy has been proven through years.
You can create your free account without credit card and try the program within 10 days. I highly recommend you to read my review of this program called Wealthy Affiliate and create a free account and if you have any questions feel free to contact me.
About the Author: Adam
My name is Adam. I'm the founder of Your Income Advisor. My goal is to help others succeed online, by exposing scams and reviewing top rated products. I can help you start
your own business online