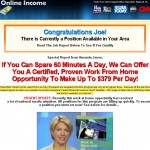 Product name: Online Income
Product owner: Amanda Jones
Website: direct-online-income.com
Price: $97, after discount $47
Verdict: Scam
I'm writing this review being not sure from which side I should approach this program to let you have a whole picture of what is going on behind the scenes.
By scenes I mean a handful of programs designed to "teach" and "help" you make money online by completing simple yet generously paid tasks such as pasting links and ads across the web.
The reason why I'm not sure is because the program is very controversial. Over the past 2 months I've reviewed 16 link and ad posting sites most of which are promoting the same fake opportunity.
Some of them have been shut down and some are still functioning and continue their scamming activity.
Due to a high number of negative reviews some of these sites have changed their strategy and now they are promoting CPA and affiliate marketing courses but they do it using deceptive methods and even those that promote these courses have many complaints.
At the end of the day all these programs are shady and to be honest, I wouldn't recommend any of them not only because of many red flags but because there are much better legit opportunities out there.
Truth about link and ad posting opportunity
The truth is really shocking. As I said above, most of these programs promote the idea of easy and quick money by posting links and ads across the web.
They claim that you can just post them and get paid immediately by big companies that are desperately looking for link and ad posting agents.
Some of these programs even claim that you have to complete their link posting certification courses to be qualified for this type of high paying job. None of this is true of course. Such a job have never existed and link posting certification courses is nothing more than a tricky catch.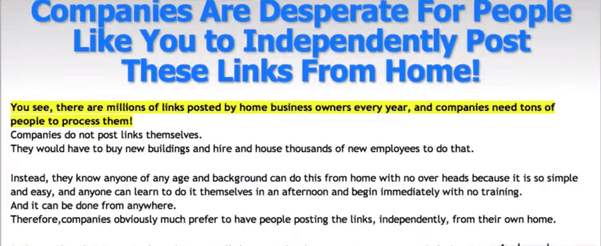 Pros of Amanda Jones Online Income
Cons of Amanda Jones Online Income
There are over 15 sites promoting the same fake opportunity
False promises
Unrealistic claims
No real support
Expensive private coaching
Many complaints

Inside the program
The site was shut down
First off, Amanda Jones Online Income website URL is not valid anymore. The site disappeared just like other link posting scams, such as Home Profit System, Home Job Institute, Online Profit Stream, Online Home Careers University, Internet Cash Income etc.
This is very normal when it comes to poor quality sites and especially link posting sites that got a high number of negative reviews and complaints due to scamming people.
Fake news report
Almost all link and ad posting sites use the same fake NBC news report about work from home opportunities for single moms who spend their time with their children at home while making a considerable amount of money.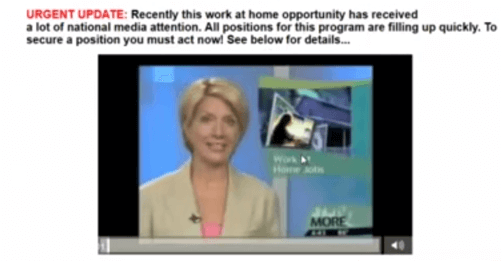 First off, the news report is fake and secondly, it tells about work from home opportunity in general and Amanda Jones Online Income has never been mentioned in this news.
And none of link posting scams has ever been mentioned in the news. If you still doubt please listen to the news and see for yourself to make sure that what I'm saying you is true.

Easy money
All these sites promise that you can make easy money without putting much effort online and their program is going to show you the fastest and easiest way that will help you achieve your financial dream.
I have been involved in internet marketing for a number of years and to be honest, I don't know of any easy way to make money online. All those programs that promise you this are lying to you.
I want to show you a warning from an official and reputable site that has been around for over 10 years online and is well known for exposing online scams. Take a look to make sure that any easy money opportunity is called by this site as a scam.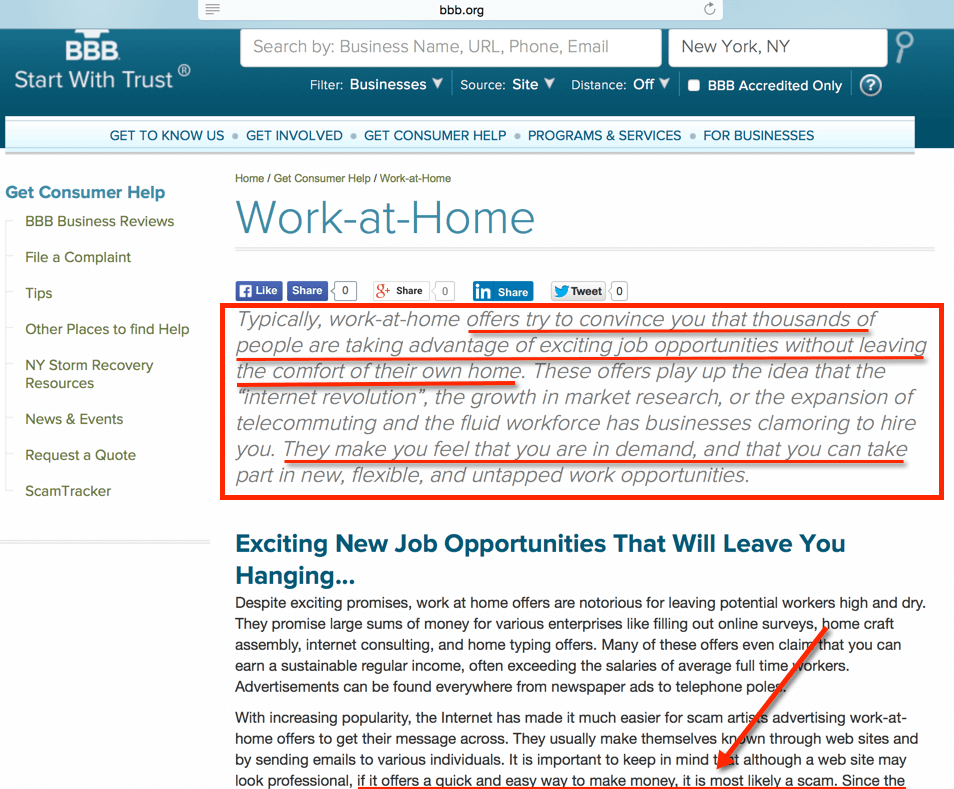 Does Amanda Jones Online Income offer any training?
As I mentioned above, some of these sites including Amanda Jones Online Income have been shut down due to many complaints and negative reviews. Some of them have started promoting real products in the form of affiliate marketing and CPA courses.
Among those that promote these courses are Home Internet Careers, Web Fortune Master, Work at Home University etc. Their training material is not bad but support is terrible which makes their products useless. Plus there are a few upsells inside the members area and an expensive coaching.
Copycat site
It looks like all these sites use the same website template which doesn't look good at all from the perspective of trust and authority. All this proves that the source from which all these programs come and the people who stand behind them are not trustworthy.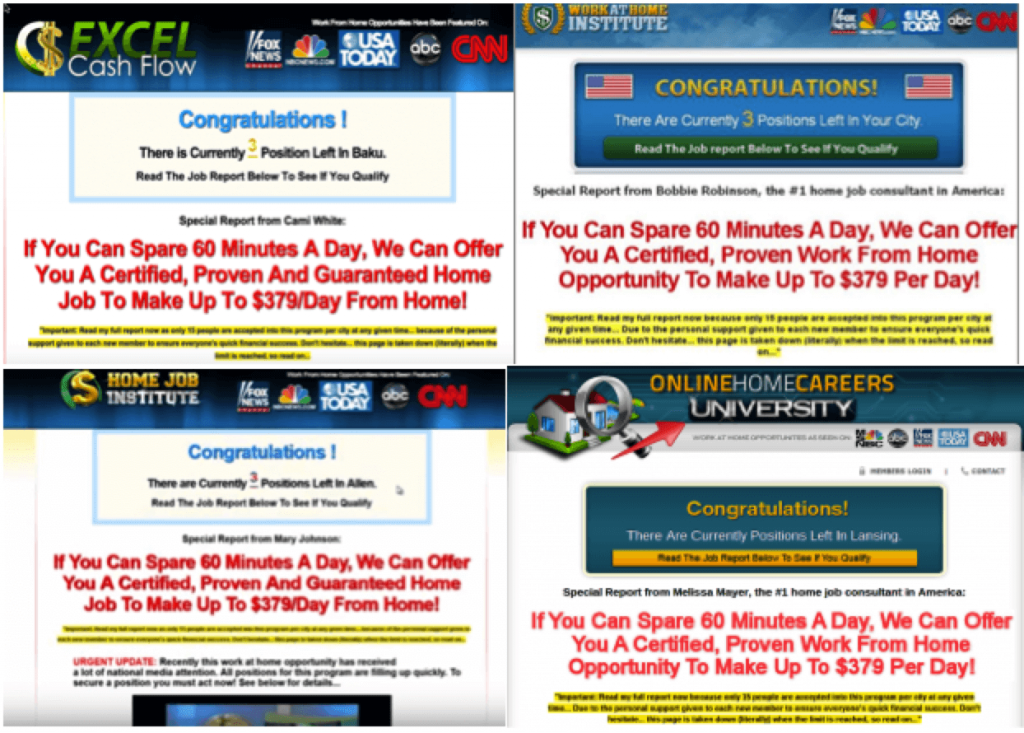 Can you really get paid immediately after posting links and ads?
Since Amanda Jones Online Income website is no more functioning I can't exactly say what is inside their product. But based on my knowledge about link and ad posting scams from previous reviews I can tell exactly that it's either a link posting dream or affiliate and CPA course.
In case of link and ad posting opportunity they explain it as being paid up to $379 a day which is a total lie and in case of affiliate and CPA course it's presented in the same tricky way as if you could be posting ads and then login to your account and see how much money you have made.

In order to be paid by companies for placing ads you need to do some work first. You need to have your own website where you can place ads and links within the description of your products and then drive traffic to your website from search engines.
Some of your visitors, i.e. readers will end up clicking on your links and ads which will result in earning an affiliate commission for you. I'm making money on my website the same way and in fact, it's one of the most popular ways of making money through affiliate marketing.
But it takes time before you can build a site like mine which will require you to put an effort in your online business. The way as Amanda Jones Online Income explains it to you is a total lie.
They want you to believe that the whole process is extremely simple and fast, just place ads and links and then see how much money you have made 🙂
Complaints
As I said you above, even those programs that promote some sort of training which is not bad by the way, they don't provide any quality support and there are always many complaints about most of them.
Among links posting scams that have a lot of complaints are: Work at Home Institute, Excel Cash Flow, Online Profit Stream and Online Home Careers University.
Among those links posting scams that promote affiliate or CPA course and have complaints is Home Internet Careers.
Since all these programs are from the same source I believe all these complaints are true for other CPA and affiliate course promoters such as Web Fortune Master, Work at Home University and Replace Your Job. Take a look at two complaints below.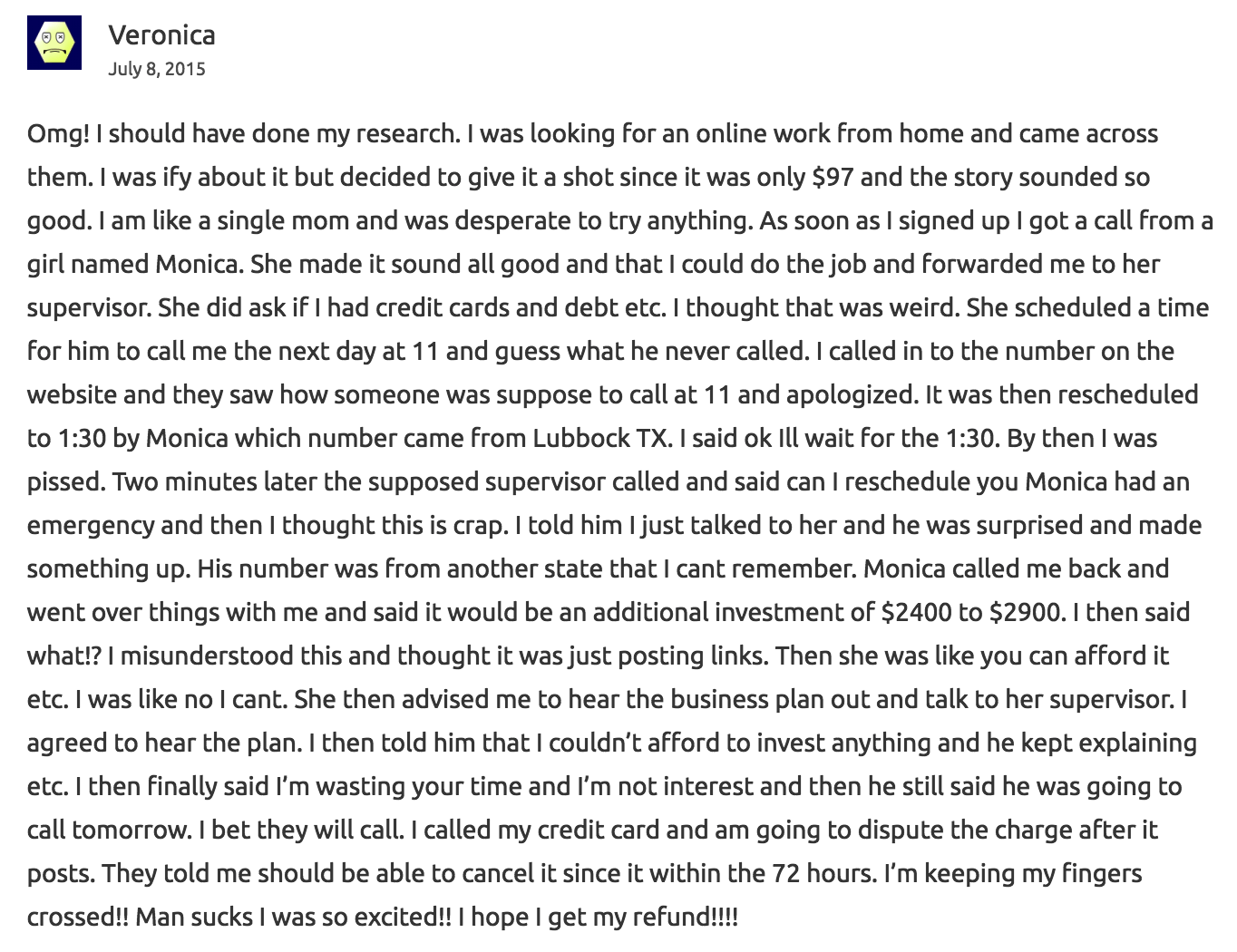 Posting links and ads as it is
Even if we take a closer look at link posting opportunity to see how it can help us make money online we will soon realize that it's not going to work.
First off, reputable companies will never pay you for posting links and even if they pay they will pay pennies and only for the links that are left where you posted them. In fact, places where you can post them are websites, youtube, social media sites such as Facebook, Google plus etc.
Most of your links will be removed immediately once you have posted them and most likely your accounts will be blocked.
At the end of the day, the process is time consuming and you are going to earn pennies instead of dollars that Amanda Jones and the like promise you.
Final word on Amanda Jones Online Income Scam
1. Amanda Jones Online Income comes from the same source which other programs such as mentioned in this article come from. This is a serious argument and warning that stops me from recommending it to anyone.
2. Their attempt to explain internet marketing as a simple link and ad posting process is a tricky method they use to scam honest people with zero online experience.
3. Their claims and promises are unrealistic
4. Most of these programs have many complaints
5. Though some of these programs offer some training material they never deliver the support beginners need when starting online
6. They use tricky methods such as fake news and finance reports
7. In most cases, the owner of link posting scams seems to be the same fake person such as Kelly Scott, Michelle and Bobbie Robinson, Michelle Withrow etc.
8. Taking into account all these facts do you think I can recommend this program to anyone?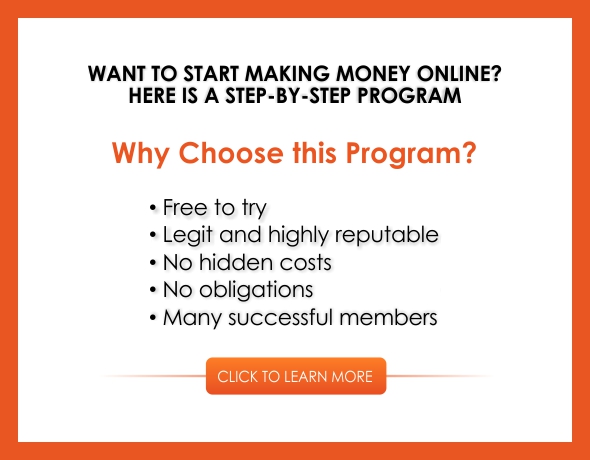 About the Author: Adam
My name is Adam. I'm the founder of Your Income Advisor. My goal is to help others succeed online, by exposing scams and reviewing top rated products. I can help you start
your own business online