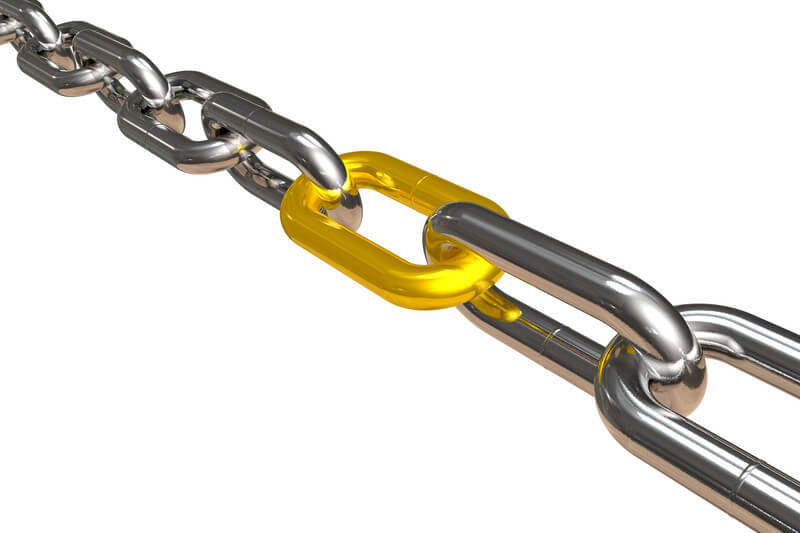 There is a lot of information in online space related to posting or sharing links on the internet, on Facebook, Instagram or Youtube and often times it's described as an easy way to make a ton of money with a little effort.
I have to admit that this idea becomes more and more popular because everyone wants to earn enough money to support their family while spending most of their time with loved ones. And I have to admit that everyone wants an easy life and a lot of money.
If you do some search on Google you'll find various sources of information describing this opportunity in different ways.
Some sites describe it honestly while other sites try to sell you their so called link posting courses and promise to make you a certified link posting agent for major search engines, such as Google or Yahoo.
I'm going to shed some light on this matter and also I will show you how to earn an income by posting links using legit methods. I will show you the wrong way that will bring you nowhere and I will show you the right way so you can see the difference between the two.
Note: Posting links is a fake idea and waste of time. Allow me to help you and show a program that explains how to post links the right way and earn an income using legit methods. I'm a member of this program too. You can try it for FREE. No credit card required.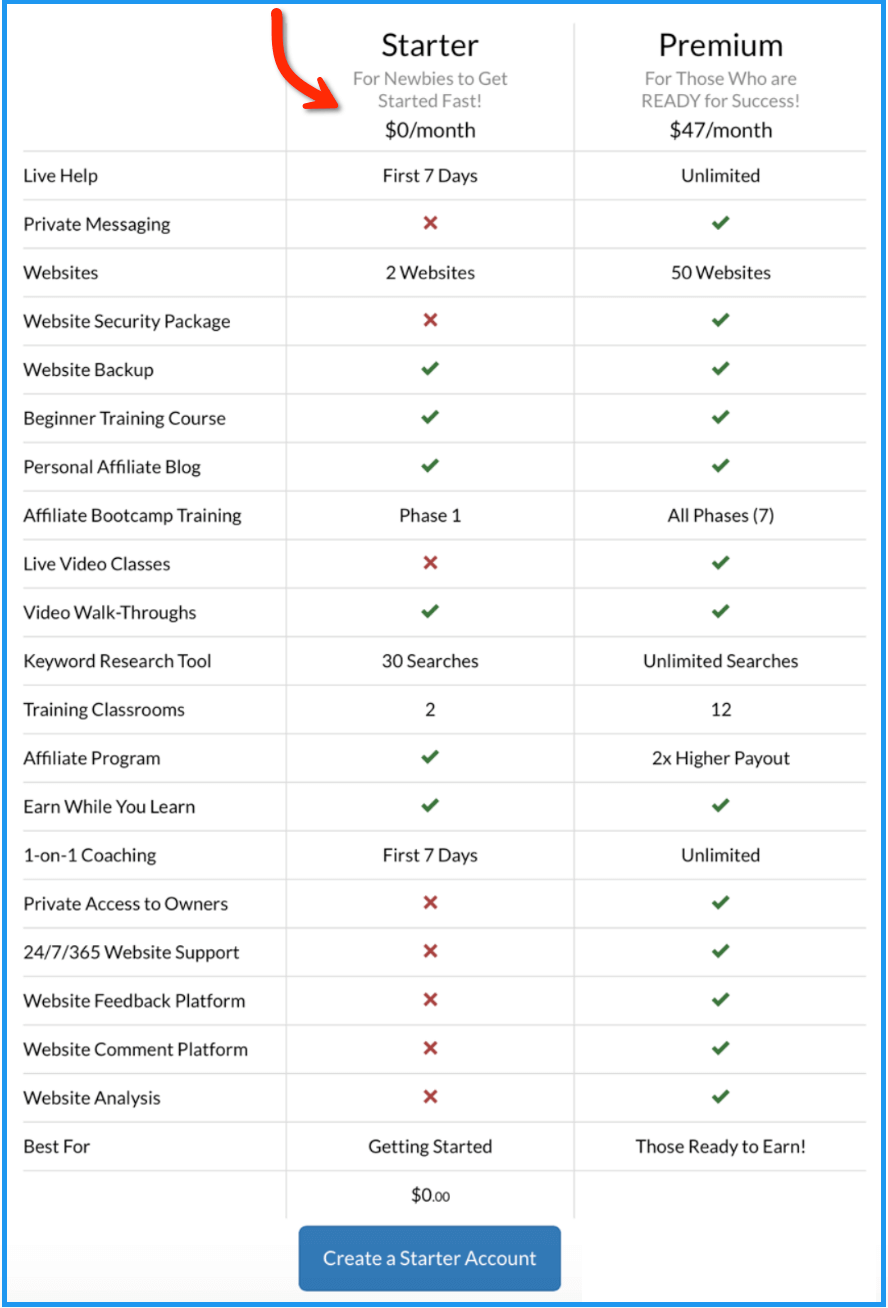 The wrong way to post links
Like I said, there is the wrong way to post links and there is the right way to post links. First, let's see what the wrong way means so you can avoid it. The wrong way has been promoted for many years now and unfortunately, many people still fall for this type of scam programs.
These programs promote a fake idea as if you could complete their link posting certification courses and become a certified agent for Google or Yahoo.
They explain this process as just copy and paste process that rewards you in a way you can't even imagine.
Your job will be joining some programs that provide you with links and you will be pasting these links in other places, such as Youtube, Facebook, other websites and after completing your copy&paste; job you will earn between $15-$20 per link.
The more link you can paste the more money you can make. Imagine if you paste 50 links a day which will be equal to $750 a day in case of $15 payout and $1000 a day in case of $20 payout.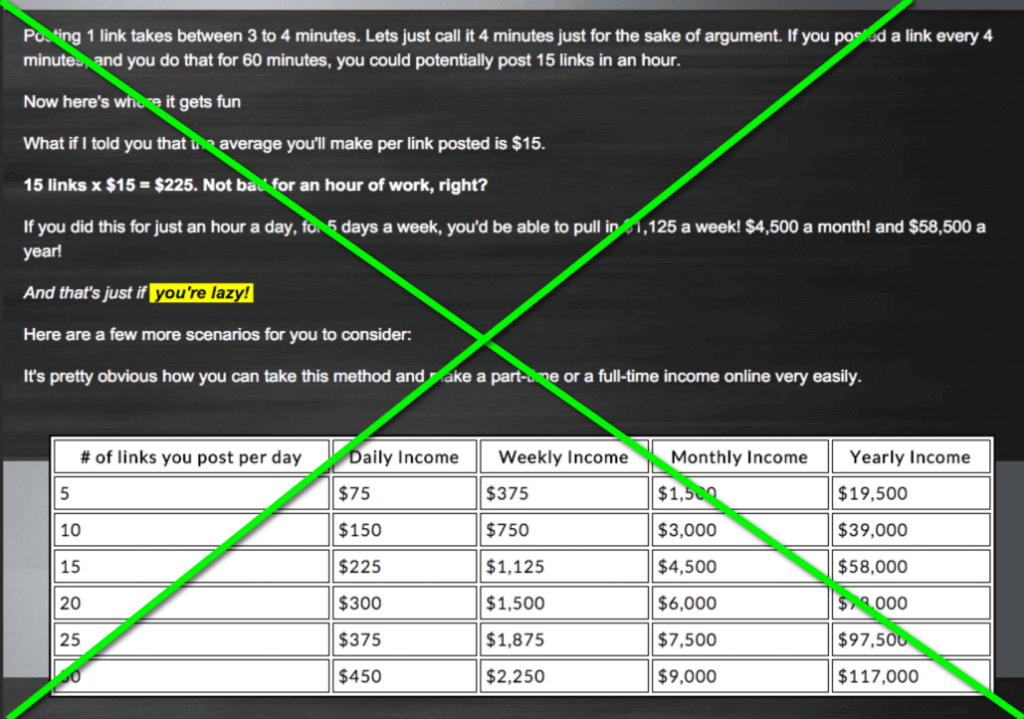 This means you can make between $22.500 – $30.000 per month. These companies explain the process of posting links in simple terms.
They explain that pasting one link takes normally 3–4 minutes which means you can earn $30.000 per month by spending less than 3 hours a day. Do you really believe this can happen?
If this type of job was real then this news would become known to millions of people via internet or TV and all these people including you and me would quit their jobs immediately.
Who doesn't want to earn $30.000 per month by simply copying and pasting links? Everyone wants, but there is no way for this to happen in such an easy and effortless way.
Programs you should avoid
Here is a list of programs that explain link posting idea the wrong way:
Online Home Careers University
Replace Your Job
37 Clicks
Home Job Source
Extreme Home Profits
Online Software Solutions
Cash from Home
Online Home Careers University
Work at Home University
Stay at Home Revenue
Internet Cash Income
Home Internet Cash
Web Fortune Master
Amanda Jones Online Income
This list is huge and you can find a complete list here. But even my list is not complete. Each time I come across such a program online I add it to my list.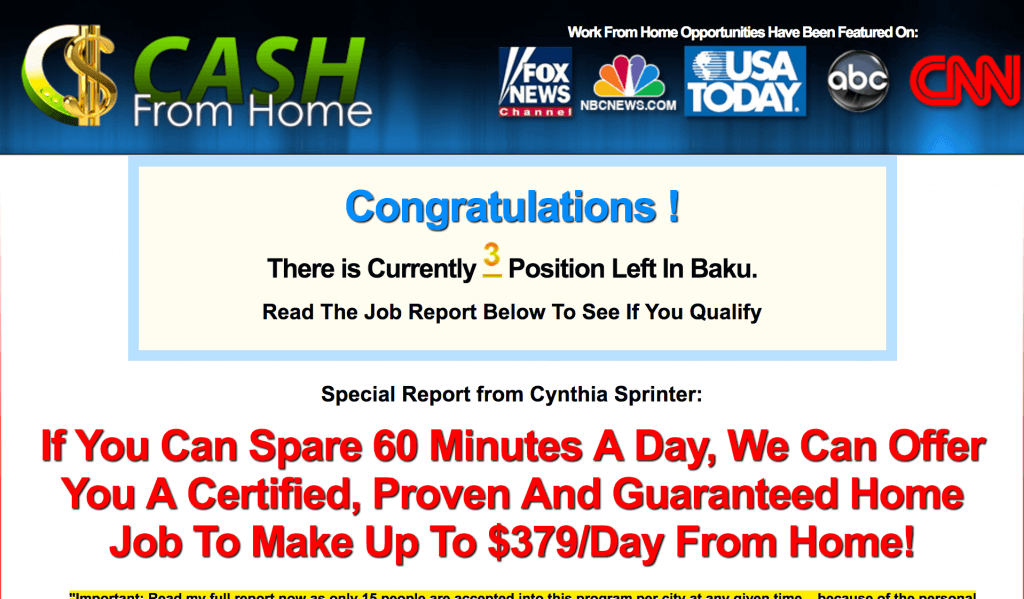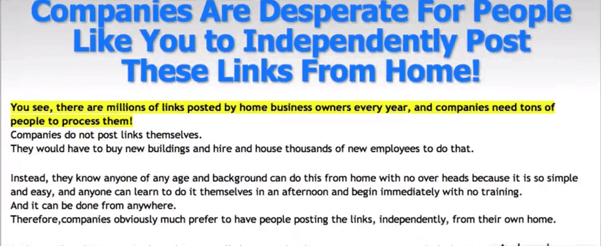 Most of these programs explain the process the wrong way and they either belong to the same group of people or copy each other. Because they use the same methods to mislead people like you. They use:
Fake testimonials
Same website layout
Same income ($379 per day)
3–4 minutes per link
$20 per link
60 minutes a day
Link posting companies are desperate for people like you promise
You're going to become a link posting agent for Google promise
9 or 11 link posting positions left in your area
I can continue this list but the main point here is to understand that link posting idea is not going to work the way these companies try to describe the process.
If you plan to post links in places such as Youtube, Facebook, Twitter or other blogs most of your posted links will be deleted or your accounts will be most likely blocked. Plus, people don't like spam and it will only hurt your reputation.
The right way to post links
You already know the truth about posting links online. You know companies and websites you should avoid and you know why you should stay away from them. I don't mean they all are scams, but most of them ARE or at least mislead people.
Now it's time to learn the right way to post links so you can earn some profit from it without violating any rules of business ethics in online space.
I want to show you the program I got my start a few years ago that taught me how to post links using legit methods. The type of activity that deals with posting links is called affiliate marketing. This program allows you to start with a free trial account.
You will watch video lessons and learn how to use a website builder in order to build a website with a few clicks of your mouse. You need a website because it will be your very own place where you can post links and earn some profit.
Once you have a website you can choose the topic you're passionate about and do some initial research. This research will allow you to understand and decide what to write about so you can help your audience ( your site visitors) in the best way possible.
Next step of your job is to find websites/companies whose products you want to promote on your website.
For example, let's say you want to promote Amazon.com products related to your niche. What steps to follow then?
Steps to follow to post links the right way
First, you need to join Amazon associate program, get approval from them and then start adding your affiliate links to your website. But you won't be just adding links.
You will be writing about products you want to promote, adding some descriptions, creating tutorials, writing some tips and at the same time you will be adding your links so people can read about products and click on your links in case they decide to buy any of the products listed on your website.
Depending on your niche, Amazon can pay you between 1% –10% commissions. You can see the list of payouts in the screenshot below.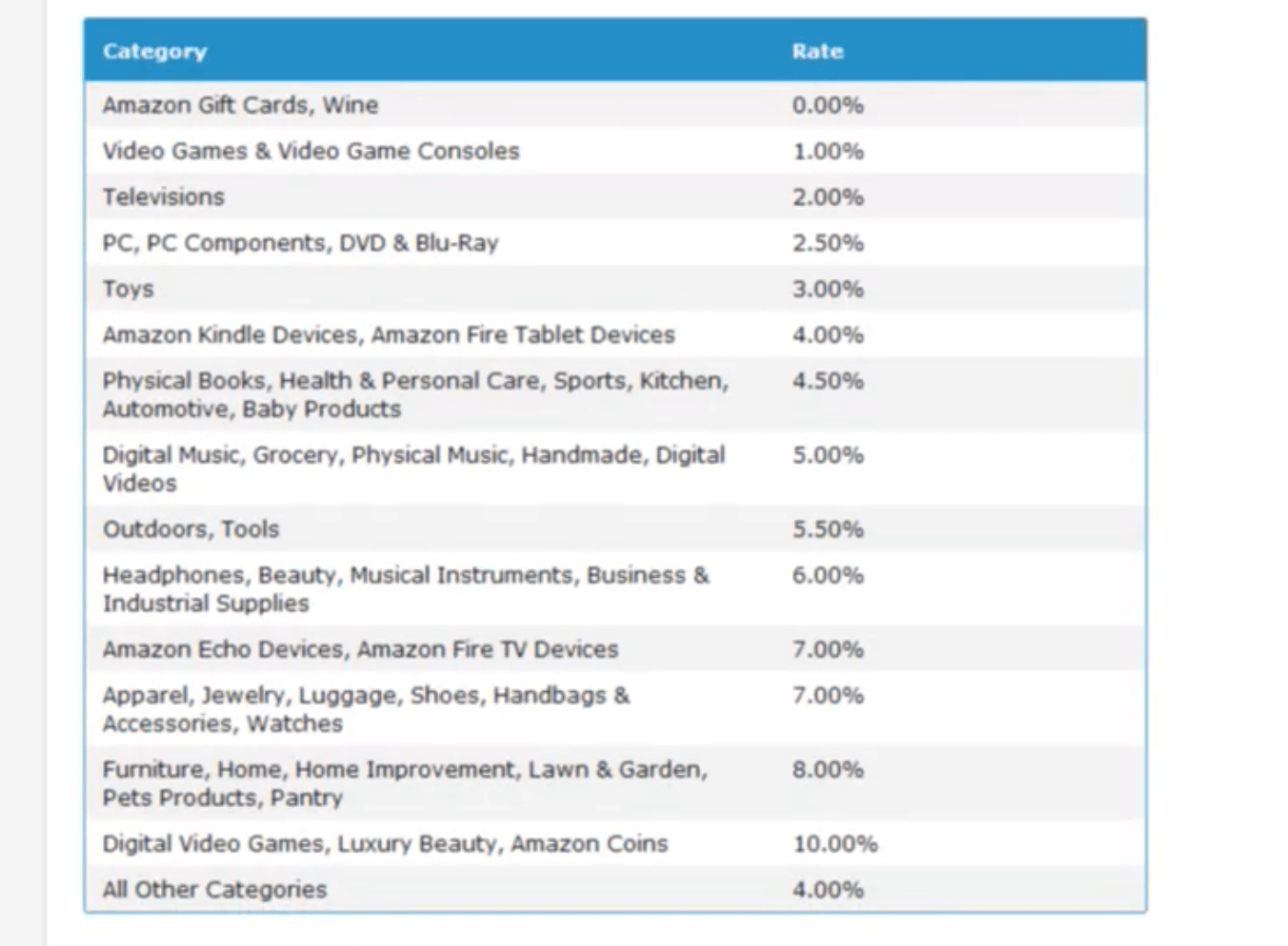 I hope you now understand the idea of posting links and how it can make you money. You can add hundreds of affiliate links to various Amazon products and earn a commission from every link that will be clicked by your visitor.
But your visitor must complete the action and buy something from Amazon and only in this case Amazon will pay you a commission. This is how posting links idea works the right way. The idea that's being promoted by link posting sites mentioned above is competely fake. You simply can't get paid for each posted link.
Only if your visitor decides to buy something by clicking on the link only in this case you will earn a commission. And the amount of money you earn is different. There is no such a thing as if you could earn $15 or $20 per link.
Unfortunately, link posting websites/companies mentioned above most of the time describe this process in a completely different , misleading way. Some websites describe it as just being paid for every link without doing anything.
This is completely wrong. Other websites describe it as affiliate marketing which is true.
But they explain it only after buying their program. In their presentation material on their website they describe it in a misleading way so people like you pay for their program. By misleading way I mean they describe it in a way as if you could be earning money every time someone clicks on your links.
Another truth of this matter is that these link posting sites promise you huge profits which is no true at all though it's absolutely possible to earn a few thousand dollars per month from affiliate marketing (link posting).
They describe this process in simple terms as if you could be earning money immediately after adding links to your site. This is not true.
The truth is that it will take some time, probably months in order for your website get indexed and ranked in Google search results. Once your site has been indexed and ranked in Google's top ten search results you will start getting traffic (visitors) to your website.
The more visitors you will get the more chances that some of your visitors will buy some of your products. Traffic is the main factor that can turn your website into a money making website over time.
I hope you now understand how the idea of posting links can make you money. It's not about adding links alone. It's not about clicking on the links. It's about providing value and helping people through your website. This method ( affiliate marketing) is completely legit and effective.
I'm making money using this method since 2013 and I know may other website owners ( some of them are my friends) that are making a solid monthly income. Not everyone can make a full time income. It will take time before you can turn your website into a full time online business.
But in order to achieve this level of income you need to be patient and work hard. Success will definiteky come if you don't quit too soon. Your success depends on your willingness to achieve success and on how badly you want it.
Finally, let me know your experience with both affiliate marketing or link posting sites. Have you ever come across any of them online? Have you been scammed or misled by any of them? Let me know. Leave your comment below so other people can learn from your mistakes.

About the Author: Adam
My name is Adam. I'm the founder of Your Income Advisor. My goal is to help others succeed online, by exposing scams and reviewing top rated products. I can help you start
your own business online