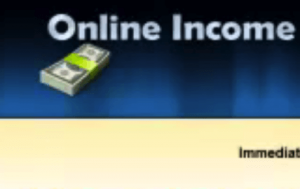 Product name: Home Internet Cash
Product owner: Unknown
Website: premier-online-income.com
Price: $97
Verdict: Scam
Over the past two months I've reviewed 17 link posting scams all of which are promoting the same fake link posting opportunity and claim that big companies are looking for people willing to become certified search engine or link posting agents and get paid as much as $15 for each posted link.
They always tell a fake story about Mary, Michelle or Bobbie who was a single mother unable to pay the bills and fortunately a program like Home Internet Cash has helped change their financial situation and she finally went from 0 to $7000 a month working from home.
And now she wants to recommend this program to everyone. Let's take a look at this program so we can know if we really can take advantage of this amazing opportunity.
Pros of Home Internet Cash
Cons of Home Internet Cash
The program is associated with other fake sites promoting the same fake product
The website URL is not valid
The program uses tricky methods
The opportunity promoted by Home Internet Cash doesn't really exist
No real support
Many complaints about programs promoting the same opportunity
Many of the sites promoting the same product are shut down
Inside the program
1. First off I would like to bring to your attention the fact that Home Internet Cash is not the first program that promotes the same fake opportunity as if you could become a certified agent for big companies and make a few hundred bucks a day by completing a simple task such as posting links.
In this list you can find 14 programs and learn some amazing facts which I'm sure will blow your mind.
The fact is that none of these programs lives up to its promises and even those that offer some value can't be recommended due to using many tricky methods and following the same pattern.
2. Home Internet Cash just like all other programs mentioned in my article about link posting scams promote the idea of living the fairy tale life when you don't need to worry anymore about living from pay check to pay check.
All you need to do is just post a bunch of links here and there and grab the money, $87 an hour. If you have no any experience making money online you might be thinking it's so amazing to post links and make so much money. What else can be easier than this?
The truth is this opportunity is just a dream and I don't know anyone who could be making money this way. The only way to make money online through posting links is called affiliate or CPA marketing.
This means you need to have a website with different products or CPA free and paid offers and add your affiliate links and then drive traffic, i.e. visitors from Google to your website.
Some of your visitors will click your links and make a purchase and you will earn a commission. This is how it works and it takes time and effort before you start seeing a consistent income from your online efforts.
I believe you now understand that the idea promoted by Home Internet Cash is just a dream.

3. Another fact is that some of these programs were shut down which is very normal. It happens because of a high number of negative reviews that expose these programs and that's why very often they change their website name and shut down the previous one.
Out of 14 programs promoting the same idea 5 were shut down. Here is the list:
Work at Home Authority
Work at Home EDU
Work at Home Institute
Home Profit System –

shut down

Home Income Package
Home Job Institute –

shut down

Online Profit Stream –

shut down

Work at Home Paycheck
Excel Cash Flow
Online Home Careers University –

shut down

Work at Home University –
Stay at Home Revenue
Internet Cash Income –

shut down
4.Most of these programs use a fake news site www.consumersfinanceguide.com that is not accessible if you visit it through the link displayed above which points to its being fake.
But if you visit one of their fake secret reports through this link (www.consumersfinanceguide.com/F0002/finance) then it's accessible. I'm sure this alone is enough to make a decision about Home Internet Cash.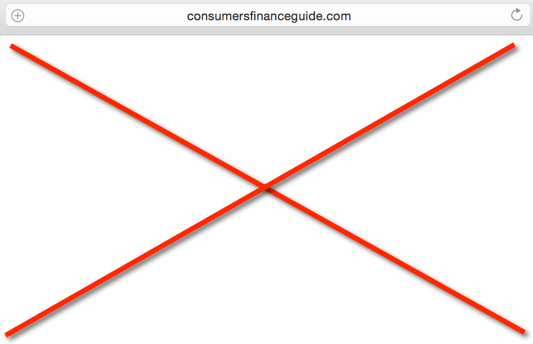 5. Now please take a look at these two identical reports and ask yourself: how can it be possible that they use the same fake report for all these 14 programs mentioned above?
In most cases it's Amanda Winston who publishes these fake reports and I believe she is another fake person introduced to people as a consumer trend investigator. Really ridiculous and silly.

6. I think Home Internet Cash is the worst program out of these 14 "amazing" sites. All previous sites have their official name while this last one doesn't even have its official name.
It's simply called Online Income and their website URL (premier-online-income.com) is different from their website name. Maybe it's not so important but anyway I don't think it adds value or credibility to their website.
7. Another fact I would like to bring to your attention is that 3 different programs with 3 different names have identical layout: Online Home Careers, Online Profit Stream and Home Internet Cash. I think it's one of the major red flags to watch out for.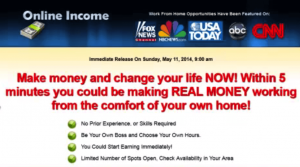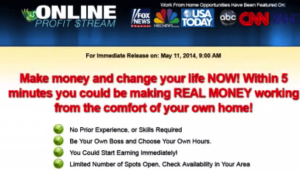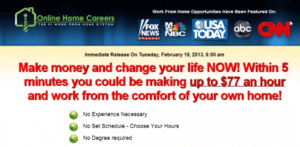 8. Complaints is another red flag common to many of these programs. As you can see, four of them have too many complaints while two of them are shut down. There is a very good reason that what is true for many of them is true for Home Internet Cash as well.
Online Home Careers University – shut down
Online Profit Stream – shut down
Final decision on Home Internet Cash
My advice is never trust those who promise you quick money because they are lying to you. Home Internet Cash has many red flags and that's why I don't recommend this program.
Home Internet Cash is associated with other bad programs promoting the same fake opportunity
Home Internet Cash makes unrealistic promises
Home Internet Cash doesn't provide any real support
Home Internet Cash uses tricky methods such as fake news site
Home Internet Cash is already shut down and there is a good reason that other sites will be shut down too
That's why I can honestly recommend you a program I've tried myself and know that it works. It offers 7 day totally free access so you can see for yourself and make your own decision. I suggest that you read my review and create your free account and don't hesitate to ask me questions.
About the Author: Adam
My name is Adam. I'm the founder of Your Income Advisor. My goal is to help others succeed online, by exposing scams and reviewing top rated products. I can help you start
your own business online