Product name: Extreme Home Profits
Product owner: Michelle Robinson
Website: extremehomeprofits.com
Price: $97, after discount $47
Verdict: Not recommended
Extreme Home Profits is claimed to be a powerful program designed by leading experts of the industry to help people like you and me make thousands of dollars using proven methods. The program is claimed to be easy to implement and allows you to achieve financial freedom and change your life.
They promise that you can start making money in 5 minutes with no prior experience or skills. Michelle Robinson is the owner of other programs such as Work at Home EDU that has a bad reputation due to using tricky methods and making unrealistic promises to people.
Surprisingly, Bobbie Robinson is the owner of Work at Home Institute that has many red flags though it offers a decent training on affiliate marketing. Let's take a closer look at Extreme Home Profits to find out if this program can really help you start making money online.
Pros of Extreme Home Profits
Good training on PPC and SEO
Cons of Extreme Home Profits
Unrealistic promises
1 Upsell
Michelle is associated with other programs that have a bad reputation
No real support
Website URL is not valid anymore

Inside the program
1. Like I said, the program has some good sides and bad sides as well. I will start with the bad first. First off, the site's URL doesn't seem to be valid anymore which is very bad for the site's authority and proves my statement that the program is not reputable and can't be recommended.
Programs like Extreme Home Profits change their website name, i.e. URL very often due to a high number of negative reviews about their program which again proves that the program is not good enough to recommend it.
To prove my statement I support my statement with two images of two different companies, Extreme Home Profits and Replace your Job.
Doesn't it look ridiculous and untrustworthy that two different companies use the same layout? I think this fact alone is enough to not recommend Michelle's program.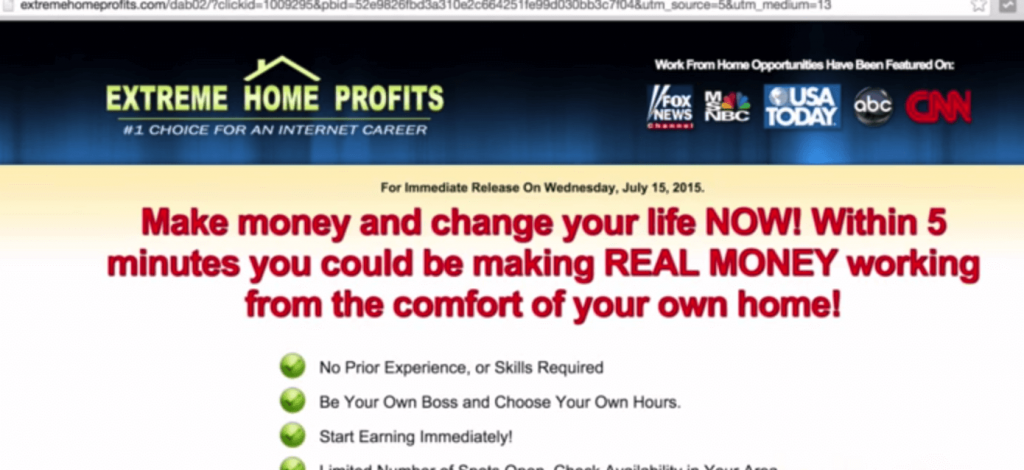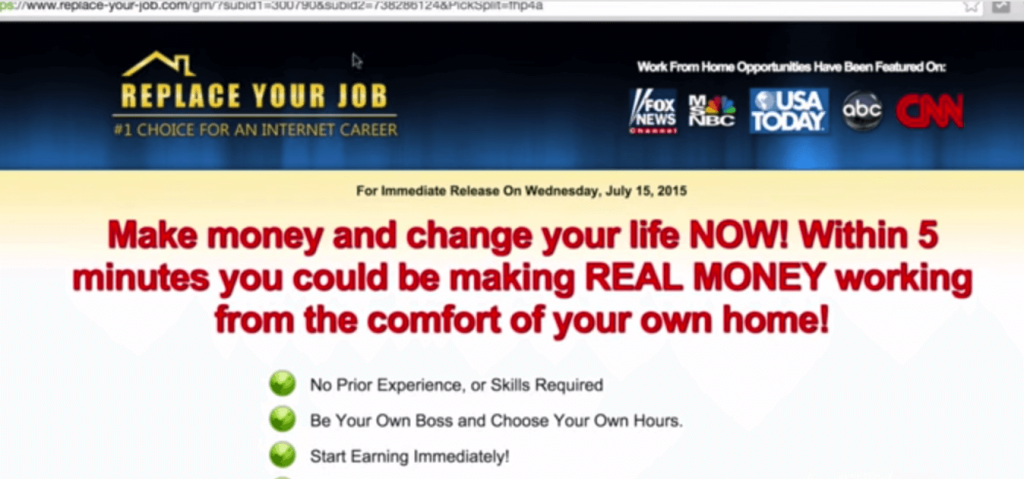 2. Like most of the programs that make unrealistic promises Extreme Home Profits follows the same pattern. It promises you to start making money immediately right after joining the program while in fact it's far from reality.
The hard truth is that all these empty promises never come true. People join these programs, pay the money only to realize that they have been scammed and then they jump to the next program…
And it will continue until you realize that money can't be made on autopilot and that it requires time and effort to start making a consistent income online.

3. To prove my statement that making money online is not easy I want you to take a look at the image below from a reliable website that clearly says and explains how you should take promises about easy money. I think this fact alone means a lot and can save you tons of money.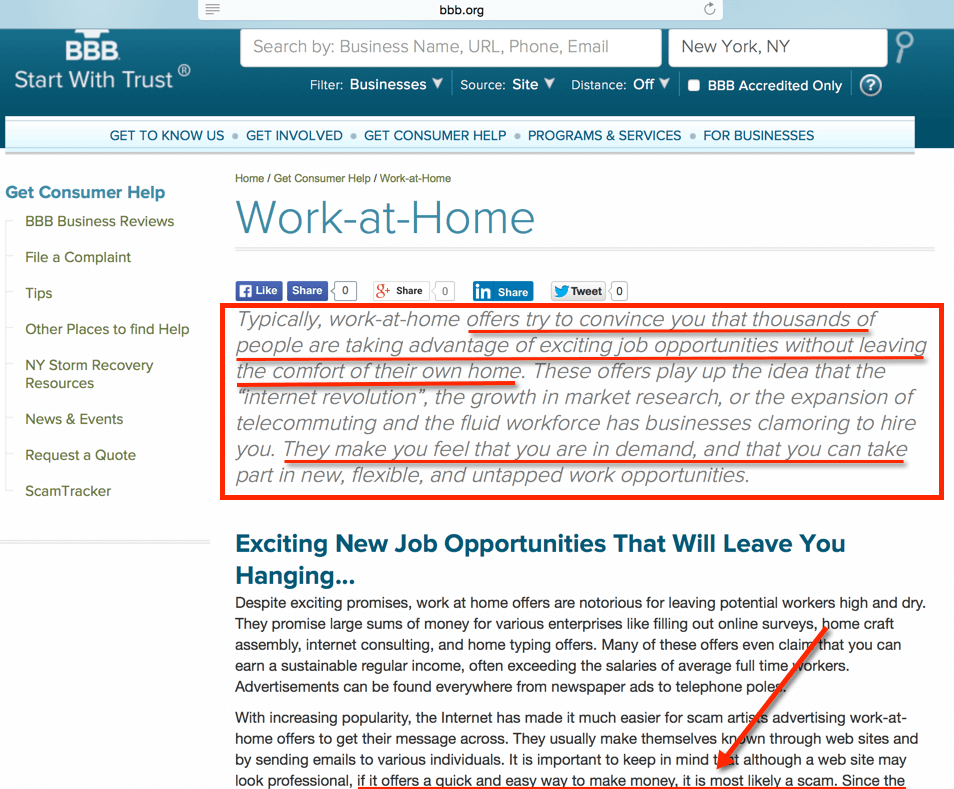 4. Michelle Robinson is associated with some other poor programs. To prove my statement I support it with two images from two different programs with the same unrealistic claims. Take a look at Michelle and Bobbie Robinson and ask yourself: Does it look trustworthy?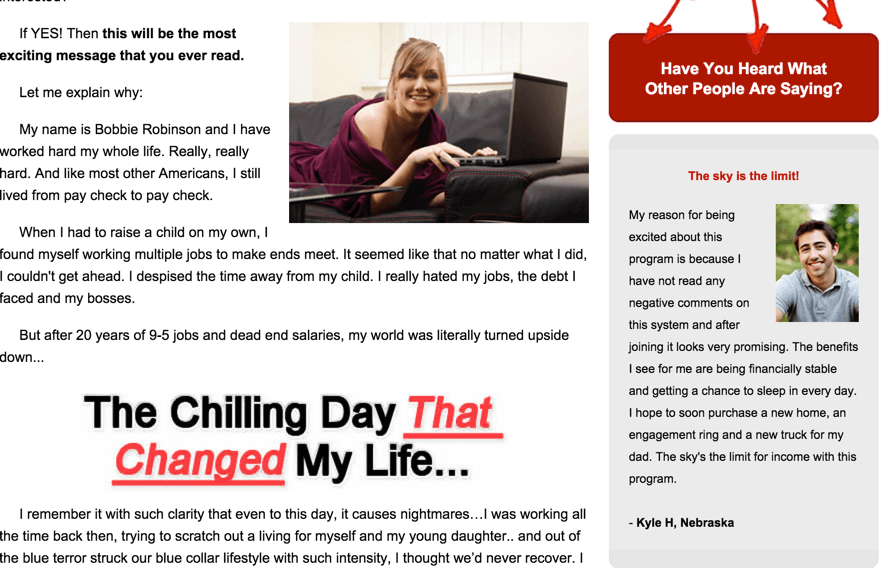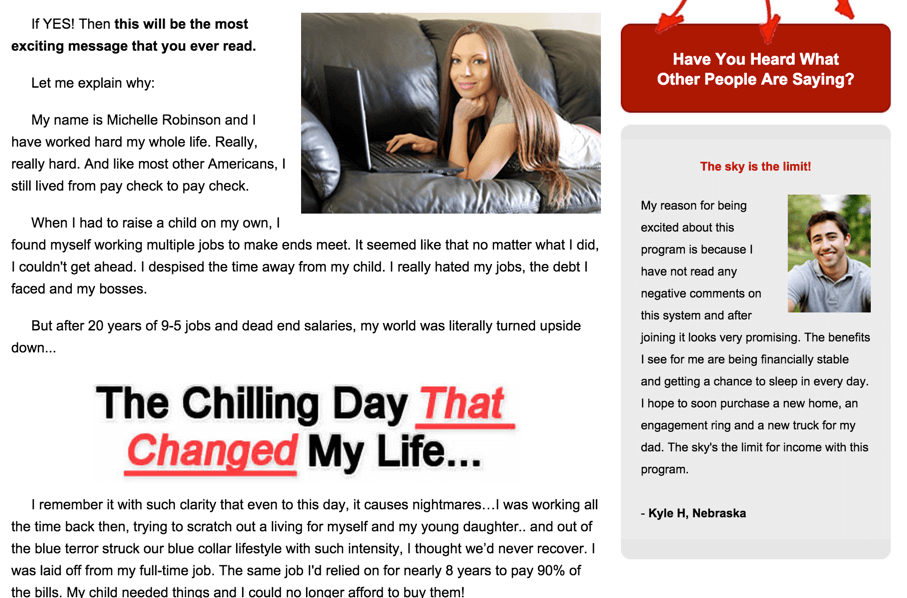 5. Another bad thing is that inside the members area they urge you to call a specialist who is going to help you with the program. I don't think it's a good idea and to be honest I would never call them because most programs that try to get your phone number do so in order to call YOU later with different promotional useless offers.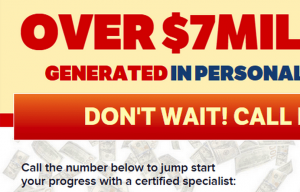 6. On the second step they recommend you to get your own free website. If you want to have a free website I can recommend you a free tool which you can use to build your very own website and plus get access to the first level of Wealthy Affiliate certification course that helped me start making money. I think it's a much better alternative to what Extreme Home Profits offers you.
7. And now I want to say a few words about good sides of the program which is their training on PPC and SEO. The main part of the training deals with PPC (Pay Per Click) for Bind Ads and Google Adwords. PPC is a paid traffic that you can get from Yahoo or Google if you place your ad in search engine search results.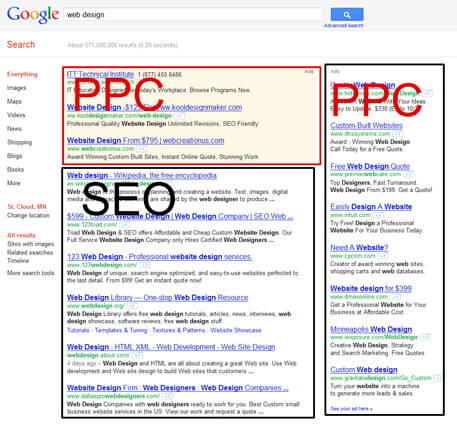 Compared to free traffic that you can get from search engines through optimization of your website, paid traffic i.e. each click will cost you money. PPC is very popular method of driving traffic and making money though it costs you money.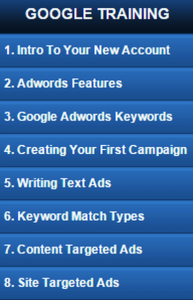 The good side of PPC is that you don't need to wait for your content to get ranked in search engines. You can start driving traffic immediately. The bad side of PPC is that you can easily waste all your money with no results.
Even if you watch PPC training it doesn't guarantee that you will make any money at all. It requires experience, not just theoretical knowledge. To be honest, PPC training that Extreme Home Profits offers you is not perfect at all but it's not bad either.
It explains very well how to bid, how to choose keywords and most importantly how to write headings for your ads. I have some good experience in PPC and to be honest I wouldn't recommend it for those who are new to internet marketing.
Trust me, you can waste all your budget in no time. SEO part has 13 lessons that will teach you how to drive free traffic from search engines.
Final word on Extreme Home Profits
1. Though the program has many red flags I have to admit that their training is not bad. My main issue with the training is that PPC in my opinion is not for newbies and it requires some experience before you can start seeing even decent results with your PPC campaigns.
2. The support is not good. Solving problems by means of a phone call is not a choice
3. Some red flags stop me from recommending this program though it offers some value
4. The website seems to have been shut down which means I can't even recommend it in the best scenario
5. There is a program that gives you a totally free access within a week with 2 free websites, 10 free lessons on how to make money online, live chat and opportunity to ask unlimited number of questions before you decide to become a premium member. Plus it offers a top notch training on SEO, PPC and many more. I've been a member of this awesome program for almost 2 years and can honestly recommend it.
Let me know if you have any questions and I will be happy to answer all your questions.
About the Author: Adam
My name is Adam. I'm the founder of Your Income Advisor. My goal is to help others succeed online, by exposing scams and reviewing top rated products. I can help you start
your own business online