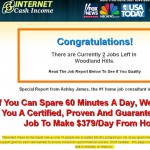 Product name: Internet Cash Income
Product owner: Ashley James
Website: http://ei.home-profit-center.com
Price: $97, after discount $47
Verdict: Scam
Internet Cash Income is the program that has many duplicate copies almost with the same content and all of them are promoting the same opportunity in the form of posting links.
While opportunity is the same the actual product is not always the same. Some of them promote this opportunity as a link posting profession which in fact doesn't exist and have never existed.
Some of them promote this opportunity in the form of affiliate marketing or CPA course but they don't reveal that information until you order their product.
And they do so to make you believe that their program is a real deal and you can make lots of money by simply posting links. Let's take a look at Internet Cash Income.
Pros of Internet Cash Income
Cons of Internet Cash Income
Duplicate copy of another link posting scam
Unrealistic promises
Fake testimonials
No real support

Inside the program
1. The main problem with all link posting scams is that they all promote the same fake opportunity as if you could post links and earn up to $379 by simply spending 60 minutes a day.
Anyone who has at least some experience online and made a few bucks know that making money online is as hard as in the real world and if someone promises you quick profits you should stay away from them.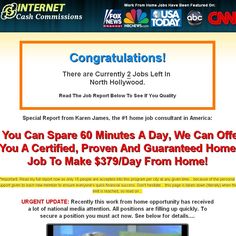 I have an article dedicated to link posting scams in which I expose all these programs and I believe if you take a look at them you will easily realize that the opportunity is not worth your time, not to mention money.
2. In my article about link posting scams I mentioned 12 link scams and explained briefly what each program was all about. Some of them are total scams and simply provide zero value.
They falsely claim that big companies are ready to pay $379 a day for posting links and to make that amount of money you just need to spend 60 minutes.
This is not true of course. Some other programs such as Work at Home University promote the same link posting idea but in fact it's a CPA course. CPA business is a real thing and you actually can make money, but it requires time and effort and is not going to happen overnight.
And it's not about posting links at all as Internet Cash Income wants you to believe. Another duplicate site is Work at Home Institute that promotes the same fake link posting idea but in fact it's affiliate marketing.
Affiliate marketing is legit opportunity BUT I would never trust someone who tries to sell me something using tricky methods.
3. Let me explain what CPA or affiliate marketing is about in case you don't have any experience and would like to know how it works. Both opportunities are legit and you need to have a website to be able to promote affiliate or CPA offers.
In case with affiliate marketing, you add products to your site along with your affiliate link, write some description about your product and then promote your affiliate offers in the hope to make sales and earn affiliate commissions.
In case with CPA, you do the same but the difference from affiliate marketing is that you can earn your commission without actually selling a product. You just promote a CPA offer and get paid by CPA networks for providing them leads, i,e. names and email addresses of your prospects.
Again, though CPA opportunity is legit I would never buy anything from untrustworthy program like Internet Cash Income.

4. If you take a look at other duplicate copies of Internet Cash Income you will definitely agree with my statements and conclusions. All these link scams have the same layout and really look as one big scam. I don't think anyone would want to have any deal with untrustworthy company.

5. Internet Cash Income uses the same tricky method as if they have been featured in the news on CNN, Fox News, etc. In fact, this is not true.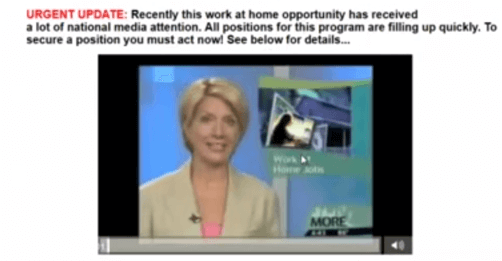 These news channels talk about work from home opportunities in general and they have never said a single word about Internet Cash Income or any other link posting scam.
All these programs refer to the same video and fortunately I found it on YouTube and now I want you to watch the same video and make sure for yourself that none of these programs have ever been mentioned in the news.

6. All these programs promote the idea of easy money which means you can make easy money by simply posting links for companies. Some of them go as far as to promise you a link posting certificate which will allow you to become a certified link posting or search engine agent. Can you imagine that?
7. Since there are many complaints about link posting scams and Internet Cash Income is promoting the same idea I believe these complaints are true for this program too.
I think this is a good warning in order to be careful and stay away from Ashley's program.
Among programs that have many complaints are Work at Home Institute, Excel Cash Flow, Online Profit Stream and Online Home Careers University.
8. The last warning comes from a trusted source that clearly explains that if a program offers you a quick and easy way to make tons of money as Internet Cash Income exactly does you should be aware that it's most likely a scam.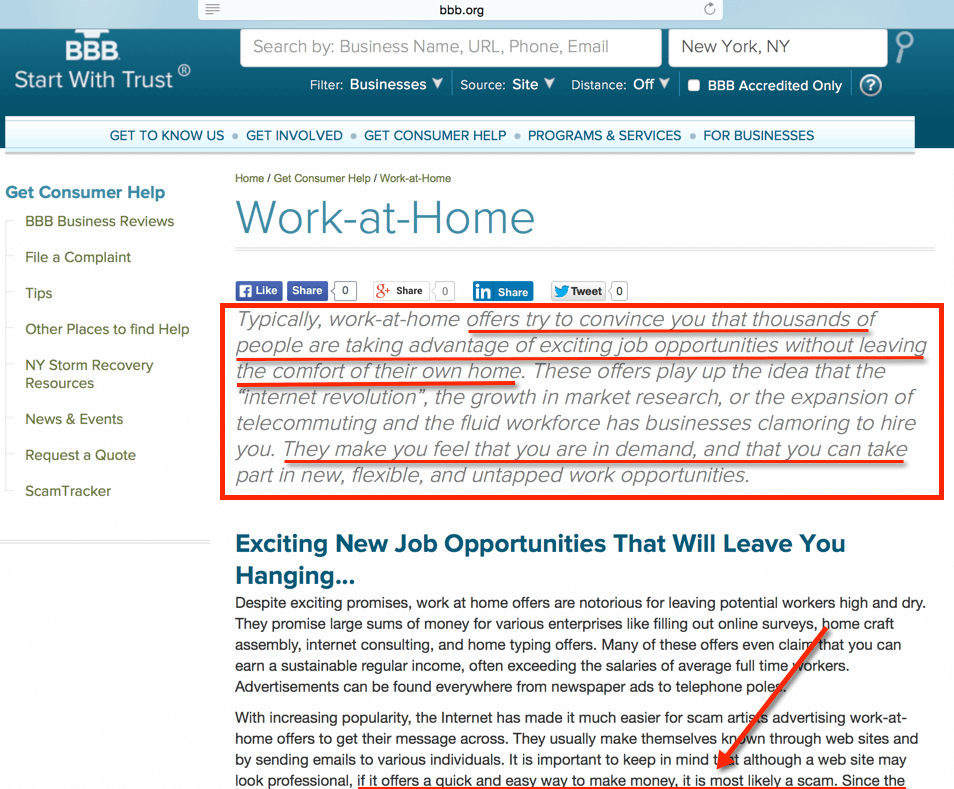 Take a look at this warning and now take look at what Internet Cash Income promises you and then make your own decision.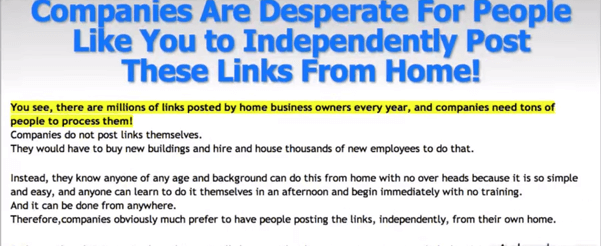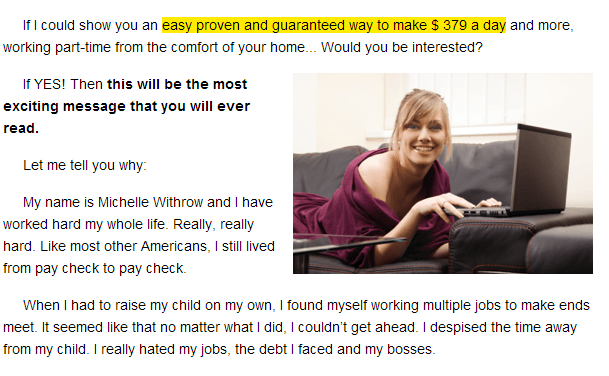 Final word on Internet Cash Income
I believe if you are reading this review so far you are probably looking for a legit program to make money online. If so, let me help you and show a program that is highly reputable and trustworthy and has been around for over 10 years now.
I've been a member of it since 2013 and already making money thanks to it. You can join it for free without any credit card and try the program within a week. I recommend you to try it and I believe you will love it.
About the Author: Adam
My name is Adam. I'm the founder of Your Income Advisor. My goal is to help others succeed online, by exposing scams and reviewing top rated products. I can help you start
your own business online