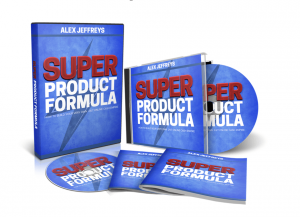 Product name: The Super Product
Product owner: Alex Jeffreys
Website: thesuperproduct.com
Price: Discount price $8, Regular price $17 + upsells
Overall rank: 40 out of 100
Verdict: Recommended? Yes and No
Today I'm going to review "The Super Product" I've purchased recently online by the recommendation of Stuart from Nichehacks.com and I'm going to be very honest in my review. I purchased this product because the price was affordable for $8 and I knew Stuart always recommended fair products.
Alex created a few other products and I reviewed two of them in the past. He is an established internet marketer and is making money which means you can learn a thing or two from him.
He is the creator of Digital Millionaire Mastermind, The Super List Method, Digital Product Machine etc. In short, he mainly focuses on teaching how to create a digital product and sell it over and over again and make thousands of dollars.
So, the idea is not new and it works for some people and doesn't work for others. Ok, let's take a closer look at his Super Product to find out what it's all about.
The main idea behind The Super Product
The main idea is to teach you how to create or even outsource creation of a digital product and then sell it once it's yours.
You can create a product by interviewing top internet marketers or by interviewing experts in any other niche, then pack this product and sell it.
Though the idea is good and legit the product is far from being perfect and below I will explain why. BUT I'm not saying it's bad.
Pros of The Super Product
Training is not bad
Price is affordable
Cons of The Super Product
The idea of fail-proof formula is a bit exaggerated
Earnings are exaggerated
Upsells
Support is weak
Inside the product
1. Though the idea of the Super Product is legit and you can make money, in my opinion it's a bit exaggerated.
First off, it's true that after defining your niche and who is the expert in that niche you can make an interview with them or even outsource it to someone else from Fiverr.com and then sell your product once it has been handed over to you.
But the problem is that Alex claims that you can make $300 a day which is unrealistic even for someone who has some experience in internet marketing, not to mention those who are completely new to all this.
Though Alex claims that you can create good content even if you are not an expert I don't think so.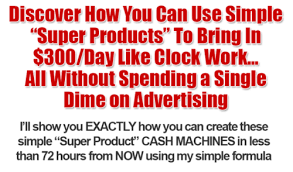 First off, you must create a good, quality product, not just any product on the fly of poor quality. To create a good one you need first to research your niche to gain some knowledge, get to know your competitors, similar products in your niche etc.
All this knowledge will allow you to create something new, original that differs from other products. If you are not an expert in your niche how can you create something worthwhile?
Interviewing someone, a big player in your niche is good but creating a good, quality product is a completely different story.
Because we can't sell a motivational material, we must sell real strategies that help people achieve their goals.
But I agree that when you promote a digital product you can make serious money. BUT I really doubt that creation of such a product can be completed in 72 hours or even by a child of 8 as Alex claims it can be done.

2. Inside the members area you will find the main product, i.e. The Super Product in video format mp4 and also an audio version in mp3.
The video is good, but the audio is not bad. It's an hour and 28 minutes long. Also, you can download the transcription of the same video in PDF format if you prefer reading over watching. I personally prefer reading.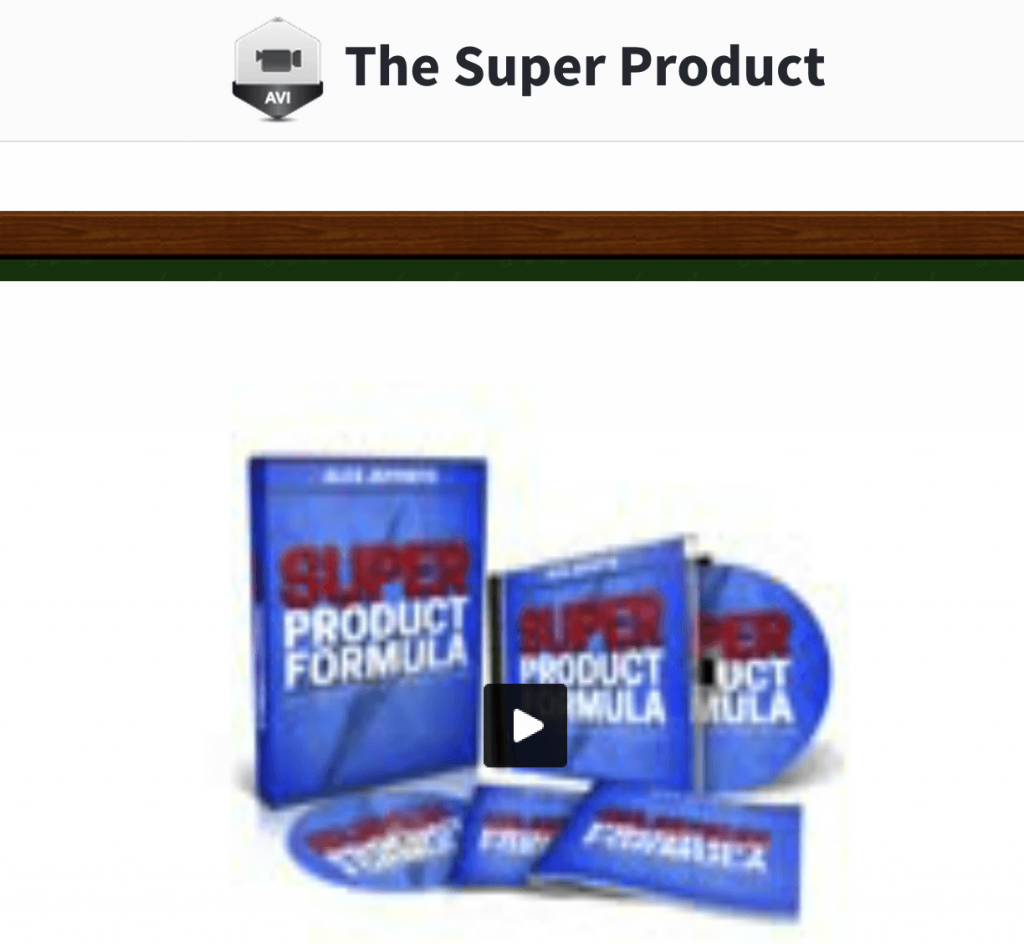 Also Alex's product includes:
60 Minute Sales Letter Template
The Super Product Checklist
Interview-Getting Email Swipe
Interview Template
How To Create An Impactful Interview
all in PDF format
and a few bonuses
Alex's "Black Book" Resource Guide
The Lazy Man's Outsource Guide
Copy & Profit Email Swipe
Two Step Affiliate-Getting Email Swipe
all in PDF format
and two upsells (bonuses)
Alex Jeffreys 5 Pillars video series (Coaching With Alex Jeffreys) The coaching may cost you a few thousands of $.
Marketing with Alex that will cost you $97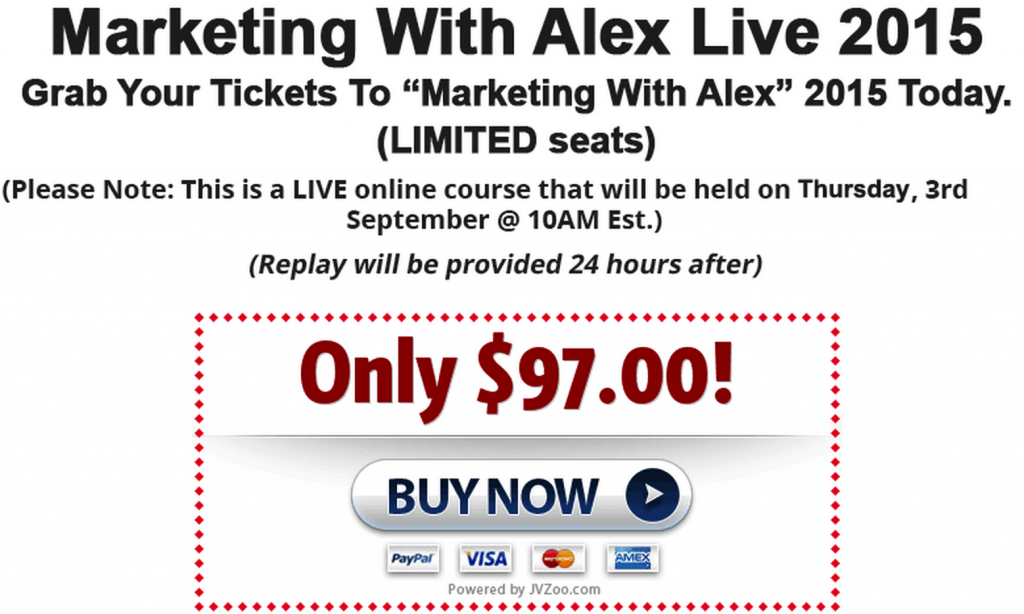 3. Having ready made emails and interview templates is a good thing but making such an interview is not so easy. You can contact a big player in your niche but there is no guarantee that they will respond to your email, not to mention agree to give you an interview. So, it takes time even in the best scenario.
4. Alex gives some good recommendations and shares some of his strategies how to choose a niche, how to sell your product through JVZoo, how to get others to sell your product, i.e. recruit affiliates, how to outsource some work to avoid wasting your time on technical stuff etc.
Recommendations are good. BUT again, interviewing successful marketers and compiling these interviews into a training product doesn't mean creating quality digital product.
Motivational stuff is the appropriate definition for such product but not any sort of training or a problem solver. Recruiting affiliates is also not as easy as you might be thinking.
5. "Sales pitch" part of the training is another problem that I don't like. Alex teaches you that after creating a digital product you need to write a strong sales letter which is good and bad at the same time.
I agree that in order to sell a product you need to create a sales letter to show all the benefits of your product if they really ARE.
But the problem with the most sales letters compiled by so called internet marketers is that they are lying to your face by promising to show you a fail-proof formula that can make you money on autopilot and that even a child can copy these steps.
People buy theses products and can't achieve even decent results and I'm talking about action takers. Most internet marketers compile sales pitches instead of writing ethical sales letters and they do so because otherwise they can't make tons of sales.
That's why sales letters should be realistic without false promises. Make less sales but make them ethically. This is my opinion.
6. Support is weak and outsourced to Zendesk. I submitted my question in the morning and it's 9 p.m. now and still I haven't received any reply. I think with this kind of support it can't be called a Super Product.
Here is the snapshot of the email received from Alex's support team which says clearly that they will try to get back within 2,3 working days.
So, support is not good. Additionally, inside the members area there is an option to join Alex's Facebook group which is good but I'm not sure how responsive he really is.
7. BUT I have a deep respect to Alex for being honest at the end of his sales letter. He clearly says that he doesn't promise any results. Thank you Alex. I don't respect those who give false promises.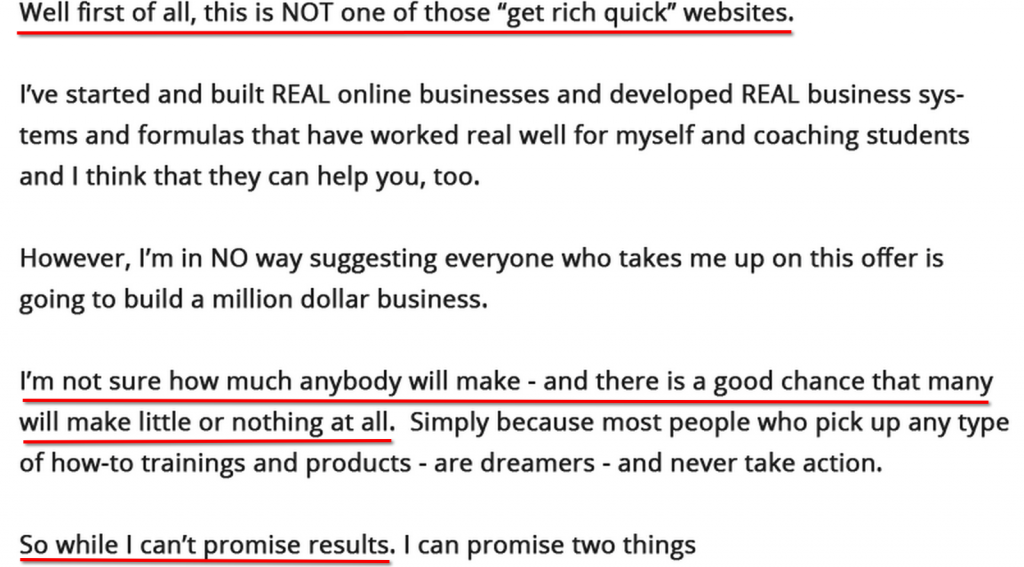 Final word on the Super Product
Alex's product is not bad and if you want to buy it you can definitely learn a thing or two from him.
BUT if you are looking for a complete program with a step-by-step training on how to make money online with 24/7 support, live chat, free websites, tools and many more then I can honestly recommend you a program I've been a part of since 2013 and YES this program makes me money.
You can try it for free within 7 days and if you have any questions feel free to contact me at any time.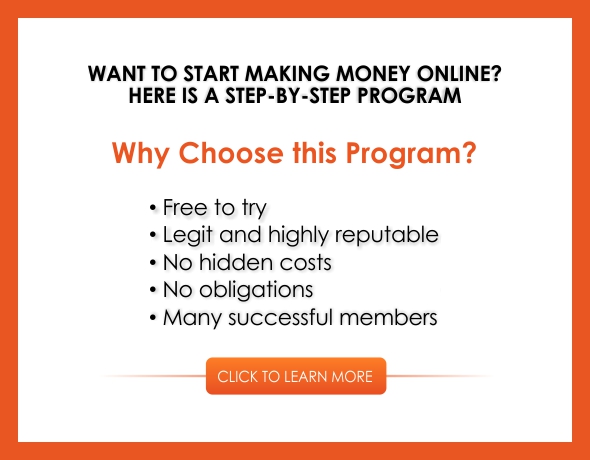 About the Author: Adam
My name is Adam. I'm the founder of Your Income Advisor. My goal is to help others succeed online, by exposing scams and reviewing top rated products. I can help you start
your own business online