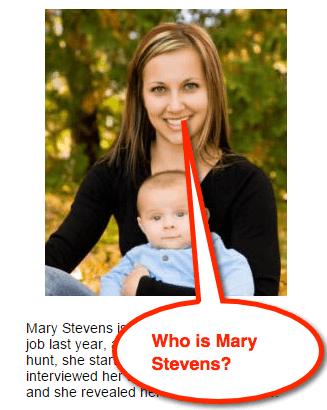 Product name: Anything associated with Mary Stevens
Product owner: Mary Stevens
Overall rank: 5 out of 100
Verdict: Scam
The last time I wrote about link posting scams was October 2, 2015 and it was about Web Fortune Vault. But it's just one out of many other link posting scams that I've reviewed over the past few months and one that is associated with Mary Stevens is Profit Masters Academy.
There are some other programs that are associated with this name though. Among them I can name Weekly Jobs Report, Market Secrets, Work at Home Special Report.
All these programs are undoubtedly useless or borderline scams and unfortunately many people still fall for these link posting scams because of the misleading advertising techniques used by these programs. Let's take a closer look at Mary Stevens scam and see what it's about.
The main idea behind Mary Stevens scam
The main idea of all programs associated with Mary Stevens is mostly about promoting link posting opportunity which means you are promised to post links and earn money for each posted link. You're promised to earn up to $20 per link. Is this true? Sure, it's not going to happen.
It could be possible maybe a few years ago when this opportunity first appeared and was in demand.
But it's no longer in demand and you won't even earn $1 per link. Some other programs associated with Mary Stevens like Profit Masters Academy promote affiliate and CPA marketing.
These two opportunities are legit, but anything that comes from link posting programs lacks quality and support and that's why I can't recommend any of them.

Pros of Mary Stevens Scam
Cons of Mary Stevens Scam
Over 17 sites promoting the same idea
False promises
Unrealistic claims
No real support
Many complaints
Mary Stevens Scam
First off all, we must understand that Mary Stevens is most likely a fake personality and you can find this face on many sites, fake news sites, sites that are selling stock images.
Regarding fake news sites, if you read some of my reviews of link posting scams you will realize that the image you're seeing below isn't an official news site. It's a fake site that I've seen many times when reviewing link posting scams.
When it comes to Profit Masters Academy that is associated with Mary Stevens, this site is no longer operating which is the best proof that people who stand behind these programs never provide real value to people.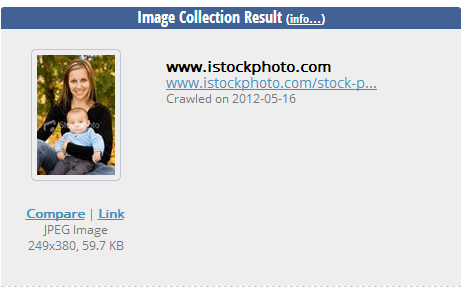 Also, you can find the same image of Mary Stevens on istockphoto.com which is another proof that Mary Stevens is not a real person. If she is a real person why then she doesn't use her real photo? What is the reason? Definitely not a good sign.
Is link posting still working?
Like I said, any program promoting link posting opportunity like Profit Masters Academy or Mary Stevens scam is a complete waste of time.
This idea was popular a few years ago when some companies were looking for people who wanted get paid for posting links.
This service was in demand because there were many sites buying those links in order to improve their search engine rankings. Then Google started to penalyze sites for doing this and the opportunity lost its popularity.
But some programs are still using this misleading idea in order to scam people like you and you have to be aware of this fact. They promise people to make up to $300 a day while in reality they fail to make even $1. Beware of them.
More upsells
Another fact to take into account is that Profit Masters Academy is no longer operating and the same opportunity by Mary Stevens is still being promoted by Replace Your Job, Home Internet Careers and Online Profit Stream.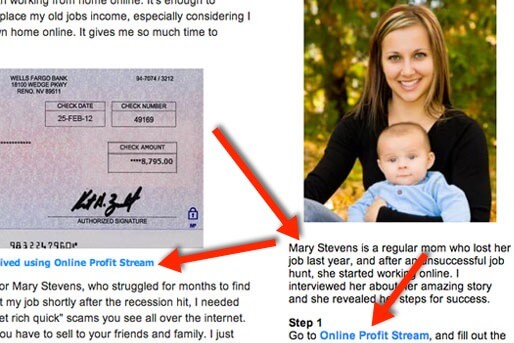 All these programs make unrealistic claims as to how much money you can make with their program and especially there are many complaints about Home Internet Careers program.
Replace Your Job even offers a private coaching that will cost you a lot of money, but they don't tell exactly how much.
I'm sure it will cost you a few thousand dollars because I've seen the same approach with many other similar programs.
New strategy
In her latest scam program Mary Stevens has changed their strategy and now they are promoting an ad posting opportunity which means you can earn hundreds of dollars a day by posting ads here and there. This is of course not true.
In fact, they are talking about affiliate and CPA marketing but they describe it in such a misleading way in order to mislead naive people and scam them out of their money.
Easy money approach
Easy money approach is what is common to all link and ad posting scams including profit masters academy with Mary Stevens. They try to convince you that making money online is super easy and they can teach you how to do this with minimum effort on your part. In fact it is not true.
In order to start making money online you need to get trained and get some knowledge and experience and also you need some tools. There are no shortcuts to online success.
Even when it comes to Mary Stevens' latest program called Profit Masters Academy, it tries to teach affiliate marketing and cpa marketing but the quality of the training is not good and you still need some other tools and programs in order to achieve success online.
And even in the best scenario, if you decide to try Mary Stevens' latest scam, you simply can't because their site is no longer operating.
In order to know which program to choose you need to do some research of programs that claim to teach you how to make money and only after research you can decide which one is the right one.
As someone who has at least 3 years experience in making money online field I can confidently tell that Mary Stevens and link and ad posting opportunity is a total BS and you should avoid everything what is associated with any of these programs or Mary Stevens
Final word on Mary Stevens Scam
With all these facts in mind I think it's pretty clear that Mary Stevens is most likely a fake person and any program associated with this name should be a huge red flag and a warning to stay away from it.
Most of the time people who stand behind such programs tell a story about single mom who went from zero to $8.000 per month using an internet connection and laptop.
This is a classic approach used by scam artists like Mary Stevens who scammed a lot of people over the past few years.
The main problem with these programs is that you're almost never explained how you will be making money. You're just promised to make a lot of money by completing simple tasks.
They always provide very little value and don't provide quality support. Their claims are unrealistic. In short, stay away from Mary Stevens scam.
Final glance on Mary Stevens Scam
No pros
Over 17 sites promoting the same idea
False promises
Unrealistic claims
No real support
Many complaints
Overall rank: 5 out of 100
Verdict:

Scam
About the Author: Adam
My name is Adam. I'm the founder of Your Income Advisor. My goal is to help others succeed online, by exposing scams and reviewing top rated products. I can help you start
your own business online