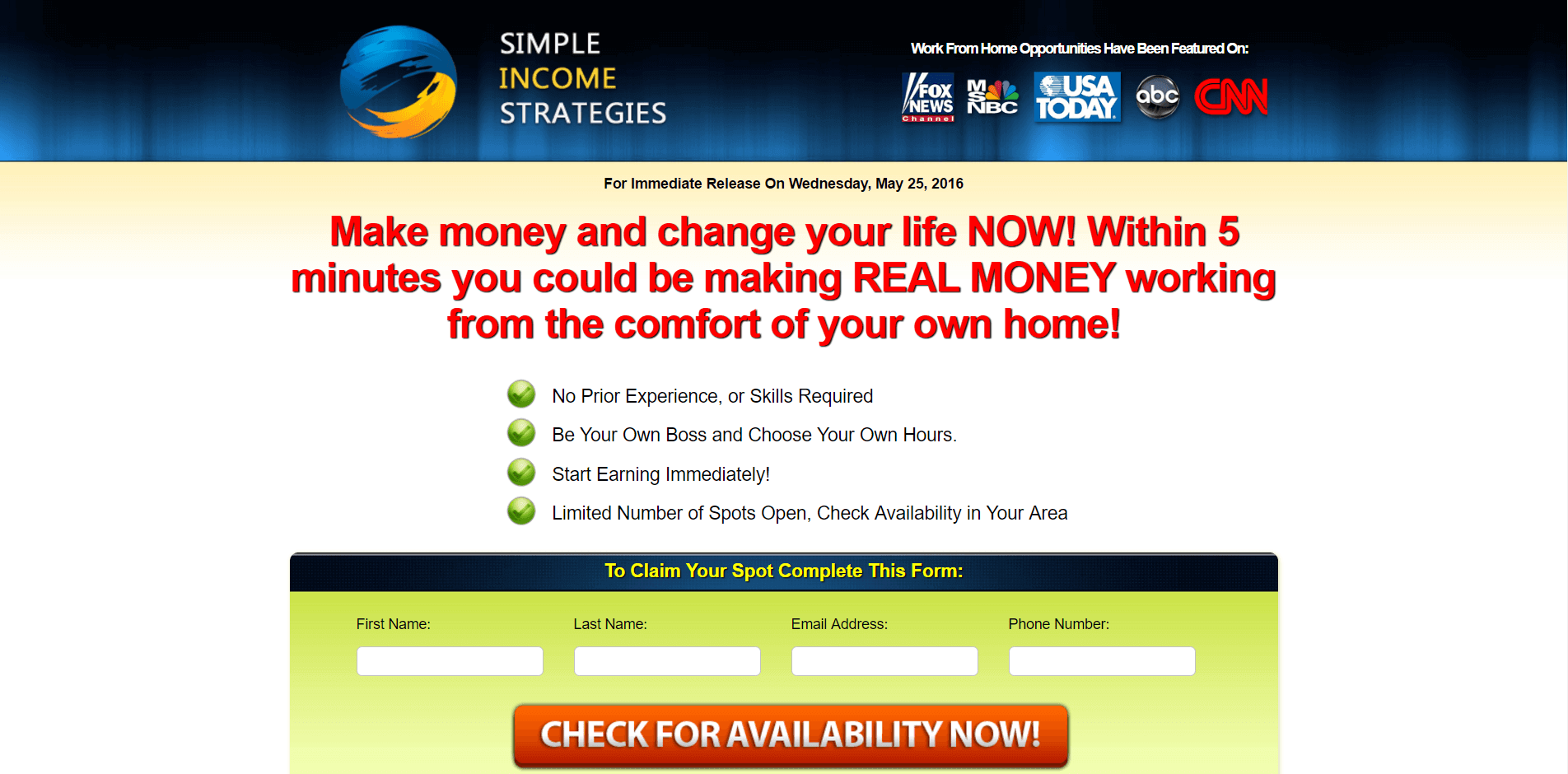 Product name: Simple Income Strategies
Product owner: Kelly Simmons
Website: simple-income-strategies.com/bo, simple-income-strategies.com
Price: $97, after discount $77 or $47
Overall rank: 1 out of 5
Verdict: Not recommended
Again I'm going to review another program by Kelly Simmons that has been promoted for some time and is known as link posting program.
For those of you who don't know what link posting program is I want to explain in simple terms.
Link posting program is one that promotes the idea of making a lot of money by doing almost nothing other than copying and pasting links on the internet.
For this copying and pasting activity which is not hard at all you will be earning a solid monthly income.
To be exact, Kelly promises that you will start making money within 5 minutes and you will be making $379 a day which means you will be earning $11.370 per month.
Is making this amount of money from the internet is possible? Yes.
Can Simple Income Strategies help you with that or it's just a flat out scam? Let's do the research to find it out.
Short review of Simple Income Strategies
It's no different from other link posting programs that I've reviewed over the past few months.
Kelly Simmons has been involved in many other programs all of which have a bad reputation in online space.
I recommend you to avoid Simple Income Strategies and within my review I will show you some facts that will shock you.
Pros of Simple Income Strategies
Maybe you can get some education
Cons of Simple Income Strategies
Link posting doesn't work
Misleading advertising
Fake sites
Upsells
Linking to other link posting scams
No longer accepting applicants
In short, Simple Income Strategies is associated with other link posting scams, such as 37 Clicks, Home Jobs Now, Home Job Placement. I recommend to avoid all of them completely. Want a genuine program? Check out my recommended program below. It's FREE to try.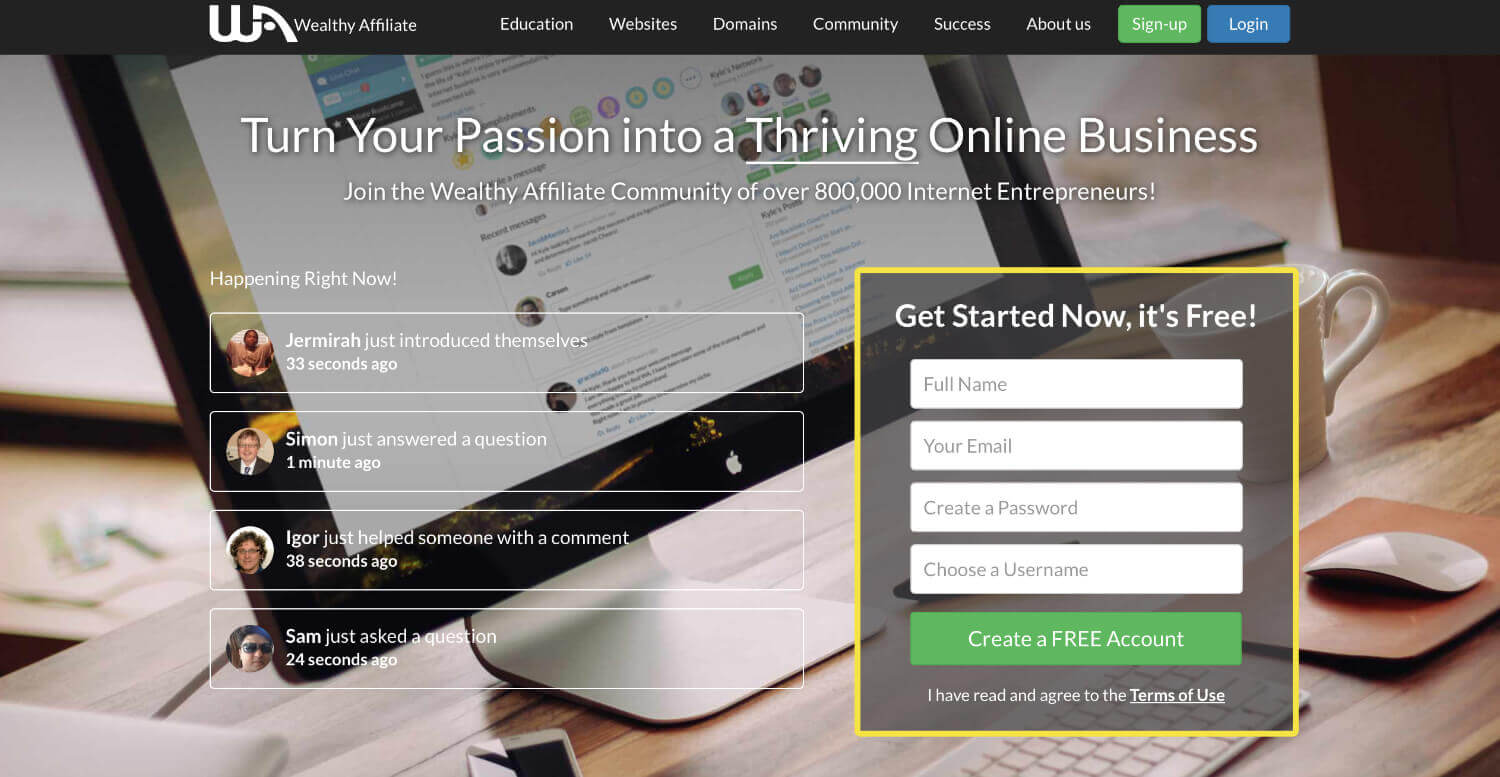 There are also other two courses I can recommend.
Simple Income Strategies Review
First of all, I want to say that I've not tried Simple Income Strategies because like you I don't want to waste my money. I'm not sure if I can get my money back.
You can get refund only from solid programs with a good reputation.
When it comes to programs like Simple Income Strategies you will definitely have an issue once you decide to decide to ask for refund. It's always an issue with low quality programs.
I will explain everything in details and you will see what I mean. Believe me or not, but you can spend your money in a much better way with other programs instead of wasting your time with link posting scams, such as Simple Income Strategies.
By clicking on this link you will find a full list of link posting programs. I suggest that you take a look at all or some of them and see for yourself how many things they have in common.
After that you will realize that they have so many things in common that it does look ridiculous and untrustworthy.
Association of link posting scams
When I came across Simple Income Strategies I thought it was another link posting scam.
After doing some research I found out that it was another copy paste site with a new name that I've already reviewed in the past.
In fact, it's a duplicate site of 37 Clicks, Home Jobs Now and Home Job Placement.
All these site are absolutely identical with the same ads, with the same price and misleading tactics.
The worst thing is that so many people every day get scammed by programs that make false promises. And Simple Income Strategies is among such companies.
Because you will never find a solid company that runs its business through different sites with different names.
It's simply wrong and doesn't require further explanation.
Kelly Simmons is here again
As I said above, Kelly Simmons has been spotted in many other programs, such as Home Jobs Now, Home Job Placement. Kelly Scott has been spotted in the following link posting sites:
Online Home Careers University
Replace Your Job
37 Clicks
Home Job Source
Extreme Home Profits
Online Software Solutions
Cash from Home
Complete list here
Their main goal of Simple Income Strategies is to get your email address and then they will be spamming you every or every other day with various useless offers until you buy at least one of their programs. This is how such programs work.
Other misleading tactics used by link posting scams including Simple Income Strategies
Being featured on big news sites
Limited number of spots
Income calculator
All link posting programs use the same manipulative tactics. For example, they put logos of authority news sites, such as Fox News, CNN, ABC, USA Today, MSNBC on their site.
By doing so they want you to believe that their website has been mentioned on those authority sites.

The truth of the matter is that those news sites talked about work from home opportunities in general and have never mentioned any specific company, not to mention Simple Income Strategies or any other link posting scam.
They always show limited number of spots and this number is always fake. Believe me, you can bookmark their page and come back to it in a few days.
You will see that they still have spots. What does it mean? It means they are lying to you.

And of course, the income calculator is always around. They suggest that you input numbers and see how much money you can make depending on the number of links you are willing to copy and paste. This calculator is simply a complete BS.
The truth is that your income depends on the amount of time you spend and your effort, not the number of links.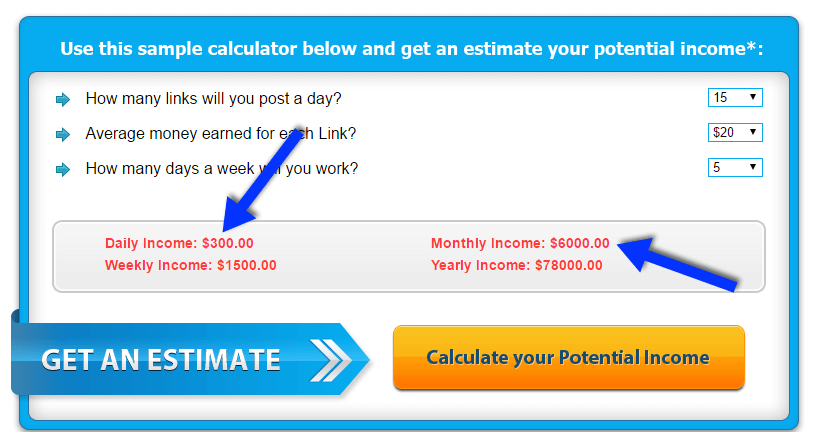 Copying and pasting links WILL NOT make you a single $. This industry doesn't work that way.
Yet Kelly Simmons wants you to believe that companies are desperate for people like you to post links. This is simply not true.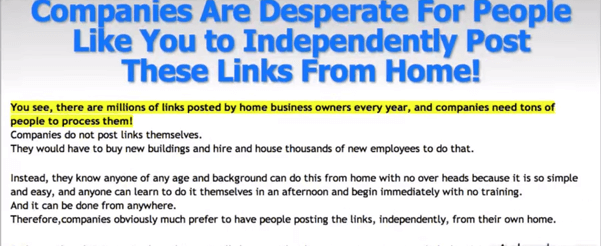 This video from Simple Income Strategies website can be found on many other link posting scams.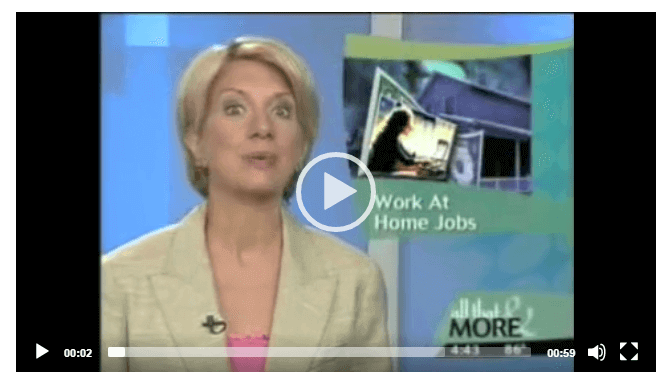 For example, you can find this video on these sites:
Online Home Careers University
How much can you earn with Simple Income Strategies?
When it comes to the amount of money you are promised to make with this program all I can say it's a complete BS.
Kelly Simmons tries to explain this process this way:
You choose links, copy them and paste and once it's done you get paid. You can earn $379 per day by just copying and pasting.
Who doesn't want to make a ton of money such an easy way? Anyone will want. Right? But I have to disappoint you.
Because no company is going to pay us for copying and pasting links. If it was that easy I would be copying and pasting 24 hours a day 7 days a week.
Unfortunately, all these programs mentioned above give you the same promise. And Kelly Simmons is doing exactly the same thing. They even use same stock images. It really does look so silly.
Simple Income Strategies and its real product
They call their product "Wealth Development Certification Program" that will allow you to become a certified search engine link posting agent. First of all, such a profession doesn't exist.
Search engines, such as Google or Yahoo don't need to hire agents through programs like Simple Income Strategies or any other link posting scam. It's laughable.
Let's take a look at 37 Clicks to understand what we can expect from Simple Income Strategies.
37 Clicks is promoting the same link posting certification course. They call it differently: Link posting certification course, Wealth Development Certification Course.
It's the same stuff. You pay for the program, go through their certification course and start making a lot of money online.
They promise you to earn $20 per link. They suggest that you paste as many links as possible in order to make a lot of money.
In fact, there is no such a thing as link posting certification course. This course is all about affiliate marketing.
But affiliate marketing works in a completely different way. It's not about copying and pasting links. It's absolutely different story. But link posting scams promote this idea in a misleading way.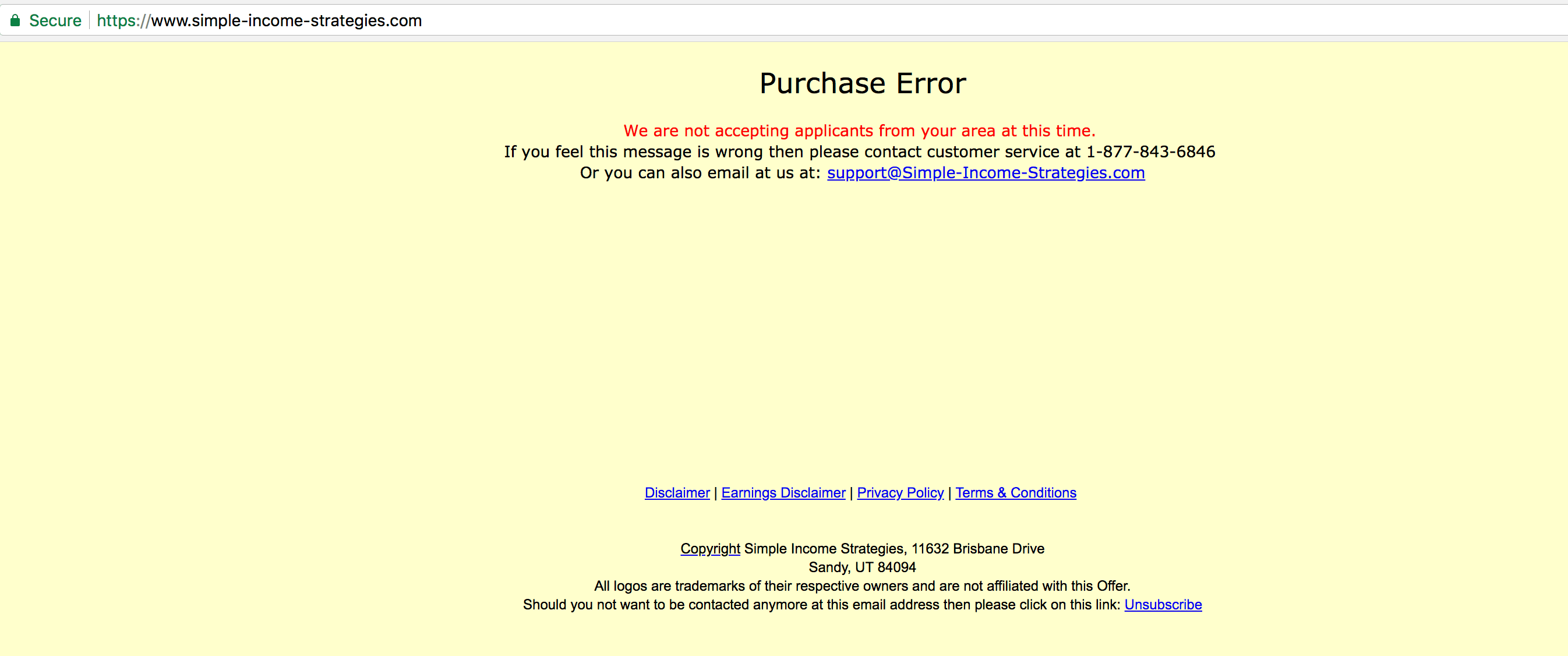 The amazing part of Simple Income Strategies is that it's like I said a copy paste site of other sites. See the screenshots below.
It's easy to see that they use different names for the same website, such as Home Job Placement, Replace Your Job, Online Jobs Now etc. It's laughable.
Even their phone number is the same.
Who is Kelly Simmons?
Kelly Simmons is most likely a fake persona. She doesn't exist. You can see the same photo with different names, such as Kelly Simmons, Kelly Shepard, Ellen Shepard, Kelly Scott.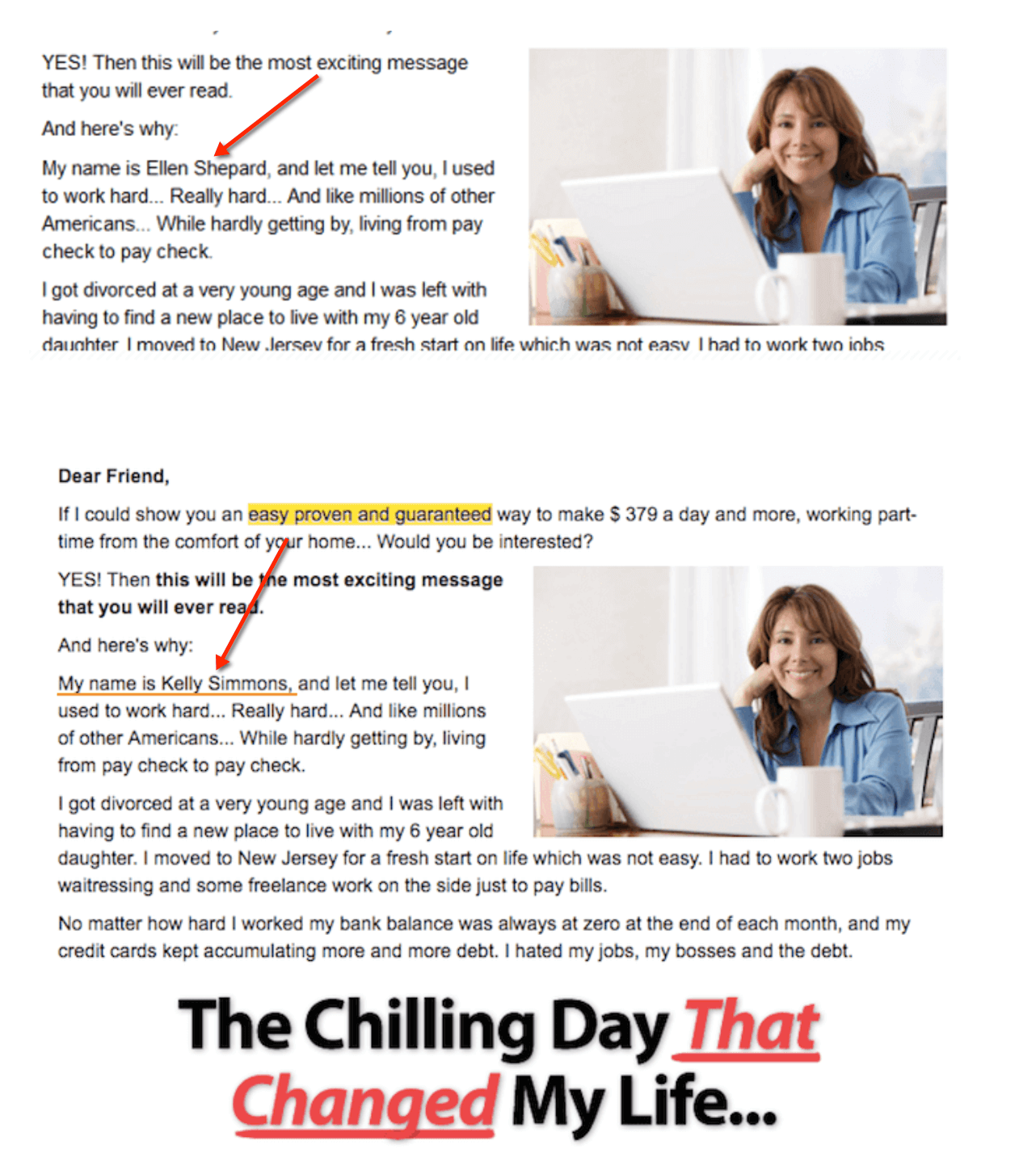 If you read my review of another link posting program, Home Job Placement you will see even more red flags.
You can find their ads on fake news sites as well. See the image below.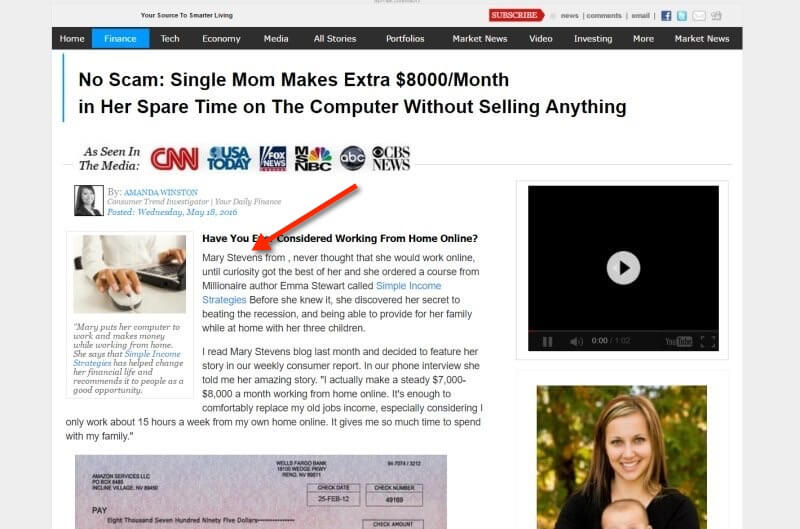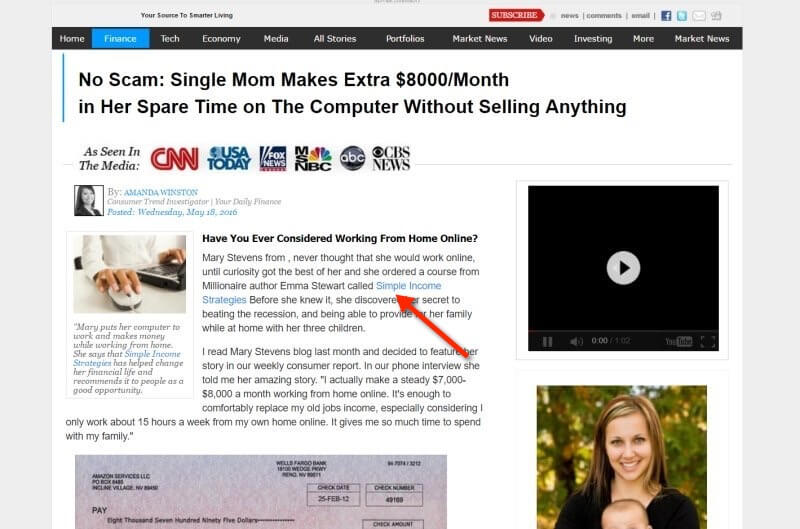 The same stuff can be found here and associated with another name Mary Stevens.
Copy paste programs copy and paste each other
I suggest that you take a look at the images below and realize that all these programs copying each other.
They have the same approach, use same images, ads, titles, layout, promotional methods. It's so laughable that I even don't want to comment it further.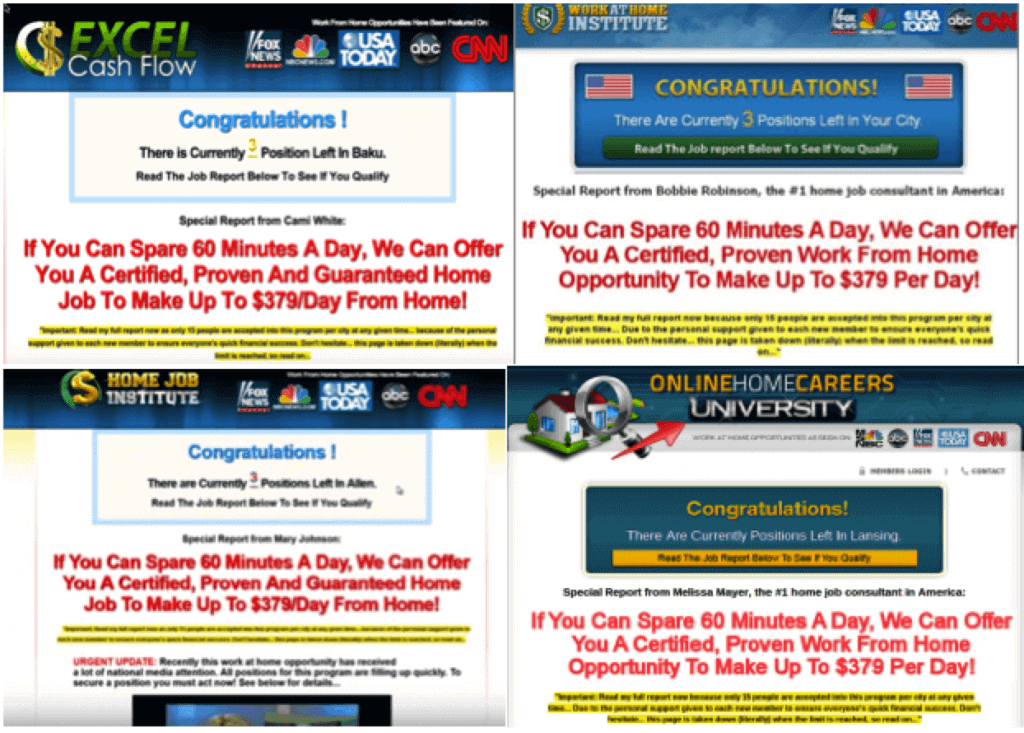 Everything is crystal clear. Kelly is a fake persona, link posting idea has been promoted on many low quality sites and there are many complaints about all of them and refund issues.
Final word on Simple Income Strategies
I strongly believe you must avoid Simple Income Strategies or any other link posting website mentioned on this page.
Even if you learn something from them you may have refund issues and lack of support. You can get spammed by them as well.
A simple Google search will reveal even more other facts about these programs.
The question is: Is Simple Income Strategies a Scam? I think it's a borderline scam. Avoid it!
Final review of Simple Income Strategies
Maybe you can get some education
Link posting doesn't work
Misleading advertising
Fake sites
Upsells
Linking to other link posting scams
No longer accepting applicants
Overall rank: 1 out of 5
Verdict:

Not recommended
About the Author: Adam
My name is Adam. I'm the founder of Your Income Advisor. My goal is to help others succeed online, by exposing scams and reviewing top rated products. I can help you start
your own business online