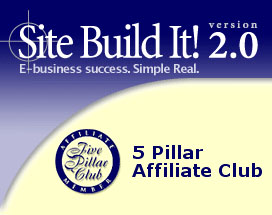 Program name: Sitesell, Site Build it, Solo Build it
Owner: Ken Evoy
Price: $29/month, $299/year
Verdict: Legit

The first time I came across Site Build it website was over 10 years ago.
Looking back now to that distant time, to be honest, I remember I was very skeptical as to whether or not it was the right place for me to learn internet marketing.
I tried many programs on the internet but my success with my own online business was decent.
Today I can say with confidence that I'm experienced enough and know how to choose the right program out of many scams out there.
All the right things that I've learned, I owe to Wealthy Affiliate and I can honestly say that it is one of the best program to learn internet marketing if you want to be successful online.
But WA is not the only program that I know. There is also another even more powerful program and that program is SBI ( Site Build it! or Solo Build it!). This program is awesome.

They have many success stories and this company has been in the business since 2000.

They have documented proof of their successful customers. If you want to start your online business SBI is the right choice. I can definitely recommend it.
I've never thought that I would be able to reach such a level of knowledge, that I could give my opinion about Site Build it. There are many reviews on the internet about this company, some of them honest and some not.
In my review, I'm going to be very honest and I will show you all positive and negative points of this program so that you know if it is worth your time and money.
First of all, I would like to say that all reviews that call the program a scam are not honest. Site Build It is definitely not a scam. All their trainings are informative, easy to understand and follow. They teach you how to:

Find the right keywords for your website content
Create unique content for your site
Attract targeted traffic to your site
Presell your visitors
Monetize pre sold traffic
Finding the right keywords is really very crucial for your success. You need to find the best ones that have lowest competition and highest traffic possible.
If you choose wrong keywords, i.e. highly competitive ones, you can hardly outrank old websites, and that will be a waste of your time.
SBI's keyword research tool is very powerful and can help you find the right keywords and find your niche too which is really important.
SBI shows you the right path and by following their ACTION guide and tips&techniques you can achieve success much faster.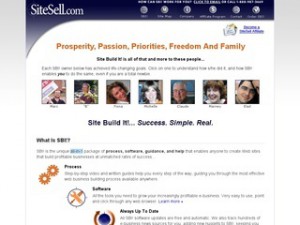 The next thing Site Build It teaches you is creating unique content for your site, and that is exactly what you need to do, if you want to succeed online.
You need to create unique content that is different from other websites.
You need to give your visitors a reason to come to your site and stay on it. So, this part of the Site Build It teaching is exactly what you need to know to build a successful online business.
Bringing targeted traffic to your website is as important as creating content because what is the use of a great content if no one can find your site. They teach you the right traffic techniques to apply to your site. SBI has an ACTION guide that you must follow:
SBI's ACTION GUIDE
Intro: The 10-DAY BIG Picture
DAY 1: Master the ALL-Important Basics
DAY 2: Develop Your Best Site Concept
DAY 3: Brainstorm More Profitable Page Topics
DAY 4: Investigate and Plan Monetization Options
DAY 5: Refine Your Site Concept and Register Your Domain Name
DAY 6: Build a Site That Gets the Click!
DAY 7: Build Free Traffic From a Variety of Sources
DAY 8: Develop Relationships
DAY 9: Know Your Visitors
DAY 10: Monetize — It's Time!
Preselling your visitors is very important to your site success. They will teach you how to write content in the right way to be able to turn your visitors into customers.
Your content must be well structured, you need to show all the benefits of your product or service and negative points as well if they are and avoid lying to your visitors.
Monetizing visitors is the final and ultimate goal of any business owner.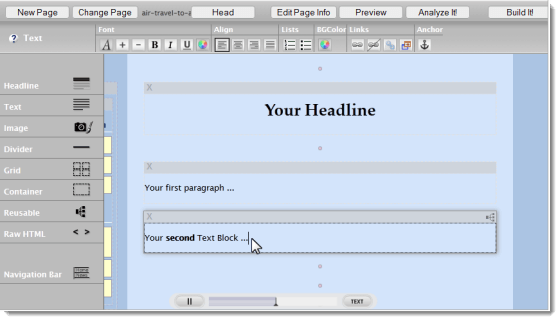 SBI provides you with all the tools that you may need for your business:
BRAINSTORM IT!
BlockBuilder 2
Site Designer
CONTENT 2.0
Email marketing integration with SBI!
SBI tips & techniques that will help you take your online business to the next level:
Quality content guidelines
Is your content original
5 Headline writing tips to make your headlines more effective
Understanding what a keyword is
Keyword analysis
Keywords and buying intentions
How to deliver exactly what your visitors want
Get found for your product search term
Best practices for building a site that humans and search engines love
Common mistakes to avoid as you build your business
Business Facebook Fundamentals
7 Quick ways to make Facebook useful for your business
Using your Facebook page to build traffic
Creating your site structure
Why guest blogging matters
Deep linking to improve SEO rankings
Reaching out to bloggers with the perfect blog
3 Tips to add power to every word you write online
and MORE…
What I like in SBI
So, Site Build It training is the strong point of the program. Their videos are of high quality and easy to understand.
Among positive points of the program is their 90-day money back guarantee which is very rare to come across nowadays. That means they are confident in the quality of their program, and the service they provide. You have 90 days to try their program to make a decision.
They don't make any false promises that you will be making millions of dollars once you join their program and instead they teach you to work hard, i.e. create unique content for your site and work on it consistently.
Another thing that I like in SBI is that sending your e-zine is included in your SBI subscription.
Sitesell package includes:
Hosting
Website builder
Email newsletter manager
Autoresponder (like aweber, mailchimp)
Keyword tool
Traffic statistics
Training
Support and forum
What I don't like in SBI
There are few points that I don't like in SBI and would like to share that info with you so you can make an informed purchase if you plan to join SBI.
So, no need to worry. SBI is legit and they WILL refund if you ask. You actually don't lose anything.
What I don't like most in Site Build It: their website builder is a little outdated compared to a WordPress platform.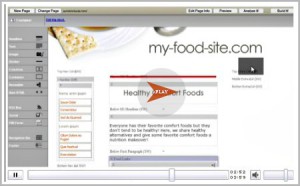 The builder is easy to understand, but any website built on that platform looks like an amateur website.
Compared to that, WordPress is really advanced platform used by most internet marketers and websites built on a WordPress look very professional.
SBI offers you a limited number of templates for your website. Anyway, SBI website builder works very well and it's very easy to set up your website.
No more plugins headache setup with SBI! This is a huge advantage over wordpress sites that you need to customize which becomes a headache for many people.
Note: SBI now allows you to build a website using wordpress platform too. So, it's no more an issue here. If you already have a website and want to take your business to the next level then you need to start with SBI for WP!
The advantage of a website built on a wordpress platform is that you can easily move your site anywhere and whenever you want. For example, my site is hosted at WA and if I want I can easily move it to any hosting company within seconds.
There is a forum at Site Build It where members can ask questions and get answers and that is very important for any program. At times members have to ask the same question many times before they get response but anyway, their members are active and can help you.
So, availability of the forum is an important part of that program.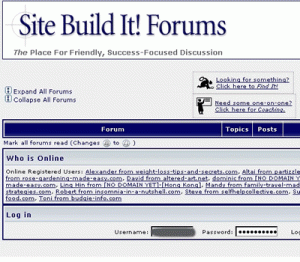 SBI Success Stories
SBI is not a fly-by-night company. It has been in online business since 2000 and has many documented success stories. On the website in the main menu you can see "Proof" option where you can read real success stories and get a better idea of what SBI is all about.
I personally spent about 2 hours reading their success stories and I really enjoyed it. Very informative, convincing, interesting and instructive. SBI success stories are really inspiring.
You will learn how exactly SBI members achieved their success online thanks to SBI. You will learn all the facts firsthand.
Not every company that teaches people how to make money online can show so many success stories. It proves that SBI is a reputable and legit company it's worth every dollar you'll spend in SBI.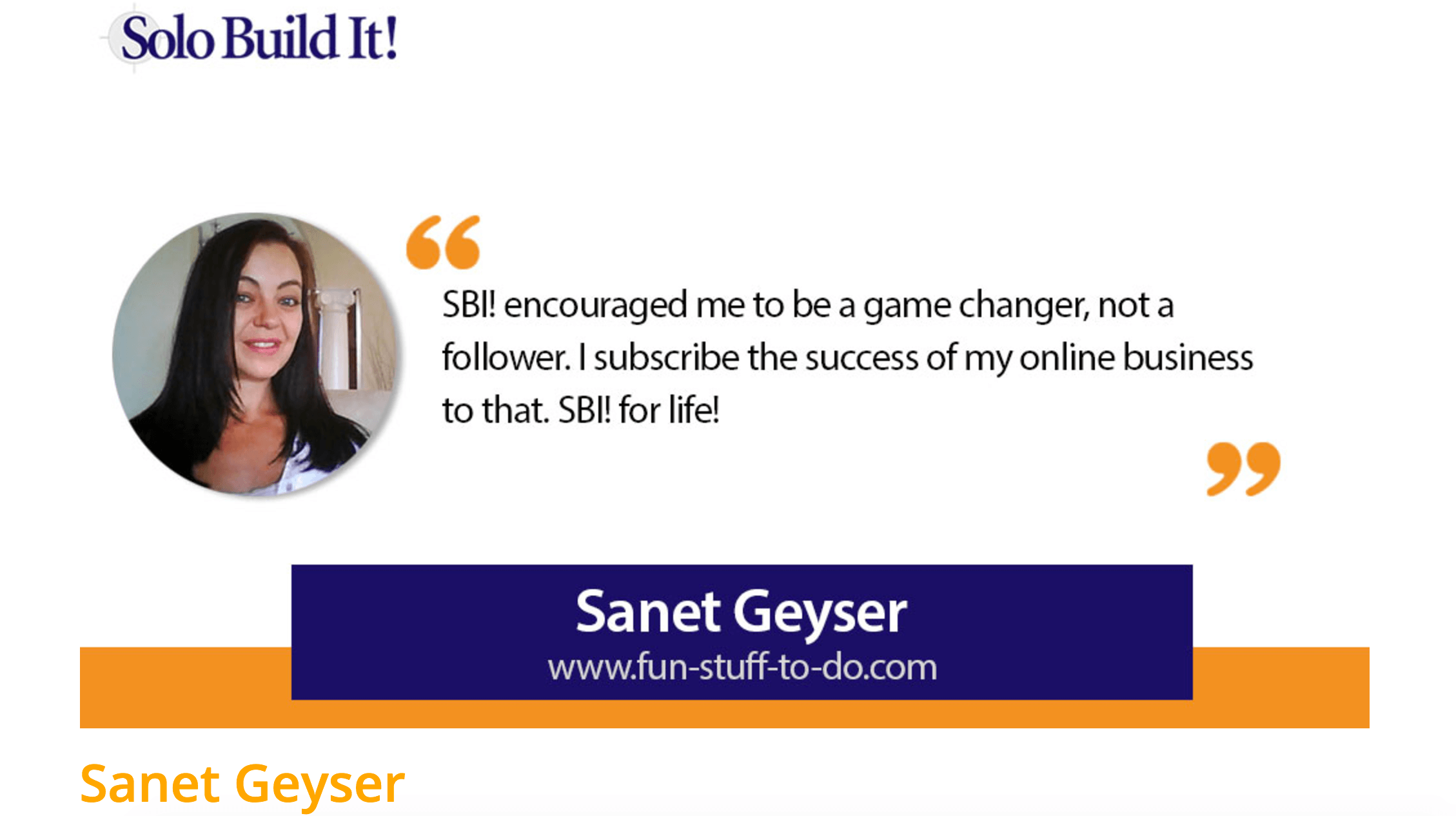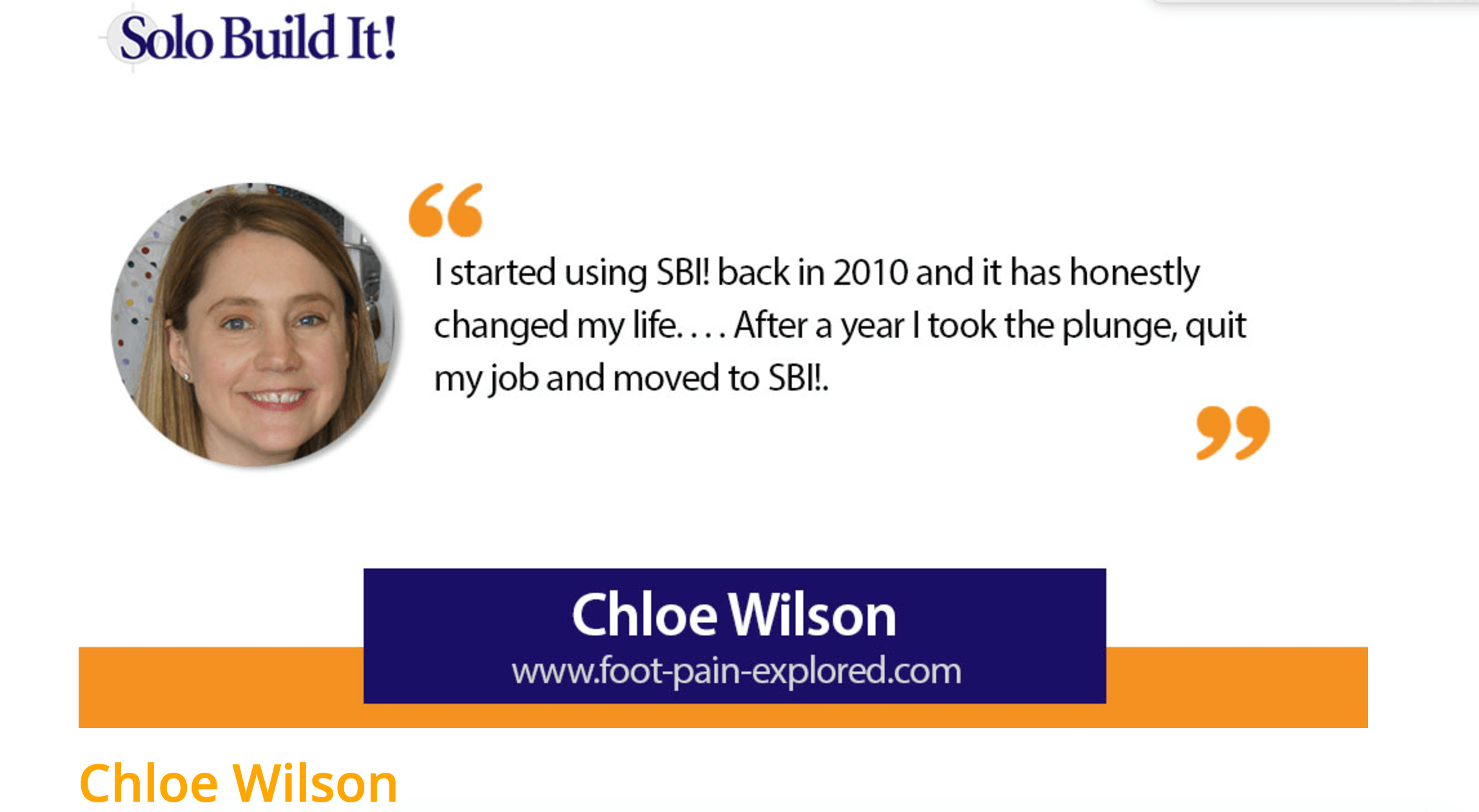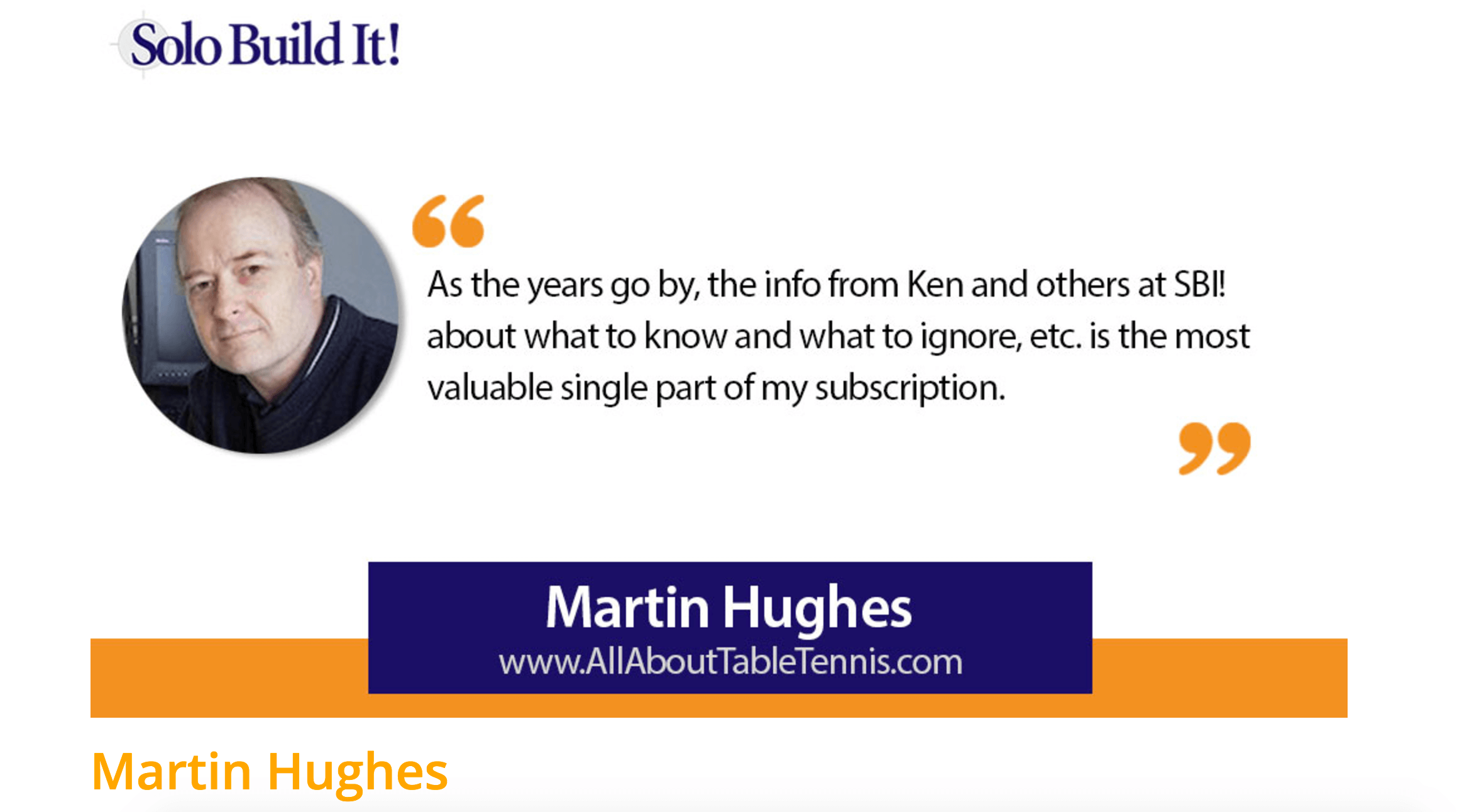 My final word on SBI
There are good and bad reviews about SBI on the internet and if you want to know which one to trust it can be a little difficult and the reason is because the program has both good and weak points.
Anyway, SBI is absolutely legit company with a proven track record!
If you do your search for Wealthy Affiliate you can hardly find any negative reviews because the program is really awesome. And I'm a premium member of Wealthy Affiliate and honestly recommend it.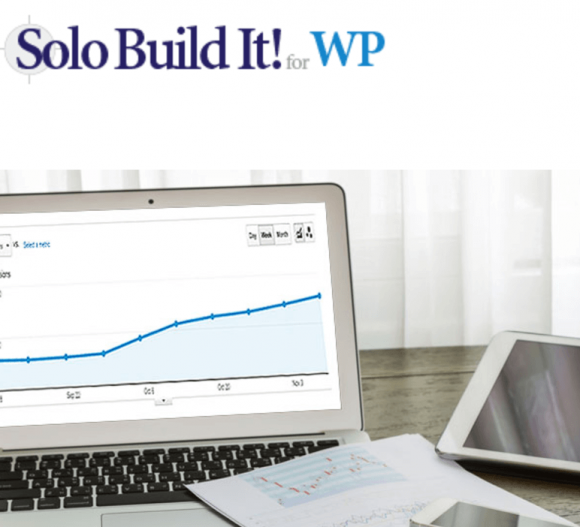 My final word about SBI is that it is a great, legit program and you can join it if you want to succeed online. If you already have a website and want to take your business to the next level then join SBI for WP.
About the Author: Adam
My name is Adam. I'm the founder of Your Income Advisor. My goal is to help others succeed online, by exposing scams and reviewing top rated products. I can help you start
your own business online