Product name: Millionaire Marketing Machine
Product owner: Don Le
Website: millionairemarketingmachine.net
Price: $500 -$20.000
Verdict: Not recommended
Millionaire Marketing Machine is just another program that claims to provide you with a completely automated home based business system.
Whenever I come across programs that claim to make you money on autopilot I know immediately that something is wrong because I've been involved in internet marketing since 2000 and I know that there is no such a thing as automated system when it comes to making money online.
Internet is part of our life and though it looks appealing like a magic it's not much different from real life. As you probably know there is no automated system that can make you money on autopilot in real life. Do you agree with me? Have you ever heard of such system? I don't think you really did.
Then how can you believe that such system does exist on the internet? That's exactly what people who stand behind programs like Millionaire Marketing Machine want you to believe so they can easily get you into their "amazing" program. Keep reading and I will explain in details whether it's worth your time and money.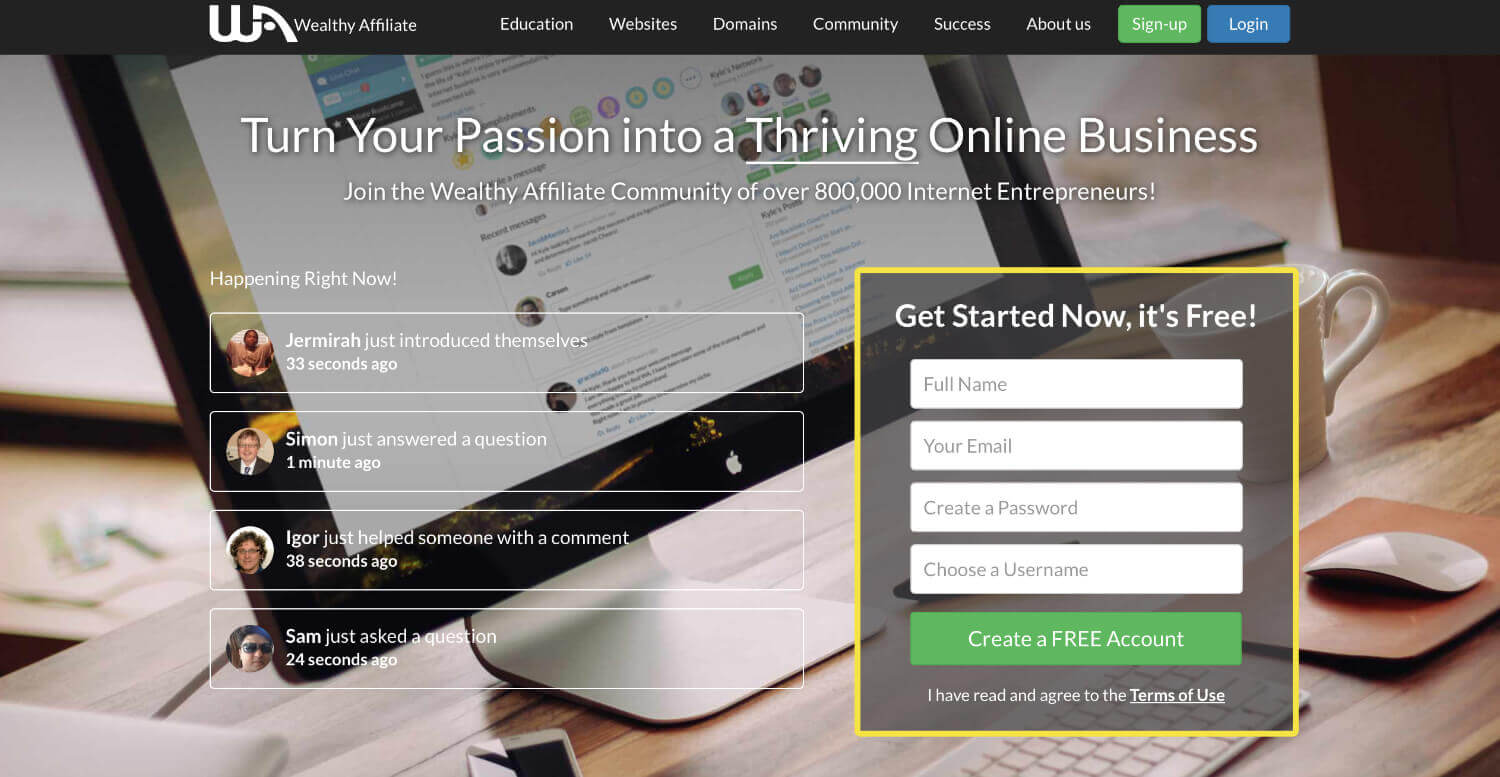 The main idea behind Millionaire Marketing Machine
Millionaire Marketing Machine is an MLM pyramid scheme, i.e. network marketing. I want you to know a few facts about MLM first.
Network marketing is not for everyone and they always have a complex payout scheme and your main task as a network marketer is to lure other people into joining the same program so you can make money off them.
There are always tons of complaints about MLM programs. I reviewed some MLMs and they all have same issues. Almost all MLMs have a bad reputation on the web.
Pros of Millionaire Marketing Machine
Theoretically you probably can make some money
Cons of Millionaire Marketing Machine
False promises
MLMs have a bad reputation
Complaints about MLMs
Many upsells
Overpriced products
No free trial
Inside the program
1. First off when I tried to enter their site I had an issue because in order to gain access to their amazing system they asked me to enter the member's referral iD name who sent me to their site.
This is how MLM pyramid scheme works. Do you like such approach? I think you don't because you can't even try their program before you pay. I personally wouldn't join such program because this type of approach really annoys me.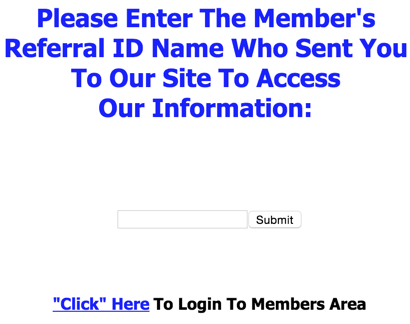 2. Their entire system is based on selling you high ticket items and then you need to sell these products to other people so you can make a commission. But the problem is that their packages are very expensive and in order to start promoting them you need to buy them to get resell rights.
In fact, you don't need to buy a product in order to promote it. It's a wrong approach in my opinion. There are thousands of products online and you can promote them without paying anyone and it's called affiliate marketing. MLM system is different.
Even if you can afford to buy their overpriced products you then need to find someone who can afford it too or you don't earn a commission.
3. Once you get access to their system you will have 6 options, i.e. 6 packages:
Bronze – $500, Silver – $2,000, Gold – $3,500, Platinum – $6,500, Diamond – $12,000, Elite -$20,000.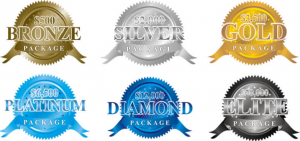 In order to make money with Bronze package you need to buy it first and then you can earn a commission.
The worst part of their "amazing" system like with all other MLMs is that if your referral buys bronze package too then you will earn $500 commission.
If your referral buys another package, let's say silver package you won't earn any commission. Sounds great? Right?
This is how most MLM schemes work. Just imagine that you invite someone, he makes a purchase and you don't earn anything.
I think it's wrong and looks ridiculous. Besides that, are you really willing to pay that much money and there is no guarantee that you will make any money at all?
That's why they always encourage people to buy Elite package ($20,000) to be able to earn a commission from any purchase, on all levels.
But are you willing to pay $20,000? I think the system is very deceptive and the reason for that is because people behind it mainly focus on making money off you instead of helping you.
4. Another problem with Millionaire Marketing Machine is that they don't provide any real training on internet marketing so you can learn internet and affiliate marketing and build your own online business. They only teach you how to recruit other people into their system.
Their training material is not impressive at all. Bronze packages includes 9 videos about hashtags, introduction, the basics, how to create hashtags, tracking hashtags, some videos about driving traffic from Twitter and Facebook using hashtags.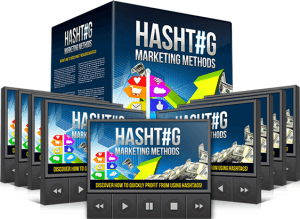 This part of the training is ok but internet marketing is not about using hashtags alone.
You need a fundamental knowledge such as, understanding how internet marketing works, how to build a website, how to choose a niche based on your interest, how to create content for your website and get it ranked on search engines, how to build relationships with your audience and finally how to monetize your site.
You won't find this type of info inside Millionaire Marketing Machine.
There is another training called Secrets to Enrolling where you will learn how to recruit people into their program. They promise that this course will teach you the secrets to making thousands of $ online.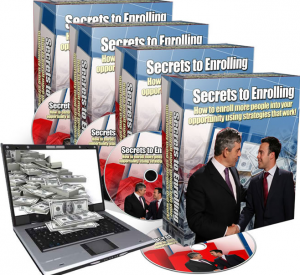 This is just another empty promise. Another training called Secrets To Direct Mail Success is not impressive either. One more training module called Home Business Success Basics where you will learn the basics of how to build an online business from scratch.
Note that all their training materials are not impressive and if you want to learn internet marketing you will need more reputable programs such as Chris Farrell, Bring the Fresh, Affilorama or Wealthy Affiliate. In my opinion, Wealthy Affiliate is the best program I've been part of since 2013.
5. Another problem with Millionaire Marketing Machine is that once you get your website you need to advertise it in order to drive traffic to it because without traffic you can't make any money.
You don't have original content on your site and that means you can't get your site ranked on Google or Yahoo to drive free traffic. What does it mean?
You must spend money on advertising. i.e. buy advertising through Millionaire Marketing Machine. As you can see, you are going to spend more and more money with this program without knowing exactly when you start making money.
6. As I told you above, the main idea of making money with Millionaire Marketing Machine means you have to buy their high ticket packages and then resell them to other people. Do you think it's easy to sell $500 package on the internet not to mention $3,500 and over packages?
Believe me, it's extremely difficult. Just as an example, I'm promoting a program on my site that costs $47 and I can make 2,3 sales from every 200 visits to my site.
Most people don't trust sites and it's extremely difficult to convince someone to pay even $20 not to mention a few thousands of dollars.
That's why if you think you can buy a high ticket item and then sell it easily and make money you're wrong. That's the main reason why most people who join MLM programs leave them completely disappointed.
7. As I told you above, there are tons of complaints about MLM programs: Empower Network, Done for you Profit System, Inner Circle Riches, Wake up Now, Crazy Cash Club, MOBE etc. If you read my reviews you will realize that all MLMs have major issues and that's why I never recommend MLM program to anyone. But it's up to you and you are free to try it if you want.
Final word on Millionaire Marketing Machine
With all these facts in mind I really don't recommend Millionaire Marketing Machine though I don't think it's a scam. I don't like this type of programs. You can't even try it before you pay which makes things even worse.
But not everything is so bad and there is a program I've tried myself and I'm happy with it. The program has taught me how to make money online and I'm making money now with my site.
I've been a premium member of it since 2013. The best part of it is that you can try it for free before making a decision. I'm sure once you know all benefits it has to offer you will join it right away.
About the Author: Adam
My name is Adam. I'm the founder of Your Income Advisor. My goal is to help others succeed online, by exposing scams and reviewing top rated products. I can help you start
your own business online