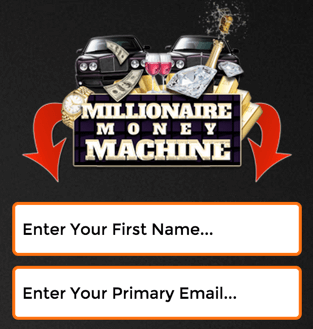 Product name: Millionaire Money Machine
Product Owner: Trevor Haynes
Website: millionairemoneymachine.co
Price: $250+
Verdict: Not recommended
Millionaire Money Machine is one out of many other programs that claim to show how to make money on autopilot with little effort on your part and make as much as you want and whenever you want. If you have a sense of humor you you're going to like what you will see on Trevor's website.
Your first step to success in order to become one of the chosen is watch the introductory video in which he says that you're very lucky to find this very site because it's going to change your life. And he asks you to keep what you are going to learn strictly confidential. Doesn't it look ridiculous? I think it's laughable.
Long story short, Trevor promises that his amazing software will allow you to make an incredible amount of money with minimum effort from your side. In my review of Millionaire Money Machine I'm going to explain if this software is worth your time and money and reveal some facts.
The main idea behind Millionaire Money Machine
There is no any secret behind this product. It's just another binary options trading software not different from many other similar programs out there.
I reviewed many of them and I can tell you with full confidence that though binary programs are not actually scams, I however honestly recommend you to stay away form this type of opportunity, especially from Millionaire Money Machine and I'm going to explain why.


Pros of Millionaire Money Machine
You can make some money (Maybe)
Cons of Millionaire Money Machine
Outrageous lie
Exaggerated earnings
No real support
No money back guarantee
A highly risky venture
Inside the program
1. First off I would like you to know that I always try to do my best to stay honest when writing reviews and the best proof of my being honest with you is that in most of my reviews I don't have affiliate links which means that I'm not trying to make money from every product I review.
I promote a few products that I know exactly that they are legit and if you visit my product page you will notice that I have a small quantity of positive reviews compared to tons of negative reviews.
I want to make money too but I never promote bad products because I know that behind every promotion there is a human and his money.
2. The reason I'm writing this review is because many people are losing thousands of dollars every day using binary options trading softwares and the only reason it's happening is because they believe guys like Trevor who promises to give access to a software that will allow to make tons of money on autopilot without spending even a penni.
Of course, he is lying and there is no software in the world that can guarantee you profit. My brother was involved in Forex currency trading and ended up losing over $10,000. I heard of stories of people losing over $20,000.
That's why I'm writing this review to let you know of these facts before you take your final decision. I personally don't recommend it because it's a risky venture. You can make $500 today and lose $2000 the next day. It's like a gambling.
3. Almost all binary programs claim that you don't need to spend money to make money. This is not true. In order to start making money you need to fund your account first which requires $250 at least in most cases and there is no money back guarantee. But it's true that you can join for free.
4. As I told above, trading binary options has become very popular over the past few years. It's because they promise people easy money while in reality there is no such thing as easy money. I've done some research on the internet and here is what I've got.
I highly recommend you to read this material because forbes.com is a highly reputable site and Gordon Pape says it clearly that binary options trading is nothing more than gambling. If people want to gamble that's their choice and this is exactly what we see happening with binary trading programs.
But it has nothing to do with investing money into a business. He calls binary options crapshoot ( a risky or uncertain matter) and I totally agree with him.
5.If you come across a positive review about any binary options trading program on the internet it's because it's being promoted through affiliate link and the reviewer wants to make money off you. As you can see, I have no affiliate link to this software and I don't want to make money off you trying to sell you another dream.
6. If you are willing to learn how to make money through currency trading there are plenty of free and legit resources on the internet. But keep in mind that like with any other business opportunity out there there is no such thing as making money on autopilot with minimum effort.
You need to get educated first and then work hard because your success depends on your knowledge and experience.
7. As for binary options trading softwares people normally make money at long term deals which requires serious investments compared to short term deals.
But the problem with long term deals is that you can lose all your money (a considerable amount of money) in no time due to a single mistake, wrong prediction which happens very often in this type of business because market is unpredictable.
That's why it's not as easy as you might be thinking thanks to Trevor's deceptive introductory video. Especially it really annoys when he shows his account with 3 millions of profit. I tend to think it's fake.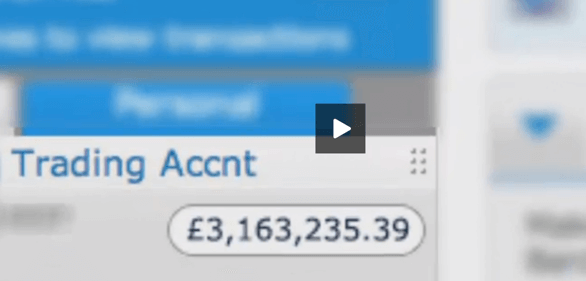 Final word on Millionaire Money Machine
Also, I want you to know that trading binary options is not the only opportunity out there to make money online. There are plenty of other ways that involve minimum risk and requires little investment.
I'm part of the program called Wealthy Affiliate – # 1 online business community that provides quality training, tools and supreme support to help you start making money online.
I'm paying $30 per month for my membership and I'm very happy with the program, just like other over 300.000 members. And the best part of this program is that you can try it for free within 7–10 days.
I think if you are serious about making money on the internet and want to be safe from programs like Millionaire Money Machine, this is a good chance to try it out. Let me know if you have any questions and I will be happy to help you out.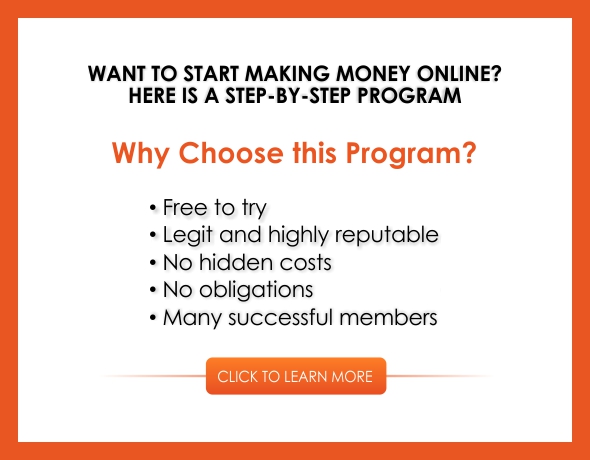 About the Author: Adam
My name is Adam. I'm the founder of Your Income Advisor. My goal is to help others succeed online, by exposing scams and reviewing top rated products. I can help you start
your own business online