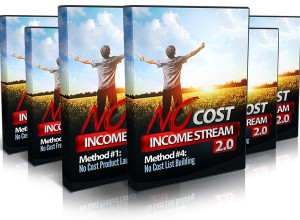 Product name: No Cost Income Stream
Product owner: Jeff Wellman, Paul Counts, Eric Holmlund
Website: nocostincomestream.com
Price: $37 + upsells $97
Verdict: Recommended? Yes and No
No Cost Income Stream is a new program that teaches you how to make money online and compared to many other programs out there it's really different. Most programs that I know online try to sell you their product and promise that making money online is as easy as simple clicks of your mouse.
No cost income stream is a bit different and from the start they explain that starting making money online doesn't require huge investments, it requires time and effort and in that sense it's true. I totally agree that the advantage of internet business over any other business in real world is that you don't actually need to spend a lot of money in order to make money.
What you need is the right training, the right tools and supreme support. The price of their main product is affordable to an average internet user but when it comes to support, i.e. private coaching it's a bit expensive.
The overall quality of this program is good though there are other programs out there that are better in quality, i.e. training, tools and support. But let's take a closer look at No Cost Income Stream so you can make the right decision.
The main idea behind No Cost Income Stream
Though they claim that you don't need to spend any money to start making money it's actually not 100% accurate info simply because you need to buy their product that will cost you $37. But the price is affordable and there is no way to complain much.
Though inside members area you will face a few upsells too. Anyway, they are honest and most of the tools and methods they are going to show you are really free. So, they keep their promise and you can start making money online with their program.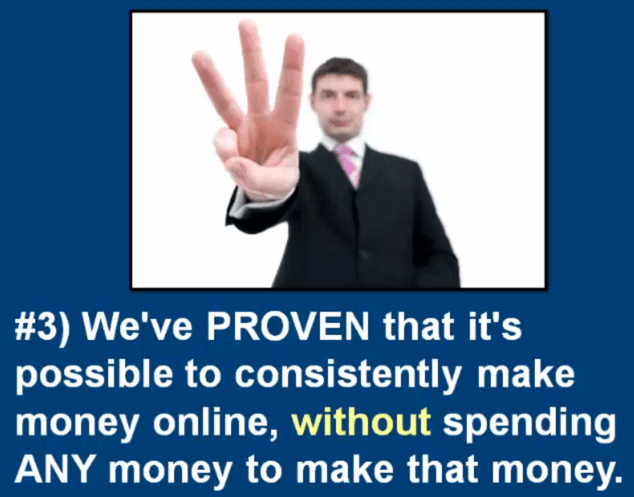 Pros of No Cost Income Stream
The training is good
Money back guarantee
Cons of No Cost Income Stream
A few upsells
No active community
No free trial
Support will cost you money

Inside the program
1. No Cost Income Stream is a good training course with main focus on beginners and provides a high quality information on how to start making money on the internet. All things are explained really well and the training course consists of high quality videos.
They give real recommendations and practical instructions and these guys are doing a great job compared to many other programs that teach people impractical things that don't work most of the time.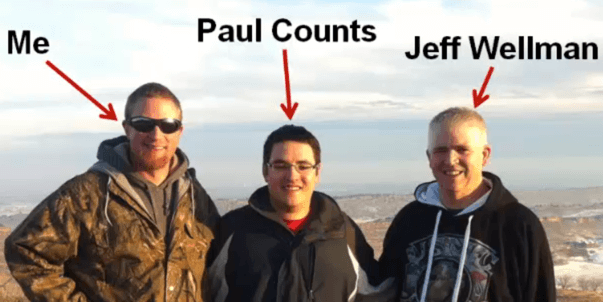 2. Normally, I like complete products which when you buy them you don't need to buy any other products, so you get access to the whole program. Unfortunately, No Cost Income Stream is a bit different and there are two upsells (optional) waiting for you inside members area that will cost you another $97 each.
Also you can get resell rights to this product and promote it as your own product. There is also another upsell inside, i.e. access to private coaching for $4,95 for the first month and then $97 per month. This is not cheap compared to what I'm going to reveal at the end of my review.
3. There is also a bonus part in the program which is not much impressive to be honest. Some recommendations are good and some are impractical and not so effective.
4. Basically, the program teaches you affiliate marketing, i.e. how to make money online without having your own product. They teach you SEO, i.e. search engine optimization in order to be able to rank your site in Google search results and drive traffic.
You will also learn how to choose a niche for your website, email marketing, driving traffic from social network sites, article directories, driving traffic through comments on other sites etc.
5. I have two concerns regarding some of their strategies, such as article directories and getting backlinks to your site. Writing articles for article directories with the purpose of improving your site rankings doesn't work anymore or is not as effective as it used to be in the past.
Overdoing it can even hurt your site rankings in search engines. As for getting a lot of backlinks to your site this technique is also not as effective as it used to be and it can even destroy your website authority if Google feels that your attempts are not natural.
I mean getting links back to your site is something that will come over time when you have enough quality content on your site and other quality sites will start linking to your site naturally.
It requires time and effort and you can't do it in a month or two and Google knows very well that site authority is what can be built over time. Trying to game search engines won't help and even can destroy your entire business and website. That's why, this part of No Income Stream Training is a bit dated.
6. No Cost Income Stream consists of 89 videos that will teach you different strategies to make money online.
No Cost Product Launch ( You will learn how to create your own digital product)
No Cost Freelancing –Basics of Freelancing ( You will learn how to make money through freelancing jobs)
No Cost Video Marketing –Overview ( You will learn how to promote products using video marketing)
No Cost List Building: Overview ( You will learn how to build your own list of subscribers)
No Cost Affiliate Marketing: Overview ( You will learn how to find affiliate products and promote them)
No Cost Traffic Strategies ( You will learn different traffic strategies)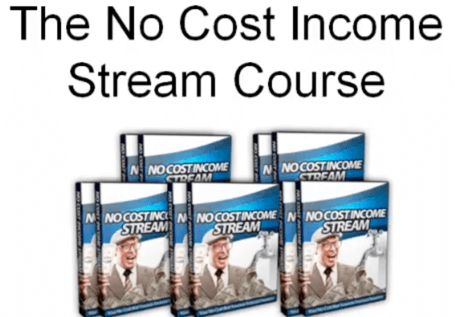 Final word on No Cost Income Stream
No Cost Income Stream is a good and legit product and anyone can try it if they are interested in making money online. The training is pretty solid and provides a lot of useful info and free stuff. But though the overall quality is good it has some flaws that I've mentioned above. Some strategies are dated, there are a few upsells and the support will cost you money and it's not cheap. You can get it here.
I can honestly recommend you a program that is much better and more reputable on the internet and there are tons of positive reviews about this program. The program I'm talking about is Wealthy Affiliate.
They provide very good training, all necessary tools, two free websites, hosting, live chat and supreme 24/7 support. I've been a premium member of this program for almost 2 years now and can vouch for the quality and legitimacy of this program.
The good news is that you can try it for within 7–10 days and ask as many questions as you like before you upgrade to a premium account. Their training, support and the overall quality has been proven through years. First month of membership will cost you $19 and then $47 per month.
If you choose a yearly one time payment it will cost you $29 per month, like I did. I think it's a much better alternative to No Cost Income Stream because their support, i.e. private coaching alone will cost you $97 per month which is much cheaper compared to my recommended program.
And keep in mind that my recommended program includes everything: training, tools, websites, hosting, keyword research tool, live chat, active forum, 24/7 support.
Anyway, if you still have any questions feel free to contact me and I will be happy to help you out.
About the Author: Adam
My name is Adam. I'm the founder of Your Income Advisor. My goal is to help others succeed online, by exposing scams and reviewing top rated products. I can help you start
your own business online