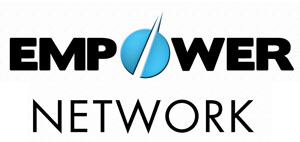 Product name: Empower Network
Website: www.empowernetwork.com
Owners: David Wood & David Sharpe
Price $25/month
Upsells: $19/$100/$500/month etc.
Overall rank: 10 out of 100
Verdict: Scam
There are a lot of scams on the internet such as Empower Network and it's really hard to figure out which programs are scams, and which ones are genuine. Thousands of people lose their money online every day; some lose hundreds and some thousands of dollars.
The internet community should be very active in exposing scams to save people from them. We all have to be active: write articles, participate in forums and blogs. If we are active then we can help many people save their hard earned money and point them in the right direction and show them legit way of making money.
Empower Network is a classic multi-level marketing company that has been around since 2012. For 3 years hundreds of people if not thousands fell victim to this hottest scam of the internet and a lot of people are still getting scammed every day.
So what is the problem with Empower Network? Why MLM marketing is bad? Maybe it's not? Let's take a closer look at this "amazing" opportunity.
But for now I can only say that Empower Network is a scam and it's definitely not recommended. It's not only my opinion, it's the opinion of many successful and honest internet marketers and those people that fell victims to this scam.

How does Empower Network work?
How does Empower Network work? You can make money by referring other people to EN. The amount of money you can make depends on how active you and the people you refer to EN are. But you wouldn't make thousands of dollars as you probably heard from the advertisers of this program.
Of course, they want to catch your attention and use all possible means, BUT you must be wise and don't buy into this hype.
What I know from my experience is that shiny objects like Empower Network always promise you overnight wealth, they show you their successful members that are very few out of thousands of those that fell victims and by doing so they can convince people like you that with Empower Network you will be successful  and it will change your life.
In fact, it won't change anything to good. Your main task as a member of Empower Network is pushing EN products to others, that's it. You are not going to learn anything about affiliate marketing or how to build your very own online business.
Pros of Empower Network
Theoretically you can be rich with this opportunity
Cons of Empower Network
A classic MLM scheme
Most MLMs don't get any profit
No real training on how to start an online business
Training videos will cost you $1000
Many unhappy members and complaints
You don't own even a website
False promises
Unrealistic claims
You need to buy many different products within the program
$140 per month is the minimum you need to invest to "become rich"
You can't contact the owners of Empower Network
You can't try the program before you pay
No real support from Empower Network team
My Recommended Program


Empower Network is a classic pyramid scheme
Empower Network is an MLM (multi-level marketing), a pyramid scheme. The advertisers of this system claim that everyone can make money with little or no effort and it is the best and awesome "get rich quick" opportunity in the world working for you on autopilot.
When joining Empower Network you need to pay $25, and then you will be gradually getting into the hype in order to upgrade your membership, because the higher your membership is the more commissions you are "falsely promised" to earn.
But one thing you MUST remember. Most of the commissions go to your upline, i.e. people who referred you to EN. I hope you understand now that people you refer to EN have to buy products from this company. If not, you can hardly make any money.
You always depend on people you refer to EN. If we look into this pyramid scheme opportunity we can understand how the system works. In my opinion, it is a multi-level marketing that has nothing to do with a real business at all.
Someone asks you to join a circle in which each member has to buy expensive products so all members can earn a commission from each other, i.e. I pay you, you pay me etc. and we all are "rich". This is how the system works. Is this not begging?
The only difference is that you are not standing in the street asking for alms, but you are doing it on the internet i front of the computer. This is a modern type of begging with a laptop in your hands.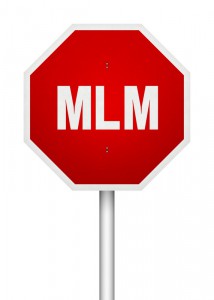 Why Empower Network is unethical?
Another bad thing that makes this program unlawful or unethical is that the people at the top make a lot of money while other members earn little or not even a penny. Why? Because it is the people at the top that have launched the program and the first members of Empower Network who are making money.
But the worst part is that the creators of this program take your money and they do not give you any real PRODUCT in return.
Actually, there is no product or a service within Empower Network because you sell nothing. You sell the system. Empower Network promises that if you pay them 25$ a month and you promise to work hard and convince others to pay $25 to EN then you will be making money.
Does it look as a serious business model? The problem is that there is training, no learning how to make money, you just sell the system itself and by doing so you can make money.
Spamming folks is the only way to make a few dollars with Empower Network
Empower Network doesn't offer you any product or a service, and that's the main reason that you can't create a website and unique content for your website. If you don't have any real product or unique content then what are you going to offer people on your website?
The only thing you are left with, is to aggressively promote EN by spamming here and there, on Facebook, Twitter, Google +, Pinterest and YouTube.
But you will be doing it until your account is blocked because internet community doesn't like spamming and nobody likes it. So, being an affiliate of this type of "amazing" product, you don't have any chance to succeed simply because there hundreds of people like you doing the same thing on social network sites.
The best you can do is to get someone to click on your link in the hope that they will join Empower Network, buy the product and you make money.
Things will get even worse when you realize that people before joining Empower Network read reviews on the internet about this program and the truth is that most of the reviews clearly show that EN is a scam which means that your chances to convince someone to join Empower Network are very low.
And there are so many complaints about EN that you simply have to struggle for each penny you are promised to make with Empower Network.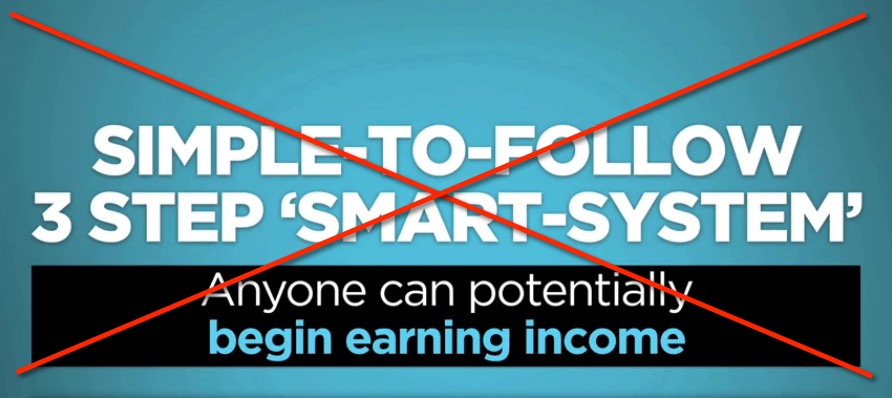 What does Empower Network include:
Blog Beast – You will get a simple website that you don't even own because it's tied to the main website of Empower Network. The packages also includes some decent training and back office tools. This is actually the first level, your first step to your online empire 🙂
e-wallet – $19.99 per month – You need to pay this membership price in order to have the opportunity to get paid by Empower Network in case you can make a commission. The reason is because it's the only way you can get paid through this payment system and it's because most payment processing companies consider Empower Network as illegal or as a company that is involved in a risky business.
Inner Circle – $100 per month – By becoming a member to this program you can promote this program and earn a commission. This program is a collection of audio files, info about members of Empower Network.
Costa Rica Mastermind Intensive – $500 – A collection of videos that will teach you how to build a "business" in order to reach a wider audience for promoting Empower Network. Nothing special at all.
The $15K Formula – $995 – This is another program that teaches you how to successfully spread the Empower Network message by spamming social networks. Nothing special keeping in mind that you can get banned from social networks very fast.
The Masters Retreat – $3500 – This package includes 41 videos that are not going to teach you anything special. Don't expect any step-by-step tutorials. It is just a motivational stuff. In my opinion, it's just a waste of money.
The main problem with all these programs (packages) is that in order to get a commission from let's say package A you need to buy it first. If someone from your downline buys package A and you are not a member of this program you will not get a commission.
The training is NOT free
Another weak side of the program you should know before you join is that the training within Empower Network on how to promote the "product," is not FREE. The training is useless because it doesn't contain any serious tactics you can really use.
Because when it comes to practical strategies there are two types of them: Free and Paid.
Free methods include SEO for which your chances are not high because SEO takes time, a few months at least. Paid advertising lick Facebook ads, PPC, CPV, solo ads will cost you a lot of money with no guarantee that you will make any money at all.
One thing you should remember – your success will always depend on other affiliates like you, i.e. your downline. If they are not active you will not make any money. If you have a dream of building a serious business online that will work for years then Empower Network is definitely not for you.
Complaints about Empower Network
I think it's one of those programs that have tons of complaints on the internet and there is an alert for this business on BBB.org website. This is a big read flag.
Complaints are so many that if I had posted them all here my page would have been a mile long.
This fact alone is enough to understand that Empower Network is not what you might be expecting from it and you definitely won't be rich with this opportunity.
There are a lot of complaints about this company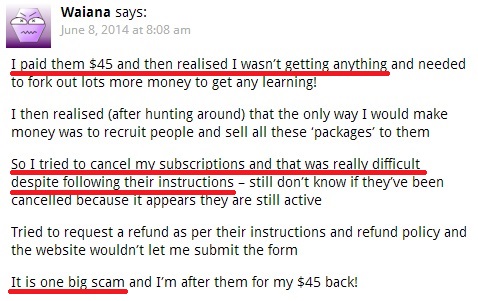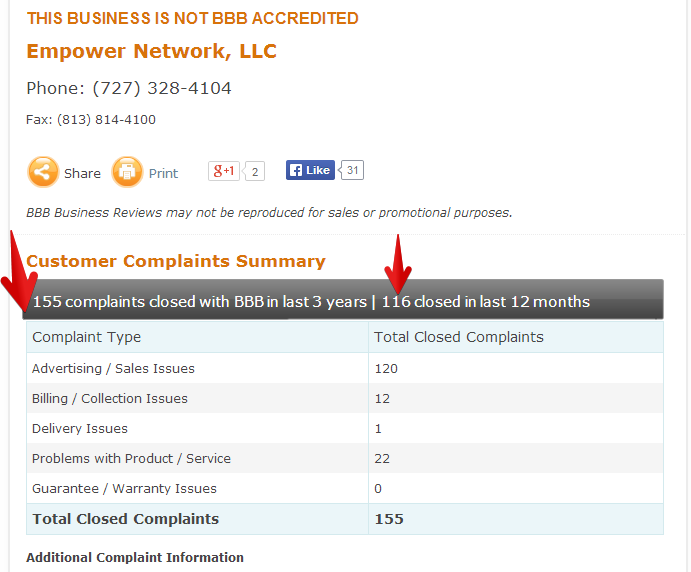 No Real Support
Empower Network doesn't provide any kind of support. So, if you have any question and want to ask someone to get help you will never get any support. There is no active community to get support from.
You will never be able to contact the owners of Empower Network as well. I suppose that kind of attitude, support and relationship is the first red flag for anyone, who has any sound thinking.
But sometimes you can get a good support from the affiliate who referred you to the system which is good because they are interested to help you succeed. While it's good, anyway you need to spend money in order to succeed.
Also, there is an option to pay $100 for the support which is not actually a support. It includes some videos, i.e. tutorials that will explain to you certain things. First off, $100 per month for support is too expensive, and secondly it doesn't include personal support.
I'm a member of Wealthy Affiliate and pay $29 per month and this price includes EVERYTHING, including personal support and live chat.
Are you ready to spend a lot of money before you can even earn a few dollars?
Empower Network takes your money without any real product in return. So, be aware that to succeed in this "business" you have to invest at least $140. To top it off, you need to pay $20 each month just to have a chance to get paid.
If you want to earn high commissions you need to invest a lot of money and spend a lot of for advertising. If you don't have money to spend then this program is definitely not for you. BTW, you have to send up to $5000 for all products within Empower Network designed to help you succeed online.
Empower Network and SEO
You will get a website from Empower Network that you won't even own. It's no yours. If you create some content of yours about Empower Network it will not be your content. Whatever you create on that website will belong to Empower Network which is really bad.
In fact, you can't even have your own website being a member of this program. Another problem is that in order to promote EN through search engines you need to create some original unique content and get it ranked in search engines. It takes time and effort and that's why most people quit very fast.
The only way you have is paid advertising which is not a good fit for everyone. All this finally means that you are going to work for them and not for yourself. If you decide to move your website to another hosting you can't. It's not your website.
Expect more spending
If you don't upgrade your membership payment which is going to exceed hundreds or even thousands of dollars you can't get any good commission from your downline.
And even in this case there is no guarantee that you will earn any good amount of money. Do not let these scammers scam you. Don't trust people that tell you false stories or show you 6-figure checks.
There is an Alert for Empower Network Business 

How much will Empower Network training videos cost you?
Another important aspect, a MUST to keep in mind is that by paying $1000 to Empower Network you can get access to their training videos on how to promote their "awesome" product on YouTube and Facebook. But this is a big NO-NO!
Do you know that Empower Network was completely banned from YouTube and Facebook? People that are sitting at the top of this "amazing" project are really the strangest I've ever seen.
It is unethical and bad because they lost all sense of shame by charging $1000 for their training videos!! Videos that teach you nothing, except how to become another scammer or spammer. Really unethical approach!
Click on the link below that says Empower Network Scam and you will find that there is an alert for Empower Network. This is another read flag and serious reason to stay away from this program.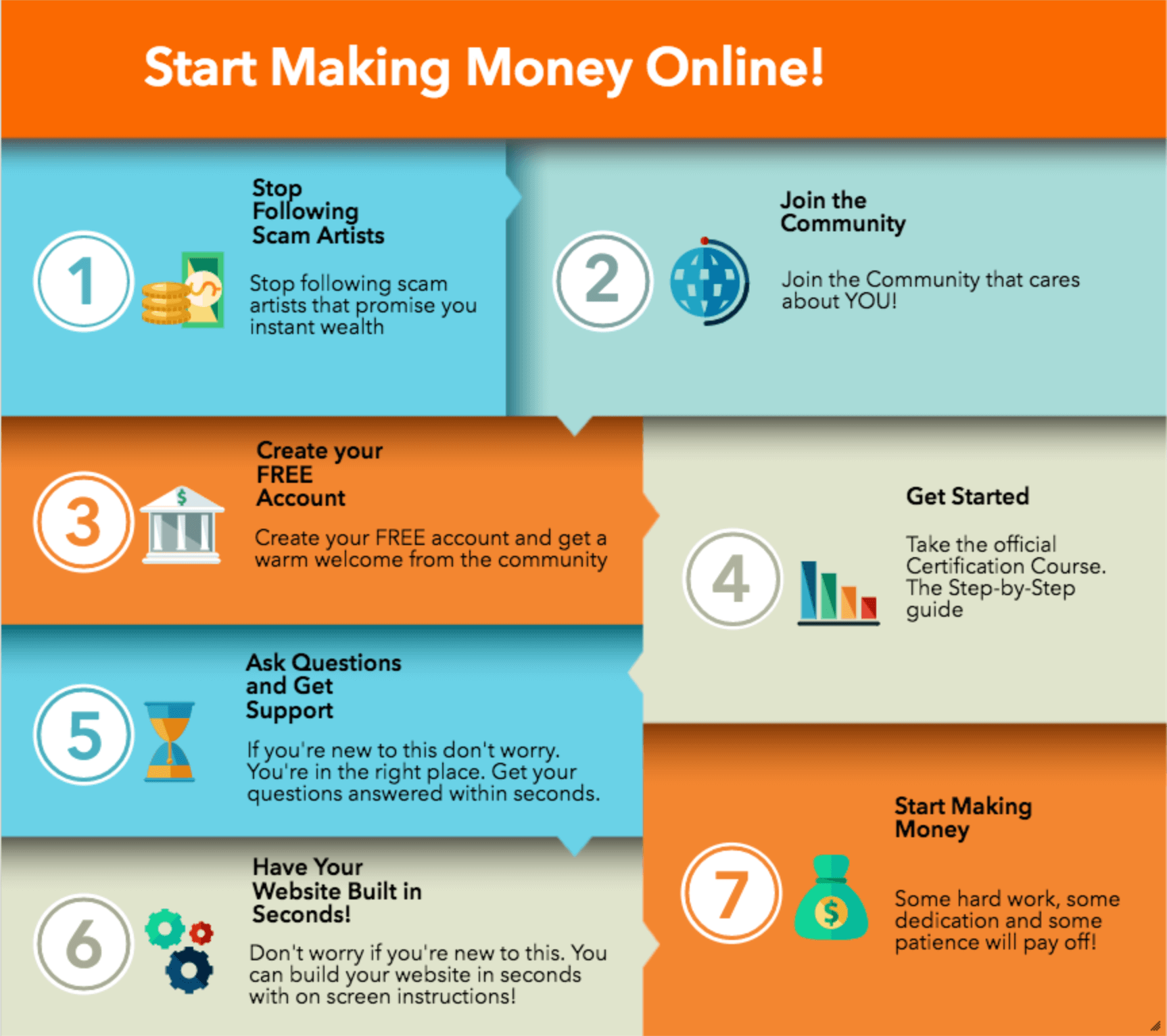 Let's summarize all we know about Empower Network
1. From all this we come to a conclusion that Empower Network is not for everyone. The program is designed specifically for those that have enough money to spend on other products (hidden costs) up to $5000 and are willing to work hard to aggressively promote the program to other people.
2. There are many unhappy members that lost thousands of dollars
3. Empower Network fails to deliver on the promises
4. You can't get timely support
5. You can't try the program before you pay for the program
6. There much better alternative programs such as Chris Farrell, Bring the Fresh, Wealthy Affiliate etc., whose fixed prices include everything and they are WAY cheaper and WAY more effective.
7. Empower Network is a classic MLM company and most MLMs have a bad reputation and are well known for scamming people out of their money.
Finally, the reason I'm writing about Empower Network is not to convince you that the owners of this program are bad guys. It is up to you to join EN or not. If you do not trust me, it is ok, I understand because you do not know me personally.
But if you doubt my review you can read many other reviews by typing Empower Network review in Google search box and read many other reviews. Maybe Empower Network is exactly what you are looking for… maybe you can be successful with this system. To be honest, I don't think so.
You can try it if you want. But one thing I can tell you exactly and honestly: if you are reading this review that means you want to have your own business online and you want to make money. That is the reason you are reading this review now.
I believe you don't want to waste your money. If you want to make money online instead of making rich someone else then read my review of the Wealthy Affiliate below. This is my # 1 program to work at home.
Remember, only through learning some necessary skills and working hard you can start making serious money and this is exactly what Empower Network will not teach you!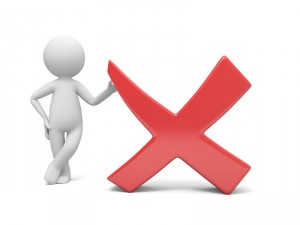 About the Author: Adam
My name is Adam. I'm the founder of Your Income Advisor. My goal is to help others succeed online, by exposing scams and reviewing top rated products. I can help you start
your own business online