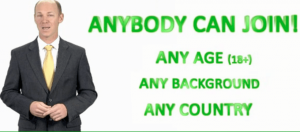 Product name: Click 4 surveys
Product owner: unknown
Website: click4surveys.com
Price: $34 (activation fee) + many upsells
Verdict: Not recommended
There is a lot of noise going around on the web about online survey opportunities and both honest and dishonest people are involved in this business. There are free directories where you can find info about legit survey companies and you actually don't need to pay someone to get this information.
It's true that you can make money by taking online surveys but still a lot of folks fall victims to scam sites that are trying to make money off them. I have no problems with legit survey sites. My main issue is with sites that are promoting online survey opportunity and mislead honest people.
They make unrealistic promises and claim that you can become rich overnight taking simple surveys. This is of course not true and it's simply impossible to make a full time income through this opportunity.
But you can make some extra cash if you are willing to put in the work. Let's take a closer look at this opportunity so you can make an informed decision and decide whether Click 4 Surveys is for you or not.
The main idea behind Click 4 Surveys
The main idea behind Click 4 Surveys is pretty simple. Daniel Cooper tells you his story about how terrible his life was due to huge debts and then he found this opportunity and started making thousands of $ and paid all his debts.
He now suggests that you too can change your life and become financially independent and live the lifestyle you want. Just pay $34 activation fee and get access to Daniel's system, take simple surveys and then grab the money. Sounds great! Right? Keep reading and I will explain the whole thing about online surveys.
Pros of Click 4 Surveys
Online surveys is legit method of making money
Cons of Click 4 Surveys
Activation fee
False promises
Exaggerated earnings
The opportunity itself is very limited
A few upsells inside members area
Inside the program
1. First off, I really don't understand why Daniel tries to charge you for the access to his "amazing" program. The truth is that as I told in my review about online surveys, there are free directories where all major survey sites are listed and you can get access to any of them absolutely for free. Here is the url to the site (www.onlinesurveyspaid.com).
2. As you can see now, there is no valid reason to charge you for taking surveys because the idea of online survey sites is give you the opportunity to get paid for your opinion, not pay someone for taking surveys. I really wonder what Daniel wants you to charge for? All this means that Daniel is not the guy you can or should trust.
3. My main issue with Click 4 Surveys is that Daniel claims that he is making between $500-$3500 per month by taking online surveys which is not true. I have a friend of mine who is a successful internet marketer making a few thousands of $ per month from his website and he also takes online surveys from time to time.


On average he makes around $100 per month, sometimes much less from online surveys. Not too much, but still some extra money. Believe me, even to make that amount of money, i.e. $100 per month requires a lot of work and patience.
First off you should create accounts with as many survey sites as possible to start receiving notifications about new surveys on a weekly basis.
You should keep in mind that theoretically you can make money taking online surveys, but in reality to make a good amount of money you need to take surveys almost every day which doesn't seem realistic because most survey sites offer 2,3 surveys and then you have to wait for the next time.
So, the opportunity itself is very limited and it doesn't depend on your desire alone. Even if you are willing to take surveys 24/7 a week, in fact you can't because the market is limited. That's why the idea of making thousands of $ per month through online surveys is ridiculous and unrealistic. Daniel is simply lying to you.
4. Once you pay Daniel and get access to the members area you will face two upsells. One about affiliate marketing that includes "support" and the second one is about getting updates on online survey opportunities.
The first one will cost you $37+ $7 per month and the second one will cost you another $7 per month. Keeping in mind that Daniel is trying to sell you the info about survey sites you can find on the web for free I wouldn't really buy anything from him simply because I don't trust him.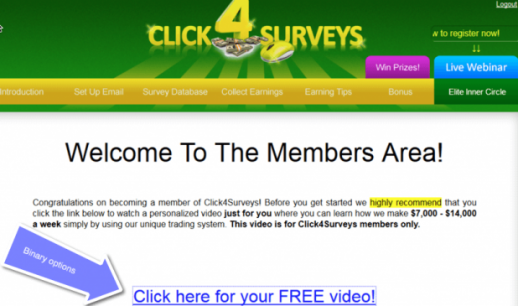 Also, inside members area Daniel is trying to sell you another "amazing" opportunity such as binary options program that he uses personally to make up to $14.000 per week. If you don't know what binary program is please read any of my recent reviews about binary programs.
5. Another problem with online surveys in general and Click 4 Surveys in particular is that earning potential is very limited too. Daniel claims that you can make a few thousands of dollars by taking online surveys which is not true.
Daniel claims that on average you can earn between $5 and $75 per survey. Let me explain how it works. Normally and in most cases survey companies pay approx. $1 per survey.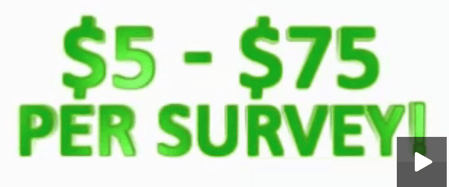 Some companies, very few pay $20 -$25 per survey and in most cases this type of survey is very specific and not everyone can participate in it because it requires knowledge and experience in specific field.
And I forgot to mention that this type of surveys are conducted once every 3,4 months.At the end of the day the opportunity is very limited and you can't make as much as Daniel claims.
6. Another problem with online surveys is that like I said, you need to register with as many sites as possible in order to take part in as many surveys as possible. Let's say you registered with 50 survey sites and each site has its own cash out limit.
Now you need to reach that limit to be able to cash out. This means that it will take a few months before you can accumulate the required amount of credits (money) to be able to take it. This alone makes the whole process even harder and you start hating the whole idea of taking surveys.
7. Also, as I mentioned above, in fact you pay for nothing because I already gave you the list of online survey companies for free. I tried to buy membership to Daniel's site and here is what I've got:

As you can see, they have some issues and I think it's even better for you. Keep your money. I don't see any valid reason to pay Daniel since you now know all the truth behind his site.
8. As for the testimonials in the introduction video be careful and don't trust Daniel. All those testimonials are fake and were made by scam artists from Fiverr.com
Especially, the man that you see on the image always makes fake testimonials and you can find out more about him in this review. After all these facts, do you still trust Daniel?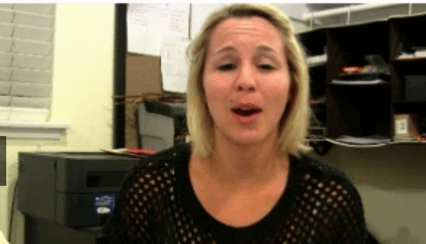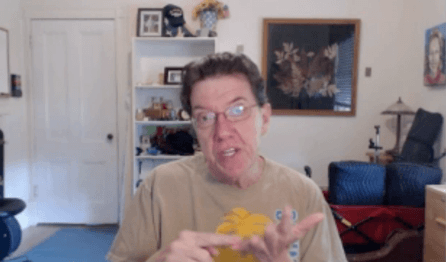 9. You should also keep in mind that there is some risk involved in taking survey opportunity because some survey companies don't pay money reward and it's just a waste of time to participate in their surveys. You can get some gifts at best. So, be careful. You can read my review of another survey site if you want to learn more.
Final word on Click 4 Surveys
In my opinion, though participating in online surveys is a real thing and you can make some money, I think it's a waste of time keeping in mind the amount of time you need to invest against pennies you earn.
Instead of wasting your time on programs like Click 4 Surveys I honestly recommend you a program that can really help you build a real business online and make serious money. They have training, tools, support etc.
I've been part of this program for about 2 years now and can vouch for the quality and legitimacy of the program. The best part of it is that you can try it for free before you buy it. Click below to read more about this program.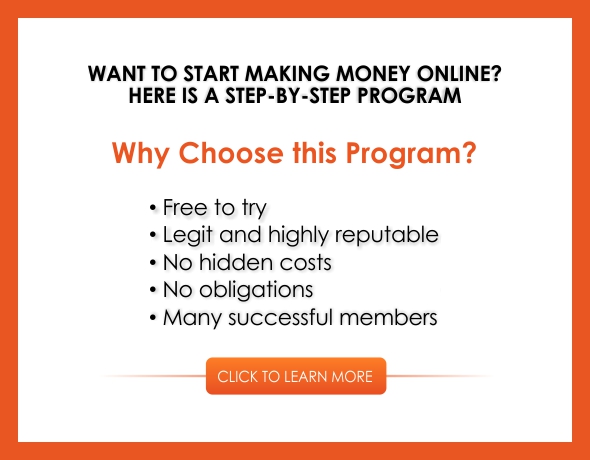 About the Author: Adam
My name is Adam. I'm the founder of Your Income Advisor. My goal is to help others succeed online, by exposing scams and reviewing top rated products. I can help you start
your own business online