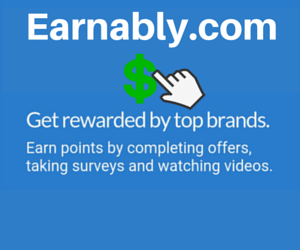 Product name: Earnably
Website: www.earnably.com
Overall rank: 60 out of 100
Verdict: Recommended? Yes and No
I'm not a huge fan of making extra income through get paid sites like Earnably, Fusioncash, linkbucks etc. Not because these sites are scams. They are absolutely legit and offer different ways to their members to earn a decent income online.
My main issue with sites like Earnably is that these sites are very specific for a very specific group of people. This group of people is not looking for a full time income online because they are pretty happy with their regular jobs.
They are looking for any opportunity available online that can help them earn some extra cash to supplement their main income. Earnably was exactly designed for this group of people.
But many people who are completely new to this, may not know how much they can make through sites like Earnably and that's why I decided to write my review of Earnably to help folks get an exact info on how they can benefit from Earnably.
And I will also let you know if Earnably is worth the effort or not.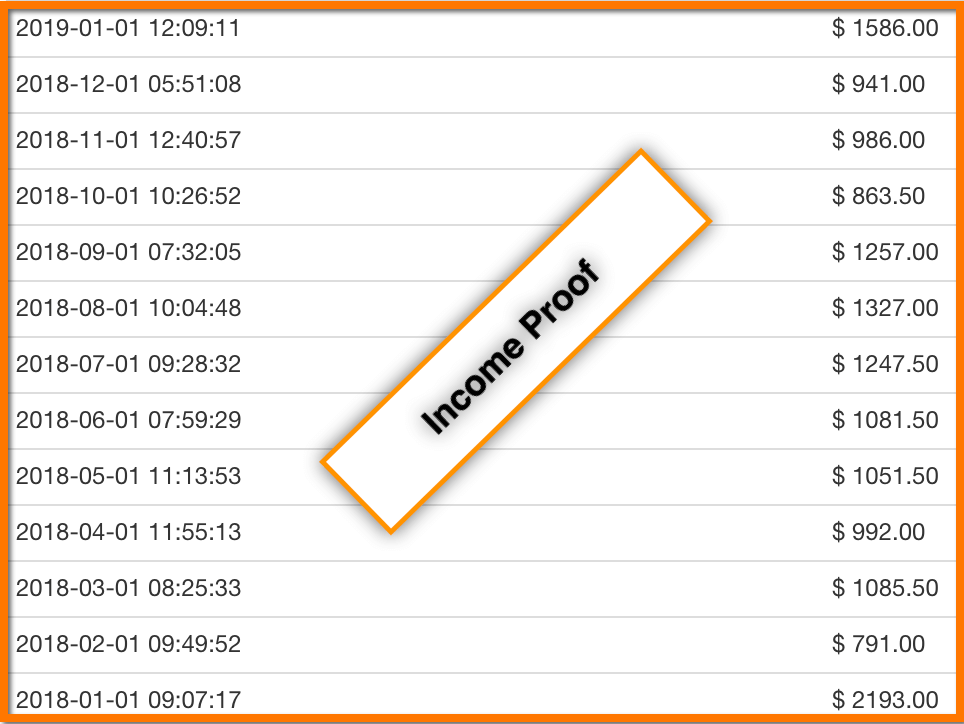 Pros of Earnably
You can earn some extra cash
Cons of Earnably
Some complaints
A lot of efforts vs decent income
Earnably review
In short, Earnably allows you to earn a decent income through taking online surveys, completing offers, watching videos, listening to the radio, completing some simple daily tasks.
You earn points which you can then exchange for real cash. Normally you get paid through PayPal. If you don't have a PayPal account you need to register an account. Unfortunately, Paypal is not available in all countries.
You can make payments, but you can't get paid if your country is not listed on Paypal website. For example, my brother lives in Canada and I'm using his PayPal account to get paid by different programs.
Anyway, getting paid through Paypal is great because it works fast. You can get your cash earned from Earnably within 2,3 days.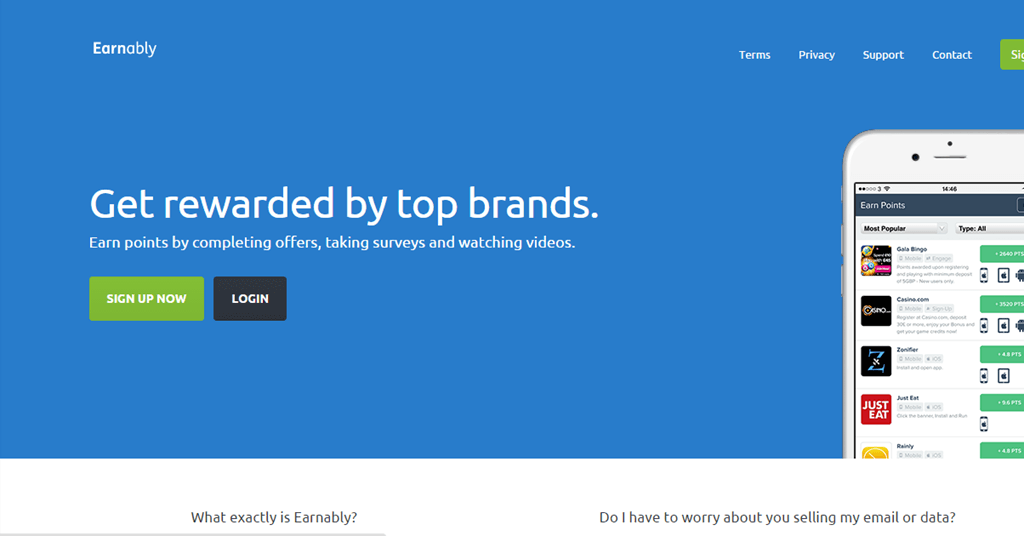 It's not an Advertisement
Can you become rich with Earnably?
No, you can't. But compared to many other crappy and useless sites, Earnably pays you honestly for your online efforts. As I said above, you earn points, where 100 points are equal to $1. In order to cash out what you've earned from Earnably you need to earn at least 200 points – $2.
For taking surveys you earn between 50–150 points.
For completing free offers you earn something between 50–100 points. For completing paid offers you earn 300–500 points.
For completing short tasks you earn 2,3 points at best.
For watching videos you earn up to 3 points.
You earn approx. one or two points for every 10 minutes of listening to the radio transmission.
Also, you can earn 10% from each person you refer to Earnably website and who will be an active within their members area. By being active I mean your referrals should actively participate in Earnably program by takings surveys, completing daily tasks, i.e. all types of tasks mentioned above. If they do so, you will earn 10% from their earnings.
You can also earn points if you participate in their contests and become a winner. To become a winner and earn 500 points you need to be in top 3 and have at least 100 referrals in your list.
Earnably also allows you to exchange your points for gift cards instead of cash. They have gift cards for Amazon, iTunes, Storm, PayPal. Gift cards range from $2 to $20. You can get your gift card via email.
Also, you can earn more points, i.e. cash if you choose a premium account vs free account. To become a premium member you need to pay 500 points only once.
If you don't want to pay from your credit card you then need to wait until you accumulate 500 points on your Earnably account and then pay from your account.
I can't say that premium account is a big deal. You will get a 10% bonus on all tasks you are going to complete within Earnably members area.
You'll be able to get your earnings a little faster and have access to a better support.
You can also earn some points through other simple tasks, such as tweeting the image (screenshot) of your Earnably earnings, write a short testimonial or participate in their their forum.
By doing these tasks you can earn between 10–100 points.
If you record a video testimonial of Earnably services, you can earn 250 points, $2,5. Writing a review on a blog post will earn you another 250 points.
As you can see, there is a whole bunch of ways to earn some extra cash through Earnably and if you have some free time, you can very well supplement your regular income.
But you will never become rich doing all this stuff. First off, it takes a significant amount of time to complete all these tasks on a daily basis and you REALLY need to stay focused on this in order to earn something between $100-$200 per month.
If this is exactly what you have been looking for then start right now. Create your free account at Earnably.com website and start making real money.
If you are looking for a full time income, then Earnably is not for you.
Earnably opportunities explained
Let me describe Earnably tasks in more details.
Taking Earnably surveys is easy and fun. Because before taking surveys, they will tell you how long it will take and how many points you will earn. Most survey sites that I know, don't give this kind of information.
Some survey sites before giving you surveys to complete, require you to qualify for their surveys which may take up to 10–15 minutes before it becomes clear whether you qualify or not.
This is of course a waste of time. When it comes to Earnably, it's different and you always know what you are going to get into.
Completing offers is as follows. They have free and paid offers. Free offers means you need to fill out online forms or register at membership sites. Paid offers means you will sign up for a free trial or pay for a product to test it out.
Completing tasks means filling out online forms, visiting other websites. For this type of activity you will earn very few points.
Watching videos is easy. All you need to do is watch videos and earn your points. Videos range between 30 seconds and 2 minutes long. But you can't skip videos. You need to watch the whole video in order to get paid.
Listening to the radio is another way to earn points. All you need to do is listen to the radio transmission for 10 minutes and you're done.
Complaints about Earnably
When it comes complaints, they are very few of them. Earnably is a relatively new site and few complaints is normal. By this I don't mean that Earnably is a scam. Definitely not.
First off, some people complain of being paid very little for their online efforts. They need to understand that Earnably is not a full time income opportunity.
This program is for extra cash only. Some people complain of being not paid at all. It may be that they had violated Earnably rules and their account was blocked.
Really hard to say because it needs more research to find out the reason behind each complaint. In general, Earnably is a new website and has a good track record.
Is Earnably Worth the Effort?
If you want to know if Earnably is worth the effort or not, only you know the answer. If you are happy with this type of activity and realize that the amount of money you can earn within this program is very limited then you are free to join Earnably.
If you are looking for a way that will allow you to earn the amount of income that will allow you to quit your daily job then you need a program with a solid training on how to make money online.
You shouldn't expect quick results because it will take some time before you turn your passion into a successful online business. But it's a real thing and you can achieve success if you stay focused and patient.
Final glance at Earnably
1. You can earn some extra cash
2. Some complaints
3. A lot of efforts vs decent income
4. Overall rank: 60 out of 100
5. Verdict: Recommended? Yes and No

About the Author: Adam
My name is Adam. I'm the founder of Your Income Advisor. My goal is to help others succeed online, by exposing scams and reviewing top rated products. I can help you start
your own business online