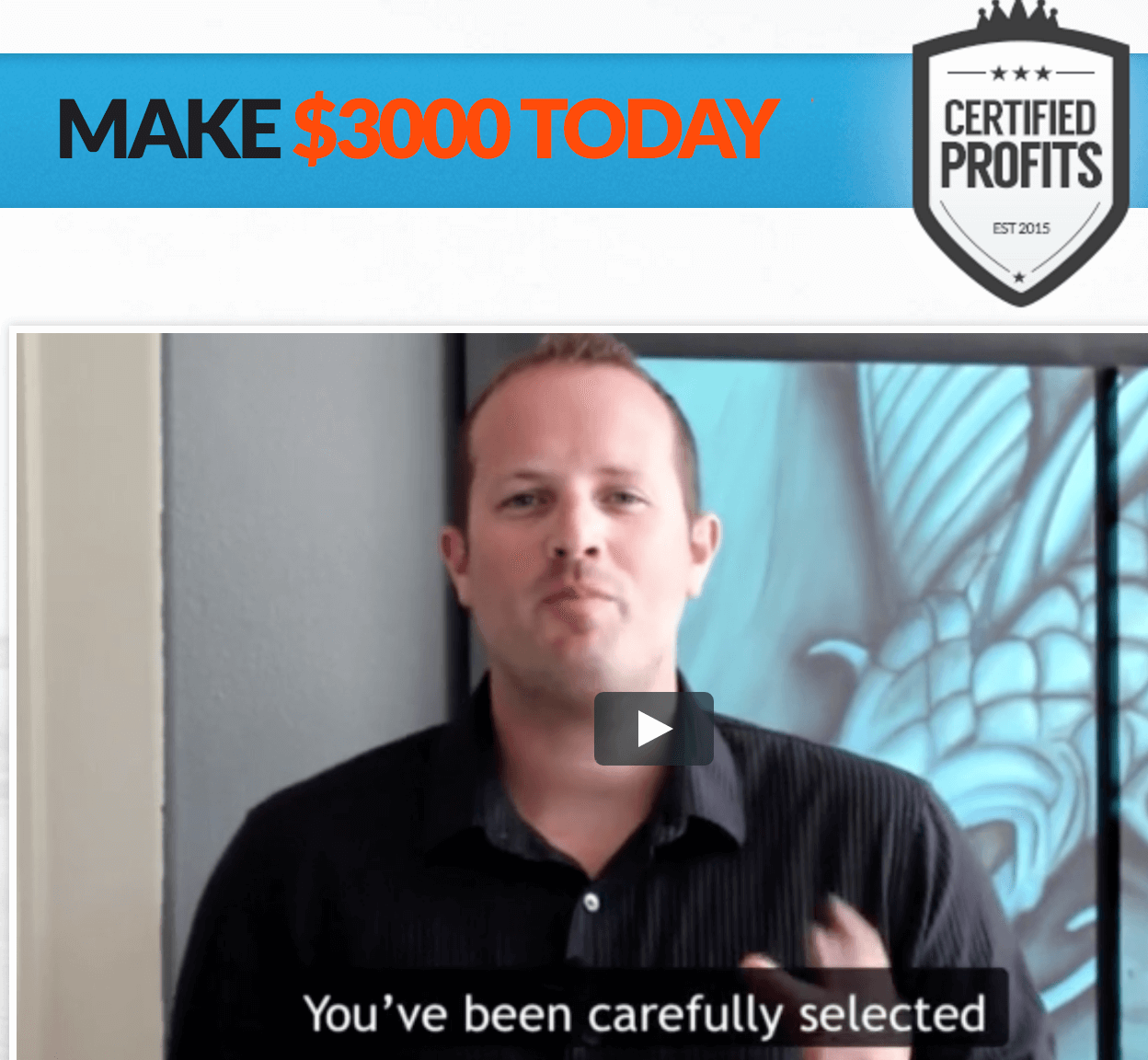 Product name: Certified Profits
Website: www.certifiedprofits.com
Product Creator: Anthony Cahill
Price: Free to join
Overall rank: 20 out of 100
Verdict: Not Recommended
Over the past two years I wrote over 300 reviews and over 20 out of them are the reviews on different binary options programs. There are really a lot of buzz around these programs on the internet and it's because they promise folks huge profits in record time.
Most of these programs promise that you can start making millions of dollars in the first 2,3 months and that you don't need huge investments.
When it comes to Certified Profits, they have a typical promo video in which Philip Diamond talks about how "amazing" his program is and how it can help you change your life.
You will buy a big house, you will buy a fast car etc. If you're new to internet marketing you can easily believe him, but if you have fallen for scams in the past you can easily understand that this guy is lying to you.
Believe me, I've seen many binary options programs like this one and they all have one thing in common: they promise you millions of dollars, not thousands, millions and this of course can't be true.
Anyway,in my review of Certified Profits I'm going to explain if Certified Profits is a scam or not.

Pros of Certified Profits
Cons of Certified Profits
No refund
False promises about making millions of dollars
No real support
Fake testimonials
Fake Trust Guard icons
You can lose all your money in no time
Certified Profits – Can you trust Philip Diamond?
The most ridiculous part of Certified Profits is that Philip Diamond says in his promo video that only 500 people can watch his video and then it will be removed from the website and you will lose the chance to make millions of dollars.
It's the first red flag that points to Philip's being dishonest guy. I'm 100% sure that his promo video has been watched WAY more than 500 times and still his video is live. It's the first clear proof that he is dishonest and you shouldn't trust him.
I know him from another program called Instant Traffic Commissions which is in my scam list. In fact, if you read about it you will realize that Philip is dishonest guy and his previous product is a total crap and there are many complaints about his product.
This fact alone is enough for me to understand that anything that comes from him can't be quality product.
Fake earnings screenshots
In his promo video Philip shows his profit graph and earnings screenshots which is another red flag to watch out for.
Of course, I can't prove that this info is not trustworthy, but knowing this guy from another poor product and his bold claims made in the promo video for Certified Profits I think and believe that these screenshots are fake.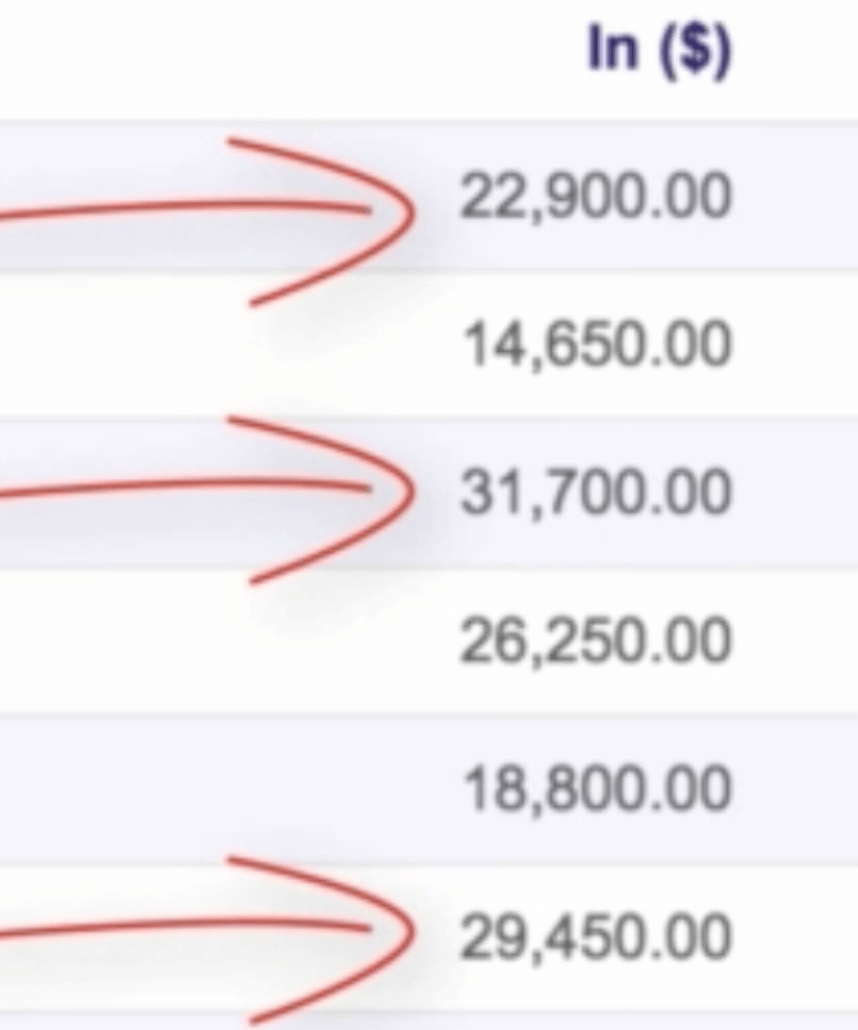 Another fact that clearly proves that Philip is dishonest is that on his website he uses icons of Trust Guard by which he wants to make an impression of a trusted site.
BUT the problem is that these icons provided they are not fake should have links pointing to Trust Guard site with the information about Certified Profits confirming that this program is legit and has a good reputation.

Unfortunately, there are no links, no profile, nothing. This is another clear evidence that once again proves that Philip is not the guy you can trust.
Fake testimonials
Another red flag is using fake testimonials from people making millions of dollars using Certified Profits system. Unfortunately, all these testimonials are fake too. This testimonial comes from a paid actor from Fiverr.com.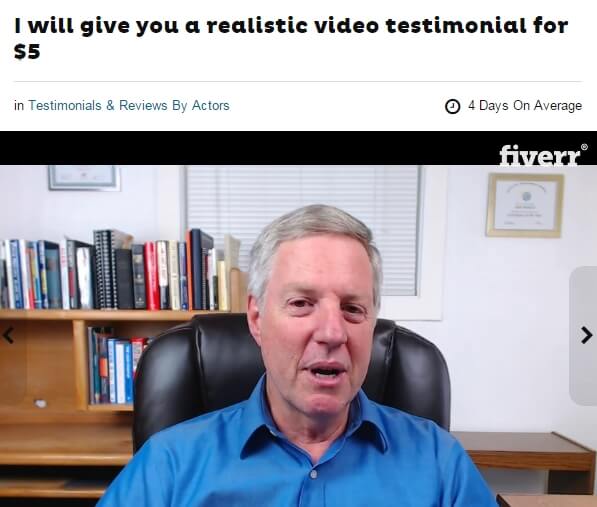 If Philip is an honest guy and making millions of dollars with his software is true, why then he pays paid actors to record fake testimonials for his website? I think this is another clear evidence that you shouldn't trust Philip from Certified Profits.
More facts about Certified Profits
From my experience I can tell that any program that claims to make you millions of dollars CAN'T be genuine.
When it comes to Certified Profits, Philip shows you a big house, luxury car, etc., and promises that with his software all this can be real.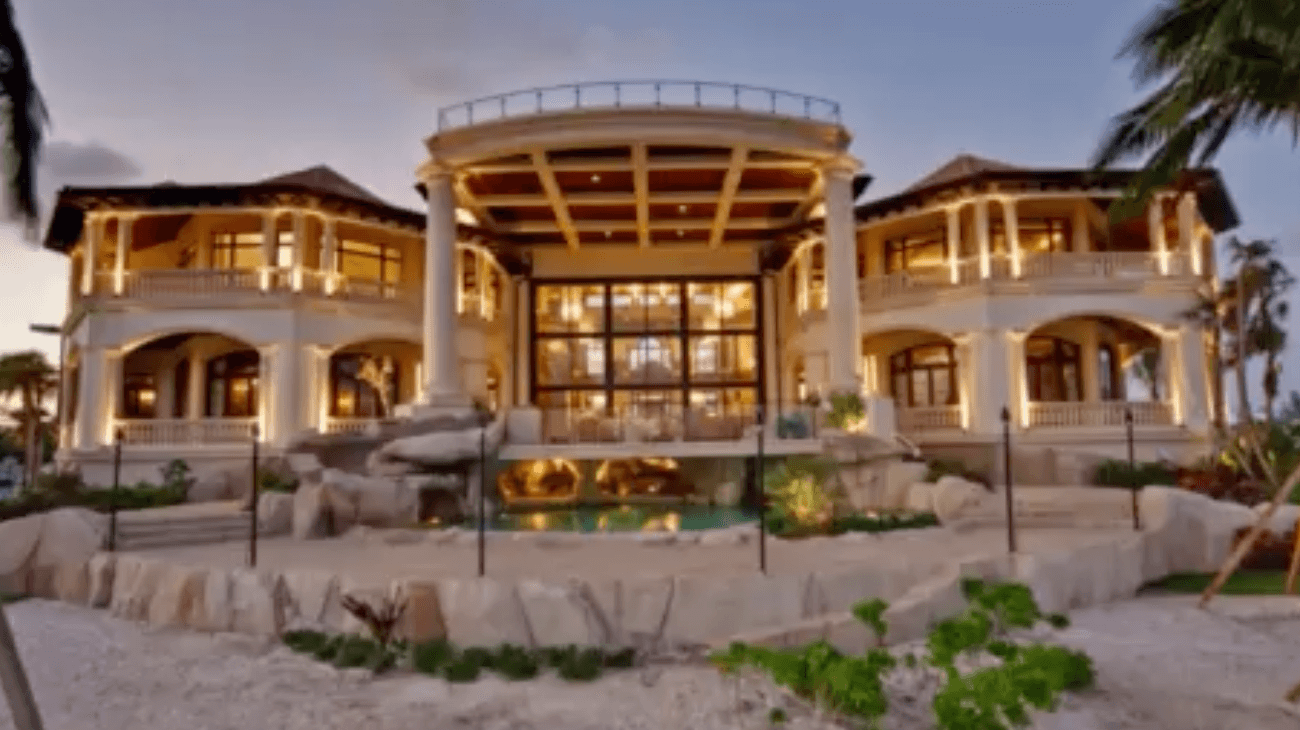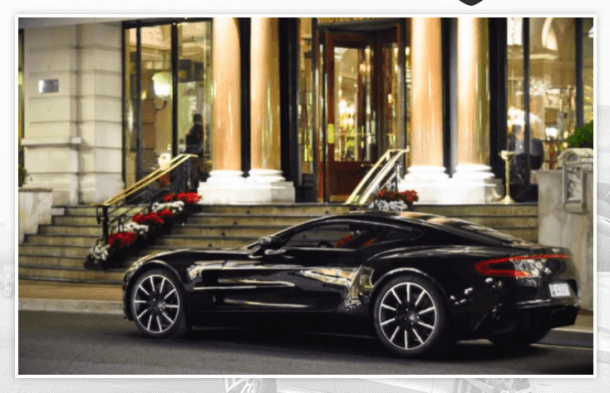 Believe me and my experience, anyone who promises you this is not one you can trust. Run away from them.
How Certified Profits works
Once you've got access to Certified Profits members area you will be assigned a broker, Bee Option. You will watch a bunch of videos that will show you live how you can make money with the software.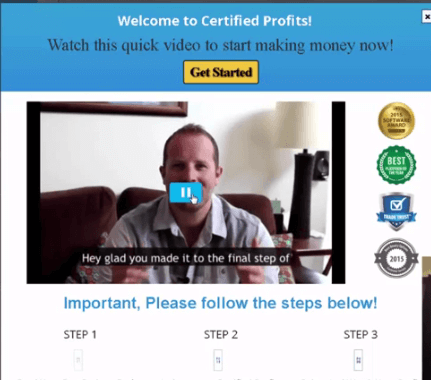 Generally speaking, in the promo video Philip says that he is not going to sell you anything, he doesn't need your money. But the truth is that binary options programs are not actually free.
In order to be able to start trading currencies you need to add funds to your account, i.e in order to activate your account you need to invest at least $250. And each time you invest, Philip will earn a commission off you.
Also, remember that most brokers have no any trading license and can easily get you into trouble by giving you wrong advices and as a result you will lose all your money.
As a binary option trader you need to choose the right signal that software will offer you. As a trader you must win 55% of the time and if you can't then you won't be profitable. It's not easy at all.
The good thing is that software recommends you which signal to choose, but there is no perfect software and the truth is that many people lose a lot of money at binary options programs.
You simply can't rely on the software alone. You definitely need to learn how to trade binary options from a trusted source which requires time and effort.
If you rely on the software you are in a disaster. You will lose all your money. If you are serious about making money through binary options I really don't recommend to enter this business without proper knowledge and experience.
Can you make money with binary options, specifically with Certified Profits?
I really don't want to say that Certified Profits is a scam because binary options business is not a scam. But since Philip Diamond is dishonest guy and I proved you this above, I can't recommend this program.
If you want to learn more about binary options, I recommend to read my article here. From my experience I can tell that though binary options business in general is not a scam, I can't confidently recommend this type of business.
A friend of mine have been involved in Forex currency trading for some time and had some success, but then he left this business because in order to make a solid income he needed large amounts of money which he didn't have.
You really need enough money you can afford to lose before you learn how to trade successfully. You must be able to make an in-depth analysis of the market before you decide how currency pair will move, up or down. Are you ready to risk your money?
And there is no guarantee that you won't lose. Most likely you will lose. For example, my brother living in Canada has been involved in Forex currency trading for over 5 years now and still he is not a millionaire, nor he was able to buy a big house or a fast car.
Remember that when you come across programs like Certified Profits that make you bold claims, you need to be very careful before you consider investing your hard earned money.
Also, remember that most of the time people lose when they invest large amounts of money. That's why I agree with the opinion that says that binary options is very similar to gambling.
Other binary options programs
I reviewed over 20 binary options programs and most of them are scams due to the following reasons:
They use fake earnings screenshots
They use fake testimonials made by paid actors from Fiverr.com
They make bold claims
There are almost always many complaints about them
Most of them don't provide any real support
There is no money back guarantee
There is a warning against binary options programs
The U.S. Commodities Futures Trading Commission (CFTC) and SEC ( Securities and Exchange Commission) warns against programs like Certified Profits and don't recommend investing money in these automated programs.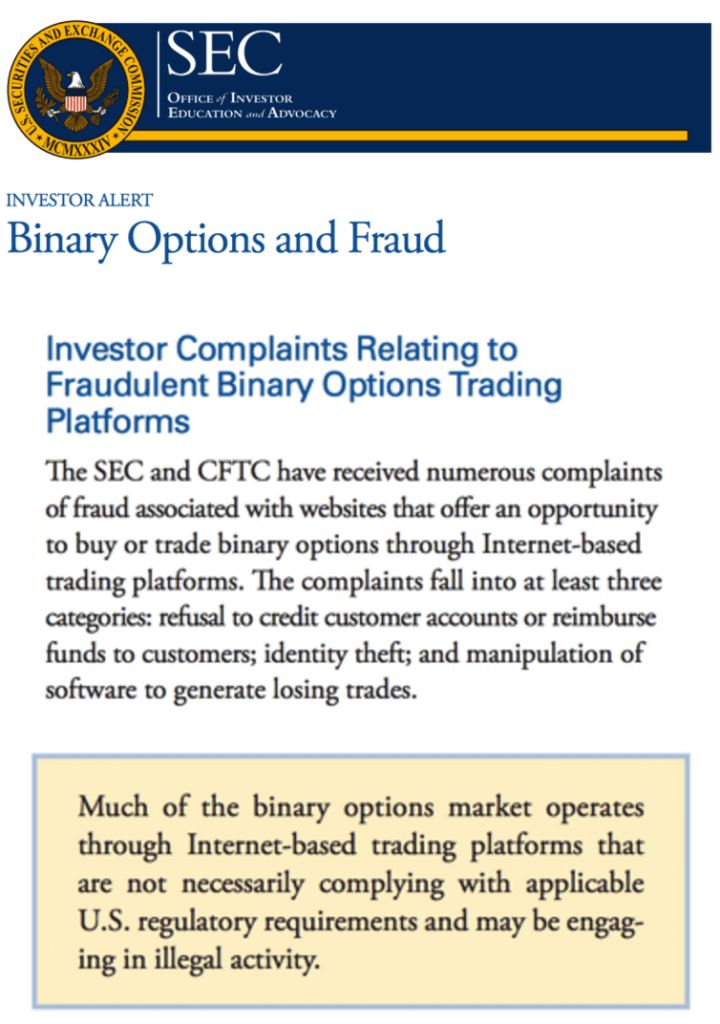 They clearly tell that most of these programs are illegal and in fact, any website that promises or guarantees you income is illegal. From this we see that Certified Profits is illegal.
Also, I recommend you to read the info below taken from the official site that clearly explains why most people fail with binary options programs.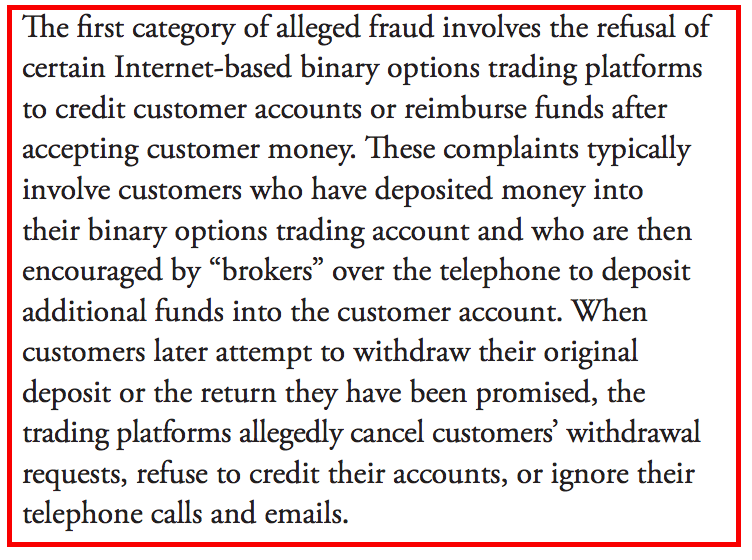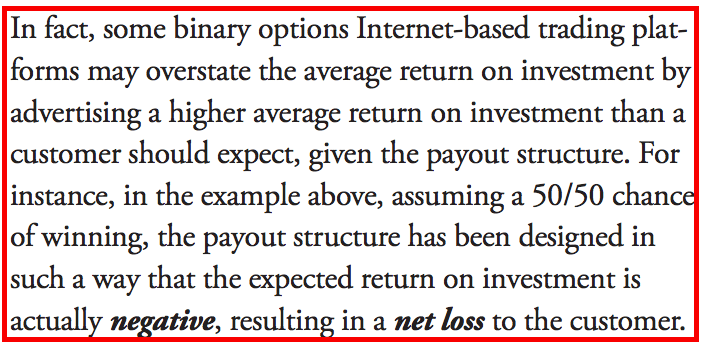 I really recommend you to be very careful about internet based binary options programs and especially about Certified Profits.
At least, don't enter this business without proper knowledge and guidance from someone who has an experience in this field.
The good part of Certified Profits
The good thing about Certified Profits is that they have a demo account inside the members area which you can use to trade binary options with virtual money.
But again, the problem is that most people see success with demo account and start losing money when they start trading with real money. That's why, this demo account can be a bit misleading.
Is Certified Profits different from other binary options programs?
As I said above, so far I reviewed over 20 binary options programs and almost all of them claim that they are absolutely different from other programs. They claim to deliver 80% accuracy and allow you to get huge returns on your investment.
The truth though is that claims are the same, but people are still losing their money in this business. I don't think you should take their claims seriously.
Also,there are some positive reviews on Certified Profits from people who claim that they are making thousands of dollars using this software.
And you will always find an affiliate link to the software in their reviews which means that these people want you to click on their affiliate link and sign up to Certified Profits through their link so that they can make money off you.
If they are really making tons of money why then they write reviews? Ask yourself: Would you be writing articles if you could make tons of money by simply clicking buttons?
I'm making money and writing articles like this is my job and because I know that Binary options business is a risky business. It's not for me.
Does Certified Profits guarantee any profit?
If you watch the promo video you will realize that Philip Diamond promises you immediate and huge success with his software which is of course very ridiculous. At the same time on his website, in the disclaimer section he clearly says that there is no guarantee that you will make any money at all.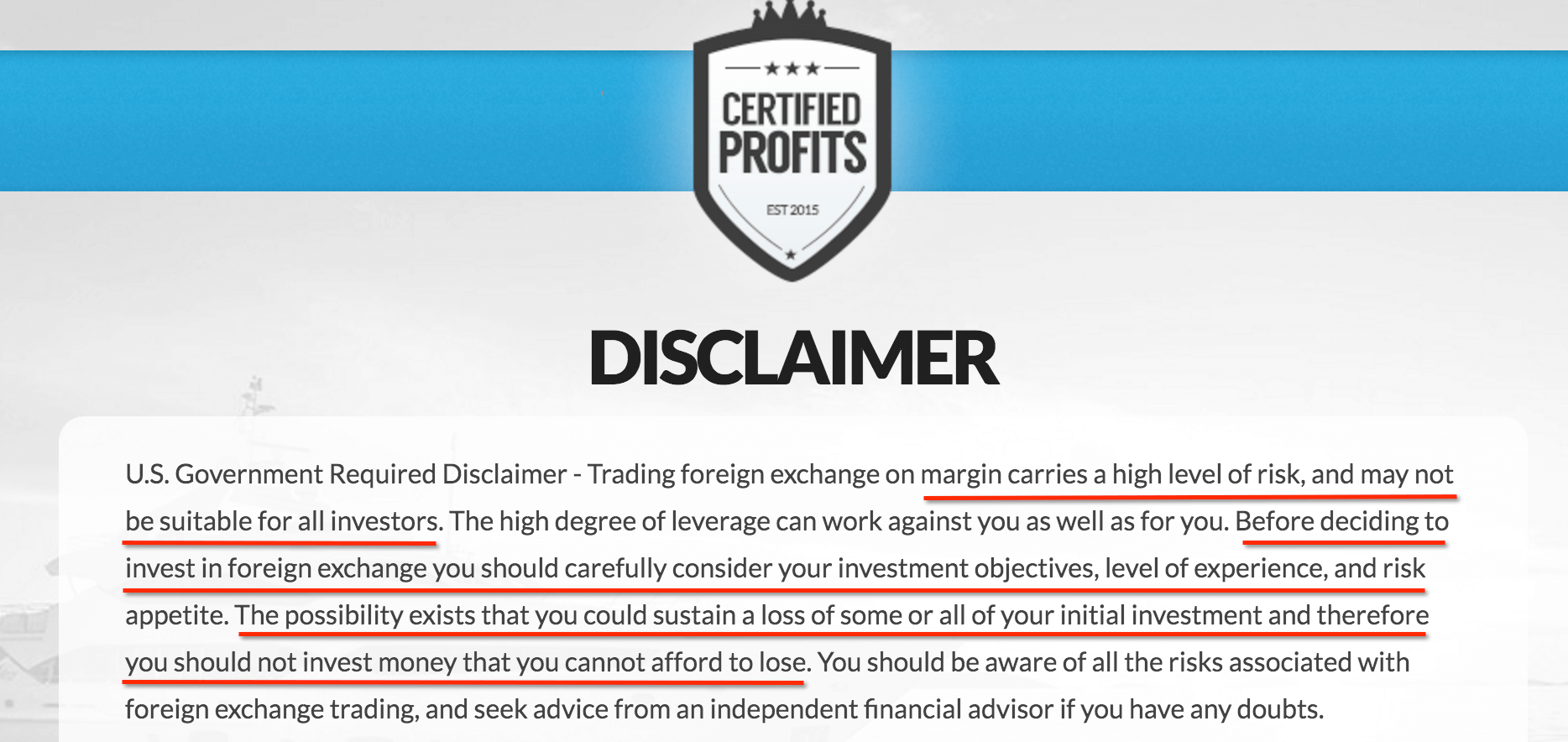 And that trading binary options is a risky business. All this means that it's much different from what Philip promised you in his promo video and you should be very careful about his recommendations to invest money in his software
Final glance at Certified Profits
Free to join
No refund
False promises about making millions of dollars
No real support
Fake testimonials
Fake Trust Guard icons
You can lose all your money in no time
Overall rank: 20 out of 100
Verdict:

Not recommended
About the Author: Adam
My name is Adam. I'm the founder of Your Income Advisor. My goal is to help others succeed online, by exposing scams and reviewing top rated products. I can help you start
your own business online