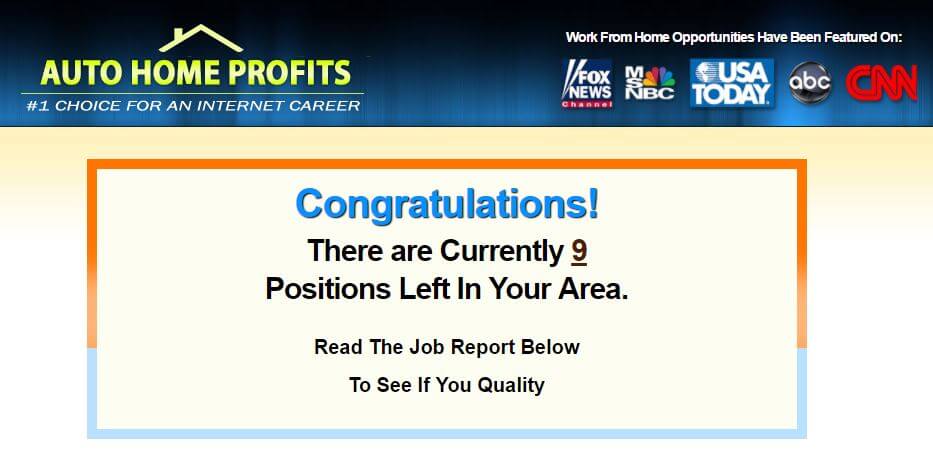 Name: Auto Home Profits
Website: https://autohomeprofits.com, https://myhomesuccessplan.com
Founder: Shelly Davis or April Matthews
Price: Advertised price $197, $97, $77, $47
Overall score: 2 out of 10
Verdict: Borderline Scam
O My God! For the last 5 years I reviewed hundreds of various scams and what I'm going to review today is an amazingly terrible program.
It was surprise for me to find out that this program is still operating under a new name. Though it's not unnatural at all.
Because these link posting scams appear from time to time and then disappear again.
When it comes to Auto Home Profits it is even worse than all previous link posting scams that I've come across for the past 3 years.
Let's see how it is different from other scams.
What is Auto Home Profits?
It's the program that claims to show you how to earn $379 per day from your home.
They even promise you can make this kind of money working part-time from your home. The question is: How?
They explain the process as posting links online for big companies. Is that true?
Let me explain further which part of it is true and which part is a lie.
Pros of Auto Home Profits
Decent training on link posting aka affiliate marketing
Risky 60 day money back guarantee
Cons of Auto Home Profits
Old link posting idea
Group of shady sites
Outrageous income claims
Tricky pricing policy
Fake story of a single mom
Shelly Davis is a fake personality
Hidden costs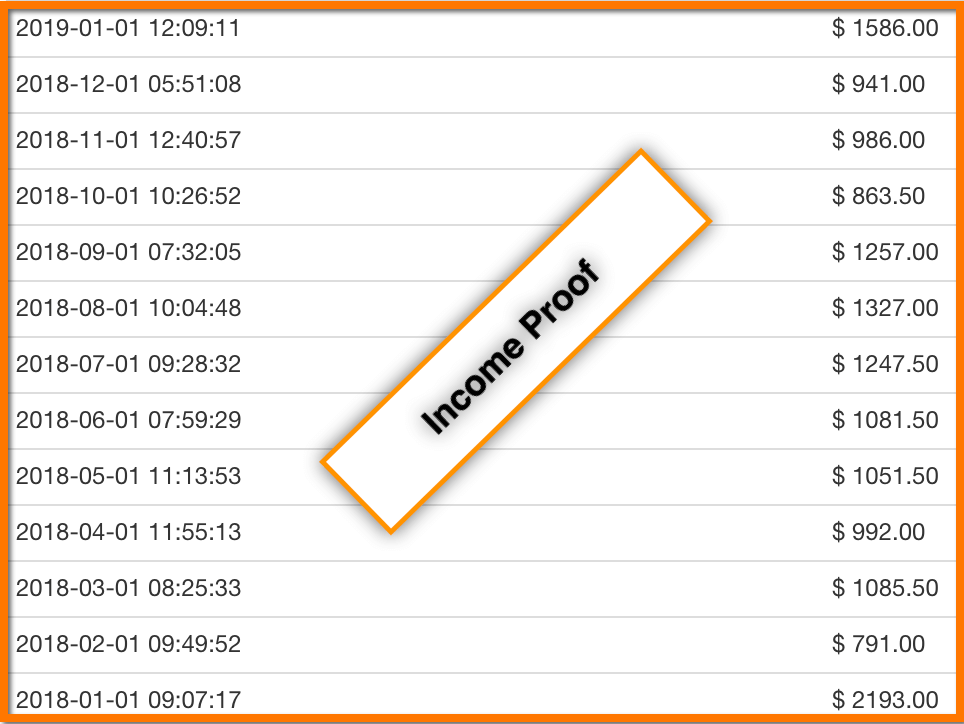 Auto Home Profits Review
The good news is that you are on my website thanks to your research. You will not fall for this low quality program.
The only step left to do is to read my review to learn all the facts about Auto Home Profits. Once you know all these facts I believe you will not want to join it.
The first problem starts with the price policy that they have at Auto Home Profits. At your first visit you are shown the price $97.
Then if you decide to leave their website they will show their second offer of the same program for $77. If you don't accept it they will show their final offer for $47.



Such an approach proves that they have unethical price policy. Because those people like you and me that accept their first offer they pay $97.
Those who don't accept they pay either $77 or $47. This is absolutely wrong. I believe no one will like such a price policy.
Another big problem is that they promise you to start making money in 5 minutes after joining Auto Home Profits!

This is a complete BS! Don't trust them!
Auto Home Profits is not a new program. It's just a new cover of an old program that has many other names such as
Automated Daily Income
Home Profit System
Work at Home EDU
Work at Home University
37 Clicks etc.
All these programs and many others are well known as link posting opportunities aka link posting scams.
All these link posting scams talk about the same topic, i.e. affiliate marketing. Affiliate marketing is a proven and established way to make money online.
The main issue with Auto Home Profits and other link posting scams is that they teach you affiliate marketing not as it should be done.
It's true that affiliate marketing works through affiliate links that you put on your affiliate website.
But it involves many steps that you need take BEFORE you can start monetizing your affiliate website. They Auto Home Profits explains it is wrong.
It will only waste your time, energy and money.

Another BS is that they promise to pay you $500 just for trying out their offer! Can you imagine how they are laying to you. This is incredible.
Now let's see how it works in realty and how it's explained by Auto Home Profits.
Inside members area you will find 4 different sections such as: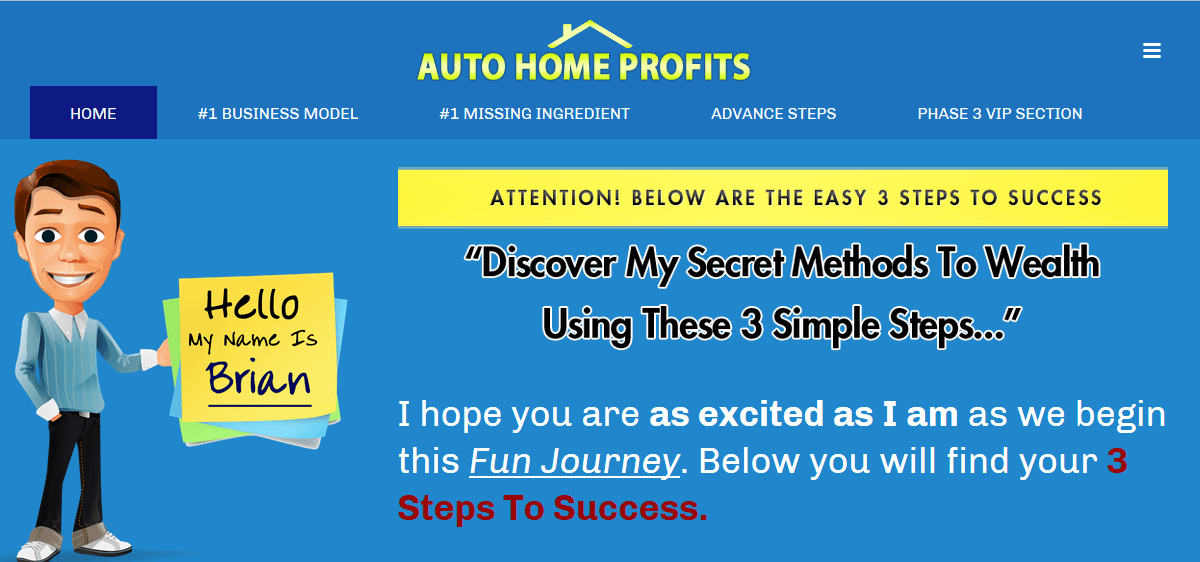 #1 Business Model
#1 Missing Ingredient
Advance Steps
Phase 3 VIP Section
Here is how the process works. That suggest that you call their training coach and he will explain you the whole process of making money.
Of course, it's up to you to call their coach or not but my personal recommendation is don't call them.
Because once they get your number they will be calling you again and again until they sell you something.
They can also give your phone number to a third party and they will be calling you as well. So, I don't recommend it.
Then they suggest that you create your affiliate account with Clickbank, Clickbetter and JVZoo.
You need to create these accounts so you can choose affiliate products/offers and promote them through your website.
When someone buys from your website you will earn your affiliate commission.
I'm personally constantly making money through JVZoo and sometimes through Clickbank. So, what Auto Home Profits tries to teach actually works.
But I do it through a free traffic. I don't spend money. Auto Home Profits teaches to do it differently. They teach you to buy traffic from ClickDrop.
ClickDrop is the seller of solo ads. Solo ad works as follows: you pay someone to be able to send your affiliate offer to their email list.
If someone from that list clicks on your affiliate links and buys something you will earn an affiliate commission.
The main issue with solo ad is that most people fail at it.
I never did it because I know it's highly risky. According to statistics very few people respond to your offer. Plus solo ad is expensive, it's not cheap.
In fact, you will be spending a lot of money on this paid traffic while getting a few sales here and there that will most likely NOT cover your expenses.
That's the main problem with solo ad method which is why most people fail at it.
Second section of the training "Advance Steps" shows you how to build a website, then start building your own email list and then track your success.
Third section "Phase 3 VIP" contains following training modules:
WordPress training videos
Website traffic
Facebook training videos
Ebay profit maker training videos
Affiliate marketing videos
Though you can learn a thing or two in this section, generally speaking the information provided here is almost completely outdated. Th
ey teach you to build a website the way that no one does it today.
They teach you how to get traffic using outdated strategies that no longer work, such as forums, backlinks or articles.
They teach you how to get traffic from Facebook but I can tell you Facebook is a very expensive traffic.
I did it many times in the past and have never had any success with it other than wasting my money.
All other things they teach you are also outdated and very generalized information that you can find for free elsewhere on the internet.

And again they show you logos of big companies like CNN, Fox News, USA Today as if they were partnered with them. This is a big lie. Don't trust them.
To prove my point about Auto Home Profits I want to show some other proofs aka scam signals.
As I said above, the lifetime of these link posting scams is very short. They stay online for a few months and then take their site down and launch a new website.
Above I described how Auto Home Products worked for some time.
Then they changed their strategy and started to promote it using a different method called link posting. See the screenshot below.

It shows the process as follows:
Step 1: Log into your personal account and copy the unique linking code
Step 2: Enter the section of your personal account to start posting links.  Customer names are added to your account 24 hours a day so you always have plenty of links to post
Step 3: Fill out details and submit to create your website
I have an experience in making money online since 2015 and I can confidently tell you that this process is not going to make you a single dollar. It's just a huge waste of time.
Plus you now clearly see that Auto Home Profits is constantly changing its website layout and strategies in order to scam more and more people out of their hard earned money.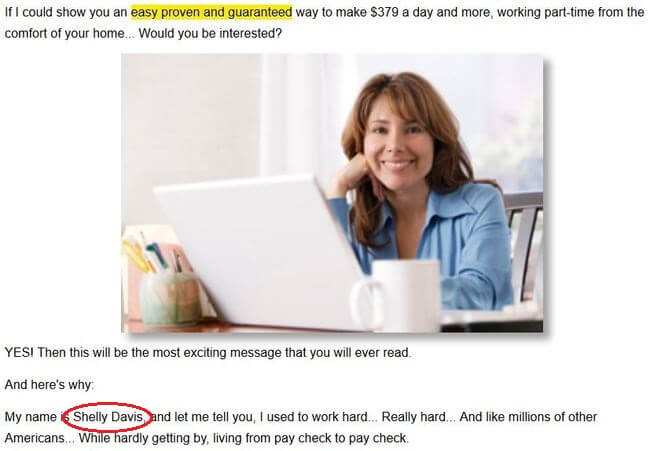 They show you the picture of Shelly Davis as if she was a single mom making money money and now wants to teach you the same.
You can see the same picture in other programs such as
It does look really funny when you see the same picture in different programs with different names. It's simply "amazing".
How on earth after all this can you trust Shelly Davis or any other people that stand behind Auto Home Profits?
They also show testimonials of their members as if they made a lot of money thanks to Auto Home Profits.
Please look at the picture of a man whose name is Wesley R. Who made $1,147.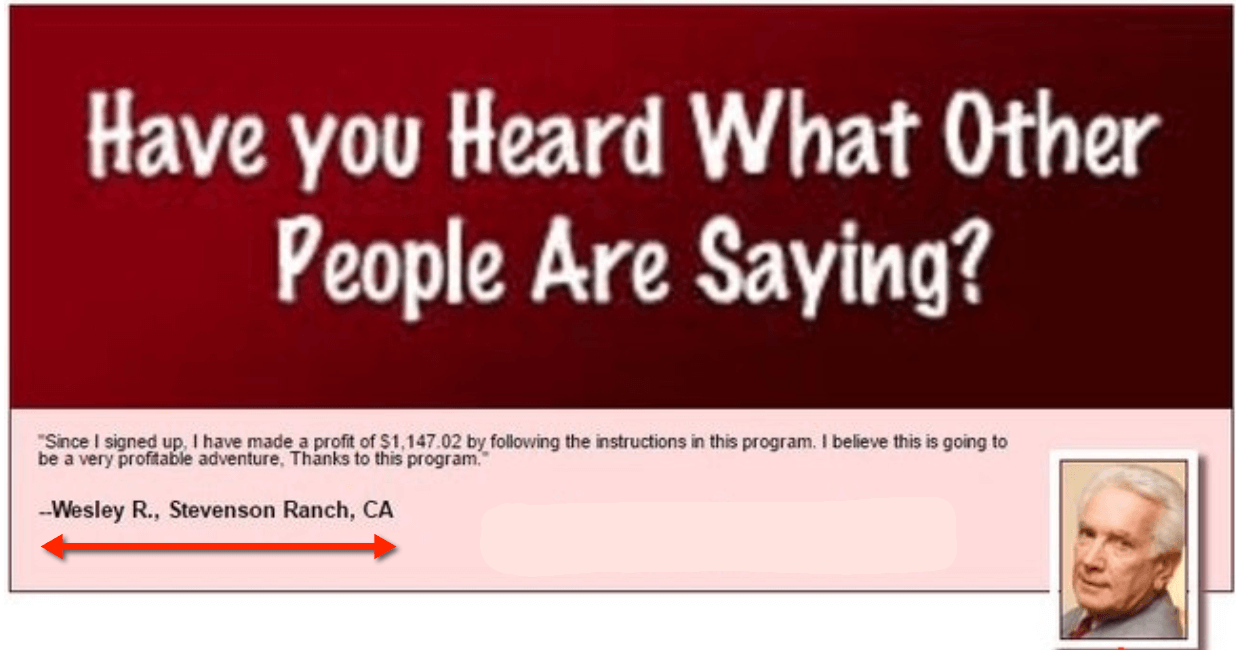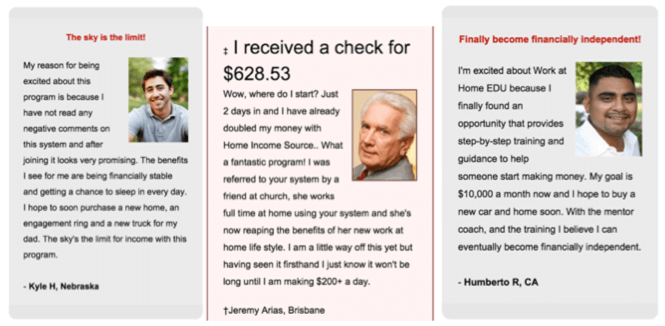 Now look at some other pictures of the same man but this time this man "made a lot of money" with programs, such as
Doesn't it look ridiculous?
How on earth can you trust Auto Home Profits after all these invented lies?
I believe after all these facts revealed here it becomes absolutely clear that staying away from Auto Home Profits will save you from wasting your money.
What I don't like about Auto Home Profits?
There are TOO MANY things to not like about Auto Home Profits.
Low quality, outdated training materials, misleading strategies, tricky pricing policy, fake testimonials, fake personalities, fake stories, outrageous income claims, hidden costs.
All this destroys any kind of trust and in my opinion, staying away from Auto Home Profits is the best action you can do.
Like in other link posting scams, such as Internet Cash Income, they again talk about so called "wealth development certification program" designed to help you make a lot of money every single day just by posting links. Not true. It's a waste of time.
Now they again changed their website and this time it already has new name.

If you try to visit https://autohomeprofits.com it will take you to a new site "My Home Success Plan". This is really really bad.
Auto Home Profits also offer 60 day money back guarantee which is good on one hand.
Considering so many lies and shady strategies I really doubt you can get your money back. I wouldn't pay at all. Don't put your money at risk.
It's not clear who is the owner of Auto Home Profits, Shelly Davis or April Matthews. They change their program name and website so often that it's hard to know.
I give you two links to my link posting scam articles in which you can find links to other fake link certification programs like Auto Home Profits.
I suggest that you look at them and compare to each other. You will be amazed when you see how much they resemble each other.
This one single HUGE scam signal is enough to avoid Auto Home Profits.
And again they show you their fake and misleading income calculator so you can decide how much money you want to earn. Are you serious?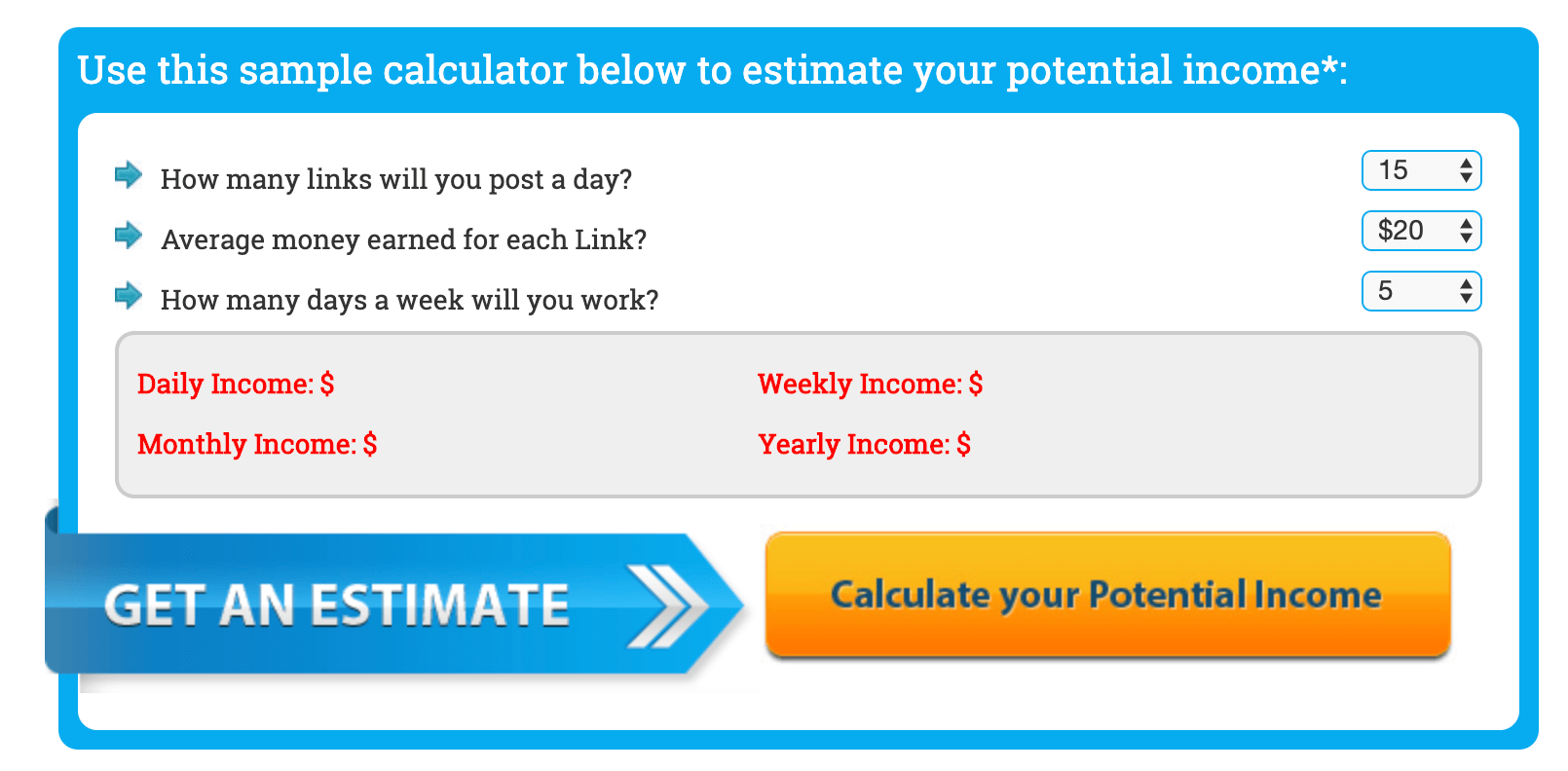 The same calculator can be found in all other link posting scams. Link provided above.
And again they show you this fake news video and again they show you their outrageous income claim to make $379 per day.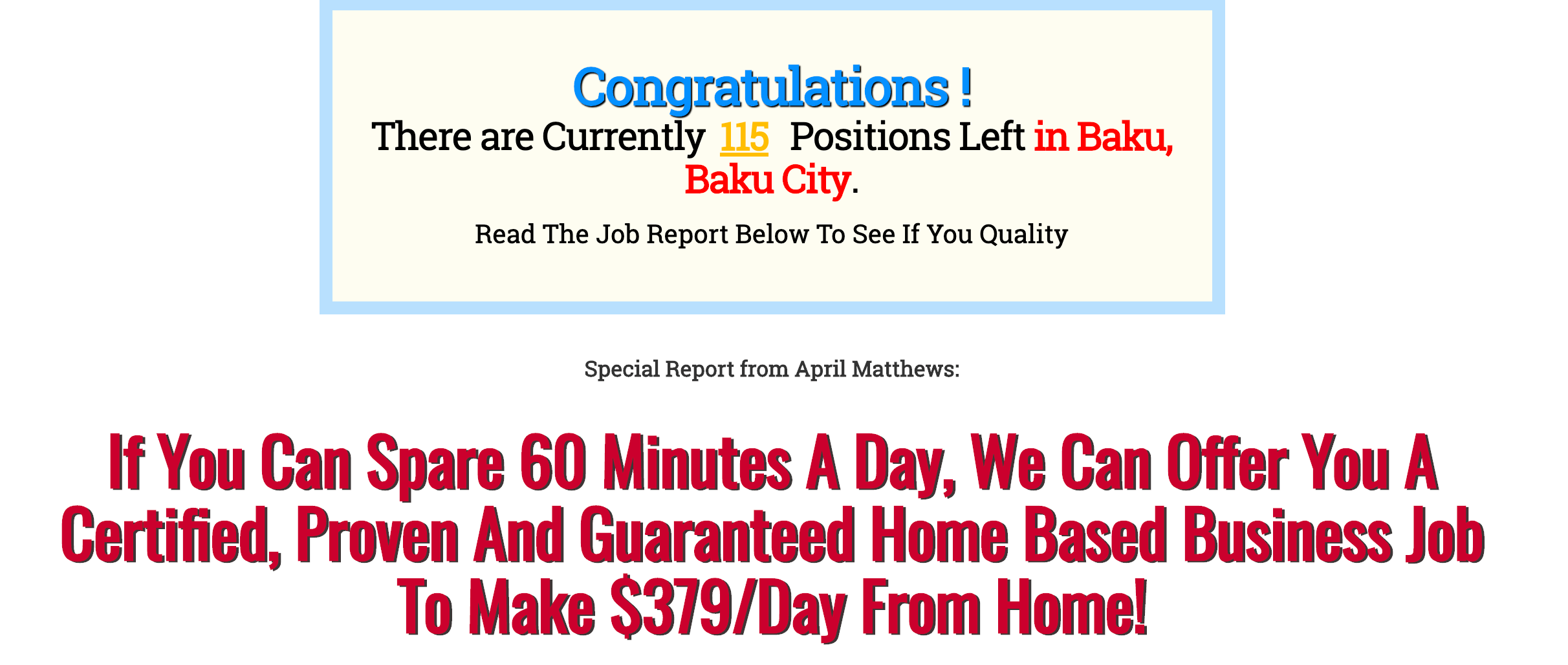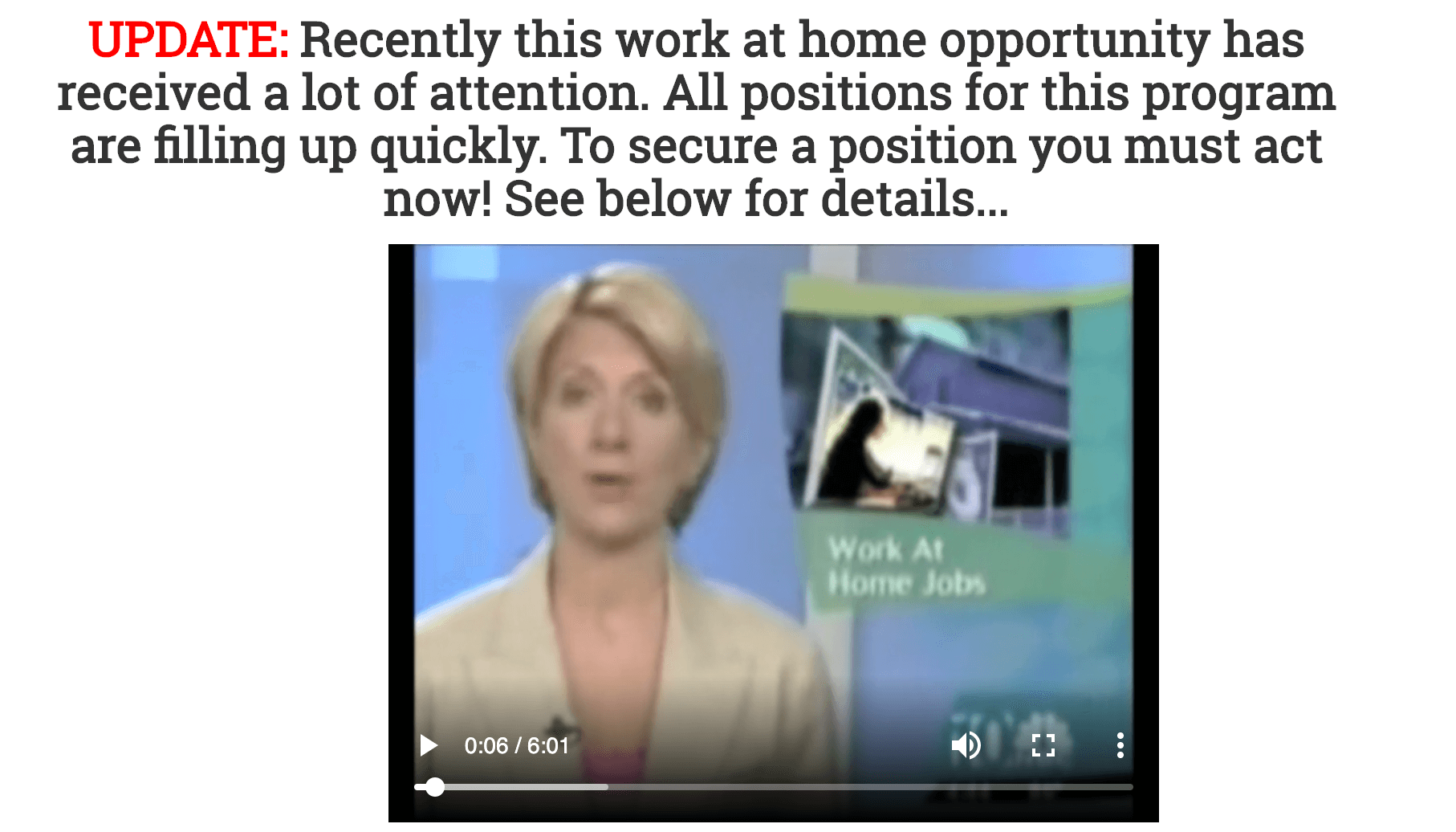 These two have been widely used across the internet in many other link posting scams. This is really terrible.
What I like about Auto Home Profits?
At least they try to teach you something which is good. At least they put together some training materials though most of it is outdated and not recommended.
Can anyone really profit from Auto Home Profits?
The big question here is: Can you really start making money with Auto Home Profits IF you follow their teachings?
I will try to give you the most realistic and sincere answer. The answer is this:
Based on what Auto Home Profits teaches you and theoretically speaking, making money through affiliate marketing is absolutely possible. I'm living proof of it.
I've been making money since 2015. For this to happen you need to build a website like my website. Then you need to choose what products to promote.
Then put your affiliate links and finally drive traffic to your website. This process takes at least one full year.
The way Auto Home Profits explains and teaches the process will NOT work.
I don't want to overcomplicate things but Auto Home Profits tries to show it in a too simplistic way. Adding links to your website will not make you a single a dollar.
As I can see, Auto Home Profits puts too much focus on paid traffic which is not recommended when you start your first online business.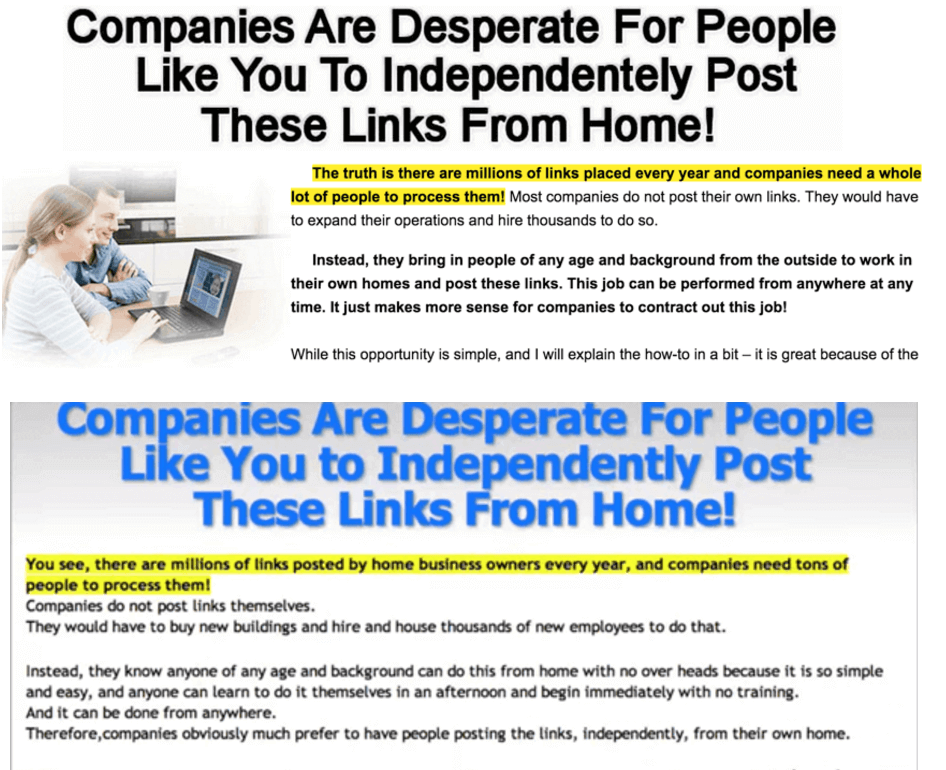 You can easily waste all your budget within 2,3 weeks and then lose all your business.
Big companies will NOT pay you anything just for posting links on the internet. They are not interested in paying you for this type of useless activity.
The quality of teaching material provided by Auto Home Profits doesn't meet modern up-to-dade trends. With this kind of outdated info you will get nowhere.
Final verdict about Auto Home Profits
In my opinion, Auto Home Profits is not a complete scam because they offer money back guarantee and provide some kind of a decent training though it's outdated.
There are TOO MANY scam alerts which is why I don't feel confident to recommend it to other people.
There are way better programs out there on affiliate marketing and one of which is among my highly recommended programs. It's FREE to try.
Let me know your thought s or questions in the comment section below.
Is Auto Home Profits a Scam? In my opinion, it is a borderline scam and you better avoid it.
Final glance at Auto Home Profits Scam
Decent training on link posting aka affiliate marketing
Old link posting idea
Group of shady sites
Outrageous income claims
Risky 60 day money back guarantee
Tricky pricing policy
Fake story of a single mom
Shelly Davis is a fake personality
Hidden costs
Overall score:

2 out of 10

Verdict: Borderline Scam
About the Author: Adam
My name is Adam. I'm the founder of Your Income Advisor. My goal is to help others succeed online, by exposing scams and reviewing top rated products. I can help you start
your own business online