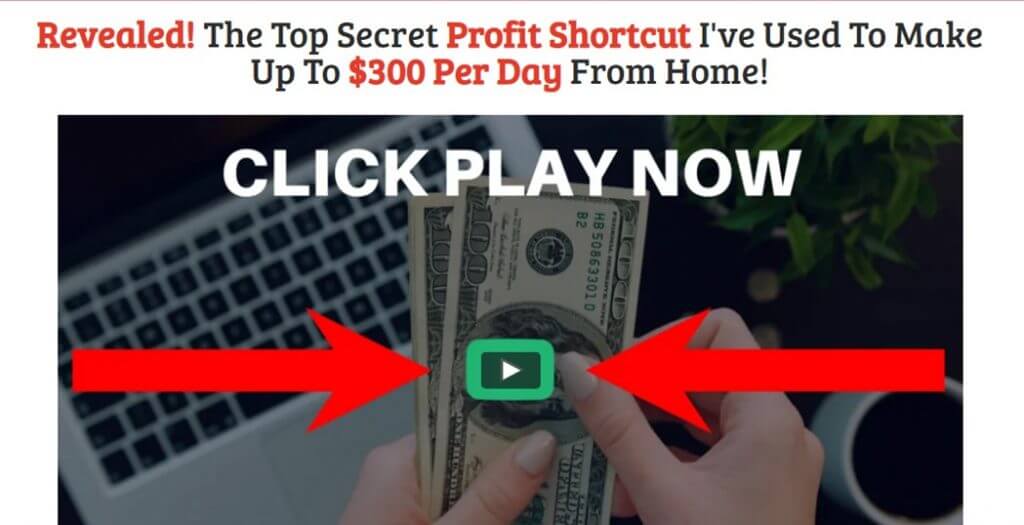 Product Name: The Profit Shortcut
Website: multiple domain names
Founder: Misha Wilson or Sarah Highland
Price: $27/$37 and other hidden costs up to $24.000
Overall score: 3 out of 10
Verdict: Not recommended
A few days ago I came across a program called The Profit Shortcut and decided to write a new review thinking that it's going to be something new, a new research.
Then I realized that it was not a new program.
It was an old program and I already did my research.
I also noticed that Misha had started to use some other new misleading strategies and new people can fall into his trap.
That's why I decided write another review and expose all those new misleading strategies to save you from falling into the trap and avoid wasting your money.
Is The Profit Shortcut a Scam? Read my in-depth research to learn the truth.
Short review of The Profit Shortcut
The Profit Shortcut by Misha Wilson claims to teach and show you new shortcuts to making a lot of money online. In fact, it's not true.
First, there are no shortcuts to making money online.
Second, The Profit Shortcut is a doorway to another program called The Super Affiliate Network and Super Affiliate Secrets X.
So, Misha always uses "Super" word in his program but his programs are far from being "super" programs.

Pros of The Profit Shortcut
Basic tips on affiliate marketing
Cons of The Profit Shortcut
Misleading income claims
Hidden costs (upsells)
Very low income potential
Not a sustainable business model
Promoted though 3 different websites
The Profit Shortcut Review
First of all, as I said above, this program is not new. New cover with old content.
When you visit The Profit Shortcut website you will have to watch a video which is absolutely misleading.
It tells you a story about how many people like you are now making 6 figures per month thanks to
And of course, the video promises that you need zero experience, skills or product to earn a solid income from the internet.
The video even says you can spend a few minutes a day and still make a lot of money every day.
Misha promises that thousands of people are waiting for you to visit your website and ready to buy what you are going to promote to them.
In fact, I'm not even sure that Misha stands behind this program. Maybe someone else, an affiliate or his friend is promoting The Super Affiliate Network through The Profit Shortcut.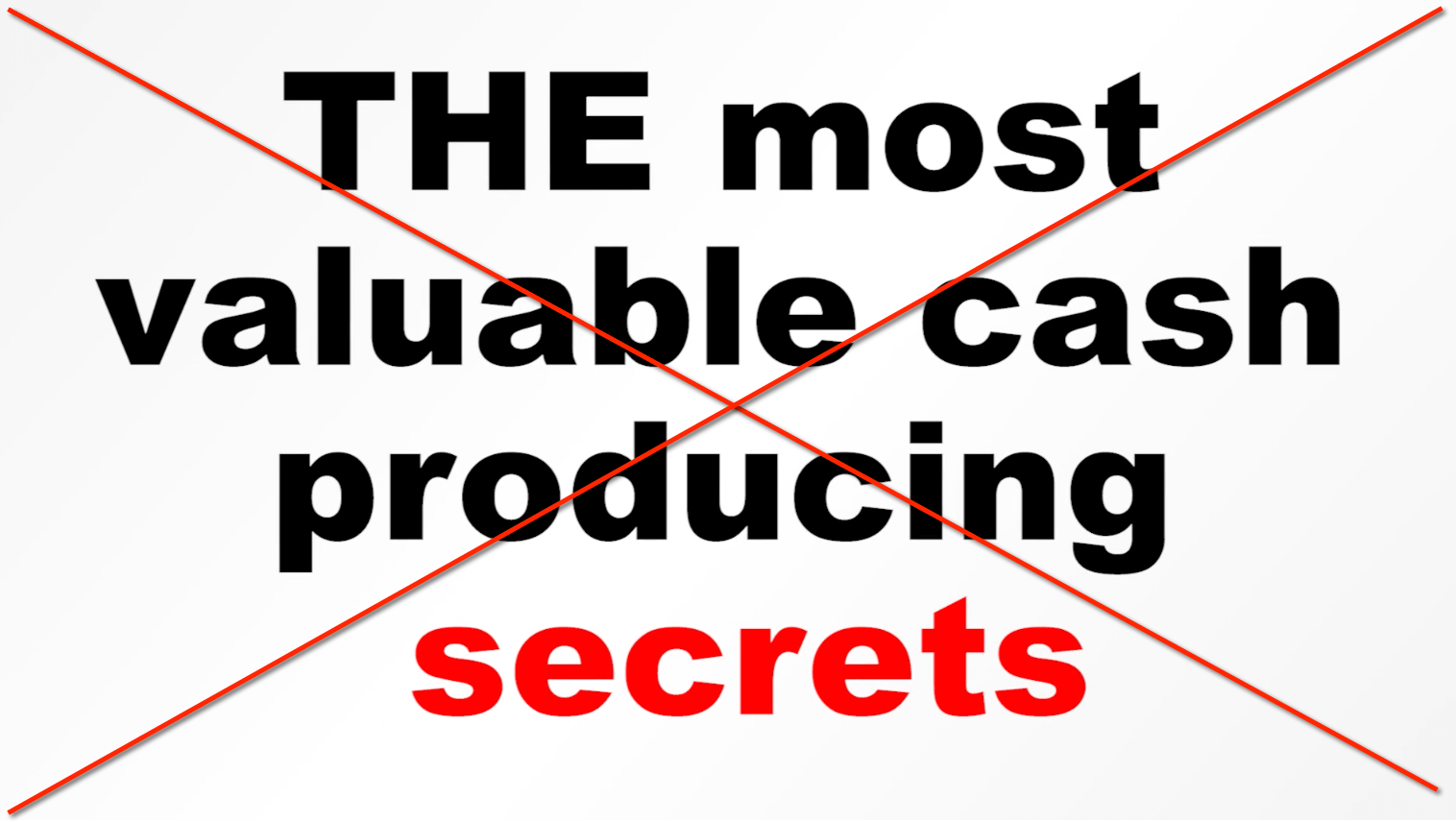 Who knows? Maybe. Again in the video they show you Wall Street Journal and Forbes images to add more value to their program.
But it's simply impossible when there is no value. Again they promise to reveal the most valuable cash producing secrets and help you become rich.
The truth is that none of this is true.

If you decide to leave Misha's website you will see this message that says: "you are making a huge mistake if you leave this opportunity".
You will only 9 minutes to join or leave. This is just a simple trick that adds a sense of urgency to it.
I think you are going to make a huge mistake if you decide to join The Profit Shortcut.
Then if you decide to click and agree you will see Step 1 that asks you to enter your email address.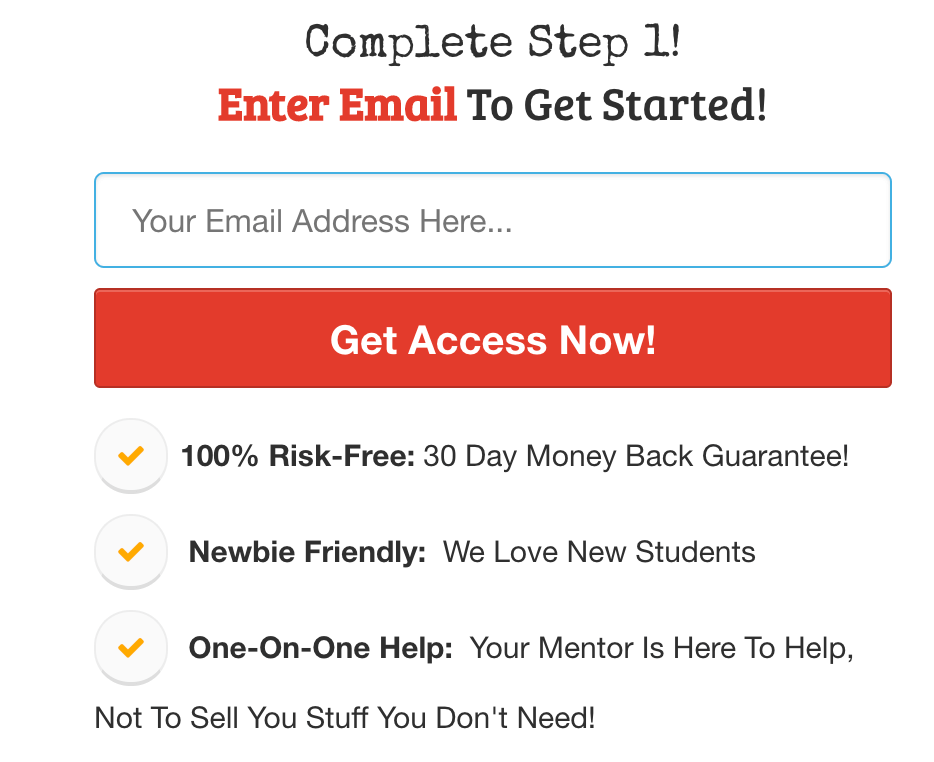 After submitting your email address you will see a new screen with 3 steps to complete: Contact information, shipping information and payment information.
You will have another 10 minutes to complete these 3 steps and pay $37.
Who is The Profit Shortcut For?
For anyone who has a lot of money to invest in the Profit Shortcut with no guarantee of any sort of income.
Your main mission will be promoting the same program to other people like you.
How Does The Profit Shortcut System Work?
It's a kind of mirror website that is built in order to catch visitors and send to the main website. The idea is to sell high ticket products for a commission.
I know many other programs doing the same thing and it simply doesn't work.
Because VERY FEW people can actually afford to pay and you have to find those FEW people and be able to convince them.
This is extremely hard. A friend of mine did it and lost all his money. See his message to me.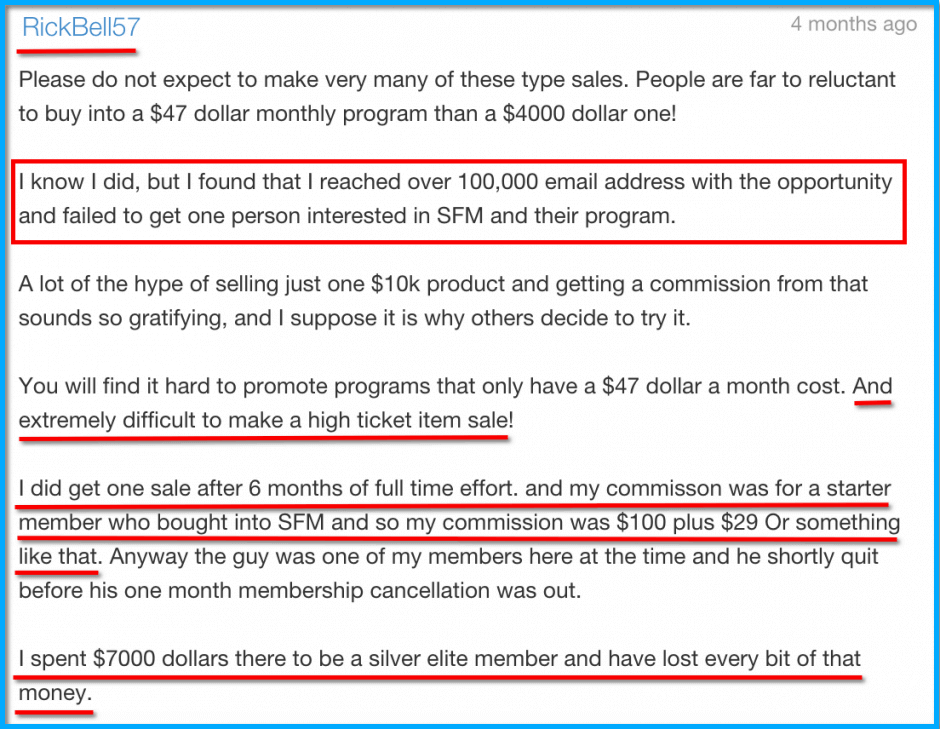 Support
Support is only through Zendesk. I'm not sure if you can contact Misha himself or not. I think most probably you can't.
It's like outsourcing support to someone else. This type of support is never considered quality support.
Pricing policy
There is a lot of confusion here. In fact, this review is about the same program but promoted through 3 other programs.
In Super Affiliate Network you can try the program for $1.
In other two programs, The Profit Shortcut and Super Affiliate Secrets X though these programs lead you to the first program in these two there is no $1 trial.
It's sold for $37. Before it was sold for $27.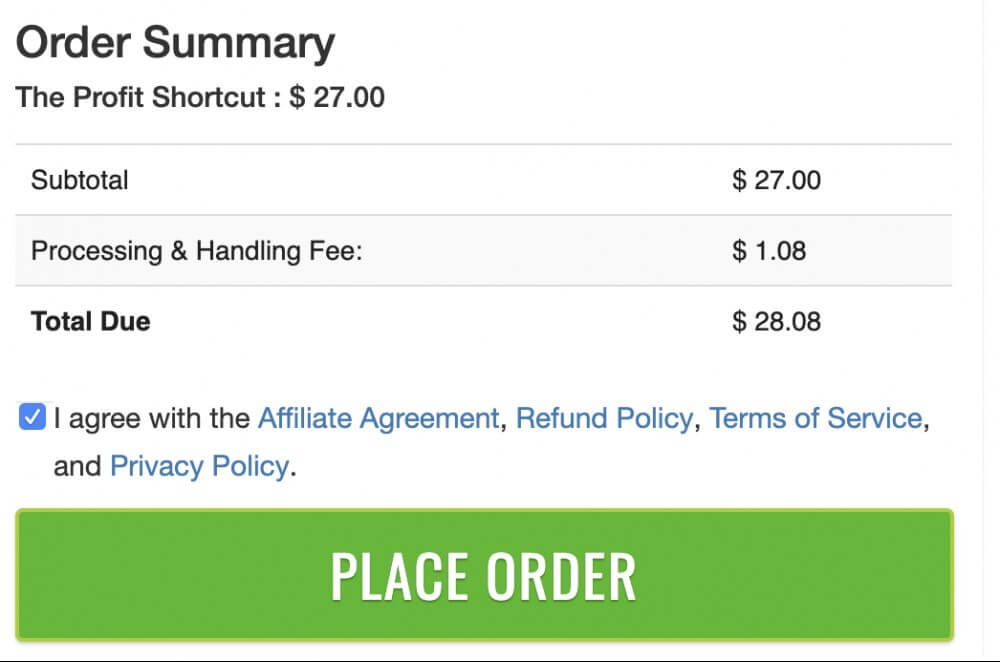 Refund policy
The Profit Shortcut offers 30 day money back guarantee which is a very positive aspect. If you don't like the product you can ask for refund within 30 days.
But I have to warn you that this refund is acceptable only if you buy basic or annual membership. For all other expensive packages refund is not accepted.
You have to prove that followed the training and completed actions. Only after 265 days you can ask for refund. I think it's not a refund.
It's just an imitation of refund. Especially considering that some packages may cost you several thousand dollars.
The Profit Shortcut also gives you another type of meaningless offer like if you ask for refund they will also pay you $100 or $1,000.
I can tell you with confidence no one is going to pay you anything. You will be a lucky person if you can get your money back.
Upsells
Like many other programs The Profit Shortcut is full of upsells. There are two many of them.
But since The Profit Shortcut is a doorway to Super Affiliate Network I don't know exactly which upsells you will be offered.
In Super Affiliate Network they offer about six upsells. This includes membership packages. The cheapest package is $47 per month.
The most expensive one is $12,497 for 6 months or $24,994 for 12 months.
It's absolutely clear that paying so much money for these products doesn't make any sense. It's a wasted money.
Over the years I heard many true stories from people who lost their money.
On my website I got comments from many people who told me their stories of how they wasted a lot of money by falling to scams like The Profit Shortcut.
Though Profit Shortcut is not a scam I believe it's not a good investment.
Programs involved in the Profit Shortcut project:
There are mainly three programs involved in the project. These programs are:
The Profit Shortcut
The Super Affiliate Network
Super Affiliate Secrets X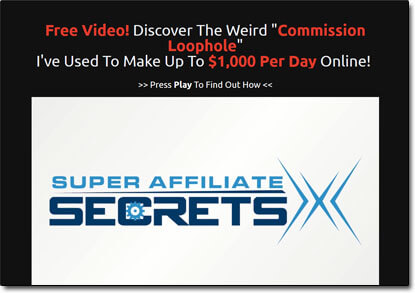 All these programs are leading to each other. They are promoted through different websites. They have different payment plans or memberships.
There is a lot of confusion there. All these websites use different advertising videos but all of them have one thing in common – they are misleading.
What I like about The Profit Shortcut
You can learn basic tips on affiliate marketing. This is all you can get from these program. You can also get a refund for basic packages only.
What I don't like about The Profit Shortcut
There is nothing new here. Like in many other programs The Profit Shortcut follows the same path. From time to time they change their advertising video.
Sometimes they promise $500 per day, sometimes $300 per day. Change their upsell system. Sometimes basic membership is sold for $27, sometimes for $37.
But their main rule never changes. It's all about clicking a button that will make easy money for you. They change video testimonials.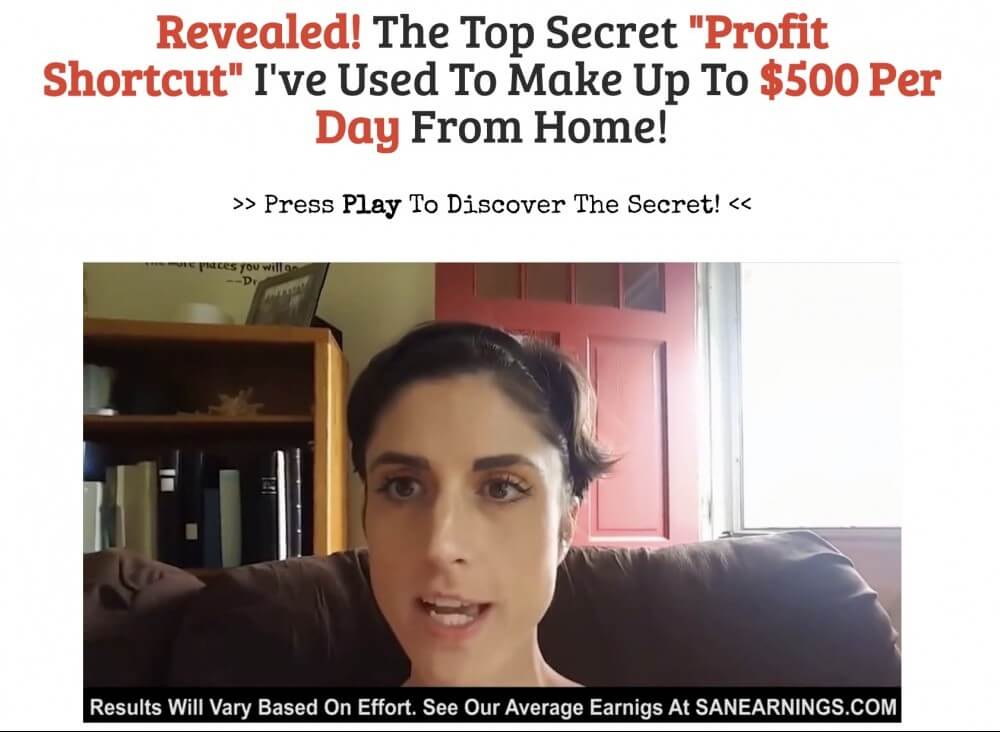 Most likely they are paid actors from Fiverr.com.
The system is mainly geared towards recruiting people into the system which is wrong when it comes to teaching affiliate marketing.
What is the value if you teach only how to bring people into the system.
Though all those programs lead to each other I don't like the way they do it. And I believe no one will like it.
Because in one program they offer a free trial, in another case they offer $1 trial, in the third one they don't offer such opportunities and you have to pay to become a member. Very confusing in my opinion.
As a business model it's not good because while they suggest that you pay several thousand dollar for their membership packages they don't give any guarantees of success.
And it's clear why. Because no one can give such guarantees. Why then ask people to pay so much money?
Isn't it misleading? I believe it's totally misleading.
I see some testimonials on The Profit Shortcut website and to be honest I'm very skeptical about them.
If they have many successful members why they have only a couple of them on their websites?
They should have way more to convince me and you that the Profit Shortcut is worth our money.
The worst thing about programs like The Profit Shortcut is that their main purpose is to take from you an initial payment and then start throwing many upsells on you until you run out of your money.
This is definitely a wrong approach.
Can you really profit from The Profit Shortcut?
I think it's hard to profit from this program. Because their membership packages are very expensive.
You can't be profitable until you earn your invested money back. Earning your money back will take a significant time.
Considering that according to their earnings disclaimer most people earn $103 or $376 per year your chances for success with the Profit Shortcut are very slim.
You can take a look at the screenshot below and see for yourself the numbers.
Out of 40,933 partners 39,840 are earning $103 per year and only few people, 58 are earning $9,659 per year.

With these numbers in mind do you really want to put your money at such a high risk?
And also, remember there is no shortcut to making money online. Such shortcut doesn't exist.
In my opinion, any program that takes this type of approach must be avoided.
Is The Profit Shortcut A Scam?
It's really hard to tell if the Profit Shortcut is a scam or not. At first it looks like it's not a scam. You can learn some basic things in affiliate marketing.
But on the other hand, paying a lot of money for the product doesn't make any sense if you can't sell it.
In order to earn a high commission you have to first pay for the product. Since the Profit Shortcut is
1. Very expensive
2. Promoted using many misleading income claims
3. Has many upsells
I don't want to recommend it anyone. Plus there are many other legit alternatives like Wealthy Affiliate, Income School, Affiloblueprint, Sitesell.
You can invest your hard earned money in a much better way.
What will be the future of the Profit Shortcut?
Many other programs specialized in selling high ticket products either have been shut down or have many complaints.
Example of such programs is in the list below. This list can be actually long but I just want to name a few of them.
I don't know what will be the future of the Profit Shortcut but most programs involved in high ticket business very often fail or get shut down.
Final review of The Profit Shortcut
Basic tips on affiliate marketing
Misleading income claims Hidden costs (upsells)
Very low income potential
Not a sustainable business model
Promoted though 3 different websites
Overall score: 3 out of 10
Verdict:

Not recommended
About the Author: Adam
My name is Adam. I'm the founder of Your Income Advisor. My goal is to help others succeed online, by exposing scams and reviewing top rated products. I can help you start
your own business online