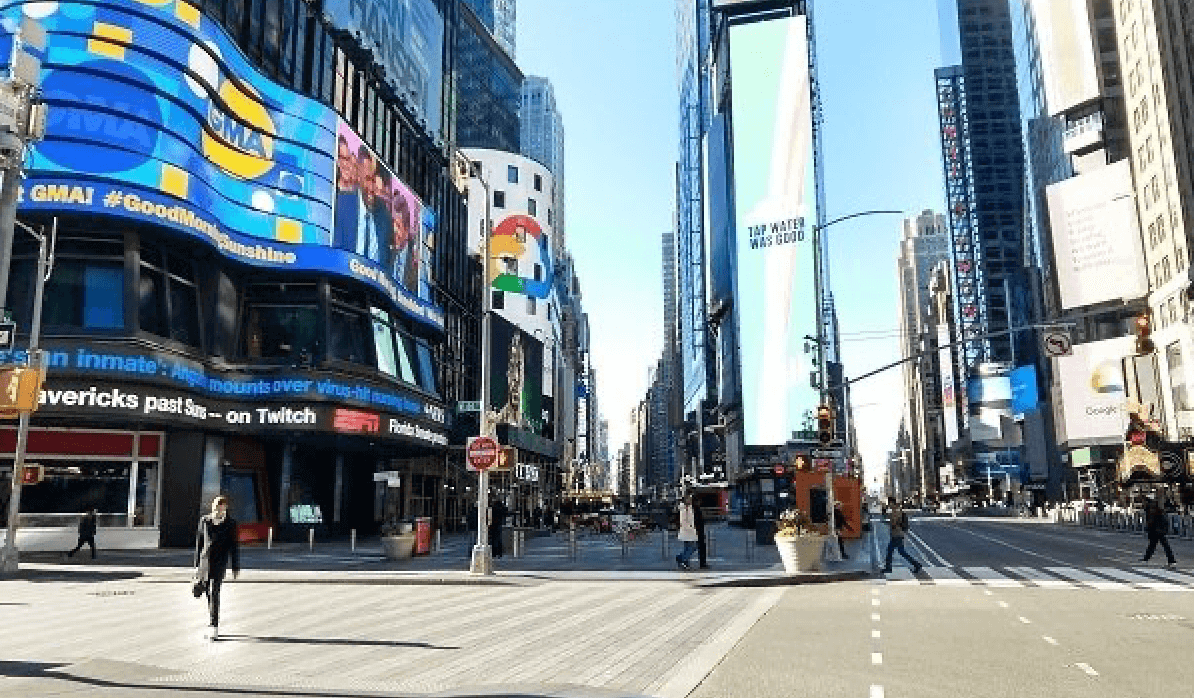 The Coronavirus COVID-19 problem made all of us to move to a long lock down and we can do very little to change the situation.
All we can do is learn lessons and use the time we spend in isolation to our benefit. Coronavirus COVID-19 has affected everyone in the world, people and businesses.
Some even died from this virus. Many people lost their jobs and unemployment rate rose to almost 5%.
In April 2020 over 6 million Americans have been registered as unemployed. Numbers are huge in China as well.
Even more people lost their jobs in Russia and many other countries. At the moment almost all countries are in full lock down.
Let's see what we can do to change the situation in our favor in terms of financial standing because we have families and we need to be able to support them.
How Soon Can We Recover After Pandemic
As I said above, we all have families and we need support them during this pandemic time.
It looks like everyone wants to know how long this pandemic time till last because this uncertainty fears all of us.
According to statistics, even in the United States where a lot of people die from COVID-19, is gradually getting back to normal life.
Some States like South Carolina, Charleston, Atlanta, Georgia, Huston, Texas, Tennessee, Nashville, plan to get out of quarantine restrictions starting from April 27-28, 2020.
California will likely to end quarantine in May. In many other countries quarantine will most likely end in May too.
Anyway, as we see, the whole quarantine period is going to last about 2 months or so.
For people and businesses it's a big trial because people lose money, businesses and jobs.
But we must realize that recovering from pandemic will take much longer than two or three months. Many people will lose their businesses completely.
It's no secret that those that have huge investments will recover much quicker than small businesses.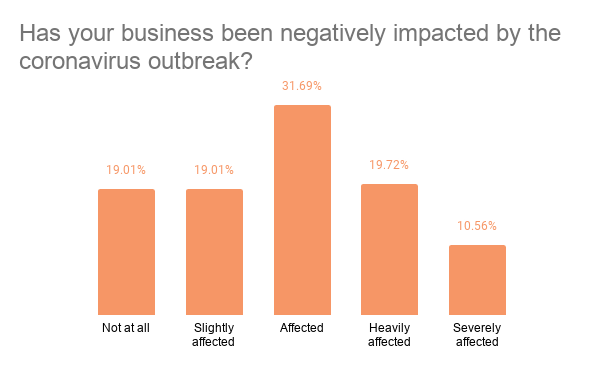 Who is Impacted by Coronavirus?
Big Companies
Let's see who is affected by Coronavirus COVID-19. One of the major e-commerce sites like Amazon is affected by this pandemic.
22% or maybe even more people involved in Amazon business have changed their strategies as a result of the pandemic.
It's reported that Amazon has suspended shipment of "non-essential" products which definitely cuts its profit.
At the same time sales of essential products grew in March compared to previous months before pandemic.
Products like toilet paper, disinfectant wipes, lysol spray, baby wipes, hand soap, water, mask, rice, pasta, water bottle are in high demand now.
But these products are cheap which is why Amazon is impacted in terms of the profit.
The same can be said about Wallmart, eBay, Target and many other e-commerce websites.
Both brick and mortar stores and online e-commerce sites are impacted due to export bans or stock shortages.
Tesla plant in China was shut down. Hyundai reported that they stopped all their car manufacturing plants in South Korea.
The same happened to Volkswagen and BMW in China. American Apple Corporation closed its shops in China.
Starbucks and McDonald's did the same.
Many big corporations like LG Electronics and ZTE refused to participate in the international Mobile World Congress.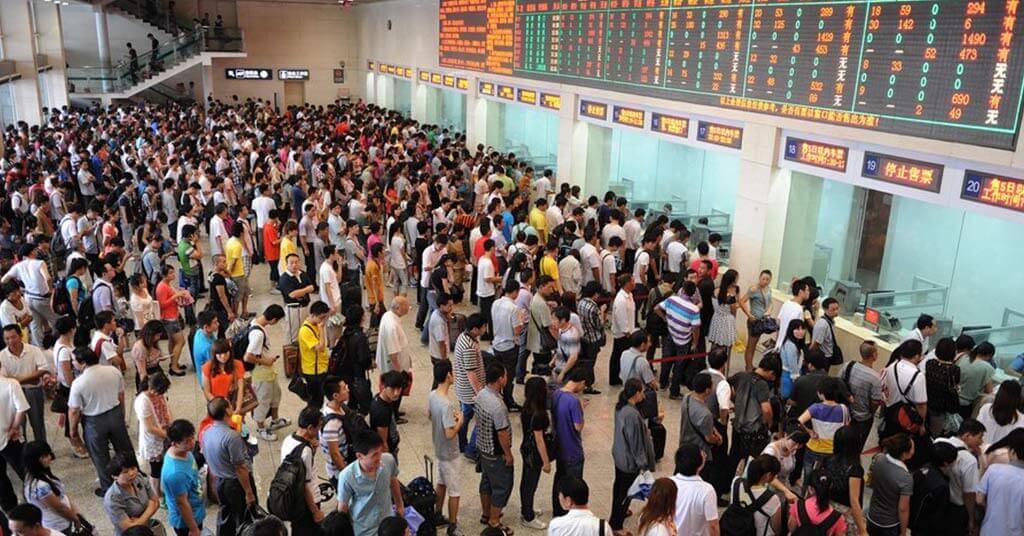 All airline companies like Air Canada, Air France, Qantas Airways, Lufthansa, British Airways and many others stopped International flights and as a result lost millions of dollars.
Companies involved in tourism lost millions of dollars in profit since February 2020 and this will continue in the next few months as well.
As we can see, Coronavirus affected all businesses worldwide, big and small.
But if big businesses like Amazon lost some of their profit, small businesses lost their businesses completely.
Online Business
Even those involved in online business like affiliate marketing have been affected by Coronavirus pandemic.
Because most people many people switched to save money mode. If they planned to buy something before pandemic, they decided to save their money because many of them lost their jobs.
Even Amazon reduced commission during this pandemic from 6-8% to 1-3%. This was catastrophic to most affiliate businesses working with Amazon.
Many affiliates left Amazon and changed all their affiliate links to other programs like Target, Wallmart, CJ.com, Shareasale.com, eBay.com, BestBuy.com.
Not all online businesses are affected equally. Some business are affected way more than others.
We all understand that businesses that sell mobile phones are affected way more than businesses selling essential products like food or masks.
What is affected in real world is affected in online world as well.
But since most services, offices and shops are now closed, people buy online and this leads to new opportunities for those involved in online business like affiliate marketing or e-commerce.
Since both offline and online businesses depend on people's purchasing power, we should look into this aspect too.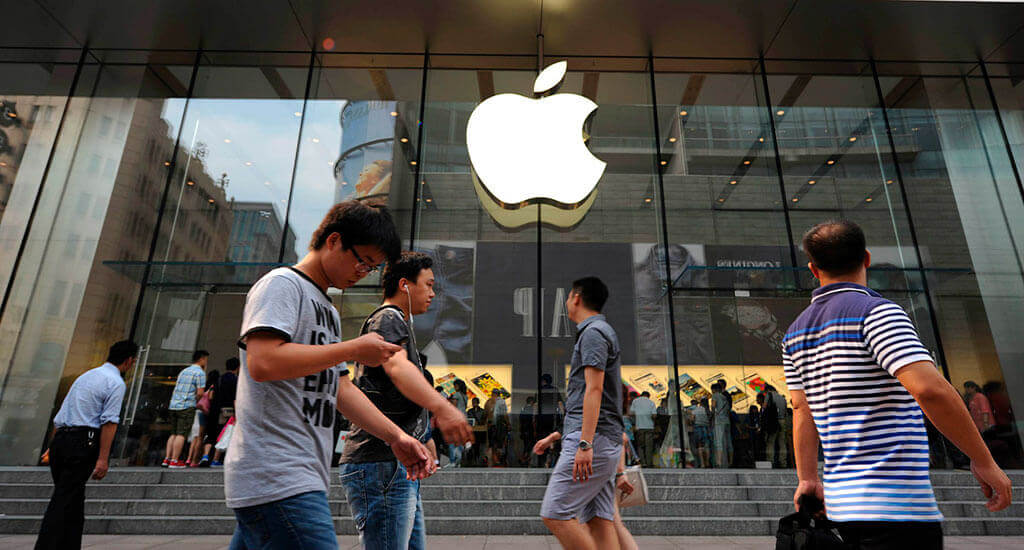 It's important to note that people's purchasing power is not affected equally everywhere.
For example, in the Inited States, government helps financially all its citizens. Everyone gets $1,200 per adult and $500 per child in the family.
Plus each State has its own financial benefit program during coronavirus pandemic.
People are free from paying rent or mortgage.
The U.S. Small Business Administration also helps people overcome the challenges created by COVID-19 by offering multiple funding options.
By this I mean, purchasing power is affected way less in countries like United States, Canada, Scandinavian countries.
Purchasing power in Russia is affected very seriously because the government doesn't help people at all.
So, it really depends on where you live and the type of business you are involved in.
For example, my online business is not affected seriously during pandemic time compared to previous months.
Because I'm not working with Amazon. Everyone's situation is different and depends on many aspects.
Anyway, we must keep in mind that virus outbreak, quarantine period, all this leads to lock down, some stress and and uncertainty in all respects.
This means people can lose jobs and income. At this time people whether they want or don't want they will have to still make purchases with more focus on essential products.
This means they will buy more of this online which inevitably leads to the idea of building an online business to prepare yourself for possible future outbreaks.
I think Coronavirus will impact all businesses and people in the coming months and no one can avoid it.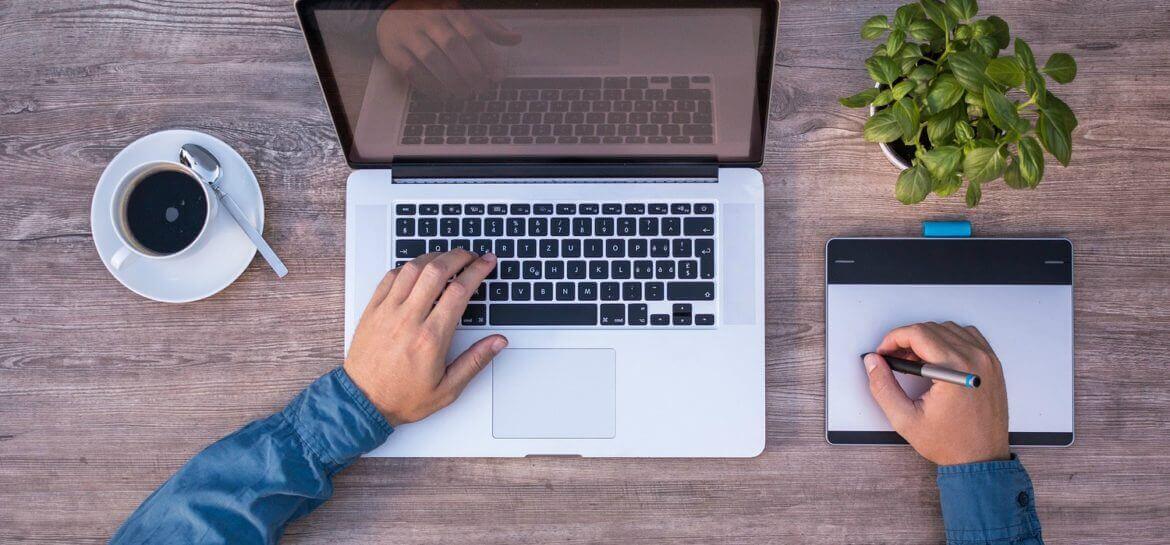 Online Business and Income Opportunities
Work for Amazon
Though Amazon is a primarily online e-commerce site and puts much emphasis on online sales, the company is now hiring people for delivery work due to a high demand for certain type of products.
All this became possible due to coronavirus. For some people who lost their jobs this may be a good opportunity to find a new job to overcome this hard pandemic time.
I believe the same applies to sites like Target, Wallmart, eBay.com, BestBuy.com and many others.
Online Tutoring
Another way to having an online business is through online tutoring or online courses. This is an excellent method during the times of social distancing.
Quarantine period will end sooner or later but there is no guarantee that it will not happen again in the future. Next time it can last for maybe 3,4 or even 6 months.
No one knows what can happen in the future.
That's why if you teach at normal times you can continue teaching in the time of pandemic. There are programs like WhatsApp or Zoom.
Especially with Zoom you can make conference calls and provide your tutoring services for a certain fee.
Online Course
Or you can create an online course on any topic you have a profound knowledge and sell your online course through your own blog or your Youtube channel.
It can a language course, technology help or advice, computer basics course, accounting course, baking course, barbering course, boxing course, computer repair course, cooking course, fitness course.
In fact, if you create your course you can become an affiliate marketer and promote it successfully.
It will take some time to create a course but in the long run it will pay off.
Translation Services
You can provide translation services online during video conference calls. Such services are very expensive and can be a lucrative method to earn a solid monthly income online.
Blogging
You can become a blogger or vlogger. Both methods work well for hard working people.
Creating a blog can bring thousands and even millions of people to your blog as well as millions of views for your video channel.
All this is called affiliate marketing which is a proven and well established method of making money online.
Ecommerce
eCommerce is another method of online business that you can build through programs like eBay, Amazon, AliExpress and many other e-commerce websites.
It's called drop-shipping and has advantages as well as disadvantages. It can be done through Shopify as well.
SEO Services
You can provide SEO services to blogs if you know how to do it. Or you can create an online course about SEO and sell it online.
This can be a very profitable business that will make you thousands of dollars in the long run.
Content and Proofreading Services
You can provide proofreading services for other bloggers and write content for blogs.
Bloggers today need high quality content and if you know how to write SEO optimized content you can create a piece of content around 2,500 words per article and easily charge at least $50.
Write 20 articles per month and pocket $1,000.
When it comes to providing content or SEO services, you can do it through sites like Fever.com, Upwork.com.
Affiliate Marketing
When it comes to promoting digital products, such as online course or promoting someone else's product you can do it through your own blog.
This is called affiliate marketing. I think affiliate marketing is the most profitable and easy way to make money online because you can do it even if you don't have your own product.
It requires minimum monetary investment while giving you maximum income opportunities in multiple ways.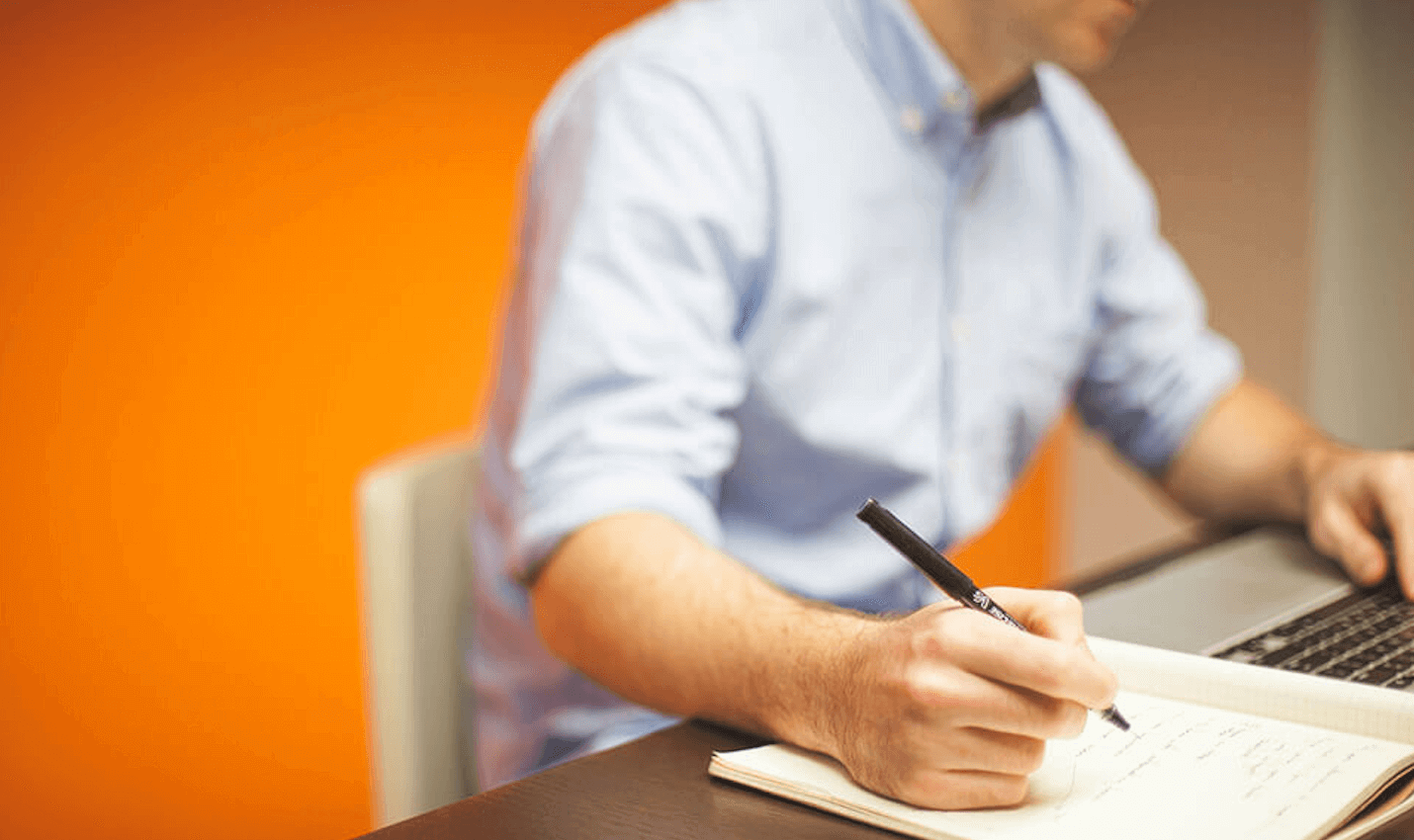 Can Really Online Business Help you In Case of a New Virus Outbreak?
Yes, it definitely can help you. Because I believe world will never be like it was before pandemic.
Though viruses like COVID-19 kills people and we can nothing about it, we can see the tendencies taking place during pandemic.
People will now be making online purchases even more often than before which means new income opportunities for us to uncover and make working to our benefit.
Though it's hard to prove whether COVID-19 is a natural virus or created artificially, I think it's not the last virus and I even believe it was created.
I think next time there will be another virus, much worse than COVID-19. We have to prepare ourselves for harder times.
If you use your time and isolation period wisely and start building your online business now, you can build it to the point when your business can supplement your main income and help you in the future to overcome viruses or any other difficulties.
Since more people now spend their time online especially those lost their jobs, I believe many of them will now be looking for ways to build their online business.
Because everyone wants to be financially independent and this pandemic taught us a great lesson in that respect.
As I said above, Coronavirus will impact all businesses and people in the coming months and no one can avoid it.
But with online business, especially with affiliate marketing you have an excellent advantage of having no physical product or spending no money on products.
You can create a digital product or promote someone else's product and still earn your share of profit.
It is a pure advantage of affiliate marketing over all other types of businesses, both online or offline.
For more info about affiliate marketing read my article on affiliate marketing.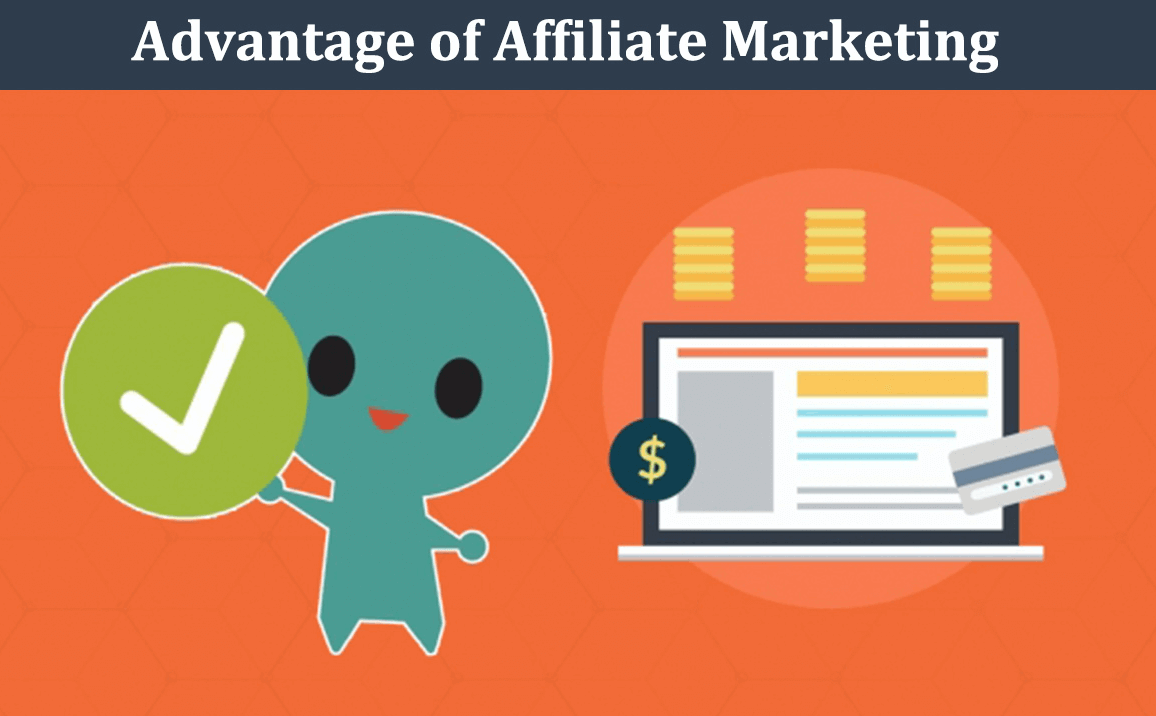 Advantages of Having an Online Business
I think advantages of having an online business are many and they are very obvious, especially when it comes to affiliate marketing. Some of them are:
No need to pay salaries
No need to pay rent
No need have your own product
No need to buy and store products
No need to pay taxes
No need to follow daily office schedule
You are your own boss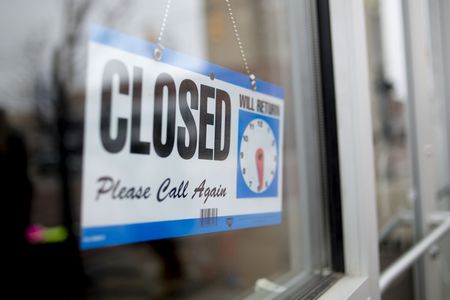 What Can You Do to Prepare Yourself for Future Pandemic?
You can use this isolation time to your benefit and start building your online business NOW. Since you are in lock down at home why waste your time by doing nothing.
I believe many people after this pandemic changed their approach and even habits. You don't know what can happen in the future.
Maybe next time there will be another form of pandemic, much worse than COVID-19. Who knows?
Now is an excellent opportunity to spend your time wisely and start building your very own online business that will help you overcome hard times in the future.
During quarantine time, you need to calm down and act as rationally as possible. Do not make hasty or emotional decisions.
I think this pandemic taught is all a lesson in terms of saving money and using our free time wisely.
If you have brick and mortar store try to set up and launch an online version as well as you can avoid quarantine problem in the future.
If your store is closed because of a quarantine in the future you will be able to continue and run an online version of your store.
If you run a company, prepare your office to work 100% remotely in the future so you can switch to an online mode at any time if needed.
The most painful problem if you run a company. You may have to send some people on temporary leave. But in no case lose your employees. Support employees, their families.
Cut off all unnecessary, secondary costs. This is a good reason to do some changes to your existing business.
But be careful with your key customers, employees and key suppliers.
Review your business plan for the next 2,3 years. Now you have time for this. You and your team have time to think and change what needs to be changed.
Explore the competition again and the market. This can lead to some new decisions that can change your business and your income in a positive way.
Start testing remote work where possible. Some companies are already switching to 100% on-line mode.
Start preparing yourself for the next pandemic today.
About the Author: Adam
My name is Adam. I'm the founder of Your Income Advisor. My goal is to help others succeed online, by exposing scams and reviewing top rated products. I can help you start
your own business online