Quality of the Program
0.0/10
Cons
Fake testimonials
Many complaints on TrustPilot
Members can't cash out
Bold income claims
No support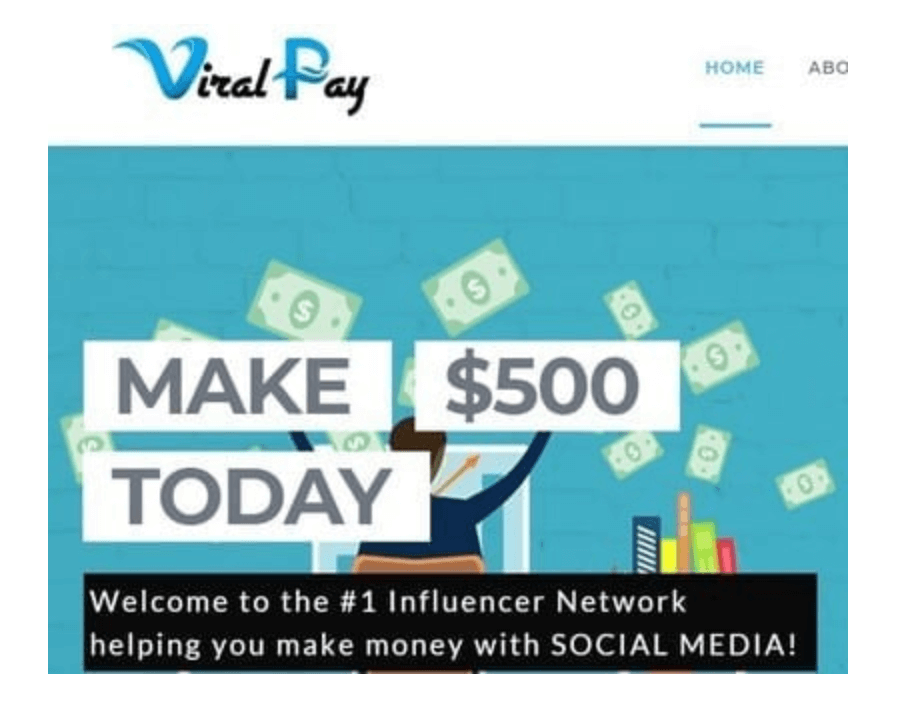 Viral Pay Scam Review
Product Name: Viral Pay
Founder: Unknown
Website: www.viralpay.co
Price: Free to join
Rating: 0 of 10
Final verdict: Not recommended
There are many programs online like Viral Pay and most of them are useless in terms of helping you make lots of money online.
They claim they can help and make bold claims but in practice it's very different. In fact, Viral Pay works exactly like Clout Pay that I've reviewed recently.
Both programs have common issues in terms of bold claims, trust, complaints and many other issues.
In this review I will reveal all these arguments to help you both bold claims made by Viral Pay and reality of what you can expect from the program in terms of making a lot of money.
Short description: Viral Pay is a program working on the same way like Clout Pay.
Your job will be completing tasks, such as promoting links, completing surveys, getting new referrals. Creating account is free which is great but there are many other issues.
What is Viral Pay?
Viral Pay's website is currently unreachable. The new one is Viral Dollars.
As I said above, your job as a Viral Pay member will be referring new members, completing surveys, creating videos and more.
You are promised to earn $500 the same day you join Viral Pay. It's a total BS. You are promised to earn $25 as a sign up bonus.
But believe me you will not get it in cash. All those sign up bonus claims are always BS.
Is Viral Pay Unique?
Though many programs like this one claim to be highly rewarding and unique, in fact, they are NOT unique at all.
Some of them are really unique in their approach like SwagBucks, Google Opinion Rewards.
When it comes to programs like Clout Pay, Viral Pay, Viral Dollars, they are all useless.
Quick research online will reveal a ton of negative facts and complaints about these low quality programs.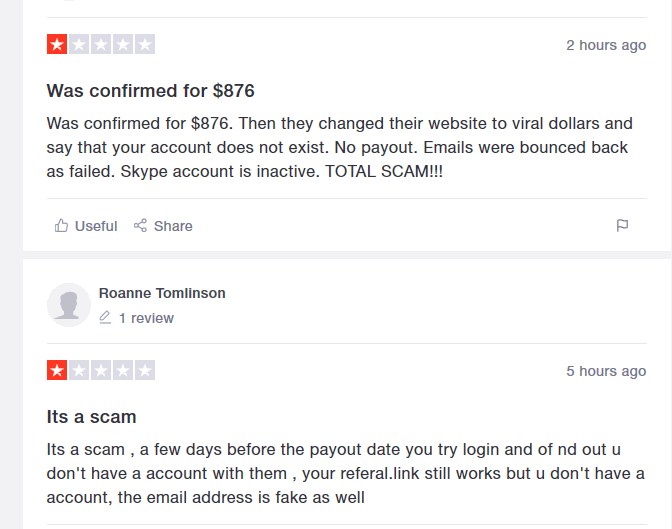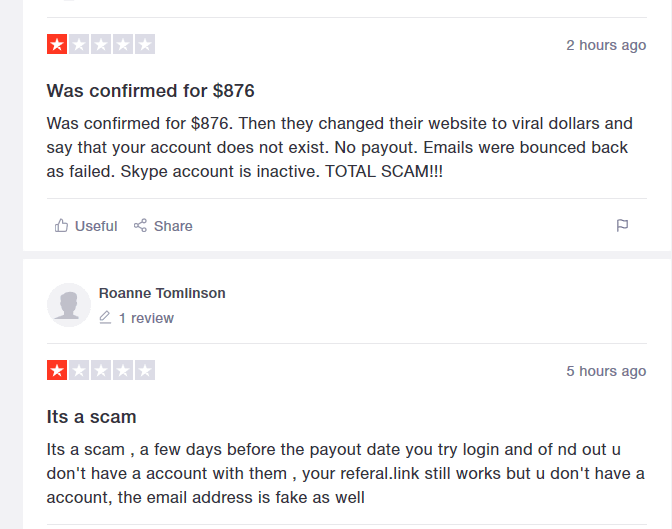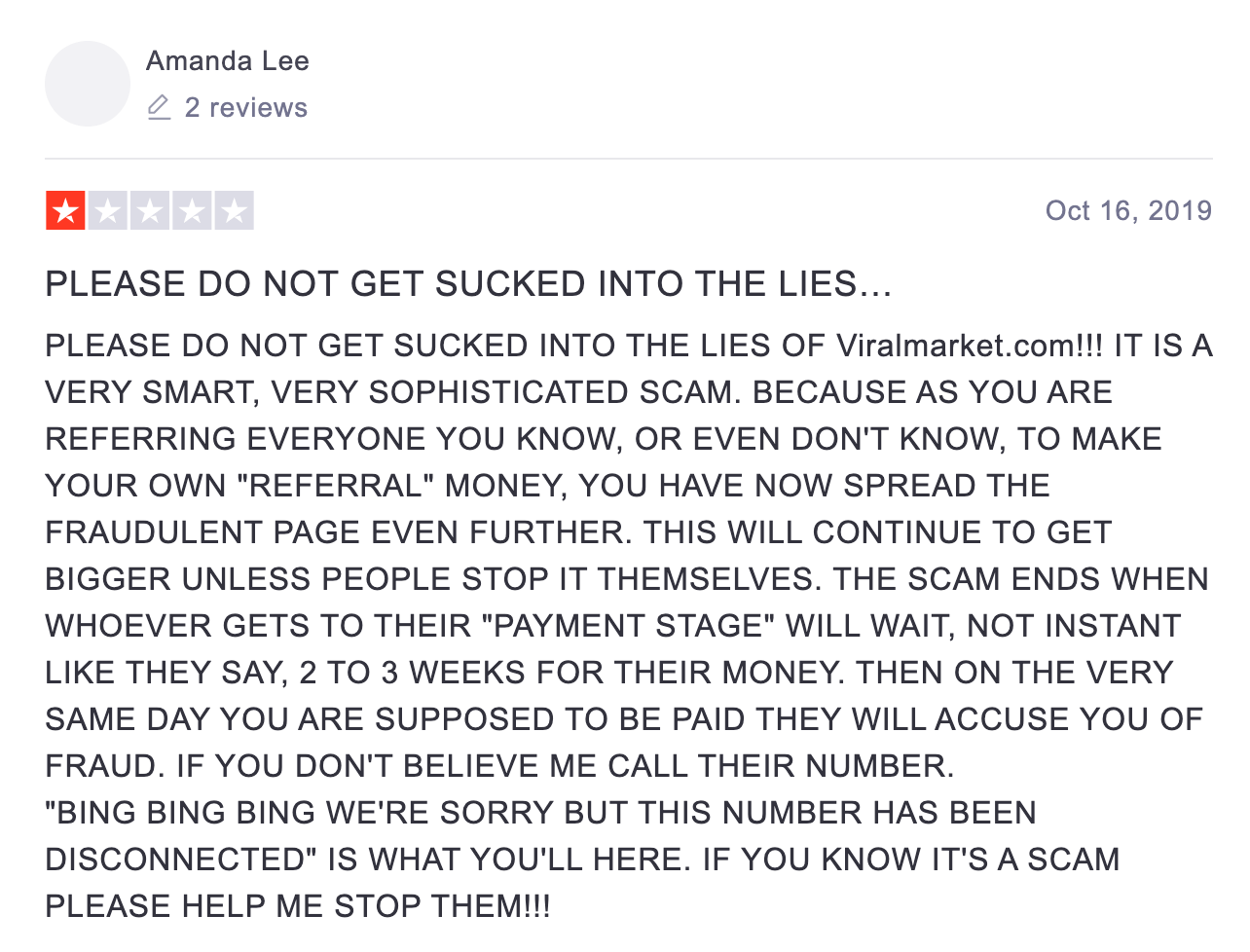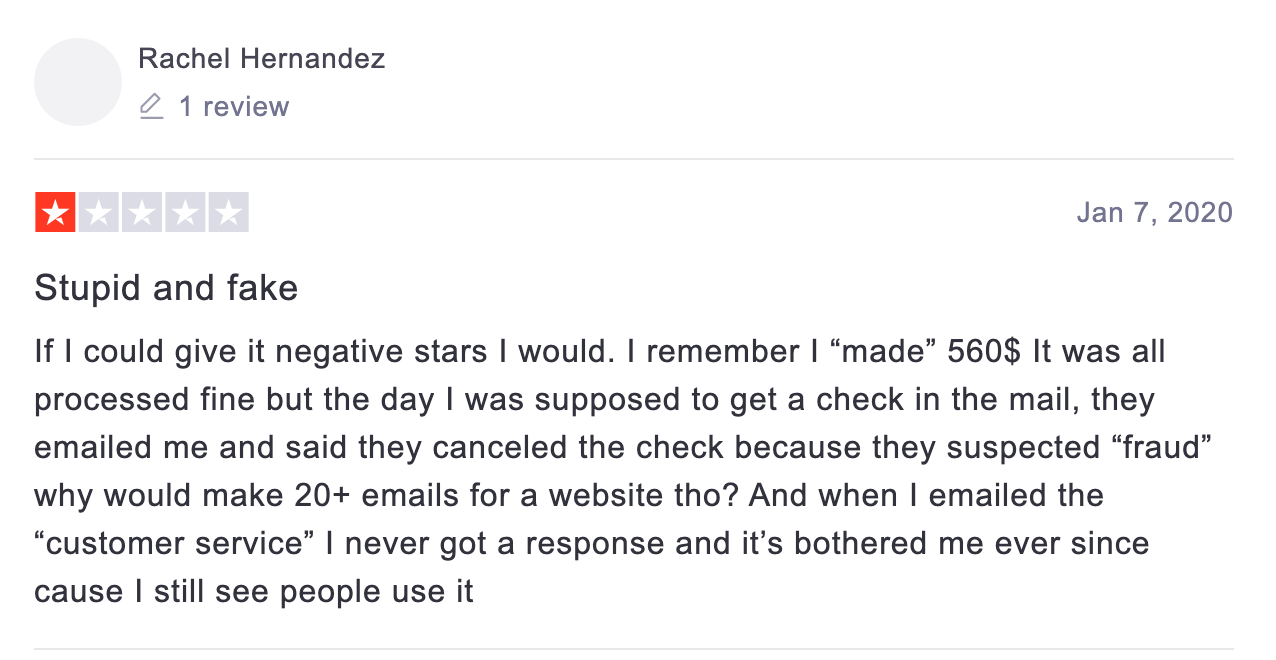 Especially when it comes to their bold claims and misleading approach.
Viral Pay "Unbeatable" Promise
Viral Pay promises you to earn $25 as a sign up bonus which doesn't mean anything at all. If you think you can cash it out you are mistaken.
It is just a theoretical bonus that you will never get in cash if you think so. If it was true then Viral Pay would be paying $25 to anyone creating a free account.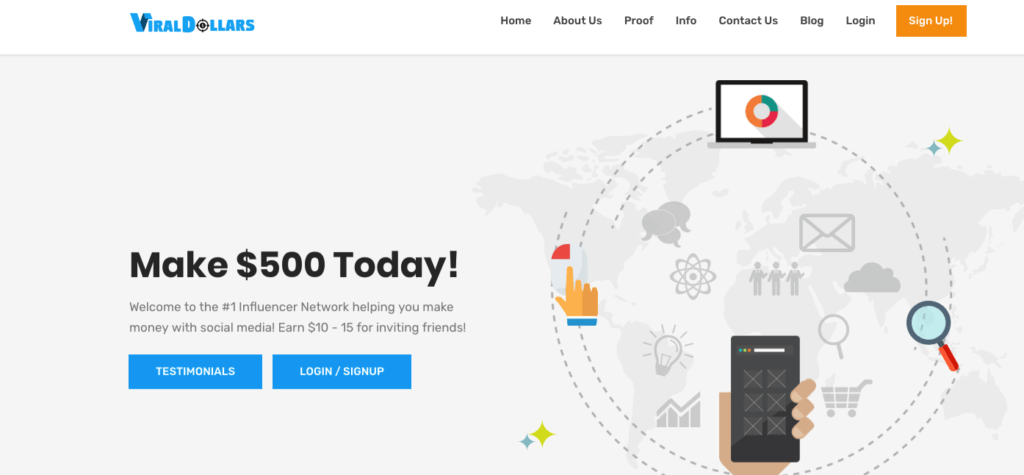 How a company can earn money if they pay $25 to every new member just for creating a new account?
Plus Viral Pay promises you to make $500 the same day you join and start your Viral Pay activity. This is just another bold claim that will never come true.
Maybe you think it is real and I'm trying to mislead you. Believe me, it is very normal to happen online. Many programs are scamming people every single day.
I personally paid $14 to one website a few days ago and they neither delivered their service nor paid my money back.
BTW, before you can get your $25 signup bonus if at all, you need to get at least 20 clicks, get 5 new referrals and complete 4 tasks.
How Does Viral Pay Work?
As a member of Viral Pay your activity will involve the following tasks:
Inviting people to Viral Pay – $10 payout
Getting clicks on your Viral Pay affiliate link – $2 payout
Downloading and testing apps via Viral Pay – $10 payout
Completing online surveys via Viral Pay – $25 payout
Creating YouTube videos – $50 payout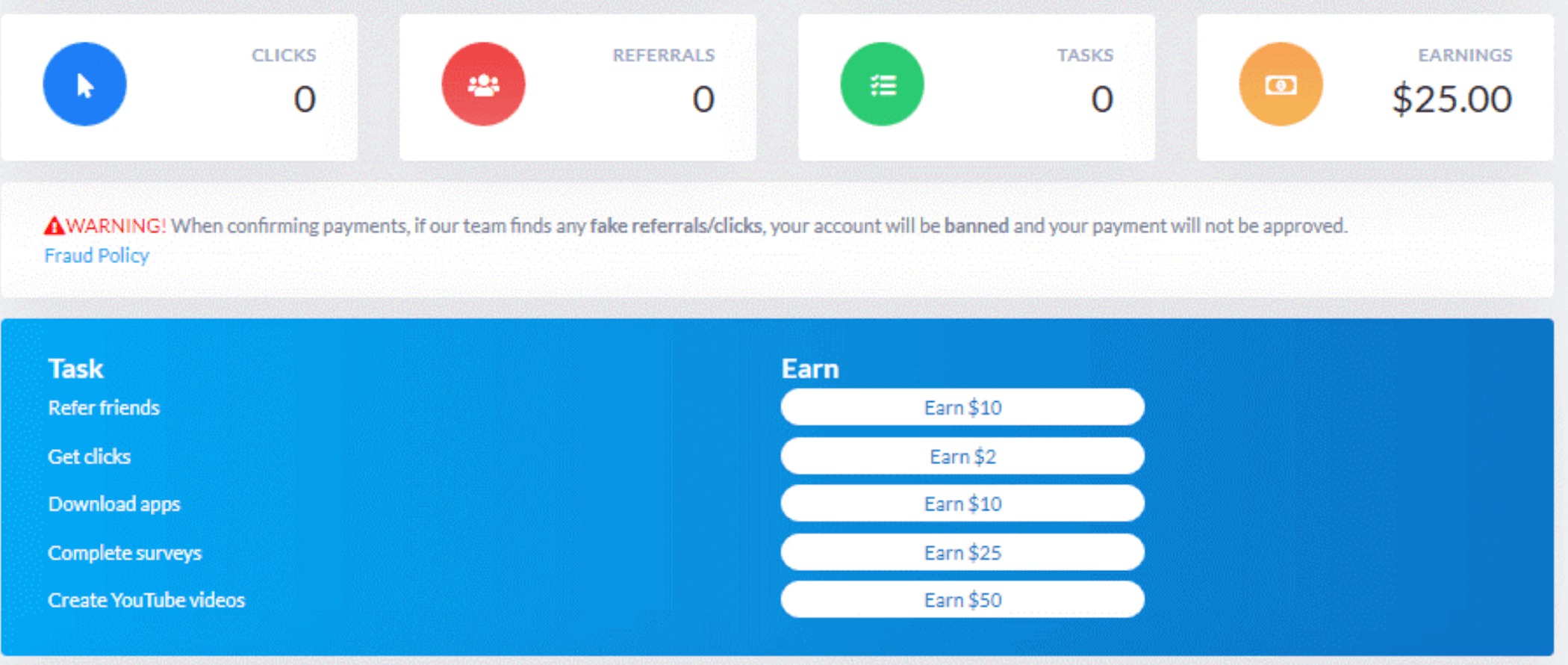 Let's now see how Viral Pay works and how you as a member of the program can perform activity and monetize it.
The activity as a member to Viral Pay involves like recording a video about Viral Pay and uploading it on Youtube.
Once it's uploaded you can get views if you are lucky and get many sign ups for which you can get paid by Viral Pay.
The problem here is that thousands of people upload videos on YouTube every single day but very few can get thousands of view no to mention millions of views.
So, if you hope to upload and get a lot of views and sign ups it is not going to be so easy.
Next activity involves promoting your Viral Pay affiliate link using various methods. You can promote via Youtube which is very difficult as I already said.
Or you can promote your link via social sites, like Pinterest, Facebook, Twitter etc. This is not going to be easy too.
Because most people ignore links and don't even bother to click your link or visit your website. So, getting click and sign ups is also going to be extremely difficult.
Participating in online surveys can make you some money, around $100 a month.

But this means you have to participate in hundreds of surveys, each of which takes around 20 minutes at least.
At the end of the day you will be spending hours and hours in front of your computer to earn $100 a month.
Does it look promising to you? If yes, then you can do it. For me it doesn't look promising at all.
Theoretically speaking, you can earn $2 per referral but in practice you need to advertise your affiliate link in front of thousands of people and may be some of them will click your link.
From my experience I can tell you that even if you get 10.000 clicks you can get only 2,3 signups at best. This is a very long, time consuming and difficult process.
From my experience I can tell you that even if you promote free offers like Viral Pay it doesn't mean everyone is going to take action.
I've been promoting free CPA offers for months and was able to get only few clicks. Free doesn't necessarily mean everyone will accept your offer.
Instead, most people will not even click on your links not to mention accept your offer.
Is Viral Pay a Real Deal?
If you plan to make a few bucks Viral Pay may be a mediocre program for you.
If yo think you can make a lot of money then Viral Pay is not going to make your dreams come true. As I said, if you plan to make a few bucks that's ok.
If you think you can earn $10 per sign up and thousands of dollars per month this will not happen. In terms of Viral Pay promises the program is not a deal.
I wouldn't waste my time with programs like Viral or Clout Pay.
Viral Pay Red Flags
There is a number of red flags I want you to know about Viral Pay. These red flags clear prove that the program is not a real deal at all. Let's see what are these red flags.
Red Flag # 1
First of all, Viral Pay has too many names and currently their main website (Viral Pay) is down.

The new website now is Viral Dollars or Referral Pay. The old one Kids Earn Cash. This is not a good sign pointing to Viral Pay being a suspicious program.
I've never seen legit, solid programs changing their website name. Only low quality programs change their website name from time to time to avoid being spotted online.
Red Flag # 2
On the old Viral Pay website disclaimer page I found mane tags that they have used to get found online.
Most tags used aim at young people because it is easy to catch their attention and make them believe in your bold claims.
Tags include phrases like teen online jobs, jobs for teens, teen jobs online, teens work from home, teens get money, kids earn money online, teen get paid.

Red Flag # 3
Many Viral Pay members complain of having been rejected to get their earned money.
This is a clear sign proving Viral Pay being a scam or suspicious program at best.
According to complaints from Viral Pay members, Viral Pay can easily cancel your account, accuse you of doing fraudulent activity and refuse to pay your commission.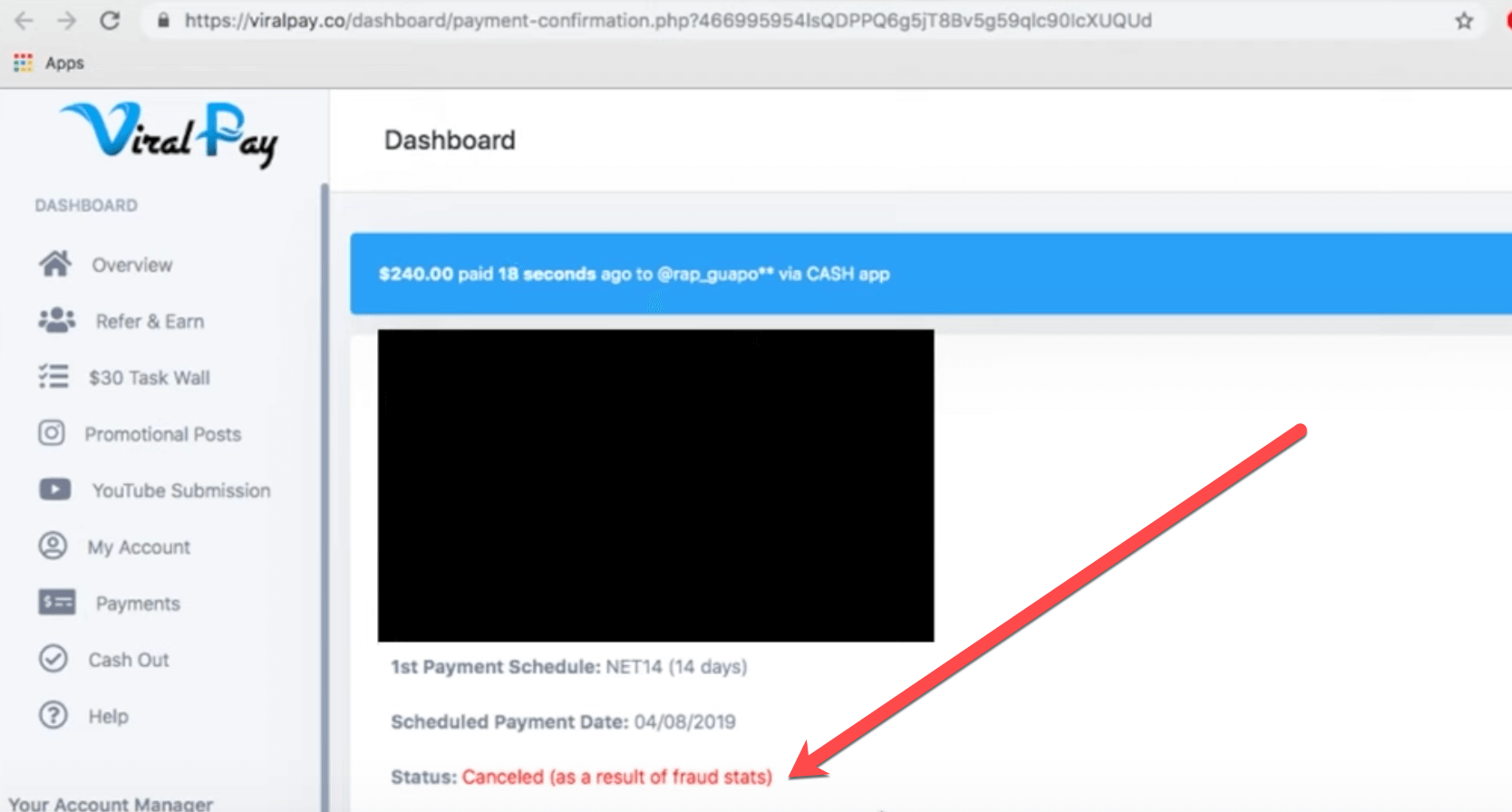 Or Viral pay can simply block your account and you won't be able to cash out. From my experience I can tell you it is very real.
This happened to me when I was a member of Traffic Monsoon and lost $350. They simply blocked my account and was unable to withdraw my money.
You can see a screenshot that clearly shows how a member was rejected to get paid and accused of a fraudulent activity.
Red Flag # 4
Like many other low quality programs and scams Viral Pay website uses misleading methods such as hiring people from Fiverr to record fake testimonials for their website.
Look at the screenshots of fake videos from Viral Pay website and same people having their profiles on Fiverr website.
It clearly shows that all these testimonials were recorded by these people from fiver. They never made a single dollar through Viral Pay though they claim so in the videos.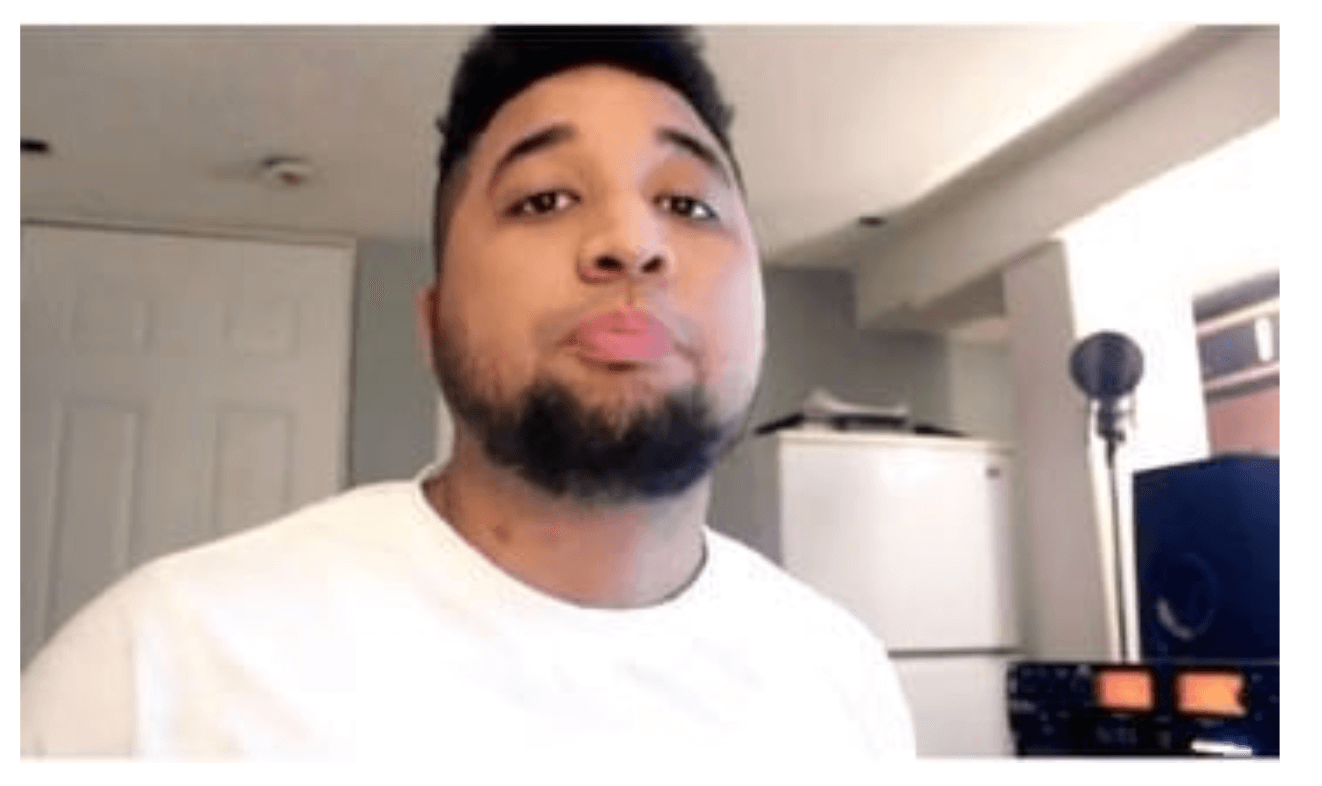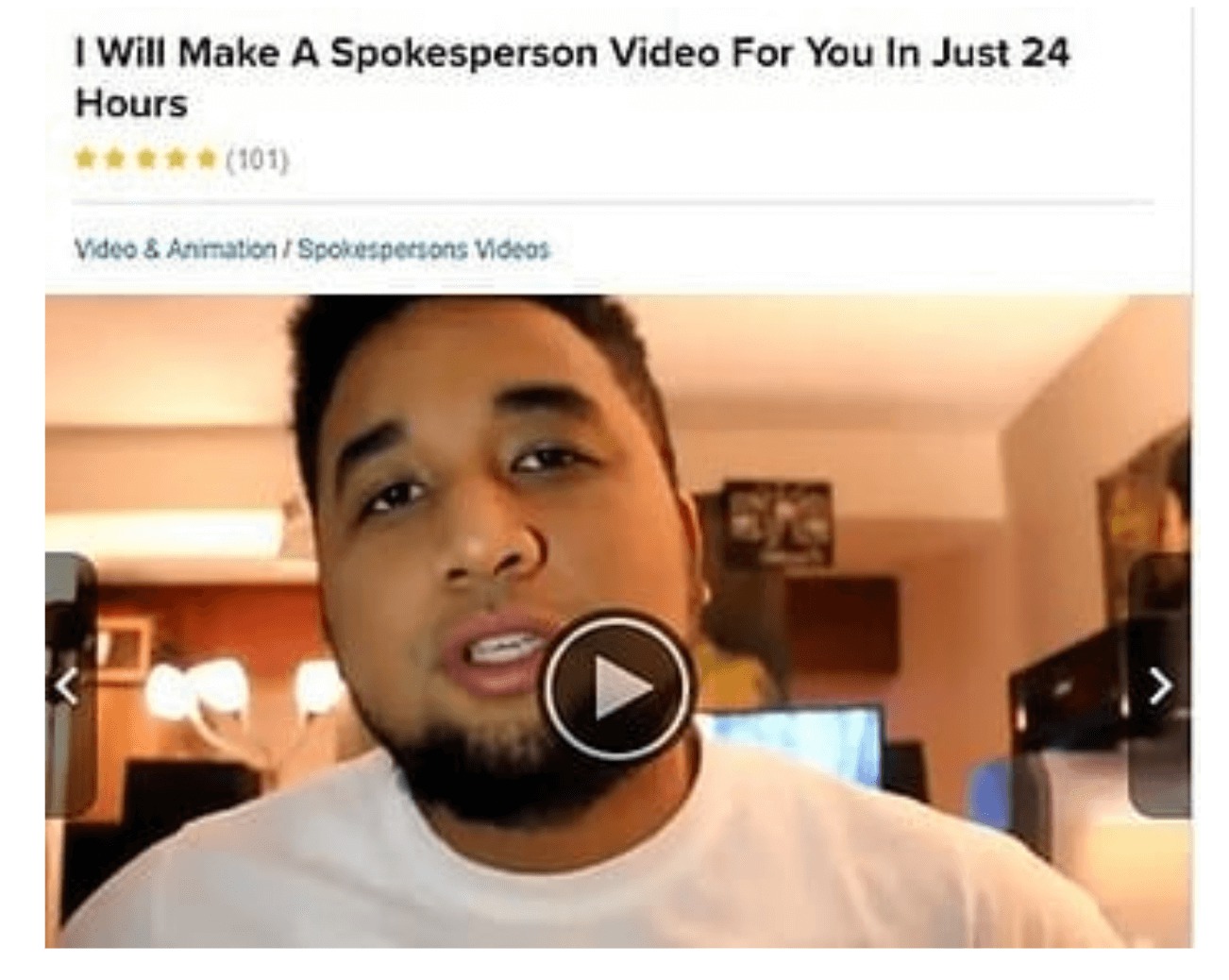 Red Flag # 5
On Viral Pay website you can find an official info about the website and it says it was registered and founded in 2015. In fact, it was first registered in 2019. See the screenshot.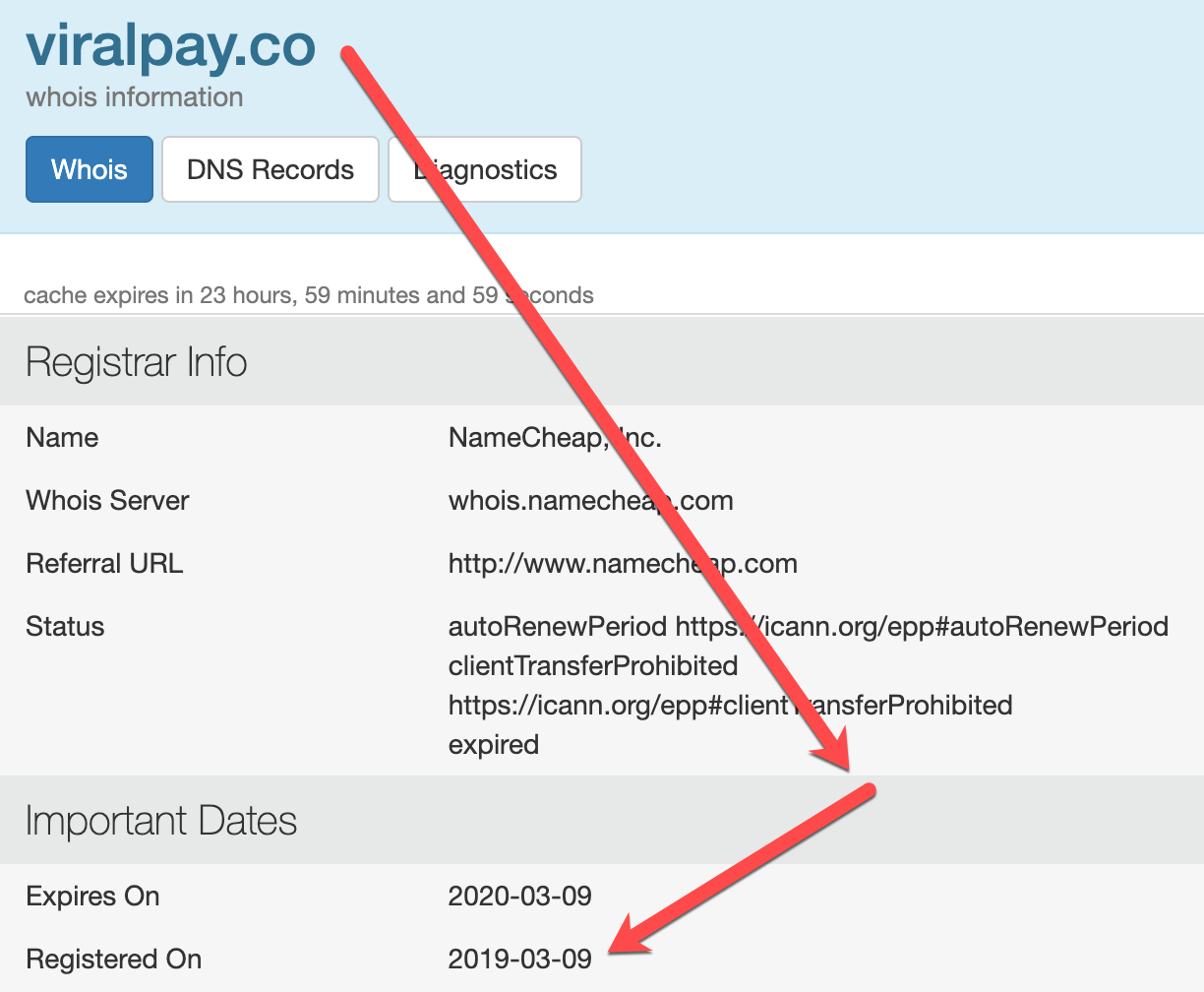 Red Flag # 6
When you try to complete Viral Pay tasks you will be asked to share your phone number, credit card details, email address.
I wouldn't do it. Never do it because your info will be most likely sold out to third parties that will be bombarding you with many other scam offers.
Red Flag # 7
Viral Pay program has very low rating on TrustPilot website. It has only 10% of positive reviews against 87% of negative reviews.
After all this info, do you really want to join Viral Pay even if it is free?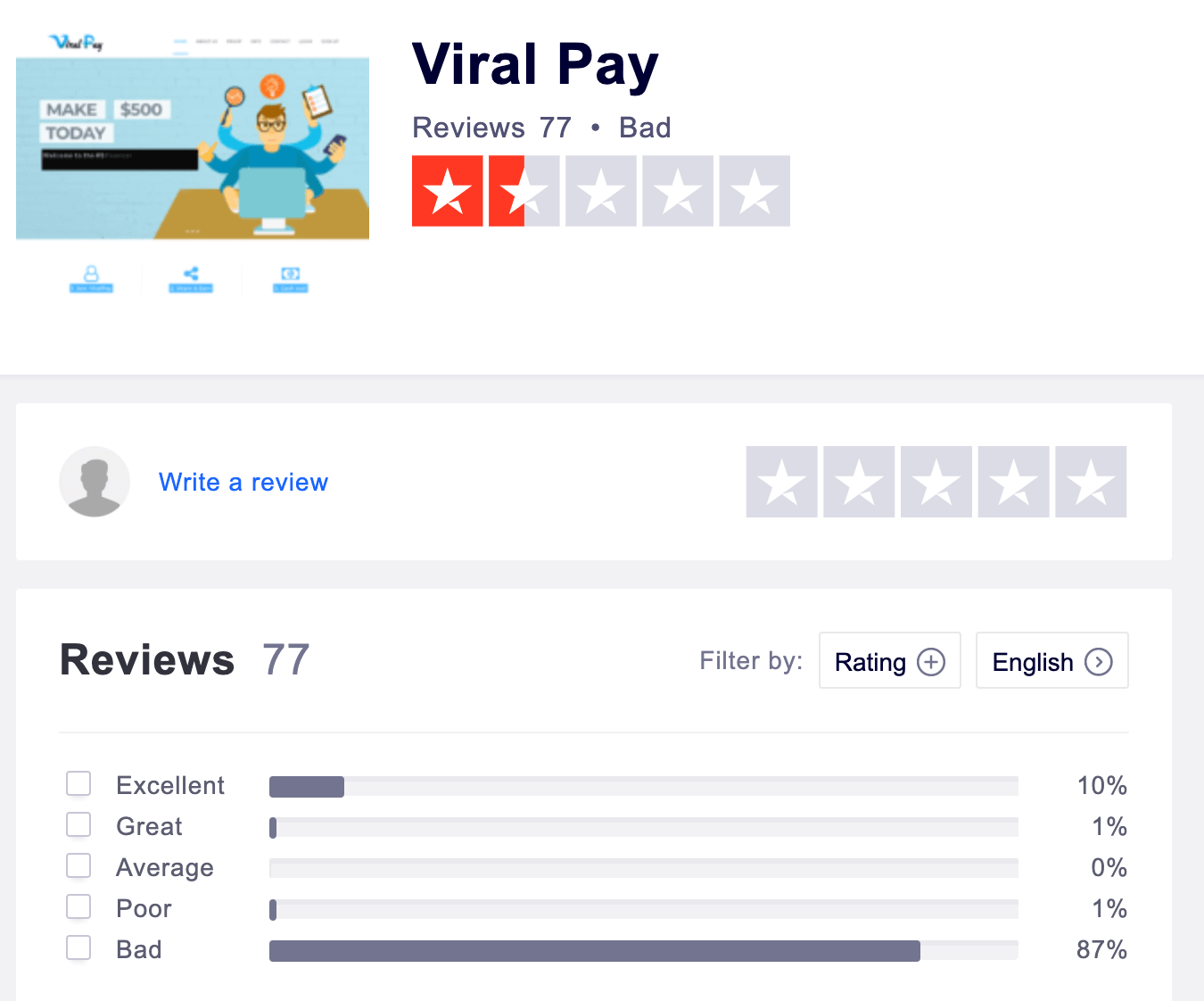 Red Flag # 8
There is no official contact info on Viral Pay website for you to be able to contact them if you need anything. This is definitely one of the biggest scam alerts in my opinion.
Red Flag # 9
You can't cash out before you complete tasks as a member of Viral Pay and get 5 new active referrals. Even after that your account can be terminated without any valid explanation.
Is There Anything to Like About Viral Pay?
Let's be realistic and see if there is something to like in this program. I already revealed many red flags in the program.
But the question is: Is really everything so bad here? And the answer is YES! Because the website is down.
They changed name of their website which is the first obvious scam alert.
They don't pay many of their members and accuse them of a fraudulent activity without any valid reason.
They make bold income claims and put fake testimonials on their website.
Finally, don't pay to their member. At least there is a good number of people that have not been paid. After all this do you find anything to like about Viral Pay?
I personally don't see anything positive here.
Crazy, Bold Claims by Viral Pay
Viral Pay makes some bold claims that I already showed above. They also claim they are working with big companies like Wendy or McDonald and some others.
I can tell you with 100% confidence those big companies will never associate their big names with companies like Viral Pay that come and go in a matter of several months.
Everyone knows about them while no one knows about viral Pay. Why would those big companies use services of such untrusted companies like Viral Pay?
Is Viral Pay a Scam?
Yes, I believe it's a scam. Though Viral Pay claims you can turn a social media into a money making tool thanks to Viral Pay, it's not so easy at all.
It's true that some social media influencers are making thousands of dollars. But it doesn't mean you can do it especially thanks to using Viral Pay.
Building a social audience on Facebook or YouTube requires time and effort.
For this to happen you need to have a unique content that will attract thousands of people interested in your content.
Viral Pay promises you can do it while providing zero value or helpful tools that can help you with this huge task. Plus it doesn't pay your commission. I believe it is a scam!
Final Review and Rating for Viral Pay
Fake testimonials
Site is down
Many complaints on TrustPilot
Members can't cash out
No support
Bold income claims
No valid info about the site
My rating of Viral Pay:

0 out of 10
Looking for Affiliate Marketing Programs?

Choose one of these two my top recommended programs: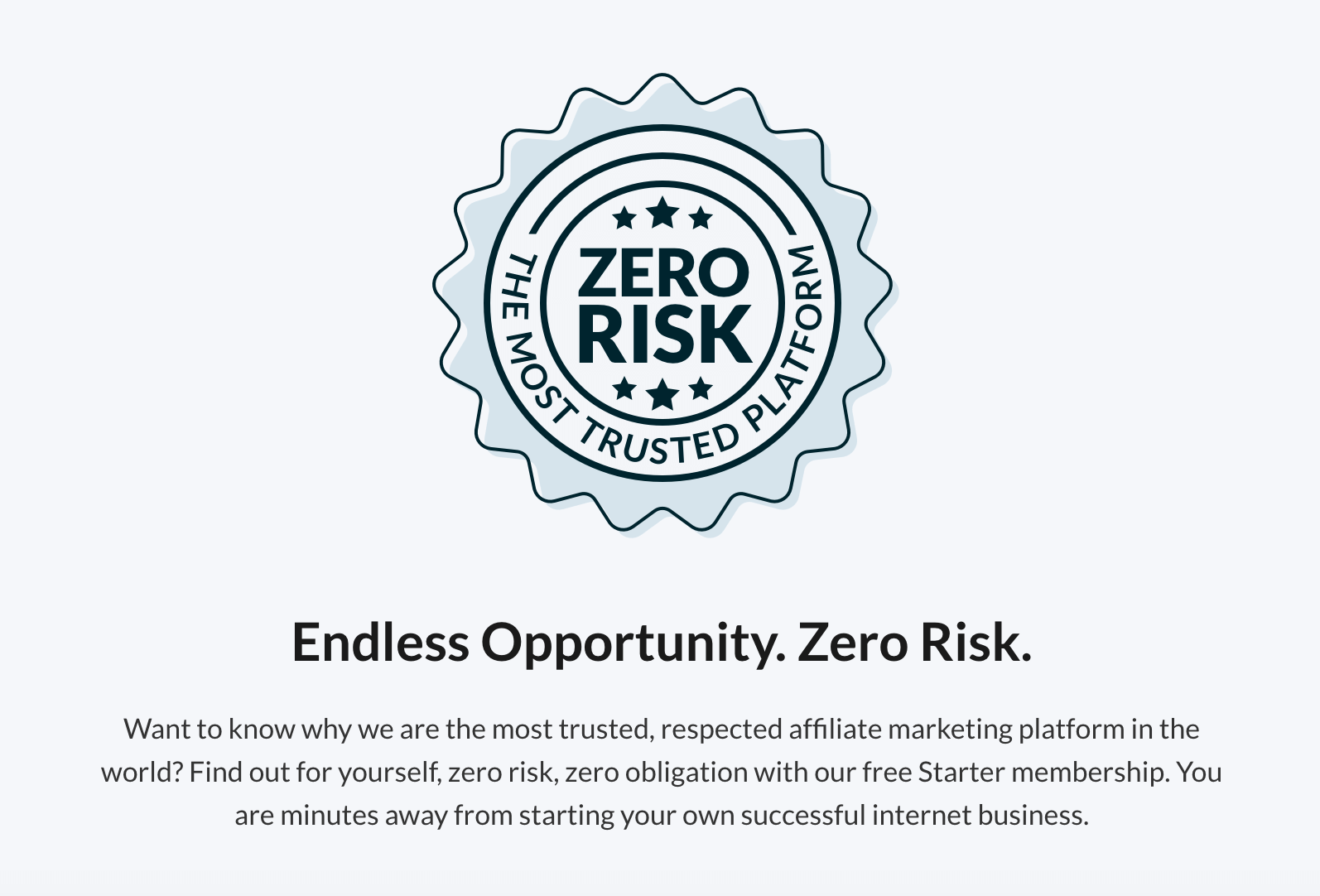 About the Author: Adam
My name is Adam. I'm the founder of Your Income Advisor. My goal is to help others succeed online, by exposing scams and reviewing top rated products. I can help you start
your own business online