30 Day Success Formula
From $89 and up to $12,500
Quality of the Program
1.0/10
Cons
Fake testimonials
Site is down
Many complaints and negative reviews
Risky venture
No refund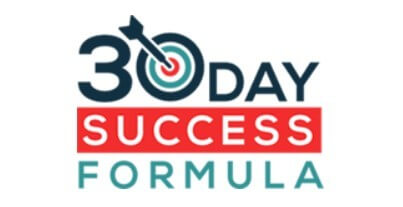 Product Name: 30 Day Success Formula
Founder: Simon Petrowski (Fake personality)
Product Type: Cash Gifting MLM
Price: From $89 and up to $12,500
Rating: 1 of 10
Verdict: Not recommended
For the past few years I reviewed various MLM programs, cash gifting or classic MLM schemes and recently received an email about a new program called 30 Day Success Formula.
So, I decided to review and do my own research.
The great news is that you decided to do your research before spending your hard earned money. It's the right decision in order to avoid falling to scams.
Before you start reading my review I want you to know that I'm not an affiliate of 30 Day Success Formula. I'm not trying to promote it. I just write my review.
Short review
30 Day Success Formula is a simple program that allow you to earn some cash by completing simple tasks and inviting new members to join the program.
It's like many other MLM programs that put too much emphasis on recruiting part of their program so they can pay commissions to their recruiting members like you.
My rating for the program is around 1 out of 10.
What is 30 Day Success Formula?
30 Day Success Formula may look like affiliate marketing but in fact it is very different.
If you are looking for affiliate marketing opportunity, 30 Day Success Formula is not what you are looking for. It's all about cash gifting.
I mean the programs speaks for itself. You send someone cash as a gift, they send to someone else like you, you find someone who agrees to send cash to you and so on.
No value, no service. It's all about cash gifting.
Looking for Affiliate Marketing Programs?

Choose one of these two my top recommended programs: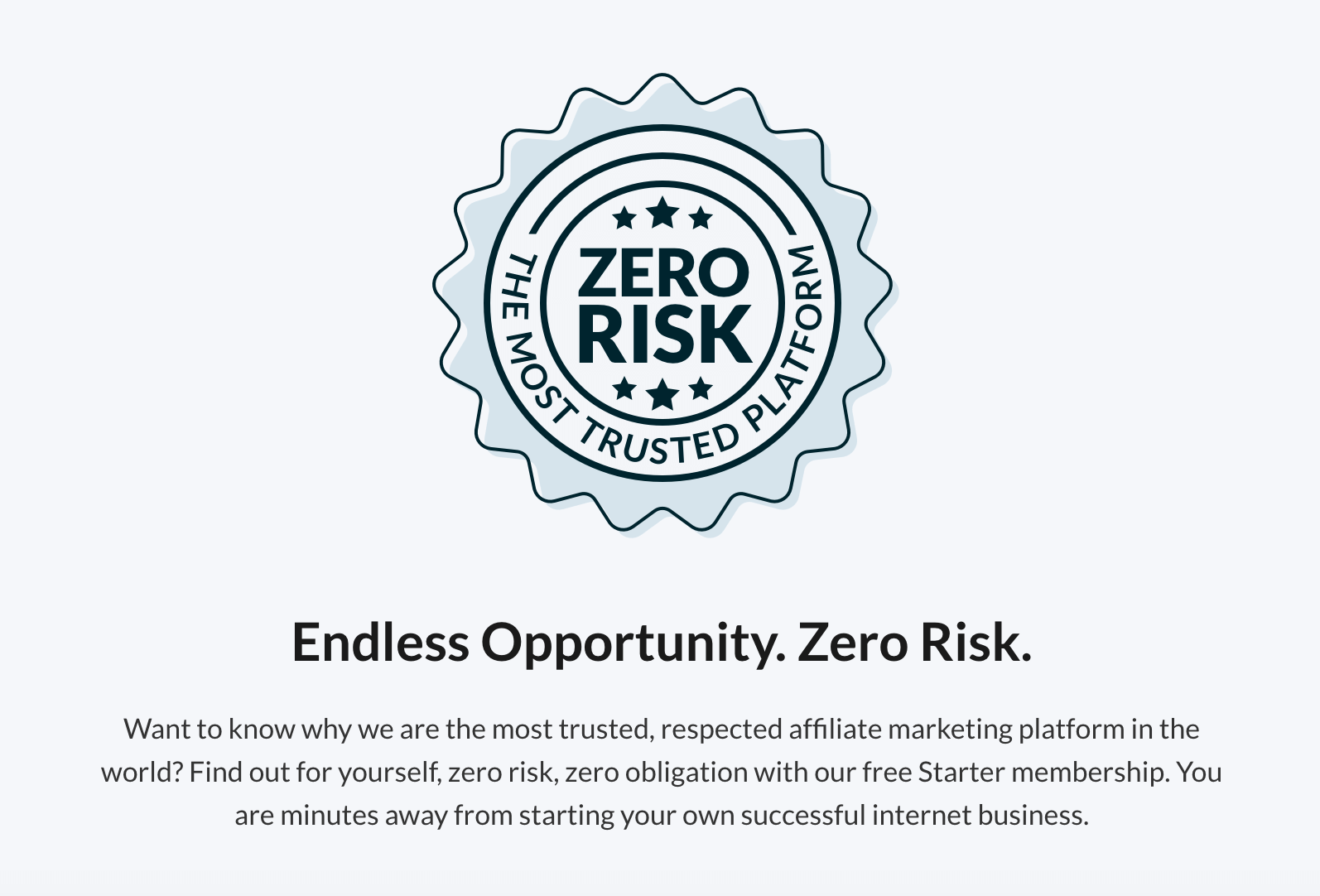 30 Day Success Formula Review
In programs like 30 Day Success Formula there is no physical product or service.
Once you join you will get access to courses to get some education and learn how to promote the same program you joined. In fact, you are going to promote 30 Day Success Formula to other people.
Like many other programs, 30 Day Success Formula will give you a product called "done for you" that are supposed to promote.
But the cost of the package will vary from $5.000 and up to over $20.000!!! Now you decide, will people pay so much money for this kind of program?
Would you yourself pay if someone had told you about such program?
I already have seen programs like this in the past like Empower Network or Digital Altitude and both of them were shut down.
I know exactly that DA was shut down by FTC. Many other similar programs were shut down too and I believe the same will happen to 30 Day Success Formula.
It will happen sooner or later.
Does 30 Day Success Formula Work?
Whether it does work or not is a big question. For some people it may work while for many others it doesn't.
First, you need to make some investment and then hope to make some money. But before you even hope to make any money at all you need to invest your money.
I reviewed another program called Too Damn Easy back in 2017 and it was terrible. People like you and me lost thousands of dollars in that program.
30 Day Success Formula works the same way.
In fact, when you join the program you need to have a few thousand dollars to invest into the program.
Then you need to find other people that will want to join and they need to have money as well.
It's like a cash club in which members pay to each other and decide who and when will get their first payment, then second member, then third member and so on and on.
Does it work? On paper it does work like many other things in life. When it comes to practice it doesn't work. You can read about other cash gifting programs like
Cashgiftingprogram.com cashgiftingexpert.com thecashgiftingexpert.com cashgifting.org cashgiftingleads.com nextdaymoney.com
All these programs do the same thing and all of them are ruining people's lives.
Will YOU Make Money With 30 Day Success Formula?
If you want to make money with 30 Day Success Formula you need to prepare a lot of money for this so called money opportunity.
If you have no money, a lot of money, the you better forget about this program. You must be able to constantly find new people and get them to join the program.
This process is not an easy one. Because you ability to recruit and convince people to join 30 Day Success Formula is the main defining factor of your success.
The fact is that most people fail and never make a single dollar with cash gifting program. Why you think you can make a lot of money?
I'm sure you will rather lose lots of money rather than make it.
The minimum package will cost around $90 and the highest one is over $12.000. The more money you want to earn the more money you need to invest.
But the more money you invest the money money you are risking to lose. I hope you understand now what all this business means. You really need to be very careful.
30 Day Success Formula Compensation Plan
Though the reality of making money with 30 Day Success Formula is very vague I will show you how the compensation plan and how it works.
They have 6 levels of compensation.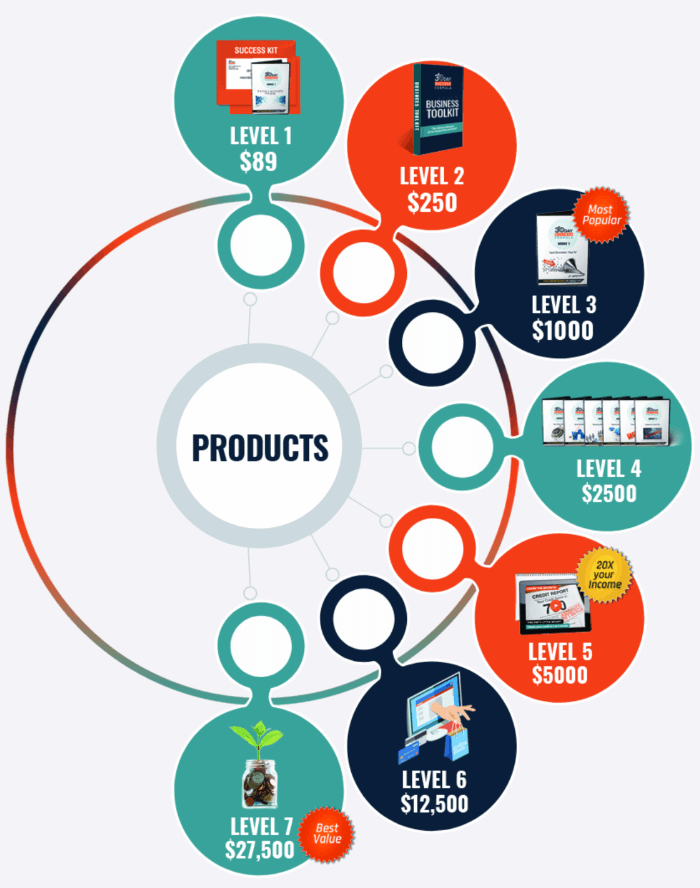 Level 1 – you send gift for the amount of $89 and can receive $30
Level 2 – you send gift for the amount of $250 and can receive $100
Level 3 – you send gift for the amount of $1000 and can receive $400
Level 4 – you send gift for the amount of $2500 and can receive $1000
Level 5 – you send gift for the amount of $5000 and receive $2000
Level 6 – you send gift for the amount of $12,500 and can receive $6000
As you can see, you spend more than receive. In fact, you need to recruit a lot of new members to be able to get cash gifts from many others.
Otherwise you will be losing money all the time.
30 Day Success Formula Red Flags!
#1 – Simon Petrowski is a suspicious personality. No one knows about him. He describes himself as a millionaire but no one knows about his existence. Online millionaires become very popular in online space. This person is a fake personality in my opinion.
#2 – Like many other sites in the industry, 30 Day Success Formula uses fake testimonial to prove that the system works. The truth is that all those testimonials are fake and you shouldn't trust any info on their website.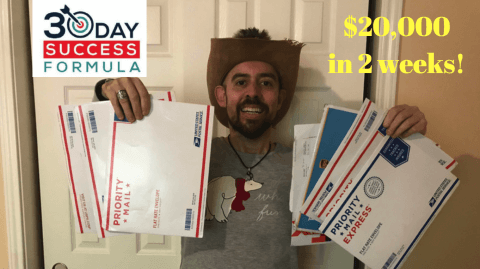 #3 – There is no refund in cash gifting programs. If you sent a cash gift to someone you won't be able to leave the game and get your money back.
#4 – I found a lot of complaints about 30 Day Success Formula on official BBB.org website. Over 200 complaints have been filed and as well as customer negative reviews. This fact alone proves that this program is a waste of time and you definitely should avoid it.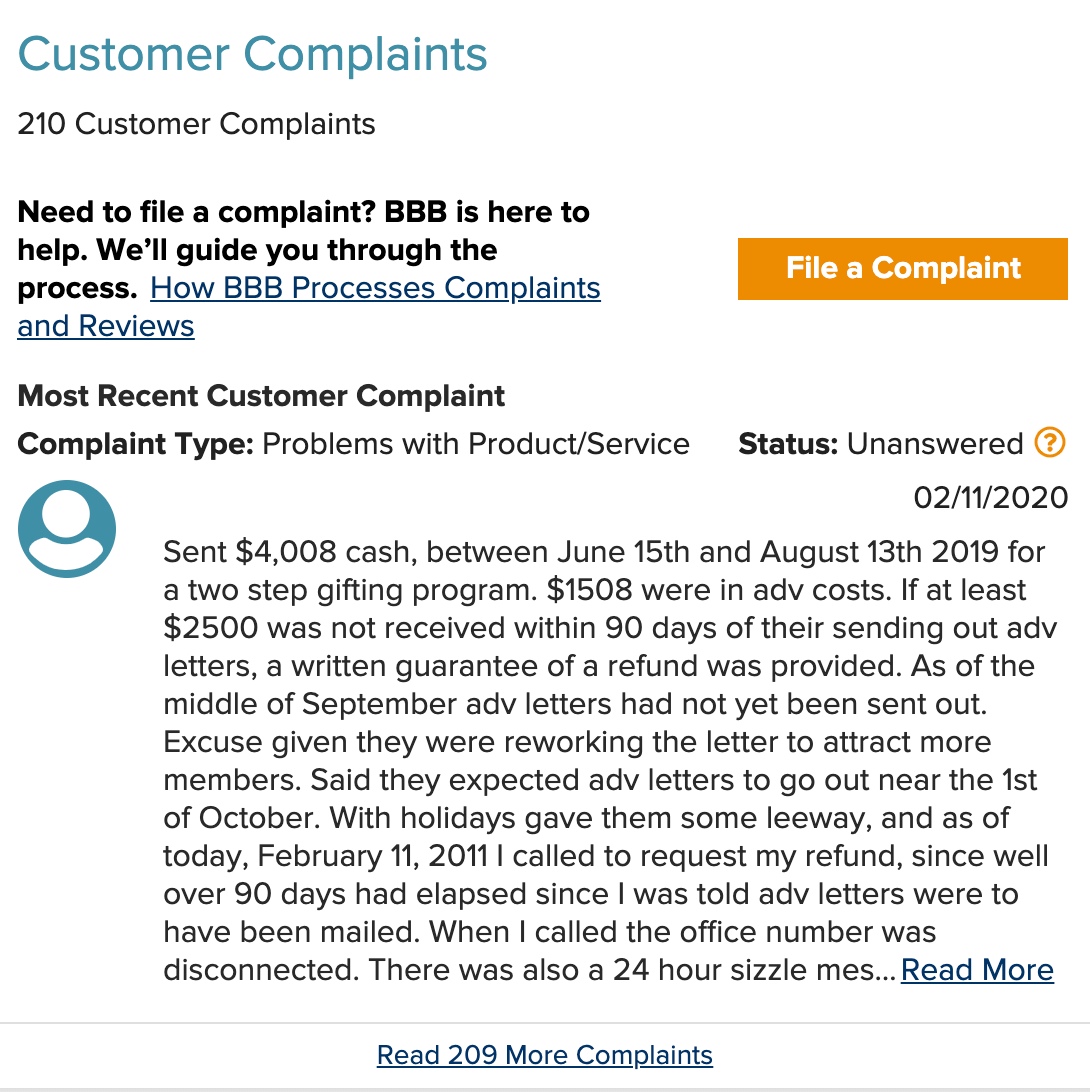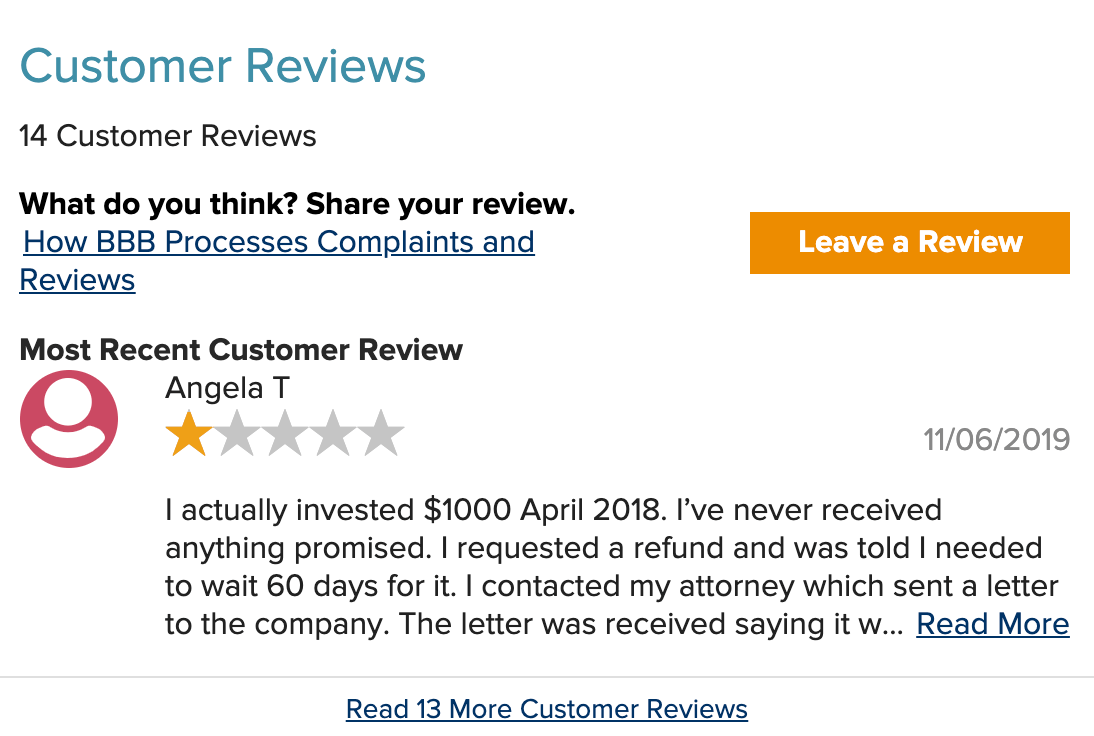 #5 – 30 Day Success Formula is a risky venture. This type of investment is very dangerous and risky. It's not a business or a profitable venture. It's just a cash gift to someone in exchange of the gift that someone will send to you. Does it make sense to you? I don't think it's going to work.
#6 – 30 Day Success Formula website is currently down at the time of writing this review. And it's not surprising at all because this type of programs/websites come and go away very quickly. Then never last long. Plus the website is not secure which is a bad sign in terms of trust.

What I Like About 30 Day Success Formula?
To be honest, I don't see any valuable things in the program to like it. All cash gifting programs have a bad reputation and there are a lot of complaints about them.
There is no such a law pointing to cash gifting activity being unlawful. But the activity looks very suspicious, ridiculous and untrustworthy.
Is 30 Day Success Formula a Scam?
After reading this short review it becomes absolutely clear that 30 Day Success Formula is a a scam at worst and borderline scam at best.
There is not a single argument to prove that this program is legit based on what I've found about it on the internet.
Though it looks lawful. I would recommend to stay away from it.
Final Review and Rating for 30 Day Success Formula
Fake testimonials
Site is down
Many complaints and negative reviews
No support
Risky venture
No refund
My rating of 30 Day Success Formula: 1 out of 10
Looking for Affiliate Marketing Programs?

Choose one of these two my top recommended programs: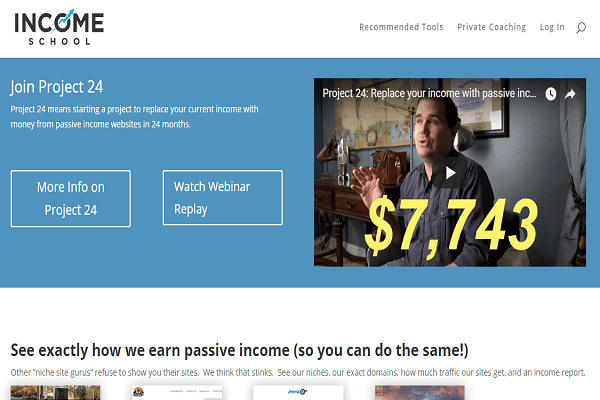 About the Author: Adam
My name is Adam. I'm the founder of Your Income Advisor. My goal is to help others succeed online, by exposing scams and reviewing top rated products. I can help you start
your own business online