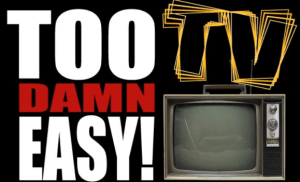 Product name: Too Damn Easy
Website: toodamneasy.com
Price: $2.000- $18.000
Owner: Mr. Q
Overall rank: 10 out of 100
Verdict: Not recommended
Hi and welcome to my site! Today I'm going to review a program called Too Damn Easy to help you folks make the right decision. First, Too Damn Easy is not the only program in cash gifting business.
There are many other programs out there like this one. All of them promote the same idea of cash gifting. Cash gifting means you will join a cash gifting community to become rich overnight.
Mr. Q, the creator of Too Damn Easy claims you will be making up to $80.000 per month without doing any work. And that's why this program is called Too Damn Easy because you will be making a lot of money in a too damn easy way.
At least this is exactly what Mr. Q promises on his website. Let's see if you can make any money at all with this program. Keep reading because I'm going to reveal some shocking facts in my Too Damn Easy Review.
Short review of Too Damn Easy
You will become a Cash Gifting Expert in a matter of a few days. Mr. Q explains his system as follows: You will send at least $2000 to another person in line within 24 hours.
Then you'll need to find other people who will want to join the program and send money to you. Or alternatively, Mr. Q's team will do all the work for you if you pay him more money. I think it's a complete waste of time and money.
Pros of Too Damn Easy
Theoretically you can get some cash
Cons of Too Damn Easy
Reputation of cash gifting programs is bad
Mr. Q doesn't guarantee any income
You can't get your money back
Complaints about Too Damn Easy
Too Damn Easy is a risky venture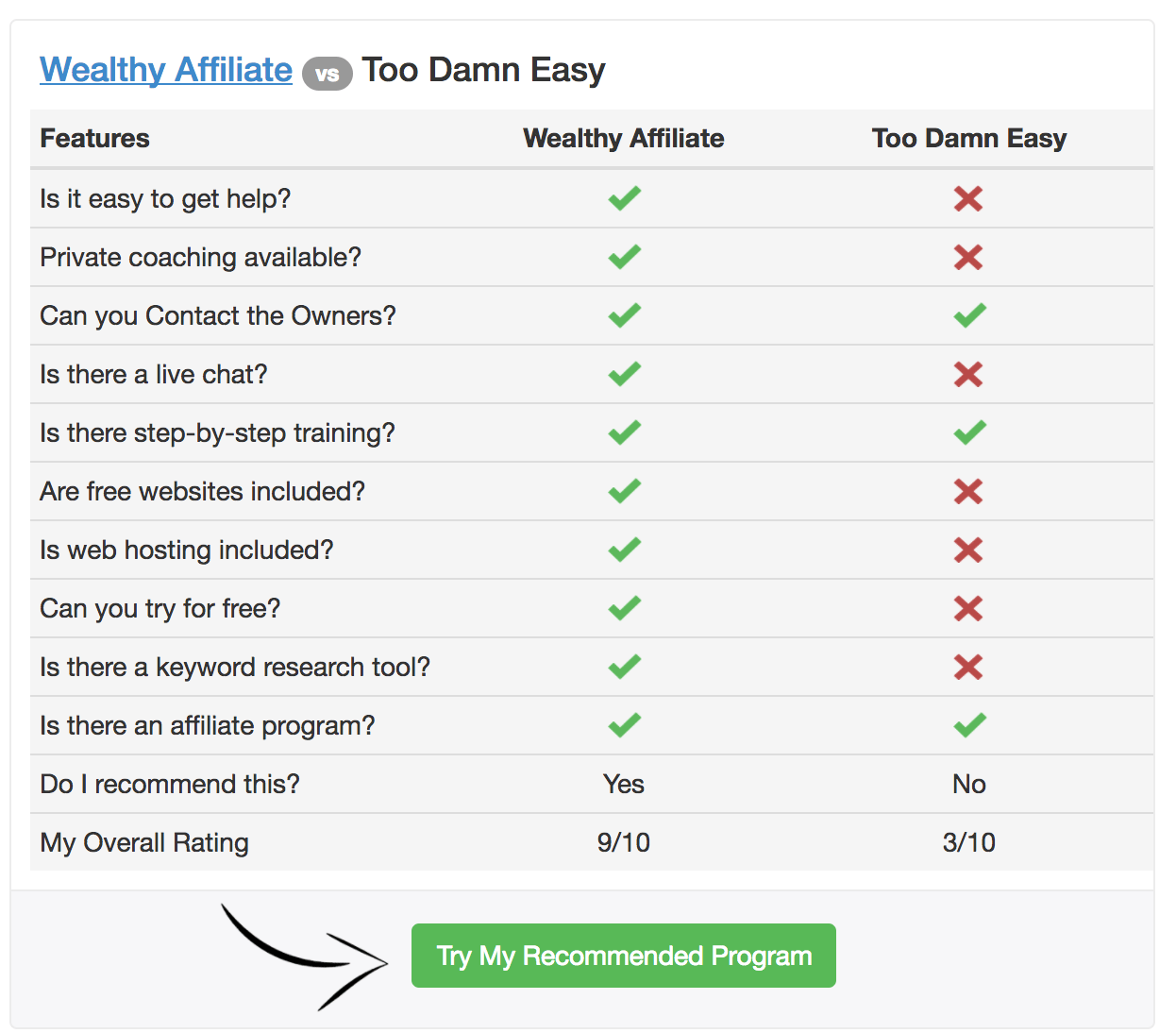 My review of Too Damn Easy
First, like I said, there are many other cash gifting programs out there and their reputation is not good. And Mr. Q admits this fact himself.
He admits that almost all those programs are trying to scam people and unfortunately many people fall for cash gifting scams.
BTW, on his website Mr. Q clearly says that almost 98% of those programs are scams. You can see the screenshot below.
But if he admits that 98% of cash gifting programs are failing why we should trust him? Why should we believe that his program is not failing?

I can't find any reasonable reason to trust this guy who even hides his real name. You can even watch his promotional video on his website that is full of BS.
I don't know about you but I simply wouldn't put my hard earned money at risk. Of course, I can't say that Too Damn Easy is a complete scam.
Maybe some people make some money with this program. Maybe. Who knows? But I personally can't trust Mr. Q. If you trust him then go and try his system. If you are willing to risk your money then do it.
It's your choice and I can't stop you. I just did my research and found some facts and my job is to reveal all those facts and YOU will make your decision.
How much money Mr. Q promises you can make?
Mr Q. says that he has been making money through cash gifting system for over 19 years. In his first week he made $4.000. Then $10.000 and then $30.000 a week. Is that true? I don't know.



He even claims that he's had months when he made $430.000. He says he knows people who are having $12.000 days.
He shows a testimonial from Susan who made $18.000 in one day. Is all this true? I don't think it's true. Some of this may be true.
Anyone willing to participate in such programs must understand that this so called cash gifting business involves a high risk of losing money.
And Mr. Q clearly says that there is no money back guarantee in cash gifting system. So, you decide whether you want to participate in cash gifting program or not. I personally do not want and I do not recommend it.
Too Damn Easy's red flag
Another red flag that I see in this program is that Mr. Q is promoting his Too Damn Easy program through many other sites, all of which are duplicate sites of Too Damn Easy main site.
Here is the list of all his sites promoting the same idea, the same program.
And this does look very untrustworthy and suspicious. I have never seen any serious and legit program promoting the same product through 10 other duplicate sites with different names.
Cashgiftingprogram.com
cashgiftingprograms.com
cashgiftingexpert.com
thecashgiftingexpert.com
cashgifting.net
cashgifting.org
cashgiftingleads.com
extremelyfastcash.com
toodamneasy.com
nextdaymoney.com
Too Damn Easy explained
First of all, this type of venture is highly risky because once you've invested your money you won't get your money back. Because it's an investment, not a purchase.
When you buy something you can ask for refund. In this case it's not a purchase, it's an investment.
And before investing your hard earned money you must understand that if you still want to participate in this program despite my warnings you can do so IF you have free money.
Never invest your last money especially in such suspicious projects like cash gifting programs. You can choose packages starting from $2.000.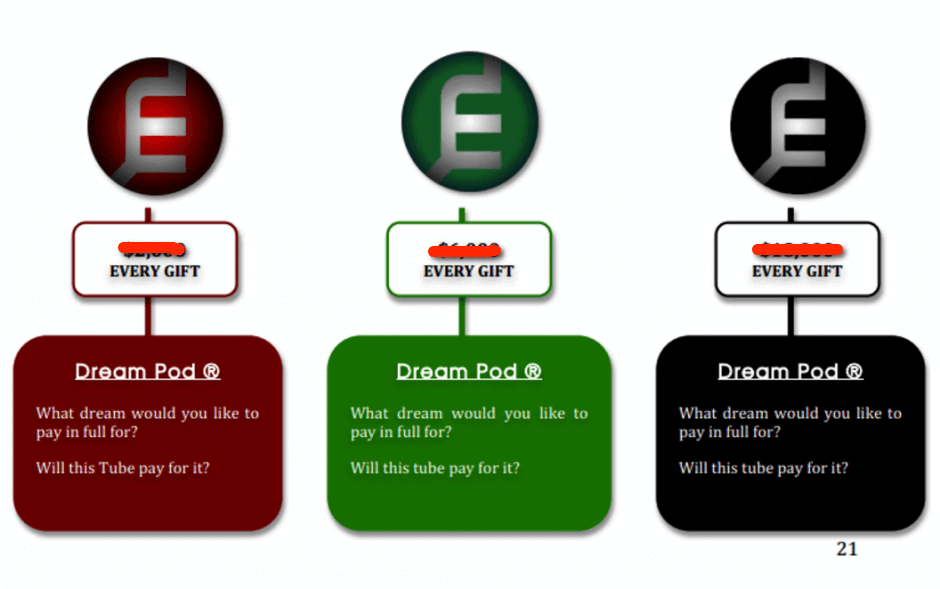 The most expensive one is $18.000. Once you've chosen any of these packages you still need to cover some other expenses. This program has different levels of membership and team leader bonuses.
Red Dream Tube: cash gift payment – $2.000, plus $100 – your team leader bonus and $300 – Too Damn Easy membership fee
Green Dream Tube: cash gift payment – $6.000, plus $200 – your team leader bonus and $400 – Too Damn Easy membership fee
Black Dream Tube: cash gift payment – $18.000, plus $300 – your team leader bonus and $500 – Too Damn Easy membership fee
Purple Dream Tube: cash gift payment – $100.000, plus $400 – your team leader bonus and $1.000 – Too Damn Easy membership fee
Like I said, after joining Too Damn Easy community, choosing your preferred type of cash gift payment you need to find someone who will want to join the same program.
If you can find such a person and they agree to participate in this program and send their first cash gift payment you will receive your first payment, i.e. cash gift.
In case you agree to send your cash gift to someone you won't be able to leave the game or get your payment back.
Does Mr. Q teach you how to use the system?
Yes, he does provide some kind of training. You get a PDF guide with instructions that you must follow. Also, on his website there is phone number that you can call. No, it's not about having a talk with Mr. Q.
You will just listen to recorded messages, i.e. Q box message. This Q box will tell you the secret strategies that you can follow in order to make a ton of money in the first month.


You will have to listen to 50 recorded messages. I can only say that Mr. Q knows what to do in order to attract people. Naive people can get into his trap immediately.
Basically Mr. Q talks a lot about taking action because those who will take action after listening to the recordings will be making around $100.000 monthly. This is a complete BS.
Mr. Q also explains that in order to make this amount of money you don't need to do any hard work. He promises that his system was designed in such a way that will make you a lot of money while taking minimum of your time.
He will give you all the materials you need. The only thing you need is to know your Too Damn Easy id that you will be adding to all the materials that you will be sending to other people like you.
Mr. Q also tells that they have Team Leader plan and thanks to this plan you will be paying them more money and Mr. Q's team will be doing all the hard work for you.
Below you can see the screenshot of instructions you must follow. It looks like you don't need to talk to anyone, you don't need to sell, you don't need to find people because Mr. Q has a list of people who are ready to send money immediately. Doesn't it look spammy, suspicious or crazy?
Can you believe in this nonsense? You don't do anything, they do all the work for you and you take the profit! I personally can't believe in this crazy idea.
Your steps to being accepted by Mr. Q
As you can see from the explanation by Mr. Q you don't need to worry about anything at all.
But if you want Mr. Q to talk to you, you must:
Download the PDF guide and read it carefully
Listen to the Q message box
Choose your cash gift package
Be prepared to send your first cash gift in 24 hours

If your answer to any of the steps mentioned above is NO then don't even try to call Mr. Q. He won't talk to you.
How to get people to join Too Damn Easy?
There are two scenarios that you can expect once you're inside Too Damn Easy.
The first scenario is to pay more money to Mr. Q's team in order for them to do all the work for you. Your job will be taking your profit. In my opinion, this scenario doesn't look realistic at all.
First, you need to send $2000 at least and second you need to pay $300 membership fee. I'm not sure but I think it's a monthly fee.
To me it looks very scammy because I've seen many other programs like this one saying you do nothing and earn thousands of dollars per month.
The second scenario is you need to do the work yourself. This means you need to find people who will want to join Too Damn Easy and be prepared to invest money. Do you know how to find those people? I don't think so.
You need to pay for the ads to show them to people and maybe some people will want to join. Is it easy? Definitely it's not. It's extremely hard to find people in online space who will want to join such programs like Too Damn Easy.
You need to convince them. At the end of the day you should expect spending a lot of money with no guarantee of any income not to mention refund.
A friend of mine was a member of another program that has had fully automated system very similar to Too Damn Easy. Do you know what happened to my friend?
He lost several thousand dollars and left that program completely frustrated. Here is the message that I received from him. I don't think you want to be in his shoes.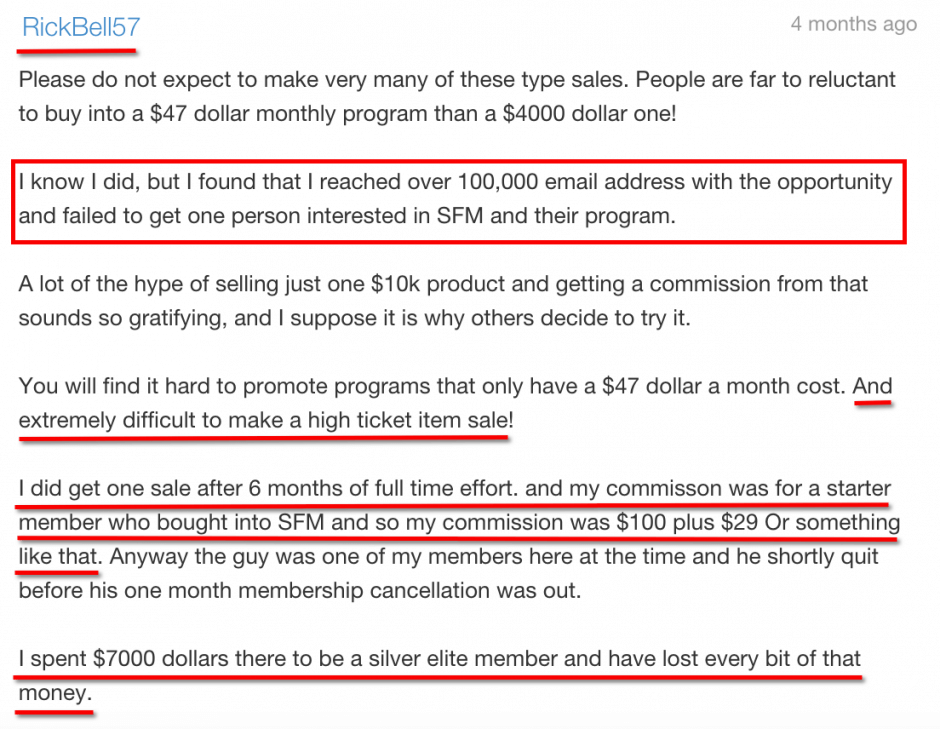 Is making money with Too Damn Easy really easy?
If you visit Mr. Q's website you will find only several pages full of images of dollar counting machines and a few paragraphs of BS information designed to convince you to invest money into the system.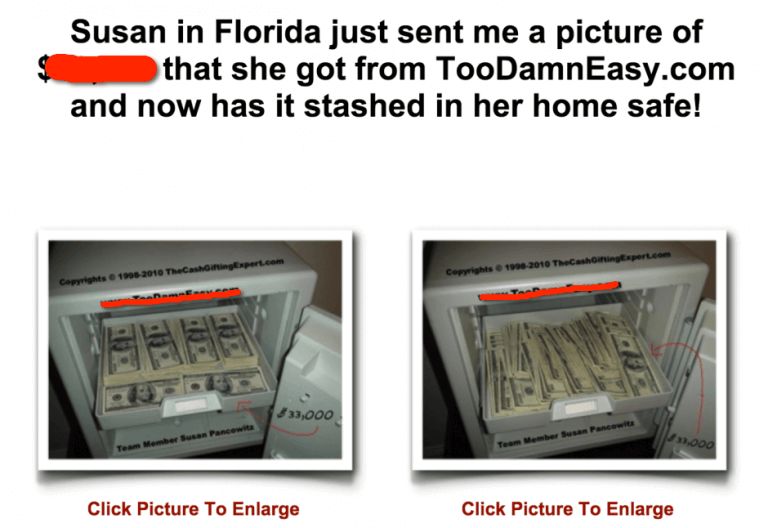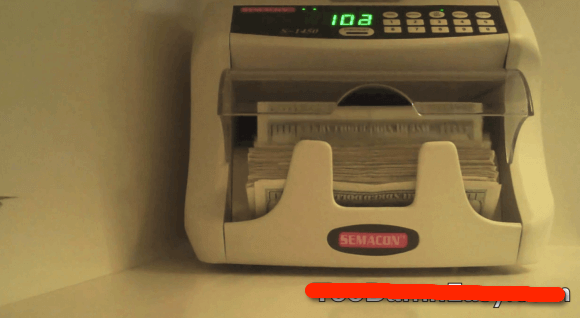 Since Mr. Q says his team is ready to do all the work for you it means you are guaranteed from any loss or in other words your success is guaranteed.
But unfortunately, I was unable to find any guarantees from Mr. Q on his website. Doesn't it look untrustworthy to you? How can you trust Mr. Q after all this?
By this I don't want to say that he is a scammer. Not at all. Like I said, you can try his program if you want it badly. It's your choice.
This review of Too Damn Easy is my personal view of the program. I may be wrong like anyone else. But I tend to believe my opinion is not far from the truth.
Complaints about cash gifting programs and Too Damn Easy
I also found some complaints about Too Damn Easy and I think the screenshots below will help you get the whole picture and make the right decision.
There are too complaints from two different people. One says that he failed with Mr. Q. and the other one says he failed too.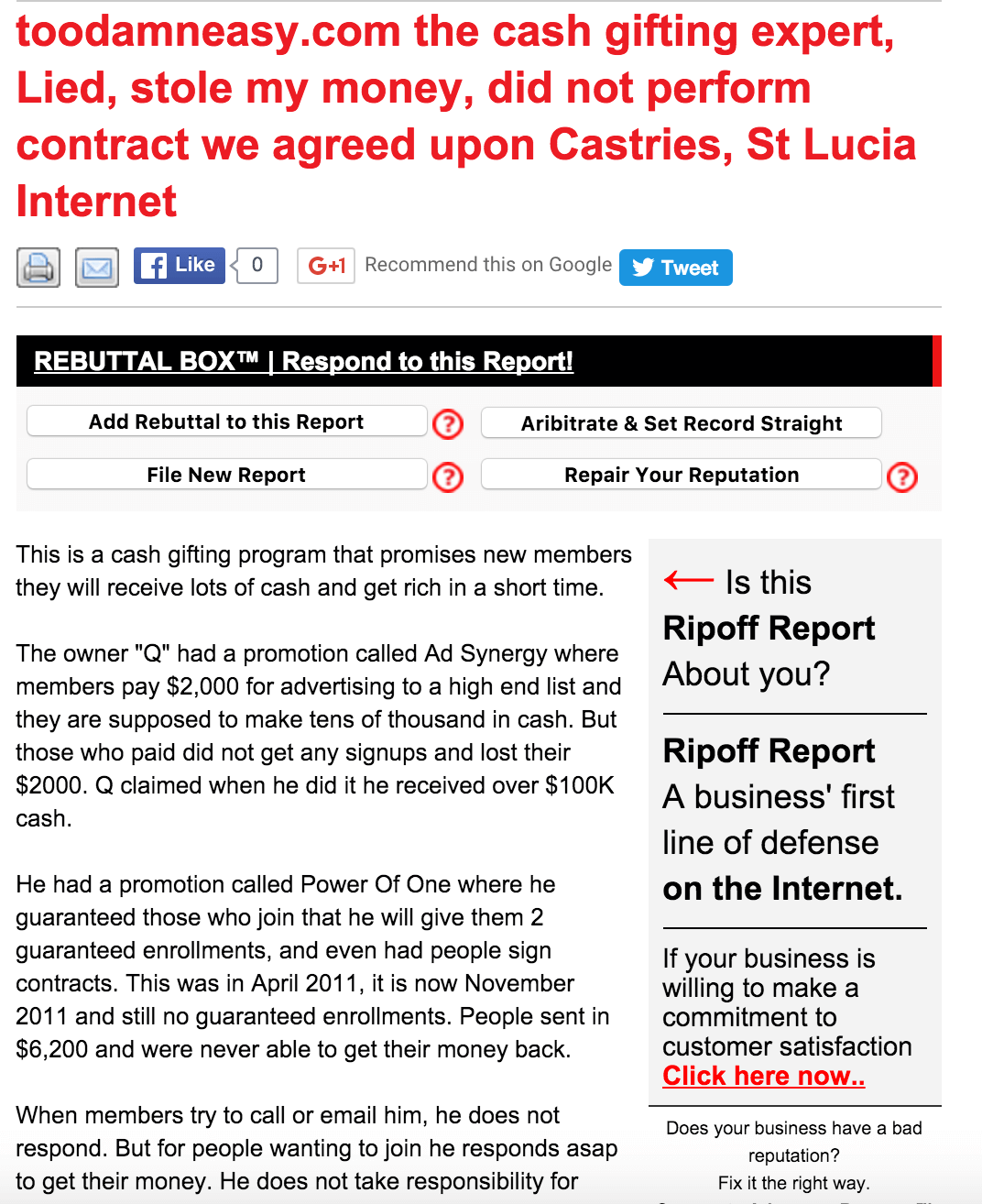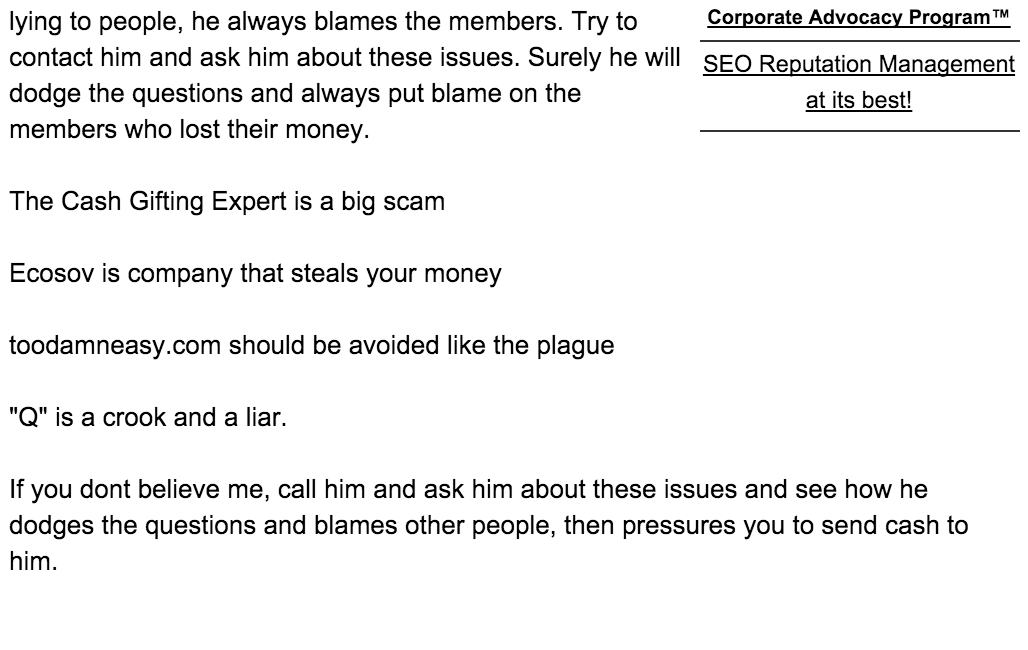 Mr. Q promised free sign ups in April 2011 and people got zero results even after several months from that date. I believe these two complaints is a serious warning for those who are still thinking of joining Too Damn easy.
I believe this proves once again that almost all cash gifting programs are scams and this is exactly what Mr. Q himself admitted on his website. You can see the screenshot above.
And there is not a single reason to believe that Mr. Q's Too Damn Easy is different from other Cash Gifting programs 98% of which are failing.
My final opinion on Too Damn Easy by Mr. Q
As you can see, my overall rating of Too Damn Easy is very low and I don't recommend it, especially for those who want to invest their last money. I can't say that Too Damn Easy is a complete scam. I can't prove that this program is 100% a scam.
But honestly, in my opinion, it looks very suspicious. And how can I give this program a high rating or a positive opinion if there is no money refund?
I simply can't! Because in case you get scammed by Mr. Q you will be blaming me for being dishonest.
That's why I think you will be safe if you avoid Too Damn easy at all and I think my Too Damn Easy review is very realistic and reveals some true facts about this program.
Generally speaking I don't recommend it to anyone. But anyone is free to try it if they want.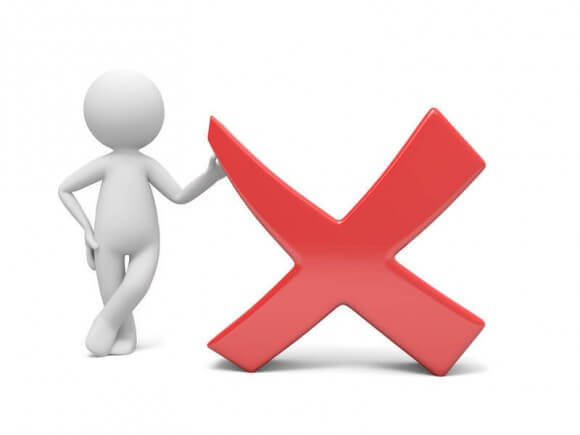 About the Author: Adam
My name is Adam. I'm the founder of Your Income Advisor. My goal is to help others succeed online, by exposing scams and reviewing top rated products. I can help you start
your own business online