Product name: My Advertising Pays
Website: www.myadvertisingpays.com
Product owner: Michael Deese
Price: Free and then $24,99 per month
Verdict: Not recommended
My Advertising Pays by Michael Deese has been launched since 2013 and the program owner claims that you can join his program and start making tons of money right after joining.
The most interesting part of this program is that Mike claims that you don't need to work that much to make tons of money. The only thing you need to do is just create your account, click 10 ads and grab the money. That's it.
Advertisers can put their ads on his network and if someone buys a product through their ad they can possibly make money.
Also, you can sign up for an affiliate program with My Advertising Pays and whenever you refer someone to that website and he opens his account you can make money. So, the main idea is that you can click 10 ads and make tons of money each and every day.

The main idea behind My Advertising Pays
The whole My Advertising Pays scheme is a bit confusing, not to mention their payout scheme. If you are an advertiser then this opportunity is absolutely worthless and a waste of time and money simply because their traffic is not targeted.
If you are looking for this opportunity to make money then it's not as easy as you might be thinking. If you think you can click 10 ads and grab the money then I'm going to disappoint you. This will not happen. Michael explains it as 3 simple steps: 1,2,3.
All revenue sharing sites are very risky and you can lose your money at anytime. They don't guarantee any income and theres is no money back guarantee.


Pros of My Advertising Pays
Free trial
You can make some money
Cons of My Advertising Pays
False promises
Many upsells
Requires investments from $24.99 up to $1000
No money back guarantee
Useless traffic
Complaints
Inside the program
1. First off, if you are an advertiser then My Advertising Pays is absolutely useless program simply because traffic exchange networks have untargeted traffic and if you put your add on their network you will not get any visitors interested in your product.
The reason is simple, those people that hang on Mike's site get paid for clicking ads and that's why they are not interested in buying any products.
Of course, you probably can get some visitors, just few, and most probably they will not buy and you will end up wasting your advertising $.
You need a lot of targeted visitors, so maybe some of them will complete the order. This is how online business works. Targeted traffic is the key. That's why, using My Advertising Pays as a traffic source is a complete waste of time and money.
2. Another problem with My Advertising Pays is that they claim that you buy an ad package for $49.99 + some other fees. So, total spending is $56.69 and then you need to click 10 ads a day and they will pay you back $60.
But they will deduct $3 + $3 (direct deposit fee) and finally you earn $1.69. Not that much at all. Plus, it doesn't mean that you click 10 ads and they will pay the money. It may happen that you won't make as much money as you expect.
Let's say you have 10 positions which means you should be making $10 a day, BUT instead of that you can be making $2 or $3 a day. Because your revenue depends on the revenue of the company. This is what happened to me when I was a member of another revenue sharing site Traffic Monsoon and I finally lost over $350.
3. Advertisers pay My Advertising Pays for the ad space and they expect targeted traffic (visitors) because if they don't make any sales they will not pay Mike next time. But Mike claims that he will pay you just for clicks. If you believe that it's true then go and try his program. It's free for the first 30 days.
4. Another big problem with My Advertising Pays is that it's being heavily promoted by Simon Stepsys who was a promoter of another poor program with a bad reputation, such as Banners Broker. You can read my review and learn some facts about that ponzi scheme. I believe you will be amazed when you learn all the truth about Banners Broker.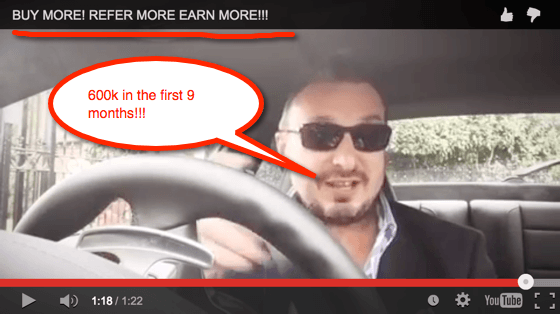 5. In the promotional video on YouTube, Simon's speech is so ridiculous that it really annoys me. Though it's very short, a little over 1 minute, he repeats multiple times that you need to buy credit as much as possible to make more money and this is exactly what he is doing right now.
And he claims that he has made 600k in 9 months! This is so laughable… Can you really believe that guy with such a bad reputation? FYI, Banners Broker was shut down in 2014.
6. The same guy is heavily promoting another ponzi scheme that has a lot of complaints and has been reported as being untrustworthy. He claims that you can invest $25 in Empower Network and make $5000 per day! Can you really believe in this fantastic opportunity?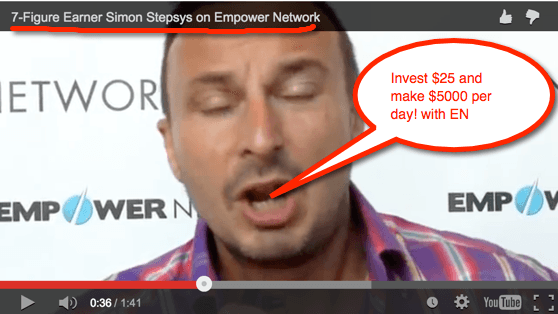 7. Another "amazing" part of the program is that they encourage you to buy as more credit packs as you can and then over the course of 60 days! you can earn $10 🙂 Does it sound attractive to you? To me, not.
8. Also, keep in mind that when your 30 day trial period expires, you won't be able to get your profit share. You need to choose one of their membership packages. Basic membership package will cost you $24,99 per month + some other fees = $28.52
9. There are a lot of complaints about My Advertising Pays on the internet. Look at the image below and read it carefully. This is a real person who has tried this system and he doesn't seem happy at all. You can find many such complaints if you do some search on the web.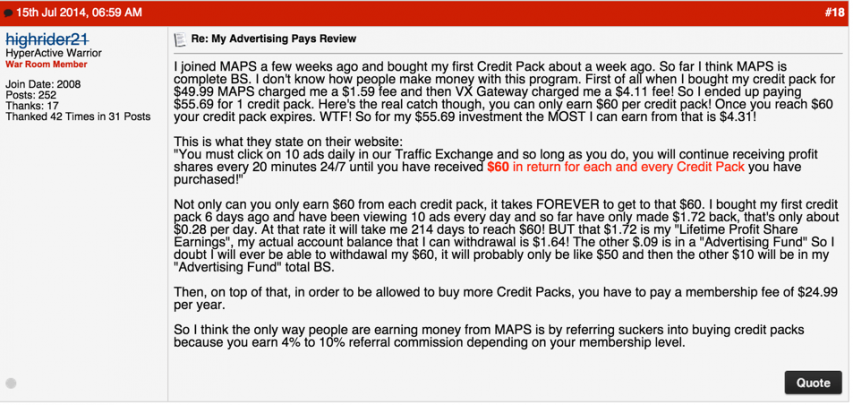 Final word on My Advertising Pays
My final word on My Advertising Pays is that their service as a traffic source is absolutely useless and I can't recommend it to anyone though they have a free trial and anyone can try it to see how it really works. As a revenue sharing site, you can invest some money at your own risk.
You can make money and you can lose too. I don't recommend to invest your last money because it's very risky. Revenue sharing sites don't guarantee revenue to anyone. If you have some free money that's ok. Do it at your own risk.
In fact, I lost $364 with another very popular revenue sharing site Traffic Monsoon and that's why, I'm now very careful and can't confidently recommend any revenue sharing site.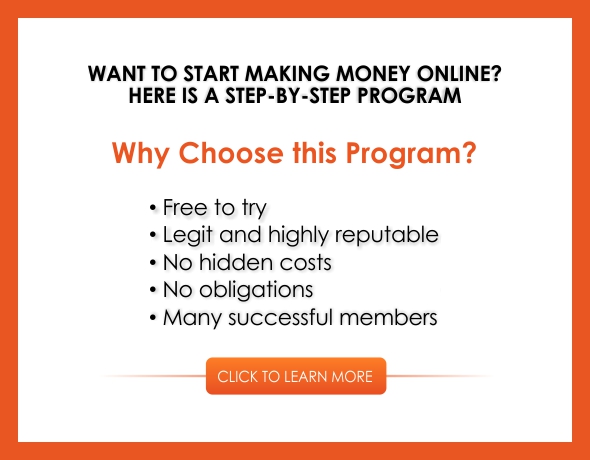 About the Author: Adam
My name is Adam. I'm the founder of Your Income Advisor. My goal is to help others succeed online, by exposing scams and reviewing top rated products. I can help you start
your own business online