Website: www.Bannersbroker.com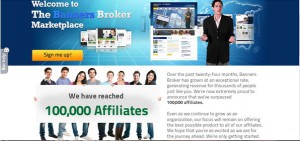 Owner: Chris Smith
Verdict: Scam
Banners Broker (BB) was designed in a way, that at first glance seems to be a legal opportunity to make money from home. It is an advertising company that connects publishers and advertisers.
Ideally it should work as follows: a publisher, i.e. a website owner provides a space on his website for ads thus earning money and an advertiser is another website owner interested in selling his product and would like his ads to be displayed on a publisher's website.
A publisher applying to a Banners Broker website, should have his own website that generates steady daily traffic to be able to display advertiser's ads to his audience. Unfortunately, this rule doesn't apply to Banners Broker and reality as it happens in most cases is absolutely different.
Inside Banners Broker
Banners Broker offers three packages: Advertiser, Ad-Pub Combo and Publisher. All three packages are "awesome".
Advertiser package is designed for advertisers that buy a preset number of impressions for their ads to be displayed on a publisher's websites. Once you sign up, you will receive 1000 banner impressions for free. But remember that those are only impressions and not real clicks.
Banners Broker promises advertiser that his banner will be displayed only on relevant websites and that his only concern should be "collecting his revenue".
If you are new to internet marketing then you can easily believe in this kind of lie. Believe me, even if Banners broker was legit service, it wouldn't be easy to collect the revenue they promise you.
Ad-Pub Combo package impressed me the most because it was a pure scam. On their website they tell publishers that they are at the right place and don't even need to have their own websites that generate steady traffic to display advertisers' ads.
Banners Broker provides a publisher with an ad space on websites owned by Banners Broker and claims that a desire to make money is the only thing required from the publishers!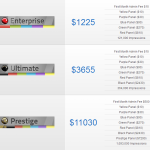 For anyone who knows how internet marketing works or has some experience and basic knowledge in internet marketing, understands that what Banners Broker promises has nothing to do with reality.
They offer different packages depending on individual objectives. You can choose any package from $25 to $11.000! Ask yourself: Are you ready to pay that amount of money? But it is not the end of the story. You can't buy any of those packages directly on their website. Only through your referrer.
The Publisher package was designed for publishers, i.e. website owners that get paid for placing banners on their websites. But there is an obvious problem here, because if your website is relatively new and you don't have any traffic then it doesn't make a sense to display those banners on your website.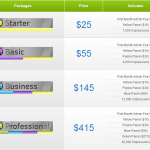 If you are going to display them on Banners Broker websites it doesn't make a sense as well because it is out of your control.
If you are experienced internet marketer and have your audience then you are going to run the risk of promoting poor products on your website. Even if you make some sales it will destroy your entire business sooner or later.
Can you trust Banners Broker?
There are some serious problems with Banners Broker because their payment processing methods are deceptive. They don't accept credit cards and you have to use your digital wallet (eWallet) to be able to buy their panels or packages.
And if you plan to be paid by Banners for your advertising campaigns then you will have to use a website called Solid Trust Pay which has some security issues.
Another problem with BB is that they don't use such a popular and trusted service like Paypal. I don't think it is a good sign. It is again proves that BB is not a trustworthy company.
Banners Broker vs other legit options available on the Internet
BB offers different packages for advertisers, from $25 to $11.000. Their price scheme looks scammy because you don't pay for actual clicks. You pay for impressions and you have little control over it unlike Google Adwards or BingAds.
One thing I really don't understand, why some people join Banners Broker when there are other trusted and reliable services available such as Google Adwards or BingAds? If you pay BB you don't have any guarantee that you will get any real traffic.
If you work with Google or Bing you will be paying for real traffic, for real visitors and some of them will definitely convert into buyers because Google and Bing send targeted traffic.
Banners Broker and Media
I've found some interesting facts from Ireland newspaper "Sunday World" in regards to BB: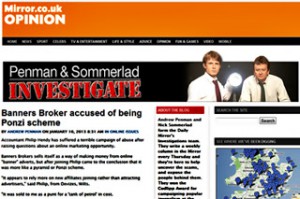 BB doesn't actually have large advertising network of websites that they claim to own to attract advertisers to sign up for their service. All their websites are pointing to the same IP.
According to SW, around 15.000 members invested money in that company and never got them back.
The statistics from Alexa showing who the users of BB are:
Country: Percent of Visitors
Russia 22.2%
United States 7.4%
Pakistan 6.0%
Poland 5.7%
United Kingdom 5.3%
Ukraine 3.8%
India 3.7%
Portugal 3.1%
Australia 2.9%
Kazakhstan 2.7%
An interesting question comes to my mind: Why are most of their users from Russia?
In regards to BB activity, it was very successful in 2012 and had very good reputation, then things changed so much that it was openly called a Ponzi scheme.
On BB website you can read that they are social, i.e. you can find them on Facebook, Youtube or Twitter and by doing this they try to earn their visitors' trust. I was very surprised to find Facebook pages related to BB being a Ponzi scam.
Here is one of these pages, and if you visit it you will see that over 11.000 members put their likes on that page, i.e. consider BB a scam.

Another thing worth mentioning is that when I tried to read their testimonials page I was unable to find any real testimonials, which doesn't give a credit to BB or adds value to their website. The only fake testimonial you can find on their website is one on the image bellow.
There is no any real proof that this testimonial comes from a real person.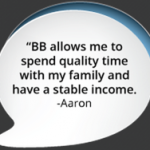 Support at Banners Broker
In regards to support, there is only an email contact form and even if used, you can hardly get any reply from them.
Final word on Banners Broker
Banners Broker was intentionally designed to focus on people that don't have any idea how internet marketing works. Their program is really confusing and there are many members of BB that are still struggling to receive their payouts.
After its fall, BB did some payouts but it is really hard to recover the reputation. It is really difficult to tell what will be the future of this company. Some members are possibly still making money, but I don't think they are a lot.
And even if they are, and happy with the program, let them think of those members that lost their hard earned money. I'm talking about serious money, not just pennies. OK, let God be them a Judge.
If you ask my advice, I can't recommend this program. To be honest, I was unable to find any positive sides of the program.
There are many other quality programs on the internet and if you are really willing to build a business online then read my honest review of WA below. If you still have any questions feel free to contact me.

P.S. At the time of publishing this review on my site I visited BB website and here is what I've found there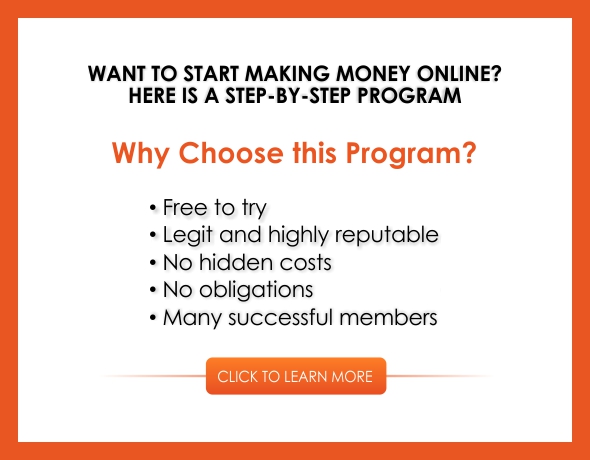 About the Author: Adam
My name is Adam. I'm the founder of Your Income Advisor. My goal is to help others succeed online, by exposing scams and reviewing top rated products. I can help you start
your own business online