Product name: Cash Funnels Machine
Product owner: Lucas Adamski
Website: cashfunnelsmachine.com
Price: $49 or try for $1
Verdict: Not recommended
Cash Funnels Machine is just another program that promises you to make money with little to no efforts on your part and the owner of the program, Lucas Adamski claims that even a monkey can use his system. Lucas claims that you don't require any special skills because his program is a done for you system that makes the whole process very easy.
He is not much different from other internet marketers who claim that they've finally cracked the code that allows them now to earn instant commissions on complete autopilot.
To be honest, I hate the idea of a done for you system that makes you money on autopilot because in most cases this type of products are either useless or not as effective as they are claimed to be. In my review of Cash Funnels Machine I will try to give you my honest opinion of this product.
The main idea behind Cash Funnels Machine
As I said, the software doesn't require any special skills from you and it's actually a video course that teaches you how to make money online with minimum efforts.
Using Lucas's software you can build your squeeze pages, i.e. landing pages with opt-in box then get email addresses of your visitors and then send them to your offers using email autoresponder service.
Though the product is not a complete waste of time, but the idea of making money on autopilot is not realistic and there are many upsells thrown on you once you are inside the members area.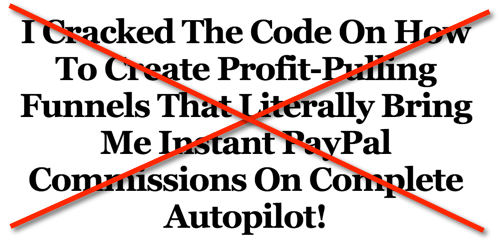 Pros of Cash Funnels Machine
You can try the program for $1
You can build landing pages fast
Cons of Cash Funnels Machine
The idea of making money on complete autopilot is just another empty promise
Too many upsells
Requires more spending
No real support
Inside the program
1. The idea of creating a sales funnel is a real strategy if you know how to use it the right way. I don't know how much you can make money online with this system because it depends on your personal skills, your knowledge and experience in internet marketing, how good your product is etc.
Lucas claims that you don't actually need any previous experience to start making money with his system which is not true. Before using squeeze pages or autoresponder service, i.e. email marketing, you must get trained in the right program first.
You must learn internet marketing to understand how to make money online legit and honest way. Without proper education you will never know how to grow your business the proper way and start making serious money because internet marketing is not just about creating a squeeze page alone.
Besides that, the idea of using a squeeze page might work in one niche and might not work in another niche. You can't use the same method in all niches simply because it won't work. That's why, anyone who has some experience in internet marketing can easily understand what I mean here.
2. I don't like Lucas's approach to the whole issue and especially how he tries to sell his product. On his main website cashfunnelsmachine.com you can buy his product for $49 while on another website cashfunnelmachine.net you can try the same product for $1.
It's good that you can try it for $1, but the main problem is that many people don't know about this trial offer and have to buy it from his com site. I think it's a bit deceptive tactic.
3. It's good that on his sales page he explains what you are going to get for your $49 because most internet marketers never give any info about their products until you pay them.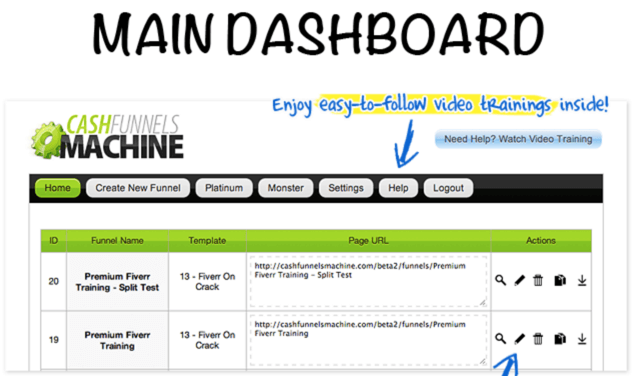 4. The good part of the course is that Lucas shows you how to use Aweber and set up a sequence of email messages to send to your subscribers in order to convert them into buyers which is good to know. But you can easily find all this info on aweber.com site where they have a lot of video tutorials, literally all you need to understand how to use Aweber.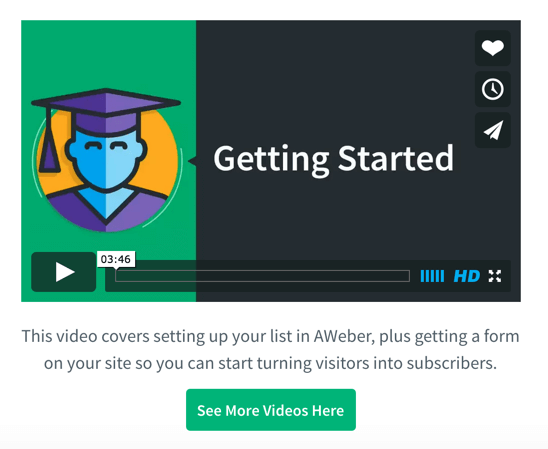 5. Lucas's course mainly consists of videos which is very good and easy to understand but the main problem with his product is that once you are inside the members area you will see many upsells thrown on you which is really bad because it means that you need to spend more money again.
Do you personally like such approach? Just imagine that you've just bought Lucas's main product called Cash Funnels Machine thinking that you will now start making money and when you get access to the members area you see that you still need to buy some other products to be able to use CFM to its full potential. I think no one likes such approach because it's wrong.

6. Another major problem with Cash Funnels Machine is that once you build your squeeze pages and set up autoresponder service you will realize that no one knows about your amazing pages and you need to solve the problem #1, i.e. bring traffic (real visitors) to your pages to make money.
Traffic is the # 1 issue for all internet marketers and those who can drive traffic they make money. Now ask yourself a question: How are going to drive traffic to your cash funnels machine pages? There are two options: free traffic and paid traffic.
To bring free traffic you need to write original content for your pages and then wait until you get them ranked on search engines which takes time. Do you know how to write original content? Lucas doesn't teach you that art. Another free option is through social media which takes time and effort too.
There is another way to drive traffic immediately, i.e. paid traffic (Google Adwords, Bing ads, Facebook ads). Paid traffic is not cheap and you can easily run out of your money without making even a penny. Besides that, you need a proper training that will teach you how make a profitable PPC campaign.
You can learn PPC art through Traffic Blackbook or at Wealthy Affiliate. I recommend Wealthy Affiliate because inside WA you can learn not only PPC strategies but all ins and outs of internet marketing + get supreme 24/7 support and more.
It's the same program that has helped me build my own online business. All this means that having amazing squeeze pages doesn't mean that you can start making money immediately. This is not true.
7. One thing you must understand that I'm not saying that you won't make money at all with Cash Funnels Machine. If you work very hard and are willing to spend more money after paying $49 for Lucas's main product then you can probably make money.
But it's not about thousands of $ per month simply because Lucas's training and product don't contain that potential to allow you to make thousands of dollars per month. You really need to get trained in any of these programs (Affilorama, Chris Farrell, Bring the Fresh, Site Build it, Wealthy Affiliate) to be able to build a lucrative business online.
I personally recommend Wealthy Affiliate because I've been a premium member of it since 2013 and can honestly vouch for the quality of this program. Anyway, don't take seriously Lucas's earnings snapshots because even if he makes that amount of money it doesn't mean that you will be able to achieve the same. Be more realistic.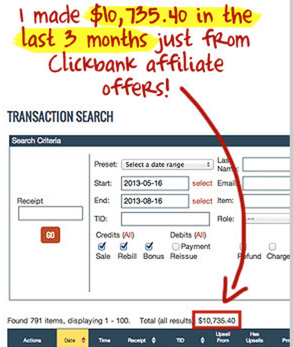 8. There is no real support here and if you get stuck at some point and I'm sure it WILL happen many times, you will be most probably left on your own. There is no active community to help you if you need assistance. It's one of the major red flags and that's why I can't recommend Cash Funnels Machine.
Final word on Cash Funnels Machine
Though Lucas's program is not a complete waste of time and contains some useful features, I can't recommend it. I recommend you to try my top recommended program for free within 7 days and ask as many questions as you can before making your final decision.
I can honestly vouch for the quality of this program and I'm sure you will be happy with it once you try it simply because thousands of other people have already tried it. If you still have any questions, feel free to contact me and I will be happy to help.
About the Author: Adam
My name is Adam. I'm the founder of Your Income Advisor. My goal is to help others succeed online, by exposing scams and reviewing top rated products. I can help you start
your own business online