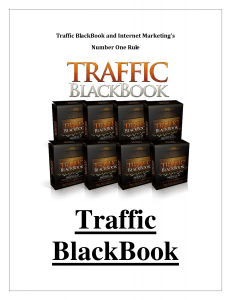 Product owner – Chad Hamzeh
Price – $197
Website: www.trafficblackbook.com
Verdict: Legit
Traffic Blackbook is the program designed to drive paid traffic to any website. Please note that the program is not money making or work from home opportunity.
Traffic Blackbook is a quality training consisted of PDF guides and training videos. The product is not a scam and absolutely legit.
If you spend enough time and learn all the techniques that the program teaches you, you will be able to bring a targeted traffic to your website.
The program was created by real experts, and they deliver what they promise, compared to many other products that fail to deliver even a small part of what they promise.
But you should know that the program is absolutely not a solution to all your problems since there is not a perfect product/program that exists in the world. I am not going to waste your time and would like to go into details of the program. At the end of my review I will give my personal estimate of the program.
Traffic Blackbook teaching modules
The price of Traffic Blackbook is not cheap but still affordable for those who want to bring additional traffic to their websites and make money out of it. It is a good investment that will pay off in a short period of time. The training consists of 7 modules:
Module 1 – Introducing paid traffic technique (By Chad Hamzeh)
Module 2 – Explains different types of traffic and how to turn it to sales (By Chad Hamzeh)
Module 3 – Explains how to organize your campaign and make it successful (By Mike Colella)
Module 4 – Explains how to create successful banner ads (By Mike Colella)
Modula 5 – Explains how to track your campaigns to your success (By Nana-Gilbert Baffoe)
Module 6 – Explains 4 traffic sources: Buying ads on other websites, Facebook, Advertsising on big networks, Google display network (By Chad Hamzeh)
Module 7 – Explains retargeting technology and how to use it to maximize ROI (return on investments) (By Julian Farley)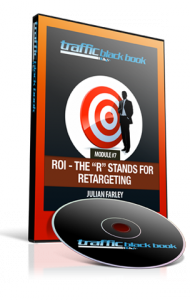 Traffic Blackbook and reality
As you can see, the program is awesome and if you follow the course you will be able to bring additional (targeted) traffic to your website and make extra money. But it doesn't mean that once you buy the product the money will start flowing into your pocket.
You need to try, test and fail until you master it. It is absolutely not as easy as it is advertised. Remember, there is no such a product that you can buy and start making money without making efforts.
What I like about the product and Chad's approach is that he doesn't make any false promises. He neither tries to overhype his product nor promises to reveal you his secret to a magic formula. He is an honest guy and from the very start he clearly says that his product will teach you how to master the art of paid traffic.
The product is designed only for those who have some budget to invest in paid traffic. If you are not going to spend money then this product is not for you and you'd better focus on search engine optimization techniques to bring free organic traffic to your website.
In regards to support, you can submit support ticket related to technical or billing issues only. TBB team can help you organize your advertising campaigns via their forum called "Six months from today" but it requires some additional payments.
What I don't like about the Traffic Blackbook
But there are few issues I would like to mention about the product that I don't like. The product is explained as easy to follow and implement, but in reality it's not. I know exactly that some elements of the program require experience and are not for beginners. A complete beginner can easily get confused.
The price of the product is $197 as mentioned above and to start your paid traffic campaign, as explained by Chad himself, you need to invest $500 at least. That comes to almost $700 and there is no guarantee that you will be successful with the program.
In frequently asked questions section of the Traffic blackbook website, the owners of the program explain that it is hard to say how fast you can make $100 a day with their program.
Then they say that they have seen many people reach $1000 a day within their first two months. To be honest, I don't believe in this kind of claim because I know many successful and experienced online marketers and can say with full confidence that only few out of many experienced online marketers can do this. It requires a lot of time, trials and fails before you master PPC art.
Another thing that I don't like is that they try to belittle the importance of free organic traffic saying that it needs weeks and months before you create content for your website and bring traffic. And that even if you bring traffic you can lose it anytime because your traffic depends on Google algorithm changes. This is not true.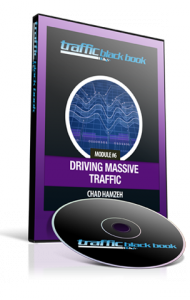 First of all, it is well known fact that most websites are making money due to free organic traffic. Remember that paid traffic is only for real experts, who mastered the art of paid traffic.
For an average website owner paid traffic will be an expensive method because it requires some money to invest with no guarantee that he can make any money.
You can apply PPC method to your business but it shouldn't be your main concern. If you focus on creating original content even if it requires weeks and months it will pay off.
If you apply legit techniques in regards to your website optimization you don't have to be afraid of Google algorithm changes.
I know many successful internet marketers who apply legit techniques, and they drive free organic traffic to their websites for years, without any fear of losing it. That's why free traffic was and always would be #1 traffic generating technique, because it is based on delivering original content to readers who actually search for it.
My final word on the Traffic Blackbook
Finally, Traffic Blackbook is legit program and not a scam. If you have a budget you can definitely use this program to scale your traffic and possibly increase your sales as an additional method to your main website promotion campaign, i.e. search engine optimization.
It is especially a good choice for those website owners that don't have much content but have a good product to sell. With the power of Traffic Blackbook you can scale your traffic and increase your sales if you are confident in your product. Traffic blackbook is definitely the best product among paid traffic courses and recommended for those who want to master PPC art.
Additionally I can recommend you another PPC course at Wealthy Affiliate, which covers the basics of PPC and even some advanced techniques. If you are on a low budget and can't afford paying for Trafficblackbook, I highly recommend you to join WA and go through PPC lessons (Phase #7 in the Affiliate Bootcamp).
Besides that you will have a chance to learn the basics of internet marketing and will get real support from the owners of the Wealthy Affiliate, many other successful internet marketers and from me.
That course will be a good starting point if you want to master PPC art and learn how to make money online. Read my review of Wealthy Affiliate below and if you have any questions, feel free to contact me or leave your comments below and we will discuss it further.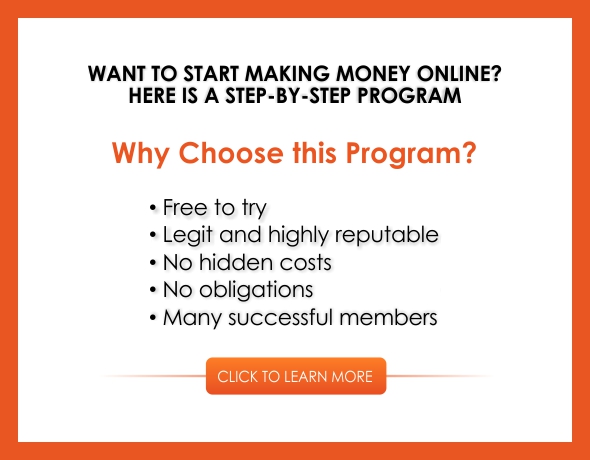 About the Author: Adam
My name is Adam. I'm the founder of Your Income Advisor. My goal is to help others succeed online, by exposing scams and reviewing top rated products. I can help you start
your own business online