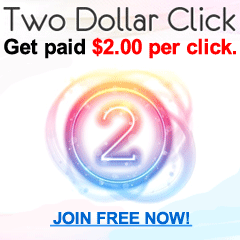 Product name: Two dollar click
Product owner: Unknown
Website: twodollarclick.com
Price: Free, Membership packages for $19.95 and $39.95
Verdict: Scam
Two Dollar Click is a relatively new site that has been around since 2011. The program is though new but in fact it copies other sites and is promoting the same opportunity.
Two Dollar Click claims that you can make $100 a day by simply clicking on ads and you choose how many ads you want to click on which means the amount of money you can make is unlimited.
They claim that they have over 2 million active members and so far they have paid out over 13 million dollars in commissions. They even promise that you can make $2000 a week.
Two Dollar Click has a lot of complaints and is not recommended for a number of reasons I'm going to explain below.

Pros of Two Dollar Click
Cons of Two Dollar Click
False promises
Unrealistic claims
No support
No payouts
Two upsells inside members area
Fake statistics
Inside the program
Nothing new
First off, Two Dollar Click is not the first program that promotes this type of fake opportunity. Among programs that promise you to make tons of money by clicking on ads or links are numerous programs and all of them have one thing in common: they never deliver on their promises.
Among such programs are link posting scams, "per refer link job" scams and banner click scams. All these programs have a lot of complaints because their unrealistic claims and false promises predetermine their fate.
No support
There is no support which is very normal for programs like Two Dollar Click. The only way to contact the owners of this "amazing" program is by email and even then you won't get any reply from them.
If you watch a couple videos about this program on YouTube and read comments under those videos you will notice that many people complain of being unable to get any reply from the owners of Two Dollar Click. I think the overall value of this program is no more than $2.
You clicked the wrong number!
Once you get access to the members area you will be given an opportunity to click on ads and make as much money as you want 🙂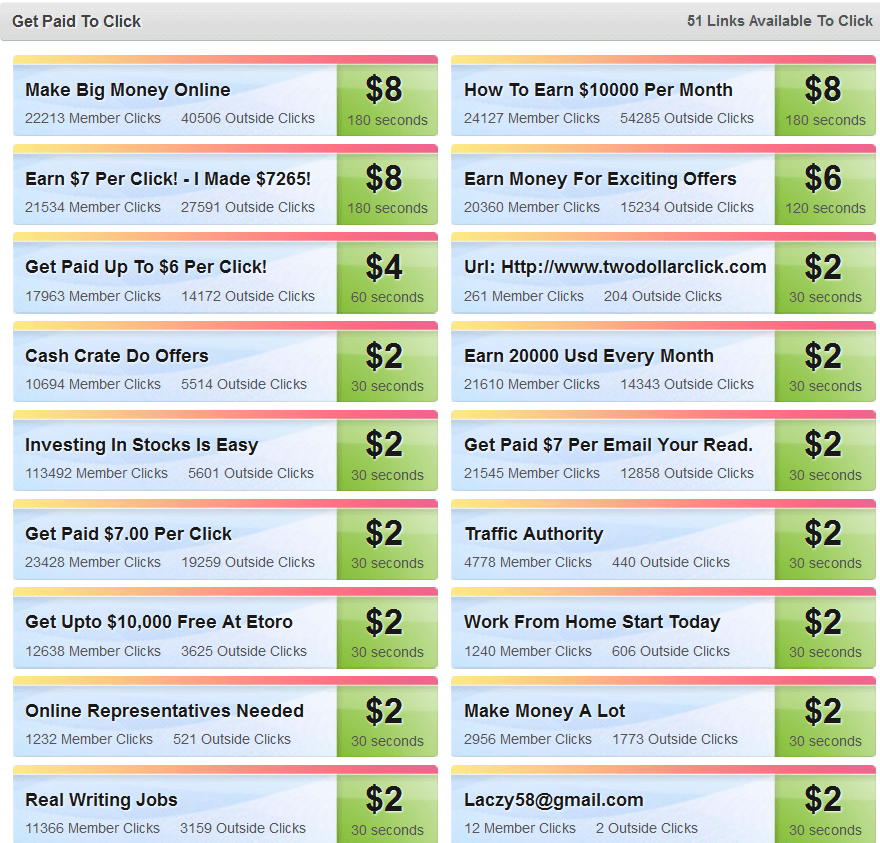 There are different types of ads there, ranging from $2 to $8 per click. They promise that you can view ads for 30 seconds, click on ads and make money. So, you click and it takes you to another pretty similar site or page with tons of ads and products, and the numbers you need to click on, an endless process…

I did it and I earned $2. Awesome. But when I clicked on the next number I got this message again and again and finally I closed the window. And it can't be otherwise because no one is going to pay you for clicking ads or links. It's a total waste of time.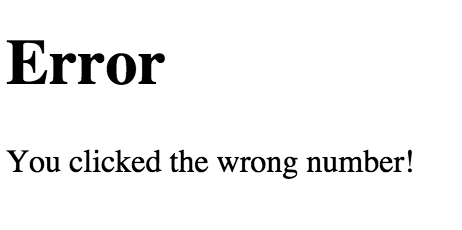 There is a catch
But there is a catch inside the members area. If you click on the account overview you will see a red banner that says: You Are Not Earning At Your Full Potential!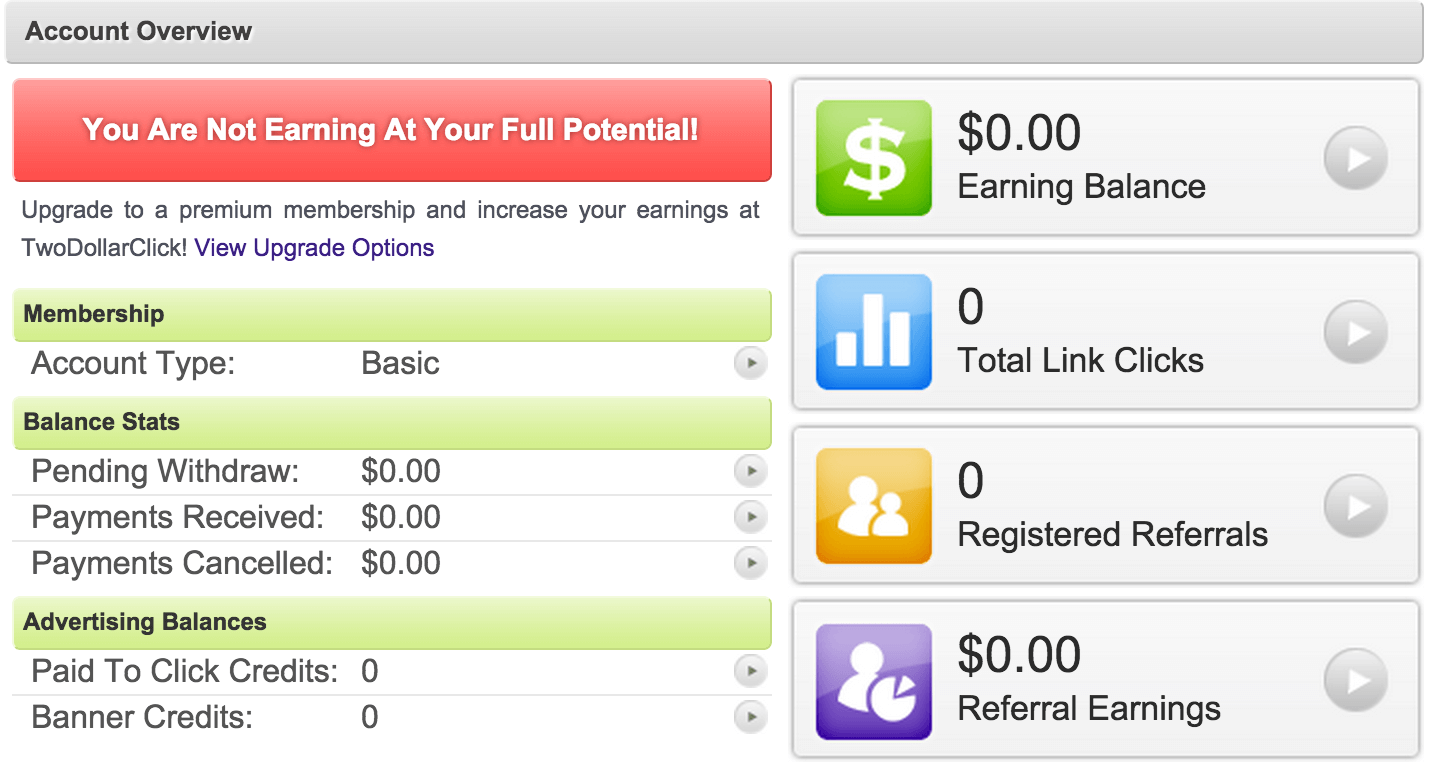 That's the aha moment when you think that you will buy some more membership packages and start making money. That's just a dream.
The catch is as follows: once you get access to your free account you will see a few ads you can click on and in order to make more money you need to upgrade your account to see more "useless" ads that will make you more money.
And some people unfortunately buy these membership packages and of course they never get their money back. There are two membership packages, Golden monthly and Ultimate monthly.
Golden monthly ranges from $19.95 (one month) to $119 (6 months) and Ultimate monthly from $39.95 (one month) to $239 (6 months).
They also offer you to buy referrals from $10 (10 referrals) up to 500 referrals ($500). As you can see, Two Dollar Click system is designed in a way to empty your wallet. Total BS in my opinion.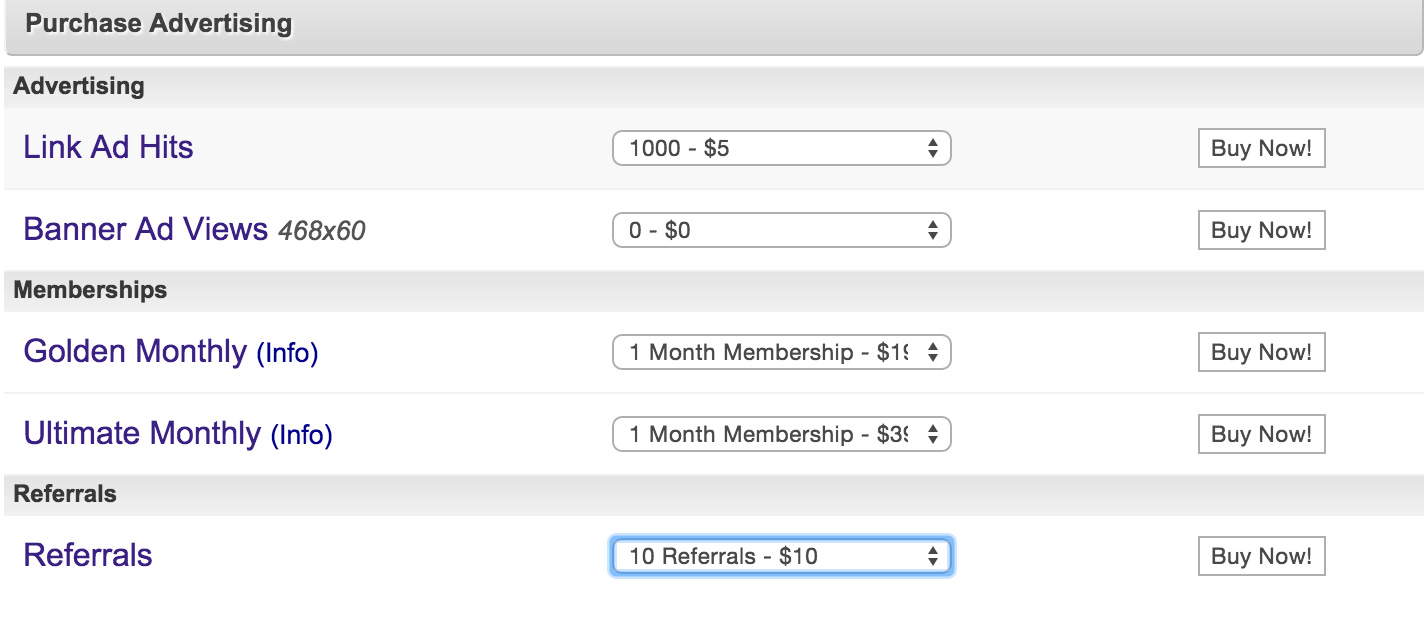 More upsells
When you click on "view ads" it takes you to another page with numerous ads and sometimes you are offered some products like MOBE that is in my scam list. In short, Two Dollar Click system is not going to help you make money. It's completely designed to make money off of you instead of helping you.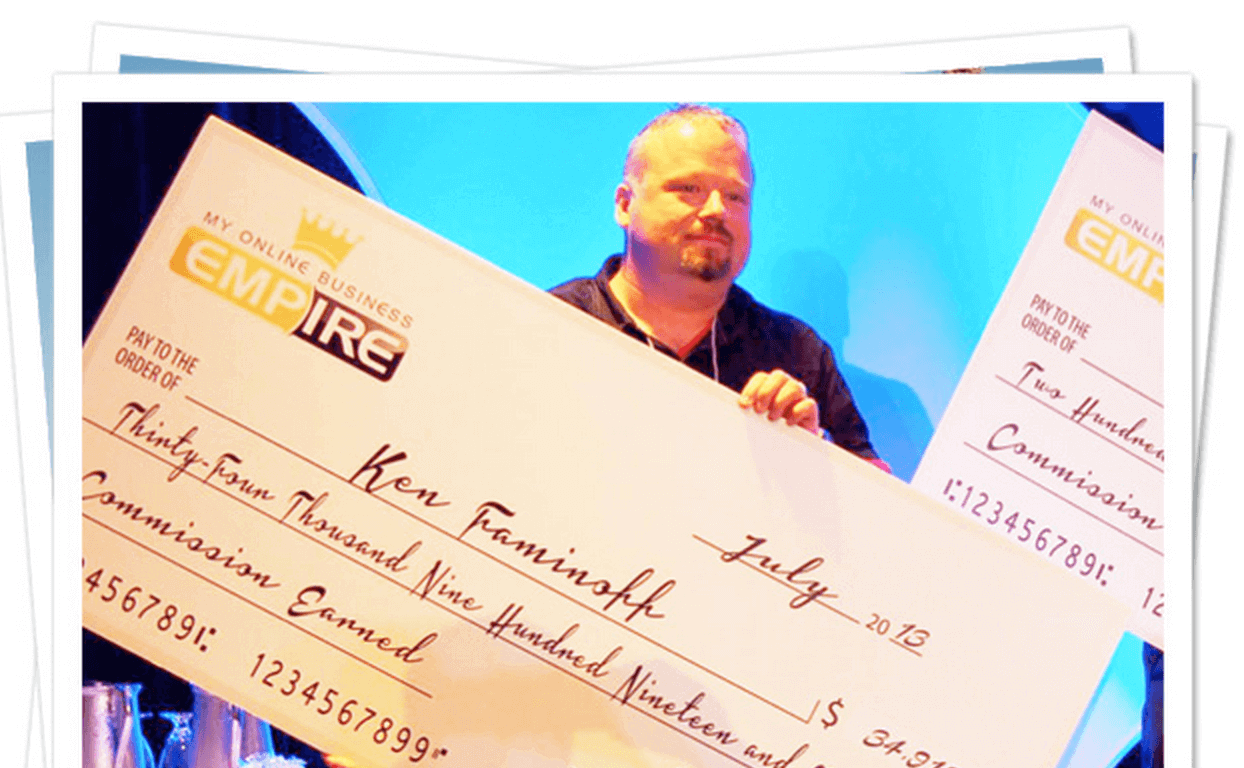 How Does Two Dollar Click make money?
Generally speaking, sites like Two Dollar Click earn money from advertisers who pay them for getting their ads to click on. They promise advertisers to send them targeted traffic while in fact this kind of traffic is never targeted because people like you are never interested in buying the stuff.
You just want to click on ads and leave the site in order to get paid. A total waste of time. But Two Dollar Click is most likely getting paid by advertisers and should theoretically pay you from their earnings, but in reality they don't pay you anything.
Will you get paid?
Another major problem with Two Dollar Click system is that you can't cash out whenever you want. You must wait until you reach $1000 threshold which is pretty annoying and dishonest in my opinion. Are you really willing to put so much effort and time without any guarantee that you will be paid at the end of this time consuming and boring process?
How to get paid fast?
When you join as a free member you get access to only $2 ads and of course most people will want to earn money fast and that's why they buy membership packages thinking that this way they will be able to reach the payout threshold fast. But they don't even realize that they will neither get paid by Two Dollar Click nor get their invested money back.
Payment proof
Their payment proof page looks like this. Take a look at it and ask yourself: does it look trustworthy? I don't see any payment proof from Paypal or Payza. This page doesn't look like a page that belongs to a company that makes or pays out millions of dollars to millions of their active members.

Tons of complaints
Finally, there are many complaints about Two Dollar Click on the web which proves that the program is a complete waste of time and money. You can read a few complaints below to get an idea of what Two Dollar Click is all about but if you continue your search you will find tons of complaints on social media sites, YouTube and other sites.
Sites that have a lot of complaints about Two Dollar Click.com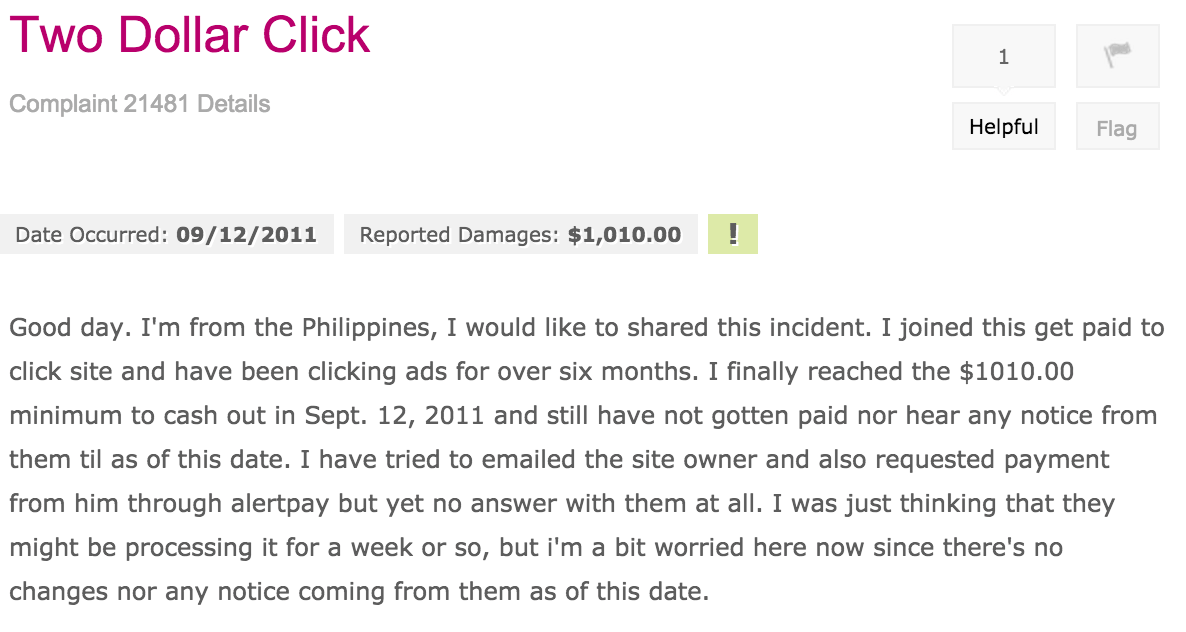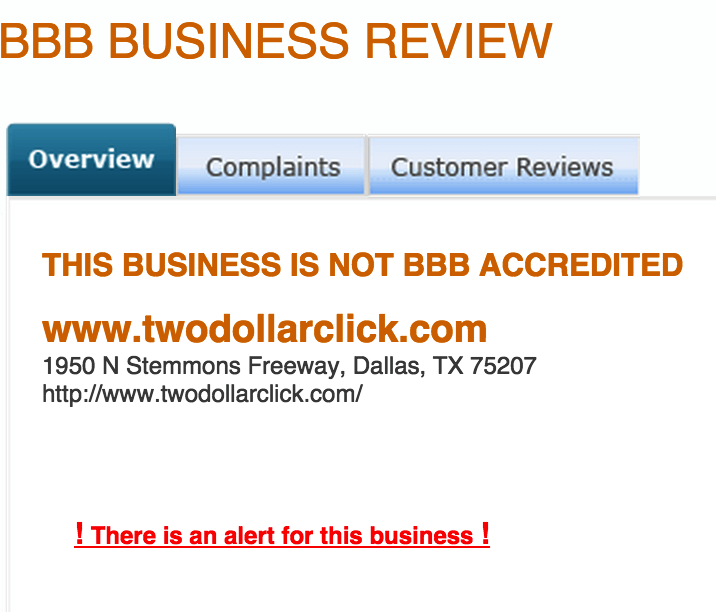 Final word on Two Dollar Click
Two Dollar Click is a total disappointment and waste of time and money:
No payouts
Many upsells inside members area
No support
Many complaints
Fake statistics
Unrealistic claims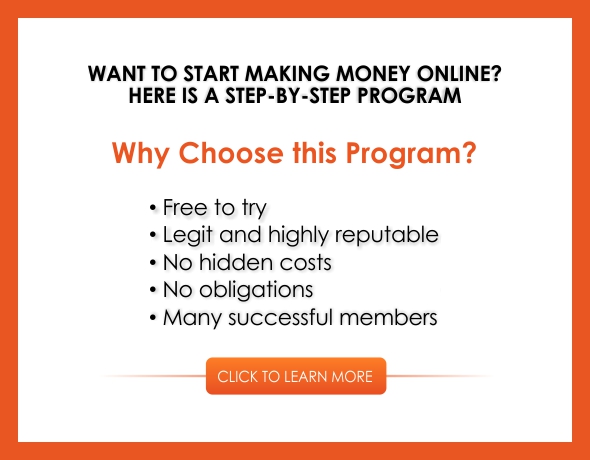 About the Author: Adam
My name is Adam. I'm the founder of Your Income Advisor. My goal is to help others succeed online, by exposing scams and reviewing top rated products. I can help you start
your own business online