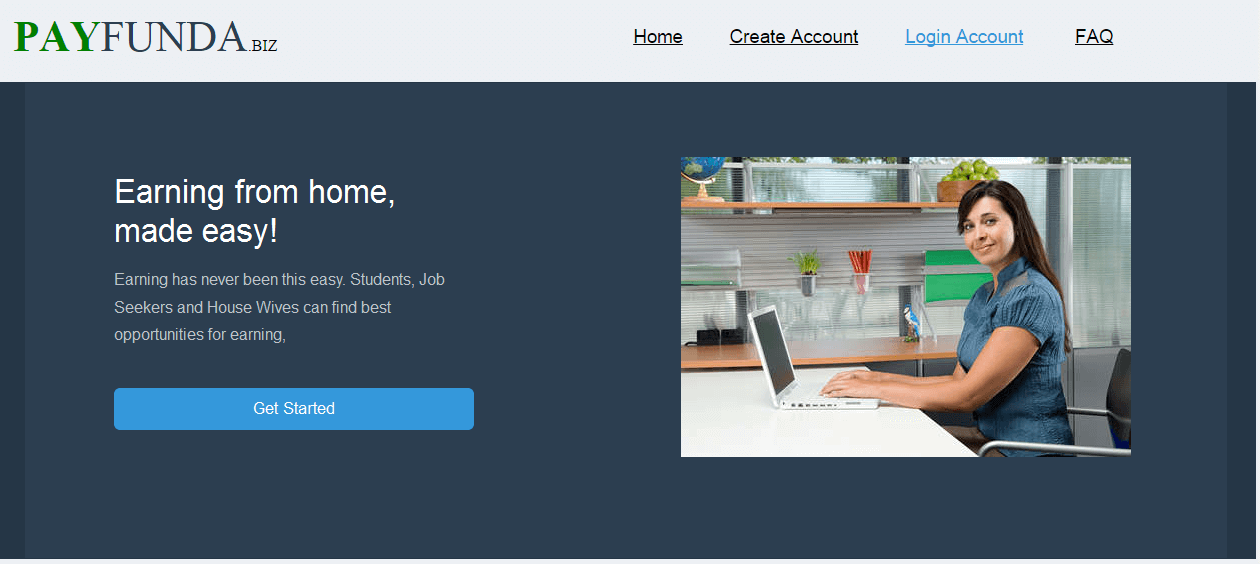 Product name: Payfunda
Product owner: Unknown
Website: payfunda.biz
Price: Free
Verdict: Scam
Payfunda.biz is a new type of site that makes the same unrealistic claims that have been made by other sites that are known on the internet as link posting scams. Both groups of sites are very well known for scamming people and there are always tons of complaints about them.
Most of these sites are taken down by their owners after receiving a large number of complaints. Once this level is reached they move their product and services to a new site with a different domain name but promoting the same opportunity.
Their sites have the same layout and people can't get paid for the tasks they have completed. You can find a lot of video reviews on YouTube that describe the same product promoted by a group of sites such as payripo.com, weeklyfixpay.com, incomebite.com, youthdollar.com, youthvisit.com.
BTW, five of them have been taken down recently and I think it's not hard to assume that the weeklyfixpay will be taken down soon too. Ok, let's see what payfunda.biz is all about.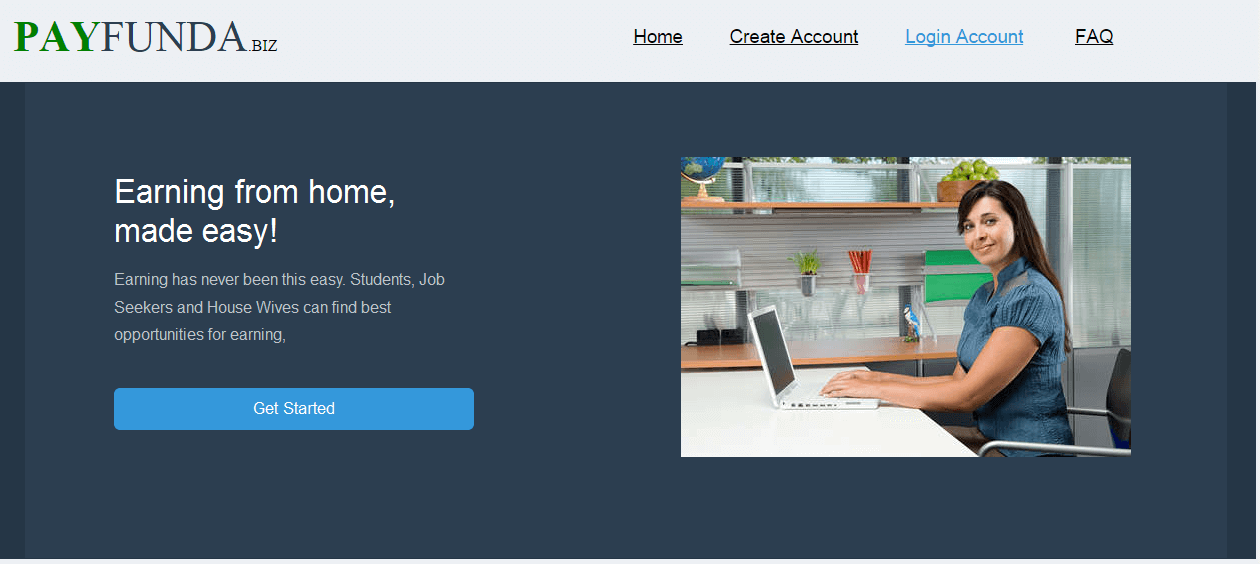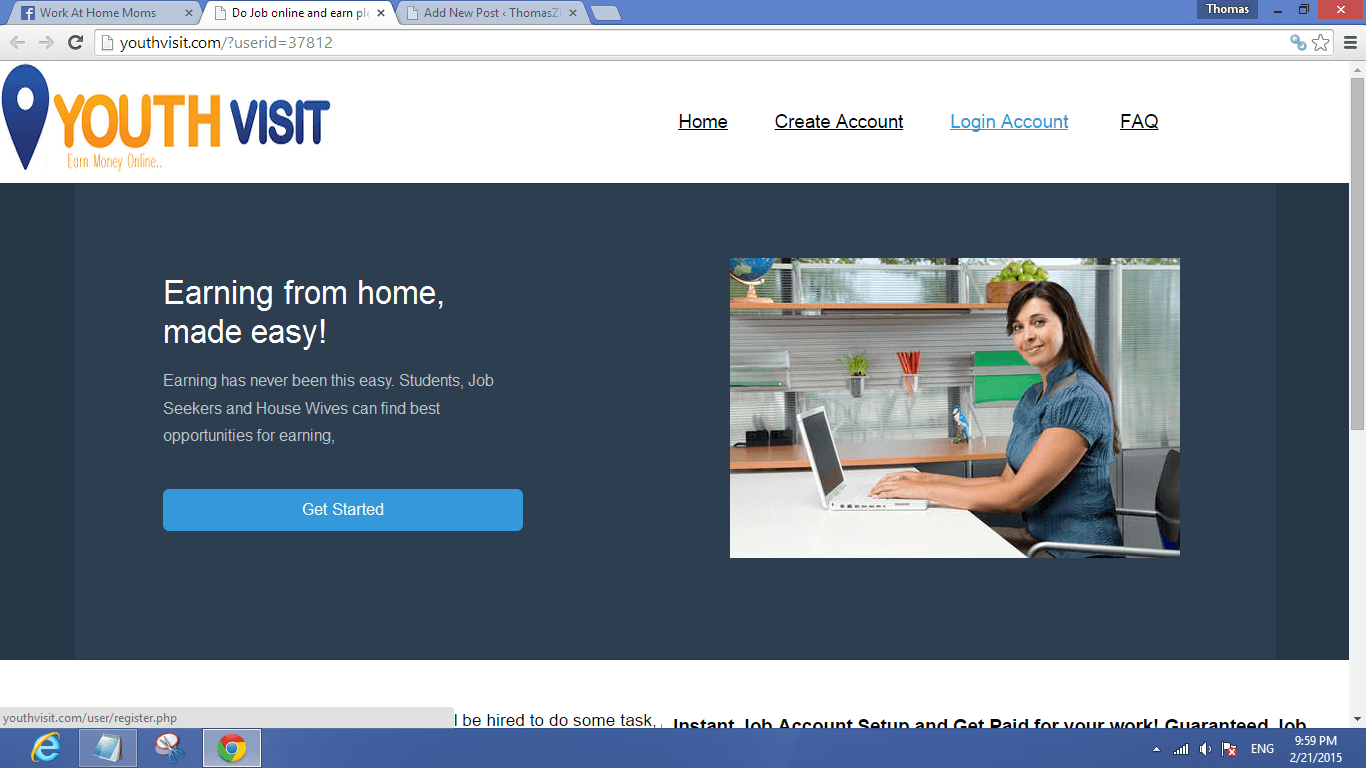 Is Payfunda.biz different from other similar sites?
In fact, Payfunda.biz comes from a new wave of link posting opportunities that promise you to make a lot of money by completing simple jobs. All these sites claim to have unlimited job positions and there is no limit to how much money you can make with this opportunity.
All these sites including Payfunda.biz promise you $25 sign up bonus and they even guarantee that you will make $1500 in the first week.
There are many red flags common to all these sites and I'm going to explain in details what all these sites and especially Payfunda.biz are all about.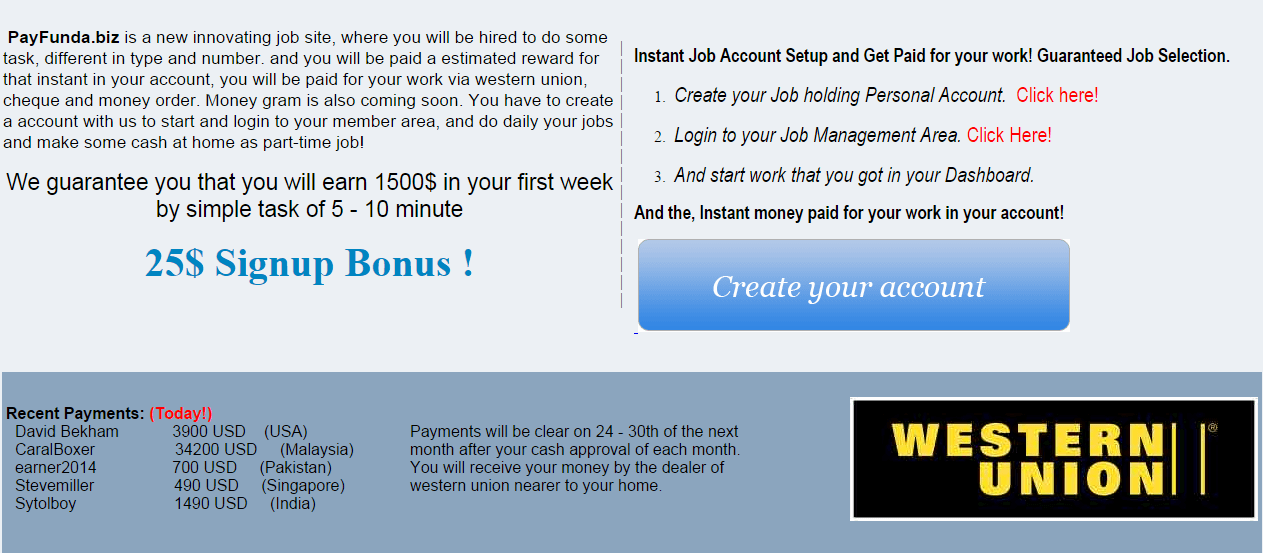 Pros of Payfunda.biz
Cons of Payfunda.biz
Payfunda is a duplicate site of other "per refer link job" sites many of which have already been taken down
False promises and unrealistic claims
Most probably your commissions won't be paid out
No support
The site is already taken down
Inside the program
New link opportunity?
There are two types of link scams on the internet. One group is called "link posting opportunity" and there are over 16 of them that I know because I have my own review on each of them.
The new group is called "per refer link job" opportunity and at the moment I know only one of them which is still active Weeklyfixpay.com and other 5 have been taken down: payripo.com, incomebite.com, youthdollar.com, payfunda.biz and youthvisit.com.
I'm sure weeklyfixpay.com will be taken or shut down very soon too because number of complaints is growing every day.
Can you really get paid $10 for each click?
Payfunda explains the whole work process exactly as other "per refer link job" sites explain it. You create your free account and then your entire business is promoting your unique affiliate link in the hope that someone will click your beautiful link.
Payfunda.biz explains that all you need is to get others to click your link and you will be paid $10 for each click. This is of course not true because clicking the link is only half of the matter because if your clicker doesn't take any action. i.e. complete the purchase (affiliate marketing) or complete a certain task (CPA) you won't be paid.
Sometimes you can be paid if someone clicks on your ad but it will make you a few cents at best. As for the promise to be paid $10 per click it's a lie.
Payfunda.biz's members area
It's true that link posting scams don't provide any training on how to build an online business or how to promote your link though some of them after a large number of complaints have started to offer some training material.
When it comes to a new wave of fake opportunities known as "per refer link job" sites, they don't provide any kind of training material. Once you get access to your Payfunda account all you will see inside the members area is your affiliate link.

They just recommend you to promote your link on Youtube and other social network sites. That's it. Just imagine that Payfunda claims to pay out millions and they can't afford to offer you either a training or support. Can you really trust this company after all this?
No visitors?
If Payfunda claims that they are making millions it means they have a lot of traffic, i.e. visitors to their site. Traffic can be free or paid. I checked their site traffic through a reliable site semrush.com and at it appears that they don't have traffic at all, either free or paid. How then can they make millions if they don't have any traffic, i.e. visitors?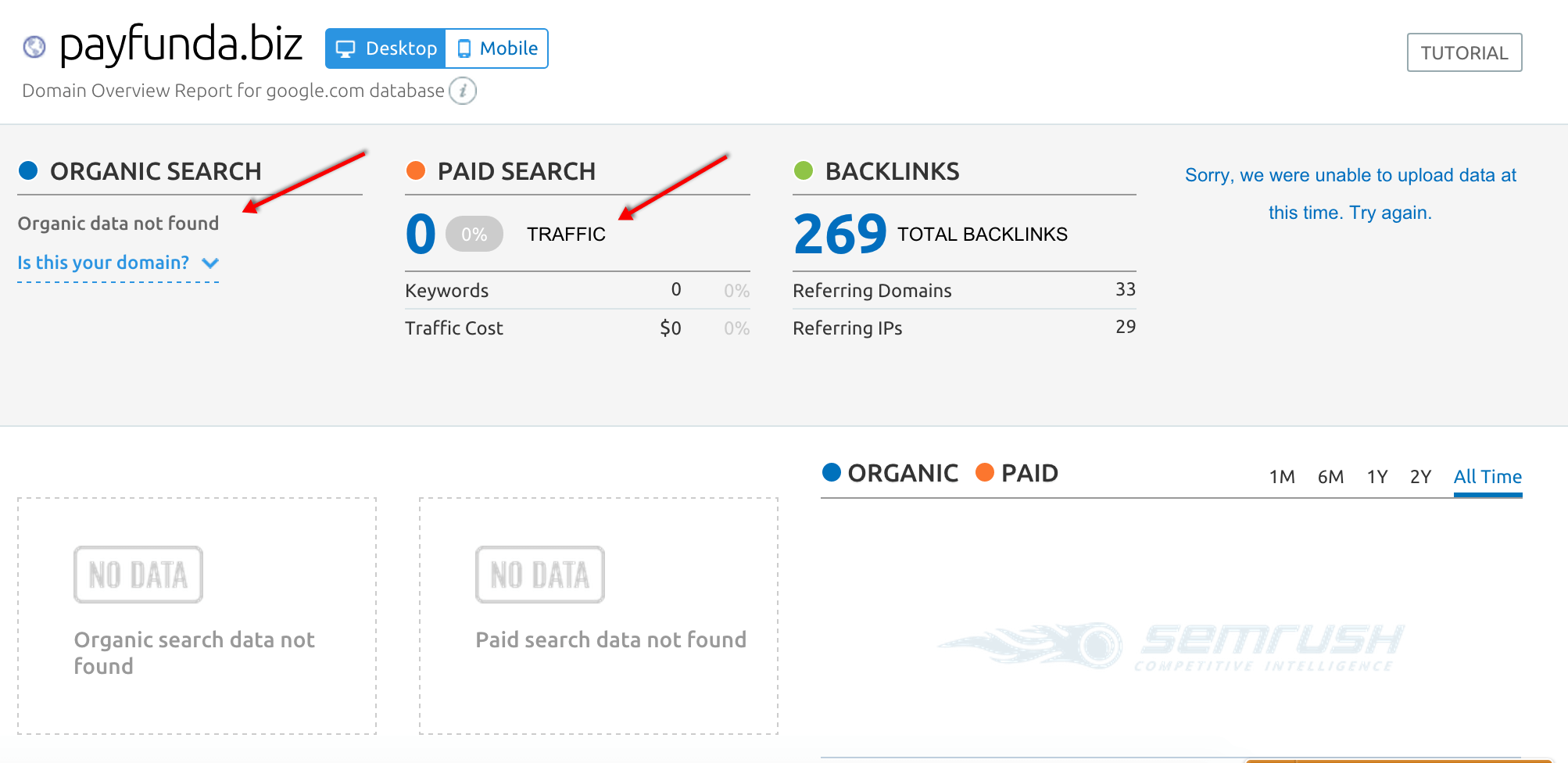 Payfunda's practical recommendation
In order to make money online you need to get trained in the program that will show you exactly how to make money online using proven methods. In fact, I'm talking about a step-by-step program with a full 24/7 customer support.
In case with Payfunda you have nothing and it's very normal because you don't pay anything and that's why you don't have either training or support.
Payfunda's training is limited by one sentence that says that you need to promote your link through social network. By doing so you will be able to make a few bucks at best if any or get paid at all.
Fake earnings and payout statistics
All these "per refer link job" sites show the same statistics on their websites that are not supported by any real proofs though they all claim that they are paying out thousands of dollars in commissions to their members every month.
This kind of statistics that come from a "reliable" company must be supported with some documented data or otherwise it's not convincing at all.

No real support
All these "per refer link job" sites have the same FAQ section with the same questions and with the same answers which looks ridiculous and untrustworthy.
The only type of "communication" they offer is the FAQ. Take a look and ask yourself: does it look serious?
My FAQ section on my site looks more informative and trustworthy than one that comes from Payfunda, a company that claims to make millions of dollars per month.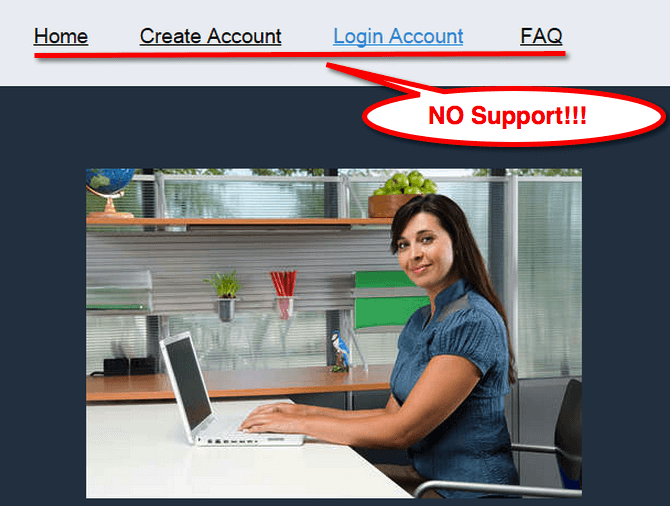 Payfunda's URL is not safe
I tried to visit Payfunda website through different browsers, Safari, Chrome and Mozilla and got this message. First off the domain is taken down and secondly it's infected with some viruses.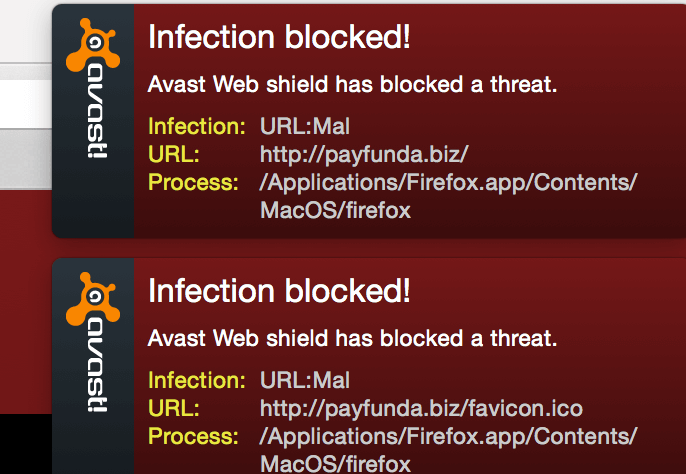 No payouts
There are many complaints on the internet from the members of Payfunda complaining of not being able to withdraw their commissions from Payfunda. They are offered to complete some surveys before withdrawing money and even after completing these tasks they can't withdraw their earnings.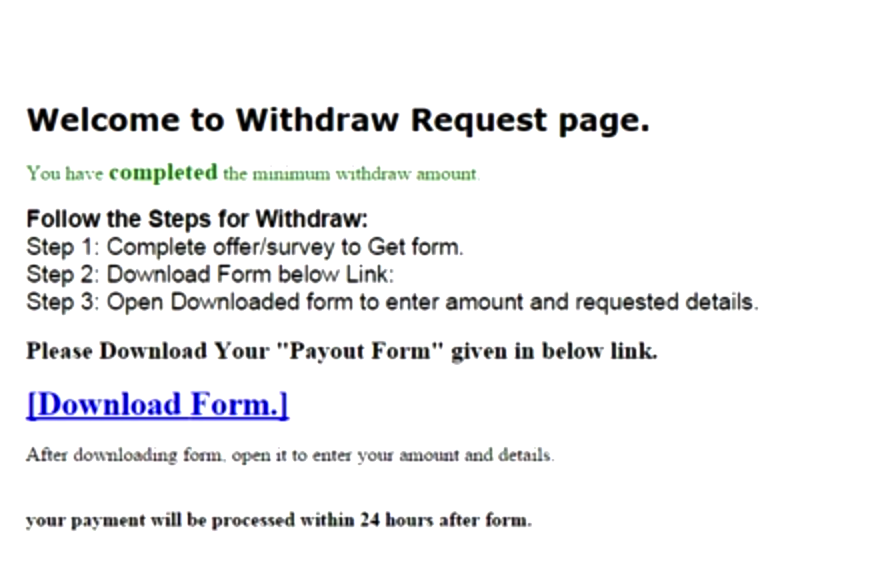 How does Payfunda make money?
And the last indication that Payfunda is a scam is that since there is no any product inside the members area to sell and make money from and there is no traffic to Payfunda.biz website, I really wonder how they are making money.
How can they pay you $10 for each click if they don't sell anything and make money themselves? I think it's the strongest argument and indication that Payfunda is a total waste of time and effort.
Most "per refer link job" sites are taken down
Out of six "per refer link job" sites five have been taken down.
payripo.com –

down

incomebite.com –

down

youthdollar.com –

down

youthvisit.com –

down

weeklyfixpay.com –

active

payfunda.biz –

down
Final word on Payfunda.biz
Payfunda is a scam for a number of reasons:
1. It makes the same false promises it fails to deliver as other sites such as payripo.com, incomebite.com, youthdollar.com, youthvisit.com and weeklyfixpay.com do
2. There is no support
3. Fake statistics with no evidence
4. No real payouts to the members
5. Payfunda.biz is a copycat site of other "per refer link job" sites.
6. Payfunda doesn't teach you how to make money online
7. The site is shut down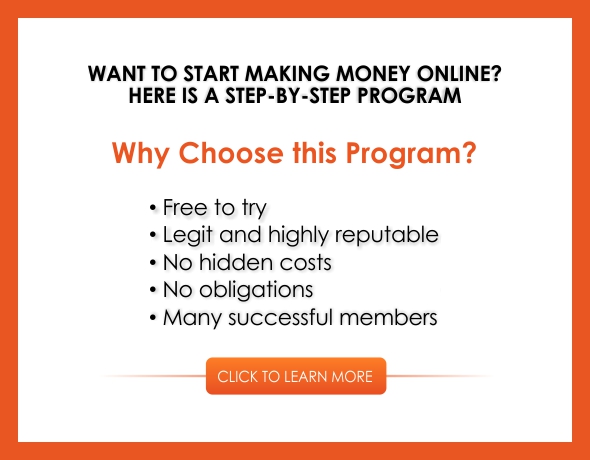 About the Author: Adam
My name is Adam. I'm the founder of Your Income Advisor. My goal is to help others succeed online, by exposing scams and reviewing top rated products. I can help you start
your own business online