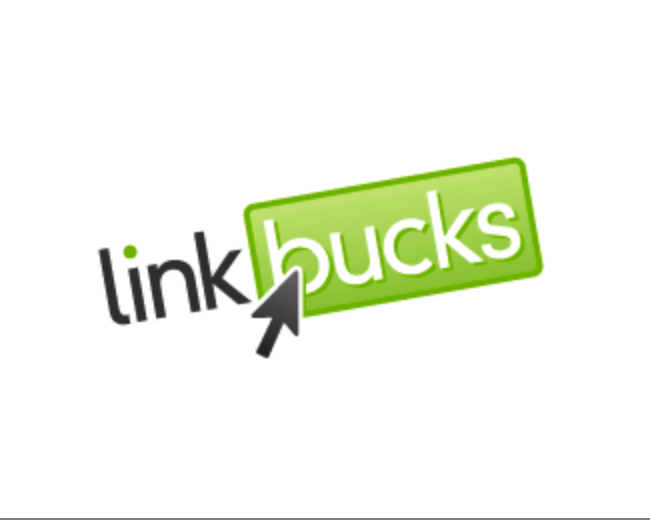 Product name: Linkbucks
Product owner: Charles Major
Website: Linkbucks.com
Price: Free
Verdict: Recommended? Yes and No
Linkbucks is a program that has been around since 2005 and it's basically a PTC (paid to click) program that allows you to earn money online without any gimmicks.
Yes, it's legit program and there are many proofs that it has been paying its members honestly for many years and is still paying for their online efforts.
If you are looking for ways to make money online you can join the program because it's free to join. You don't need to buy any products or promote any products in order to make money.
Some people say that it's a scam but that's not true. The program is not a scam. It works and it pays its members.
Unfortunately, Linkbucks is not for everyone because the way you are going to earn money is very boring and even annoying and even if you accept this method and are willing to put effort and time into it you are not going to earn a lot of money.
In my opinion, it's not the right option if you are looking to earn serious money. If you are looking to earn some extra cash, let's say $50 or maybe even $100 per month, you probably can do it.
I'm going to investigate the program and help you make an informed decision whether to join Linkbucks or not.

Pros of Linkbucks
Get paid for easy actions
Helpful forum
Free to join
Cons of Linkbucks
Not a good option for making serious money
Requires a lot of efforts to make a few bucks
Inside the program
Is it worth the time?
First off, you don't need any specific skills to make money with Linkbucks. All you need to start making money is create your free account, then create a link using their shorten link plugin and then use this link wherever you want throughout the web to earn money.

You can take any URL from your website, YouTube or any other place, any link, shorten it and then promote it let's say on your website or Facebook or forums etc. If someone clicks on your link you will earn pennies. I tried it and earned 0.0005 per click.
That means I need to get 10.000 clicks a day in order to make $5. This way I can earn $150 per month. Not a lot to be honest, but not bad too.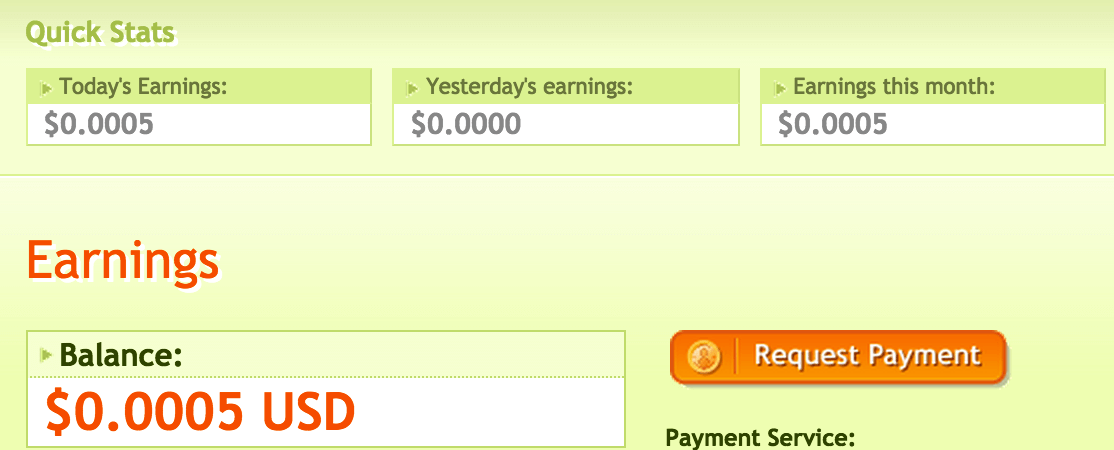 But the main problem is that in order to earn $5 a day you need to get 10.000 clicks which means you need to get 10.000 visits, i.e. traffic. Can you get this type of traffic every day? Probably not. How can you then make money with Linkbucks?
There are several ways to earn money with Linkbucks:
1. Build your own website and generate traffic from search engines, social network sites, such as Google +, Facebook, Twitter, email marketing etc. You can also create a lot of videos and upload them to YouTube and generate traffic.
You can post your links on numerous forums. But before you generate traffic to your site you need to create some helpful content, material on your site or youtube in order to attract visitors, right?
This is a long process that normally takes months before you start to see steady and massive traffic to your site or youtube channel. Without traffic you can't get a lot of clicks, right?
I think you see the picture now. It's not going to happen overnight. Yes, it's true that you can earn some extra money with Linkbucks, but when it comes to making serious money, Linkbucks is not the best option available on the web.
2. You can buy cheap traffic, let's say, 10.000 clicks for $5. But the problem here is that you can buy this amount of clicks for $5 and earn $5 from linkbucks too. There is no profit.
I'm not sure, but maybe you can buy this amount of clicks for let's say $4, earn $5 form Linkbucks and end up earning $1. As you can see, it's not as easy as you might be thinking.
3. If you spam forums, youtube or social network sites with your linkbuck links you will probably be able to get a few clicks a day, but this way you can't make enough money to make Linkbucks worth the time you are going to spend for this business opportunity.
Is it safe?
I also didn't like that during registration Linkbucks requested my address and personal phone number. Why should I give them my address or my phone number? I'm not sure about how they are going to use it. In my opinion, it's wrong.
Free to join
The good thing about Linkbucks is that it's totally free to join and you don't need to buy anything. Anyone can try it to see if this opportunity is exactly what they are looking for.
No training
Another issue with the program is that though it has been around since 2005, they don't provide any training on how to drive people to their Linkbucks links which means if you don't have any experience online it can be pretty challenging for most people to figure out how to use the system in order to be successful with it.
I think for a program that has been around for many years and still doesn't provide any training is not a good sign at all. I think it's because the nature of this business is built upon actions such as spamming internet folks through any means in order to generate a lot of clicks.
Don't make it your main income
Another thing to keep in mind is that if you have your own website, i.e. your own business and fill your site with linkbucks links, you are going to lose your visitors instead of keeping them on your site.
Instead of losing them, i.e. getting them to click on your ads and leave your site in order for you to earn pennies from Linkbucks, it's much better to promote some good products on your own site and earn generous affiliate commissions from each visitor, i.e. click to your site. Don't you agree?
Of course, you can place some linkbucks links let's say on your website sidebar and make some extra income in addition to your main income, but focusing on linkbucks opportunity by making it your main income source is a waste of time in my opinion.
How it works?
When your visitors click on your link they are taken to another page where they see your linkbucks ad at the top of that page and then if they click on the "skip ad" button in the top right hand corner they will be taken to the page you wanted them to be.

Anyway, you get paid just for visiting your link, i.e. when someone clicks on your link and visits that page. You can also make money through a locker ad.
If someone clicks on your link they will be taken to a page like this. In order to proceed to your desired page they need to complete one of these surveys for which you will earn money too.
This way through a locker ad you can earn around $15 per 1000 clicks. Again, it's not easy because very few people will want to complete these surveys.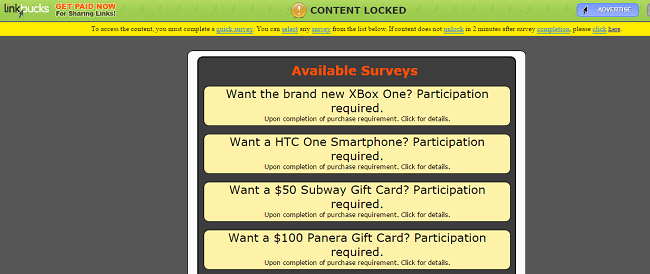 How to cash out?
Linkbucks pays to members honestly, once you reach $10 threshold through Paypal or Payoneer. Once you reach this amount you can cash out and receive your earnings within 2 days.
Linkbucks referral program
Linkbucks referral program is another way to earn money through Linkbucks. If you refer someone to the program you will earn 20%. You can earn from publishers (who post links) and from advertisers (who buy ad space).
From both you can earn 20%. Publishers must be active in order for you to earn money. As for advertisers, very few people buy ads space from networks like this because their traffic in never targeted.
People are not interested in buying the stuff from these networks because most of them are people like you who want to get people to click on their ad and leave the page.
Support
There is a forum inside Linkbucks members area where you can ask questions and get help if you have an issue with anything. This is really great because it means that you are not left on your own.
There is a much better alternative
I think instead of wasting your time with this program you'd better create your free account at Wealthy Affiliate, I've been part of since 2013 and make much more money than with Linkkbuks.
My recommended program gives you the opportunity to earn $22 for each person you refer to them, plus you can earn $1 for each person that completes their profile (add an image and some info about themselves) even if they don't buy anything.
It's a much better opportunity that allows you to earn a full time income vs Linkbucks that can hardly make you even $500 a month.
Final word on Linkbucks
In my opinion, Linkbucks is a controversial program and is not for everyone. It's definitely not a scam. If you are looking for a program that can replace your regular income, this program is most likely not for you.
You need to bring a lot of traffic in order to make a few bucks
You need to put a ton of effort in order to bring lots of traffic
There are much better alternatives to Linkbucks.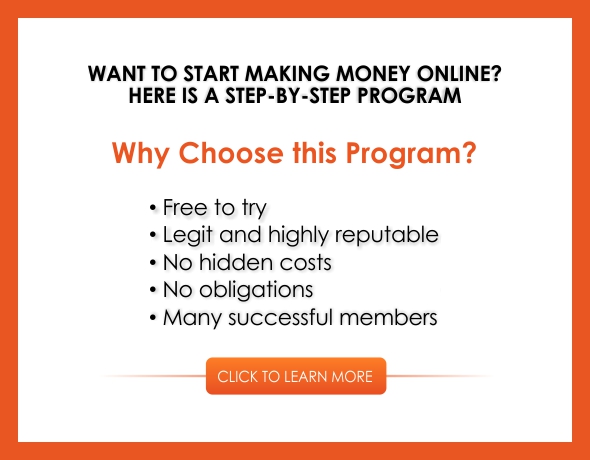 About the Author: Adam
My name is Adam. I'm the founder of Your Income Advisor. My goal is to help others succeed online, by exposing scams and reviewing top rated products. I can help you start
your own business online