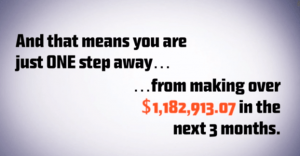 Product name: Push Button Millionaire
Product owner: Ivan Block
Website: thepushbuttonmillionaire.com
Price: Free to join or $250 to start making money
Verdict: Scam
Push Button Millionaire has been popular on the internet for some time already and is getting a lot of attention now due to making bold claims about helping people make tons of money on autopilot. The story begins once you've landed on Ivan's website. It's the same story about how lucky you are that you've finally joined the winner's circle…
Unfortunately, it's not much different from many other similar programs that fail to live up to their unrealistic promises. And in my present review I'm going to take a closer look at this opportunity to help you make an informed decision.
The main idea behind Push Button Millionaire Scam
The main idea behind this program is again about binary options trading opportunity. They claim that once you get access to the members area you will just need to push 3 buttons and start making money. As simple as that. Besides that, they claim that it's absolutely free to join opportunity and not only that. By pushing 3 buttons you can become a millionaire in no time.


Pros of Push Button Millionaire
Cons of Push Button Millionaire
False promises
You need to invest in the program to start making money
No training
No money back guarantee
No real support
Guaranteed profit 🙂
Inside the program
1. First off, the story begins with Ivan's story about how he cracked the code and now wants to help other people make millions of dollars. All I can say is that most owners of binary programs tell the same story and to be honest it doesn't look trustworthy.
2. They claim that once you invest $250, their system will turn your deposit into $400 in 60 seconds and in 1 million in 3 months and that their secret broker is going to help you achieve this. I'm sure you are smart enough to understand that it's a complete lie and really laughable.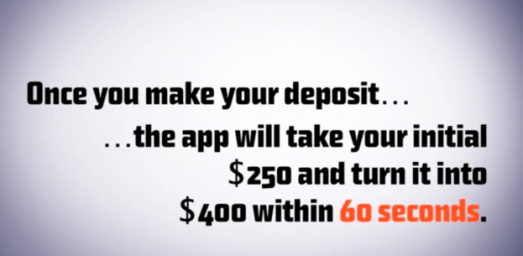 3. And most amazing part of this program is that Ivan guarantees that you will make your first million in 3 months! Does it look reasonable to you? If it was that easy then I would be making my millions now instead of writing this review.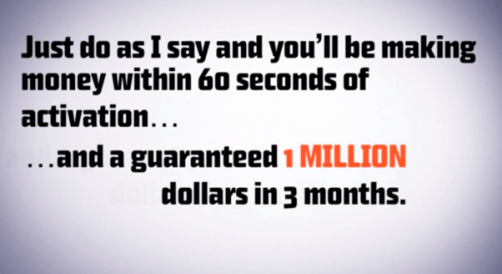 4. Another amazing thing about Push Button Millionaire is that they don't provide any real software to trade within their system. Most binary programs I reviewed in the past provided some sort of software, good or bad, no matter. Anyway, they provided a software though to be honest none of them could in any way guarantee success.
In case with Push Button Millionaire, once you create your account, you will be redirected to a standard binary options trading website (masteroption.com) and there is no any training that can explain to you how to use it in order to trade successfully.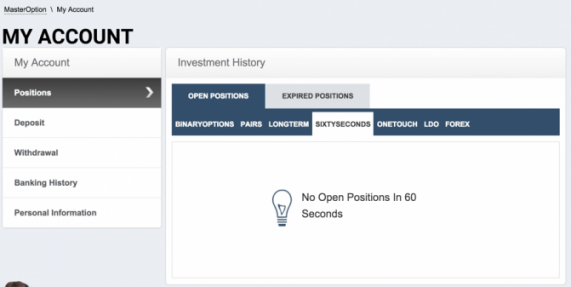 5. Though the program is being advertised as a free opportunity, it actually is not free at all. To start trading with it you need to invest at least $250. If you fail to make your trading profitable and there is a good chance for it to happen, no one is going to refund your money.

6. The worst thing about all binary options trading systems is that to make more money you need to invest more which is very similar to gambling. If you invest less you make less, if you invest more you can lose all the money in no time.
7. Binary options trading is based on the market prediction which is not achievable and is a very risky venture. This is a fact that thousands of people have lost thousands of dollars on binary options trading, even those experienced.
8. To be able to trade successfully you must learn some skills and gain specific knowledge though even then there is no any guarantee that you will be successful. It's extremely hard to predict whether a currency will go up or down. Also, you must have some basic knowledge about market trends and changes, politics and economy.
9. All poor products that I've come across so far on the internet fail to provide support and the same is true in regards to Push Button Millionaire. When a product has a poor support or no support at all, I never recommend that product to anyone.

10. Binary options trading is very similar to currency trading at Forex. I already mentioned in my other reviews that my brother was involved in Forex business for some time, especially in currency trading and ended up wasting a few thousands of dollars. He went through different training programs, read some specific books and had some experience and still had little success.
11. I reviewed many other binary options programs, such as Same Day Profits, Consistent Profits, 30 Day Change etc. All these programs have one thing in common: they make bold claims and promise you millions and there are tons of complaints around them on the internet.
I don't think Push Button Millionaire is much different from those programs. But compared to Push Button Millionaire, those programs suggest you to try their program with virtual demo money before you start trading with actual money. In case with Push Button they don't even have a demo option.
Final word on Push Button Millionaire Scam
Push Button Millionaire is a risky venture and if you are a risky person I definitely recommend you to stay away from this so called business opportunity. I don't think it's a good idea to put $250 on the table when your failure with this program is very predictable.
Instead of that I recommend you a program that has very high rating on the internet, is highly reputable and has actually helped thousands of people start their online businesses online, including me. You can try the program for free within 7–10 days and then decide for yourself whether you want to commit yourself to internet marketing or not.
Building a business online and running it is very time consuming thing but very rewarding in terms of financial independence and living a lifestyle you want and dream. Let me know if you have any questions or leave your comments below and I will respond within a day.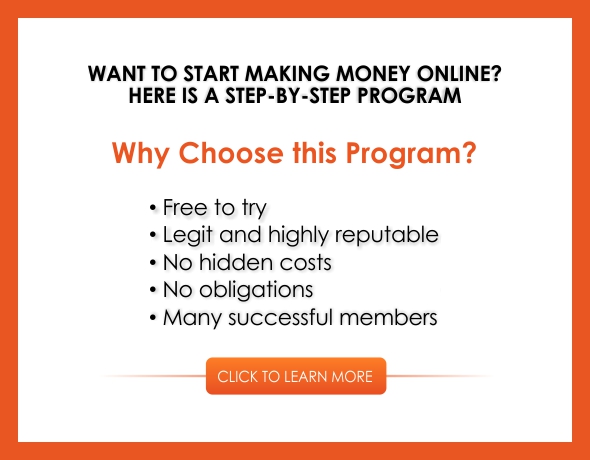 About the Author: Adam
My name is Adam. I'm the founder of Your Income Advisor. My goal is to help others succeed online, by exposing scams and reviewing top rated products. I can help you start
your own business online