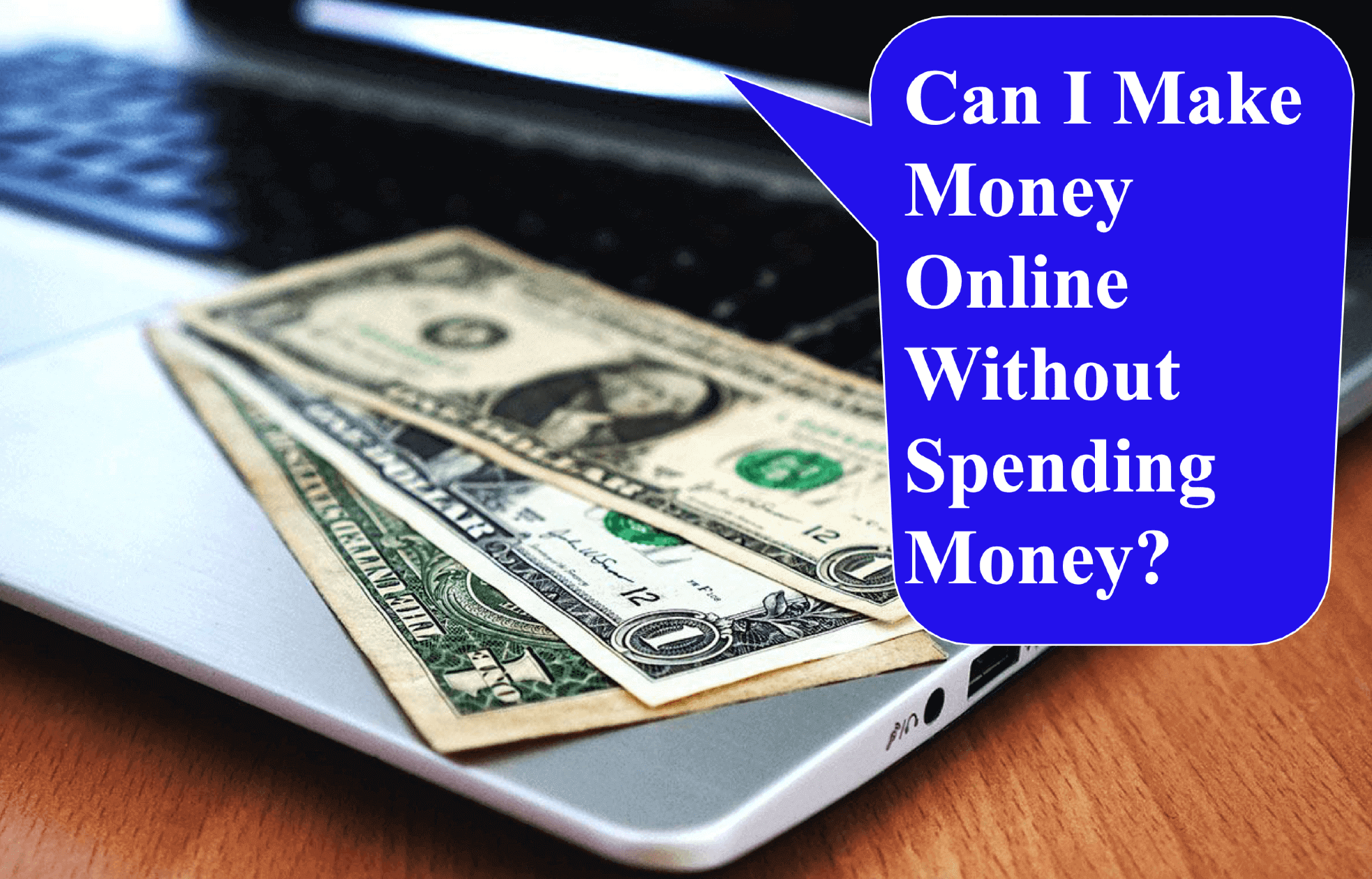 When it comes to making money, internet is full of opportunities and everyone can find a way that would fit their goals and income plans.
Everything in terms of the amount of money you want to earn depends on what exactly you want.
If you know what you want, you ask the right question and get the right answer.
Today we have a question that many people ask:  Can I Make Money Online Without Spending Money?
I'm going to not only answer this question but two other questions, such as
How much money can I make without spending money?
What are the best ways to make money without spending money?
First of all, I want to answer the question raised in the title. Yes, you can make money without spending money.
But you need some skills to be able to do it and I will explain what type of skills you need.
Best Ways to Make Money Without Spending Money
Online Surveys
Of course, when you plan to start something new, we don't want to spend a lot of money.
Because we don't know when you can return your investment and become profitable. Everyone wants to avoid unnecessary expenses.
Another reason is because you don't know how much you can earn.
Below I will describe some of the best and most popular ways to make money without spending money at all.
But all this doesn't mean you won't invest anything at all. At least you need to have a tablet like iPad or a laptop or Desktop and internet connection.
You also need to realize that you have to invest some of your time and effort. Without these components you will not achieve any of your goals.
First and the most popular way to make money online without spending a single $ is participating in online surveys.
Surveys are different and you can earn from $0,50 and up to $30 per survey. Each survey takes around 10 min.
If you sign up with multiple survey companies, you will get a lot of invitations and can earn up to $150-$200.
But this means you need to be available whenever you receive an invitation.
Some highly specialized surveys can take up to 30 minutes. Such surveys require some specific specialization and knowledge.
If you don't qualify for such surveys you can't participate in them. Generally speaking, for most surveys you will earn between $0.3 and up to $1.
That's why you can't make a lot of money by participating in surveys only.
For higher income you need to qualify for specialized surveys for which you need special qualification.
You can even browse internet or watch videos and still get paid. All you need to make it happen is creating a free account. Here is the list of such websites: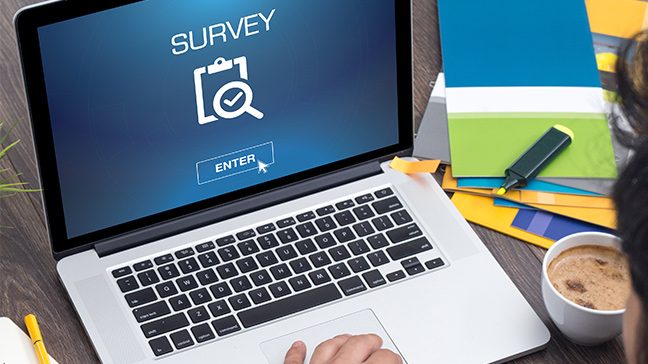 i-say.com
Toluna.com
Paidviewpoint.com
Survey.com
SurveyMonkey.com
SurveyJunkie.com
Mypoints.com
Brandedsurveys.com
Surveysavvy.vom
ipoll.com
Surveylion.com
Epollsurveys.com
Vipvoice.com
Surveyeveryone.com
Acop.com
Anketer.org
Vindale Research.com
AmericanConsumerOpinion.com
Prolific.com
Pandaresearch.com
PointClub.com
Wonder.com
OpinionOutpost.com
Clickworker.com
Swagbucks.com
Mysurvey.com
My Top Recommended Programs

    Program # 1 – Wealthy Affiliate

  Program # 2 – Income School

Freelancing
Freelancing is another way to make money online without spending money. Freelancing is not applicable to everyone.
You can earn money as a freelancer only if you have some skills and experience in any given field.
This means you can provide services to people like we do it in real world and then you get paid for it.
For example, if you can write articles for other websites you can earn from $500 and up to $1000 or even more per month.
Some freelancers can charge as much as $100 per high quality article.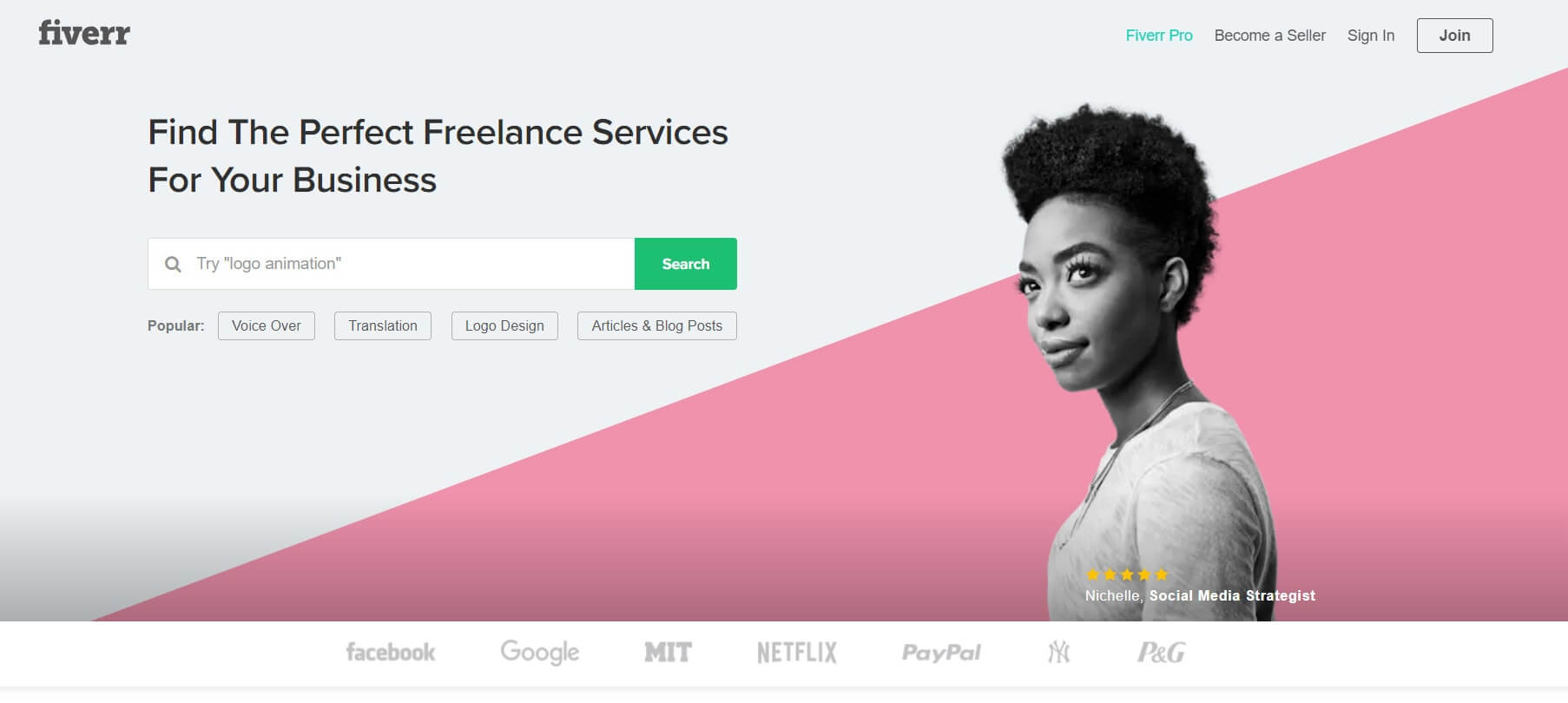 If you can record videos and add cool effects to it you can charge $20-$50 per one video.
If you can work as a graphic designer you can earn very solid amount of money per month.
I want to give you a short list of freelance jobs:
Video editing
Writing articles
Proofreading
Translation
Graphic designer
Web developer
Bookkeeping
Finance management
Creating PowerPoint presentations
Book cover design
Book layout
Magazine Layout
Website development
Customize wordpress website
Recording videos
Voice over service
Social media manager
Keyword research for SEO
Writing a resume
Essay writing
Business consulting
HR consulting
Virtual assistant
Data analytics
Writing eBooks
Tutoring
SEO service
Web analytics
SEO analysis report
Video animation
Programming
Content marketing
Social media marketing
Email marketing
Creating intros and outros for videos
Building websites
Mobile apps
Creating business plans
Online lessons (cooking, fitness, relationship advice)
As you can see, I gave a long list of freelance activities for which you can charge people and earn a solid monthly income IF you have an experience and knowledge in any field mentioned above.
I'm sure most people do have some skills in one or two fields. To start earning money as a freelancer you don't need to spend any money at all.
All you need for that is your willing to do the work and be self-disciplined person to organize your working day effectively.
All these fields are extremely popular and you really can earn a solid income. But your income hugely depends on the level of your skills.
The higher your skills the higher is your income. To start earning as freelancer you can create your profile at websites, such as:
Upwork.com
Fiverr.com
Freelancer.com
Before you start your freelancer career you must understand that it will not be easy to start earning a significant monthly income from the first month.
Any freelance website where you will create your profile and list your services will not appear in top search results until you have a positive rating based on your previous orders and successfully completed projects/tasks.
If you do your work properly and your customers are happy, your rating will improve over time and you will start getting orders frequently which means MORE income for you.
Some freelancers earn between $500-$1000 monthly, some earn $2,000 -$3.000.
So, it really depends on many things, such as level of your skills and willingness to make freelancing as your main activity.
If you want to make it your main income you can do it as many other already did it.
Software Testing
Software testing is a separate type of activity or you can call it profession, freelancing for which you can get paid very generously.
This profession is very popular nowadays and will be super popular in the future especially after COVID-19 pandemic.
All devices today, such as smart TV-s, smart phones, tablets, laptops, Desktops, game consoles and many other devices have a software installed that needs to be tested out before final release.
Even after release people still report about bugs that are later fixed after updates. Most of those updates can be found thanks to software testers.
As I said, this profession is going to be even more popular than ever before. If you plan to jump on board it's time now. You can join websites, such as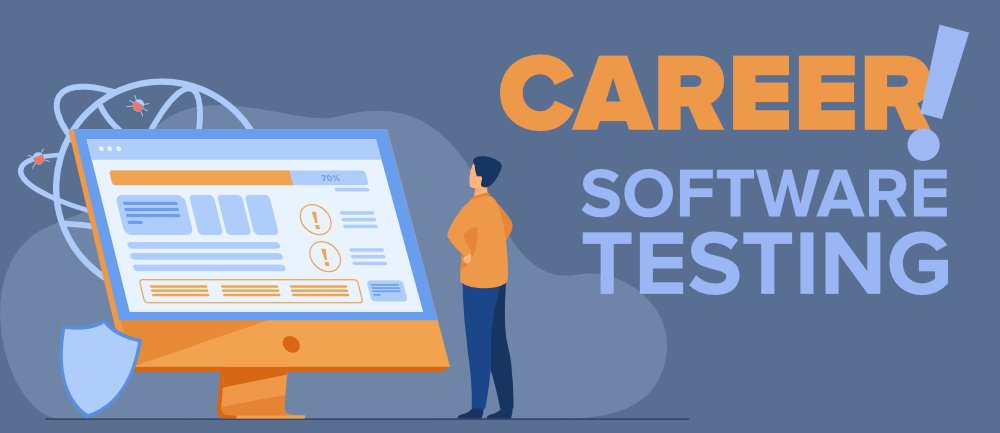 Usertesting.com
Utest.com
Whatusersdo.com
Usertest.com
Enroll.com
Startuplift.com
Testingtime.com
User.com
Usercrowd.com
Userbrain.com
Userinterviews.com
Userlytics.com
Especially I highly recommend to join utest.com which is # 1 website for software testing career online.
Utest.com is one of the biggest platforms that unites software testers from almost all countries of the world.
Utest gives you a completely free access to an excellent training about software testing.
You won't believe, but you don't have to pay a single $ for the training. The training quality is pretty impressive.
It includes 19 training modules from A to Z which you can complete within a week.
Some of the modules:
Introduction to testing
Utest basics
Testing basics
Computer testing
Mobile device testing
Payment testing
Usability testing
Understanding bug report
And more…
Modules are well organized and once you complete them all as well as the practice tests you can start making real money by participating in utest test cases.
For each bug you find you can earn from $5 and up to $8 and even more for each bug you will find in the app.
Once you receive an invitation you will read the overview of the project and decide to accept or decline it.
The more tests you accept the more money you can earn. Membership is free as well as video lessons. It's a great opportunity to earn extra $500 per month.
It's not a limit. You can earn way more if you participate in all invitations you accept as a utest member.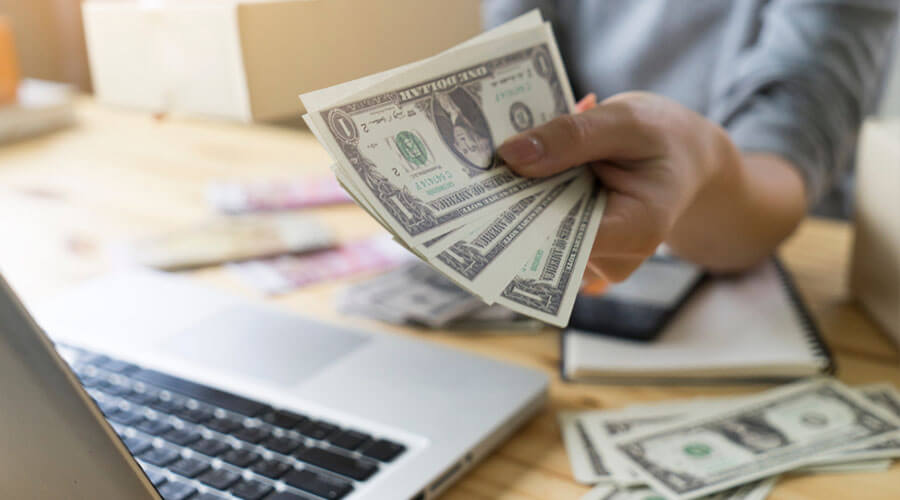 Affiliate Marketing
Affiliate marketing is one of the most popular ways to earn money online and includes both free and paid methods.
Those who choose paid methods achieve way greater results than those who choose free methods. The difference in income is really big.
If you choose paid methods you can achieve your online money goals quicker and easier and the amount of income can be impressive.
If you choose free methods you still can earn an income and become profitable. I think starting free is the best way so you can see how it works for you and learn some secrets of affiliate marketing.
When you start as an affiliate marketer, you need some tools that I'm going to explain below.
You can start with a free website builder – No need to pay for the tool but paid one will help you customize your website in the best way possible for the best user experience. I would say paid website builder is highly recommended but starting with a free one is ok for beginners.
You can start with a free domain name and hosting – Starting with a free domain is absolutely possible but ranking results can be achieved faster with a paid domain. Paid domain is highly recommended in terms of SEO. Starting with a free one is not a problem because in the first months you won't have a lot of content. So, starting with a free domain is acceptable.
You can use free keyword research tool (Google Keyword Planner), WordTracker, Google search console. No need to pay for expensive keyword tools when you are a beginner and not making money.
You can start with a free affiliate marketing training to get an idea how to make money online. Advanced strategies are available only to those who choose to pay for advanced training on affiliate marketing. Advanced strategies will help you achieve your goals faster and make your journey easier. But this doesn't mean you can't achieve success with a free training. It will take more time and more effort to figure out what works and what doesn't work.
Video marketing today is an important part of your online affiliate marketing business. The platform like YouTube is free but not all video editing tools are free. The tools such as Camtasia or Final Cut pro are paid tools but in the beginning stages of your business you can start with available free tools that are many online. You can even edit your videos using your iPad or your iPhone.
When it come to the last tool like autoresponder (for email marketing) you don't need this tool when you start as an affiliate marketer at all.
You need this tool only when you start getting some significant traffic to your blog, at least 200-300 visitors a day.
All other tools, like Google analytics, Google Webmaster, they are free too.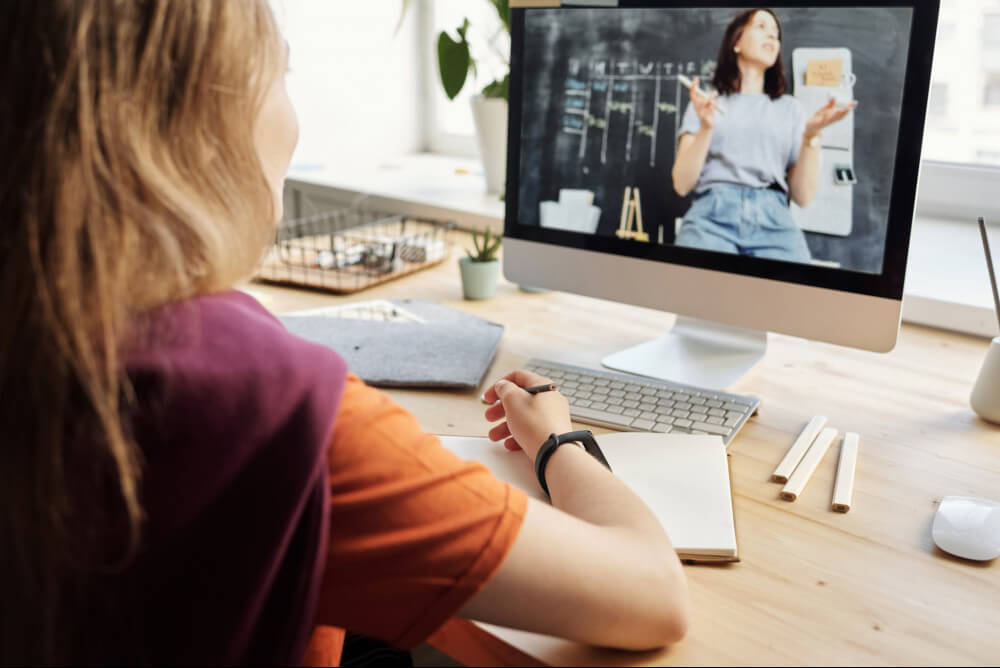 My Final Opinion About Making Money Without Spending Money
You absolutely start free online without spending a single dollar.
But you have to understand that if you plan to achieve some serious goals online you need to treat your online business accordingly.
You will have to be prepared to spend some money, approx. $500 per year for maximum results in affiliate marketing.
Your income potential is very limited if you start free but it will give you an idea of what can be achieved online using paid tools.
If you plan to start making money online, don't think about money. Start with this free training and see if this method does meet your interest and future plans.
My Top Recommended Programs

    Program # 1 – Wealthy Affiliate

  Program # 2 – Income School

About the Author: Adam
My name is Adam. I'm the founder of Your Income Advisor. My goal is to help others succeed online, by exposing scams and reviewing top rated products. I can help you start
your own business online