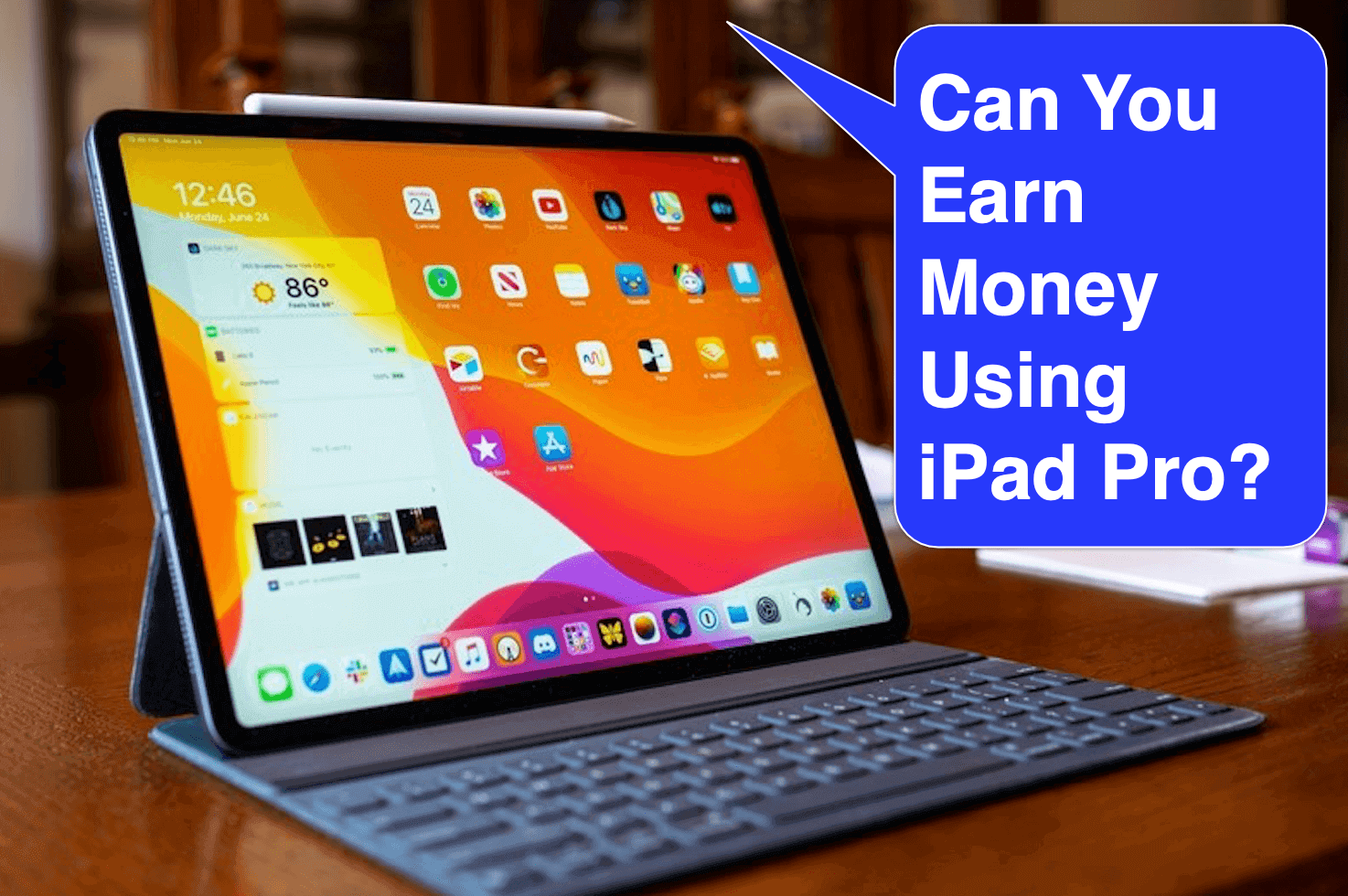 If you have an iPad pro and plan to start making money it's a great time to start it today.
This guide will help you get started and turn your iPad pro into fully functional pc.
I have been making money online since 2015 and have seen many people asking me about the functionality of iPad, if they can use it for earning an income online.
Generally speaking, YES, you can earn money online using your iPad pro though there are some functional restrictions.
They are not critical. You definitely can use it and in this guide I will explain how to use it.
What You Can Do with Your iPad Pro?
Actually, there are different ways you can use your ipad pro to earn an income online. There is no need to buy a computer.
If you have an internet connection, ipad pro, your willingness to spare some time and patience you can do a lot.
Below you can see a short list of what can be done. Note, it's a short list and it be can way longer.
My goal is to give you an idea of what you can do to earn a side or full-time income with your ipad.
Online surveys
Watch videos
Play games
Test games
Browsing internet
Proofreading
Writing articles
Recording videos
Voice over service
Translating service
Building websites
Answering questions
Tutoring
Designing service
Software testing service
Social Media manager service
Web developer service
Finance Consultant
Shopping
Reading news
Video editing
Graphic designer
Affiliate marketing
You can create a free account at survey sites, such as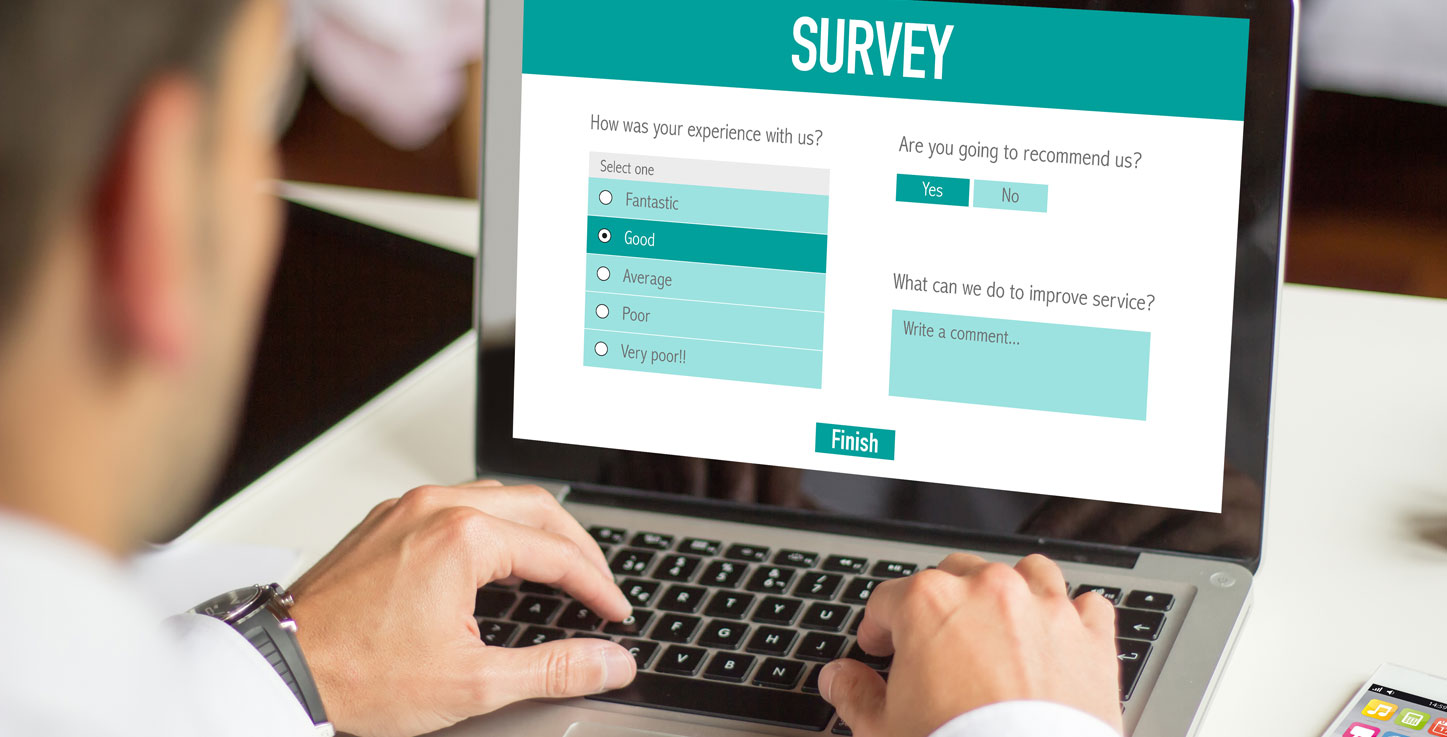 i-say.com
Toluna.com
Paidviewpoint.com
Survey.com
SurveyMonkey.com
SurveyJunkie.com
Mypoints.com
Brandedsurveys.com
Surveysavvy.vom
ipoll.com
Surveylion.com
Epollsurveys.com
Vipvoice.com
Surveyeveryone.com
Acop.com
Anketer.org
Inboxdollars.com
Inboxpays.com
Zoombucks.com
Vindale Research.com
AmericanConsumerOpinion.com
Prolific.com
Pandaresearch.com
PrizeRebel.com
PointClub.com
Wonder.com
OpinionOutpost.com
Clickworker.com
Swagbucks.com
Mysurvey.com
Most surveys are totally free but the payout amount is not high. From one survey you can earn approx. from $0.30 up to $1.5.
Very few surveys can pay you $5 or $10 or even $50. The higher the payout for the survey the less the number of such surveys.
Such surveys require some specific professional skills you must be qualified for such a survey. The number of such surveys is very limited.
So, if you want to earn some side income this opportunity is a great option to supplement your main income using your ipad pro.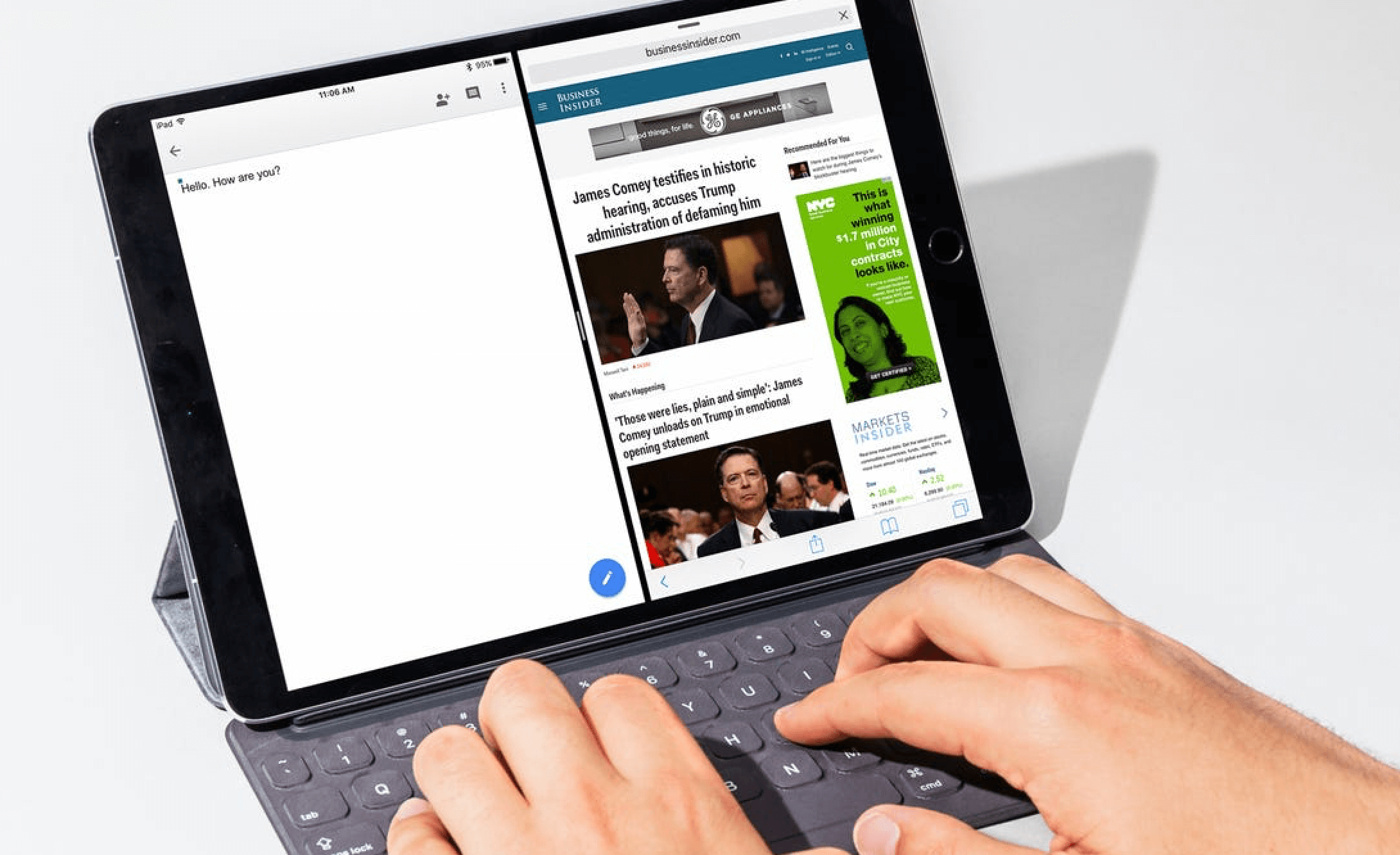 The Other Side of The Coin – Earning Dollars Instead of Cents
If some websites pay you cents for your online efforts there is a long list of websites that pay you for activities way more than cents.
Websites listed below can you significantly more than if you are willing to spare more of your time and serious about making money online.
Smart Panel.com
JustAnswer.com
LivePerson.com
Tutor.com
ElevationTutoring.com
Helpowl.com
Maven.com
SmallbizAdvice.com
1Q.com
Directly.com
Usertesting.com
Utest.com
Whatusersdo.com
Usertest.com
Enroll.com
Startuplift.com
Testingtime.com
User.com
Usercrowd.com
Userbrain.com
Userinterviews.com
Userlytics.com
Validately.com
TestBirds.com
Userfeel.com
IntelliZoom.com
TestIO.com
Ferpection.com
Testerwork.com
Game-testers.net
Some sites pay for watching videos, writing reviews, doing research, testing programs, reading emails, for answering questions, for typing, for testing websites and apps.
These activities may look unbelievable but it is true that you can listen to music and give your opinion, or type some text for companies or test websites and apps to see if there are any bugs when using it or answering questions.
The last one implies being qualified first which means you need to have a certain qualification, skills and knowledge before you answer questions.
It can include fields, such as mechanics, lowers, tax, finance, electronics, computers, softwares, doctors, mechanics and many other fields.
For testing companies pay $5 or $10 per test. Sometimes even more. One test can take up to 25 minutes to compete.
If you qualify you can answer questions and get paid for your online activity.
Some websites send you 1 or 2 tasks per week, some websites can send you only 1 task per week, some websites can send 3,4 tasks per week.
On many websites the quantity of tasks depends on your qualification, skills, the number of positive reviews of the work you have already done.
There are different types of test tasks to be done, such as testing desktop programs, tablet programs, smartphone apps.
For some tasks you can get paid as much as $25-$30 per every 30 minutes. In that case you must be willing to test apps live while talking to someone in real time.
Most of the time your commissions will be paid via Paypal.
Remember, if you want to earn more than a few cents per task you need to get some education first.
Websites like Utest give you an opportunity to grow in knowledge and income.
If you complete your profile and add info about all devices you have, for example, game consoles, smartphones, tablets, TVs and more you can get more invitations to new tasks.
But before that you need to go through UTest academy course which will probably take a few days. It's totally free BTW.
On websites like Userinterviews.com you can earn even $100+ per test(task) for a 60 minute live talk and testing service.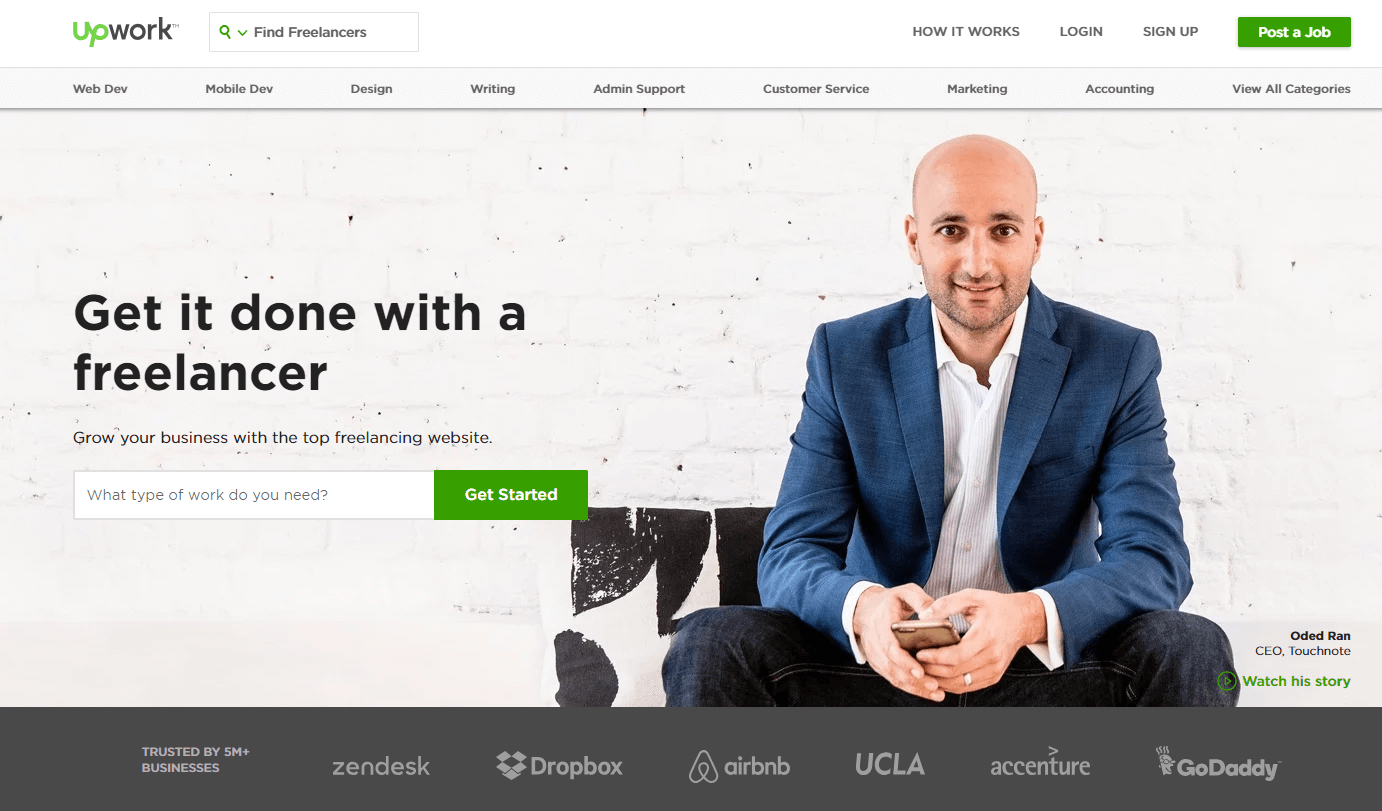 Become a Freelancer
There are also other websites where you can earn a solid income online using your iPad pro.
For example, if you can write articles, edit articles, proofread them, translate texts, you can turn it into a solid monthly income online.
But before that you need to polish your language skills. Proofreading and editing requires very serious and high language skills, knowledge and experience.
This activity requires ability to spot errors, correct them, punctuation, spelling, grammar errors, formatting texts.
This type of service is hired by bloggers, businesses, organizations, authors.
You also need to be highly disciplined and be able to meet deadlines otherwise no one will work with you.
Freelance Websites:
Upwork.com
Fiverr.com
Freelancer.com
Reedsy.com
Problogger.com
Reedsy.com
Guru.com
WriterAccess.com
BloggingPro.com
On these websites mentioned above, you can do the work as a freelancer.
You can choose any activity like design service, SEO service, recording videos, tutoring, website building service, video animation service, programming service and many other services based on your knowledge and skills.
But there are websites that can hire you as a remote employee and pay for your work. Websites offer both part-time and full-time positions:
Remote Employee Websites:
Remote.co
Probloggerboard.com
Flexjobs.com
ZipRecruiter.com
Proofed.com
Hirewriters.com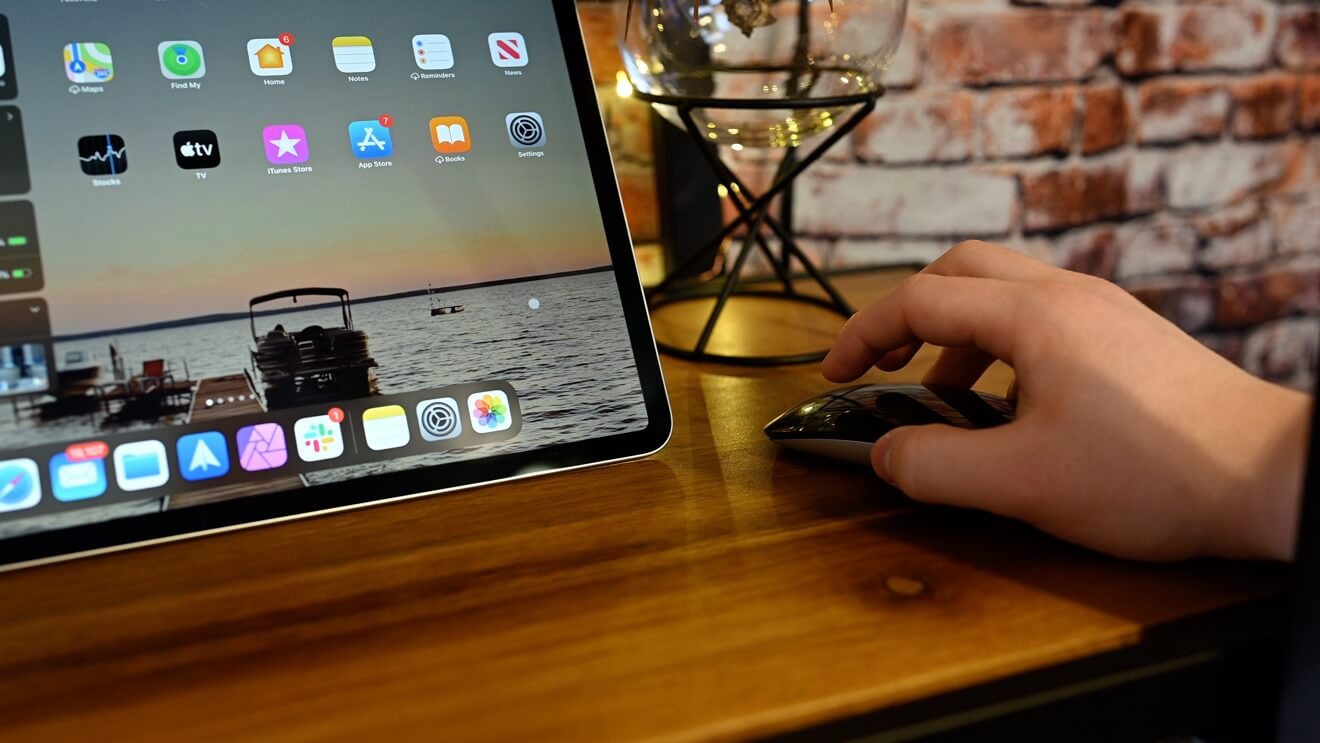 What Kind of Tasks Can You Do With iPad Pro?
If you plan to participate in these above mentioned programs using ipad Pro you won't have any issues. It's absolutely possible to do all these tasks.
There are no any functional restrictions here. Especially now with the support of mouse with iOS 13 you can do almost any task like you do with your Macbook or Desktop.
But some tasks need to be competed on other operating systems like Windows, or iPhone or game console or Smart TV.
The more devices you have the more task invitations you can get from such websites.  The more task invitations you receive the more money you can earn.
Can You Really Earn Money Using iPad Pro?
Generally speaking, there are some restrictions in iPad Pro but they are not so critical. It depends on what you want to do with your iPad.
As I said above, if you complete all tasks mentioned above you can do it easily with your iPad pro.
But some tasks, such as building websites, video editing, tutoring, web developer service, graphic designer, affiliate marketing, drop shipping, video editing would be much easier to do with your Notebook or Desktop.
You can do it with Ipad too but there is some functional restrictions and working with files and storing them will be much easier with your Desktop or Notebook.
Video editing using iMovie on iPad Pro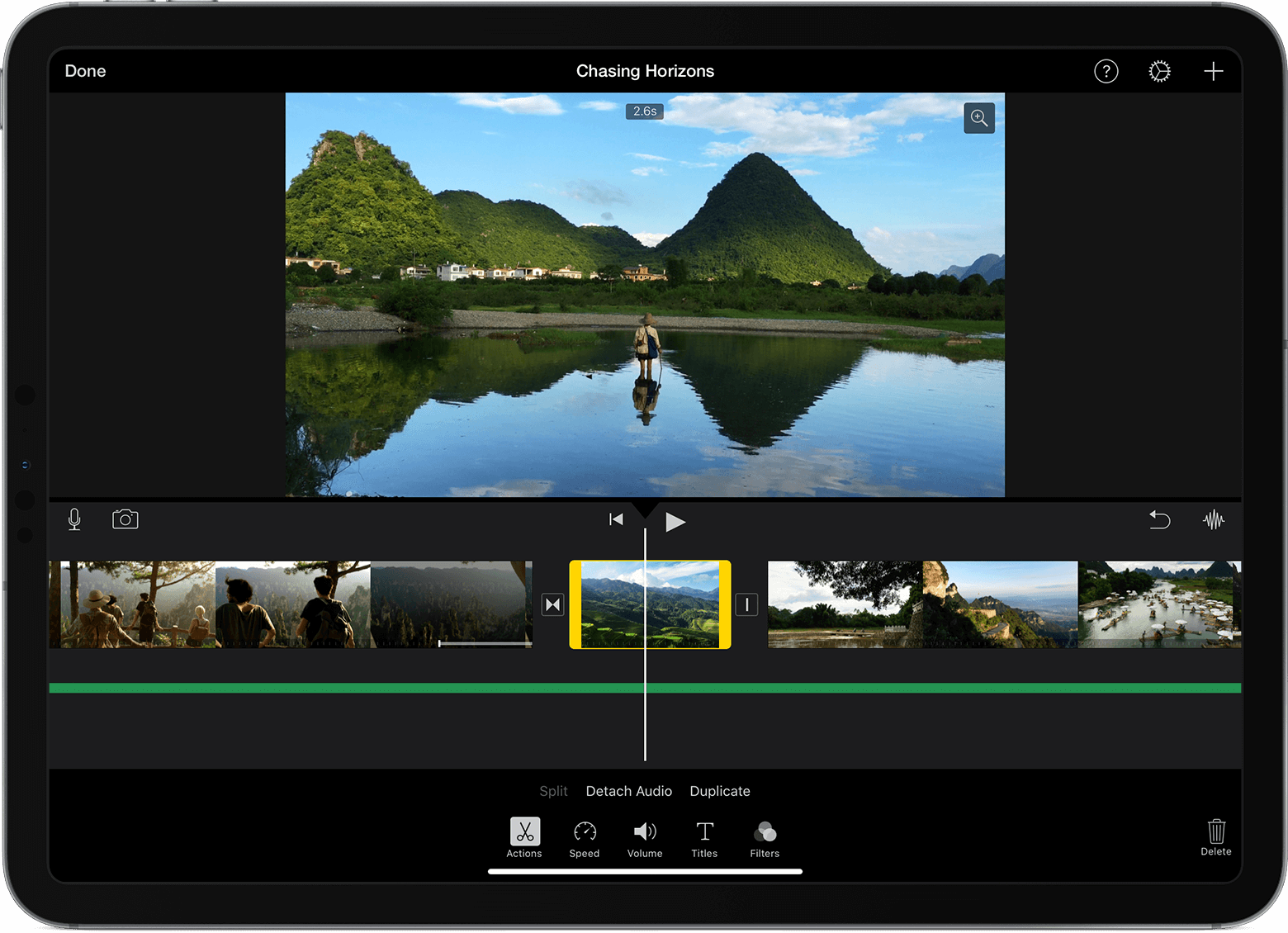 For example, video editing programs like Camtasia or Final Cut Pro are available on notebooks and desktops only.
Of course, you can find some other video editing programs like iMovie created specifically for iPad Pro.
But they are not as functional as Camtasia or Final Cut Pro.
For typing on iPad Pro you can install iWriter. It's will cost you around $6. It's an excellent replacement for word.
iWriter on iPad Pro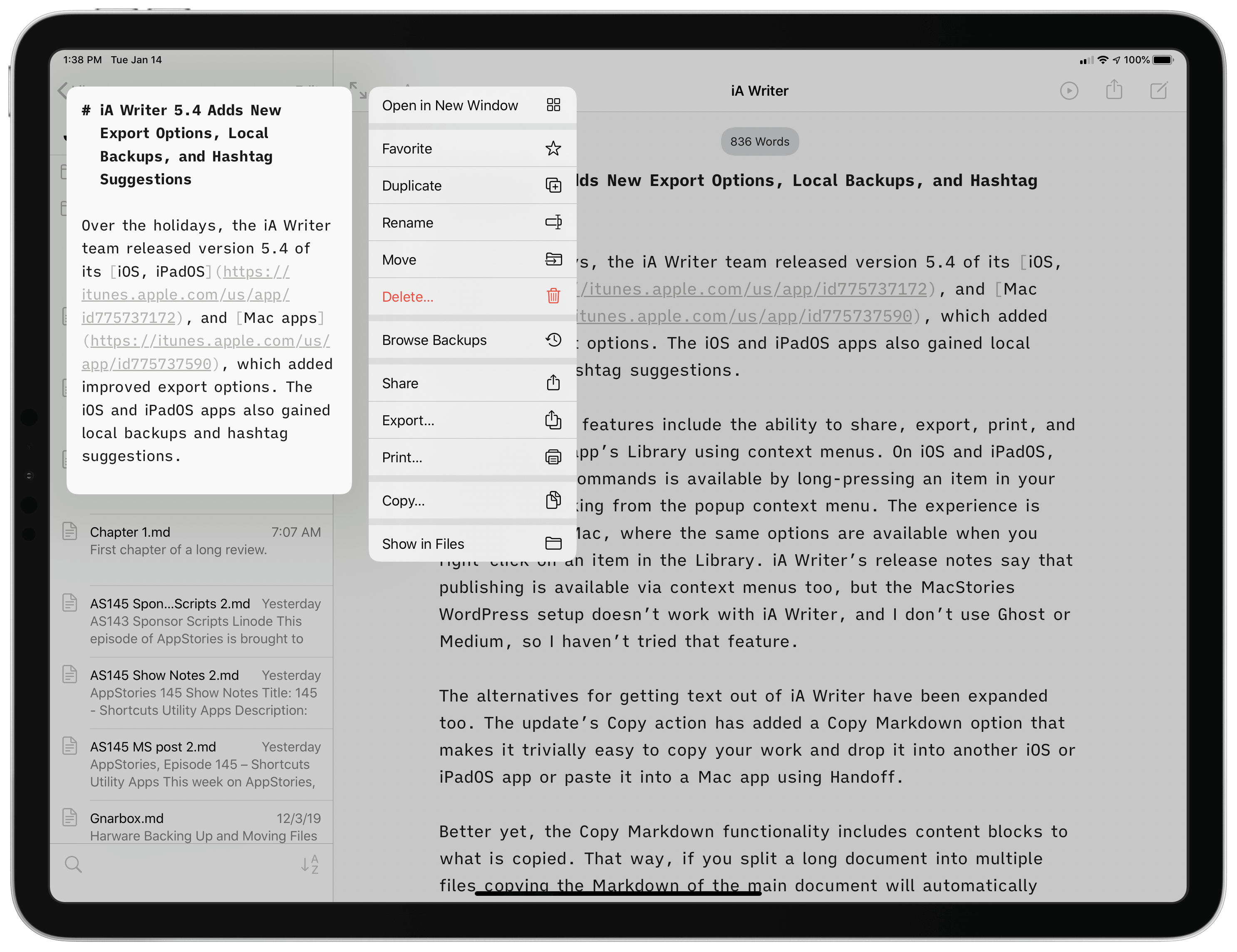 Because Microsoft office will cost you around $7 monthly. But there are some other free options available too.
Recording videos from your iPad Pro screen is also possible  by activating screen record function in your iPad settings.
Screen record on iPad screen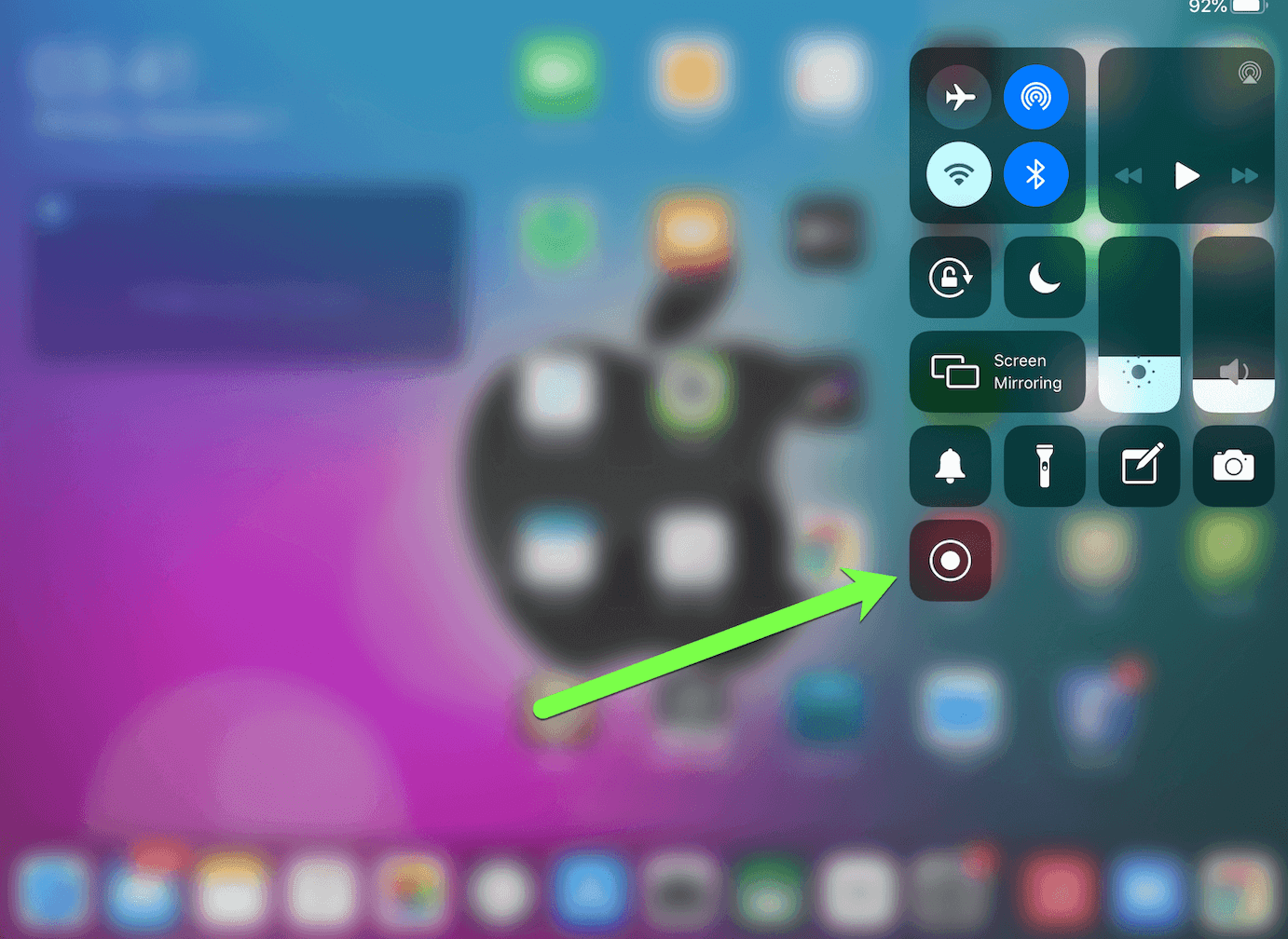 For this go to iPad settings – Control Center and choose Screen recording by tapping on the + button.
Activating screen record feature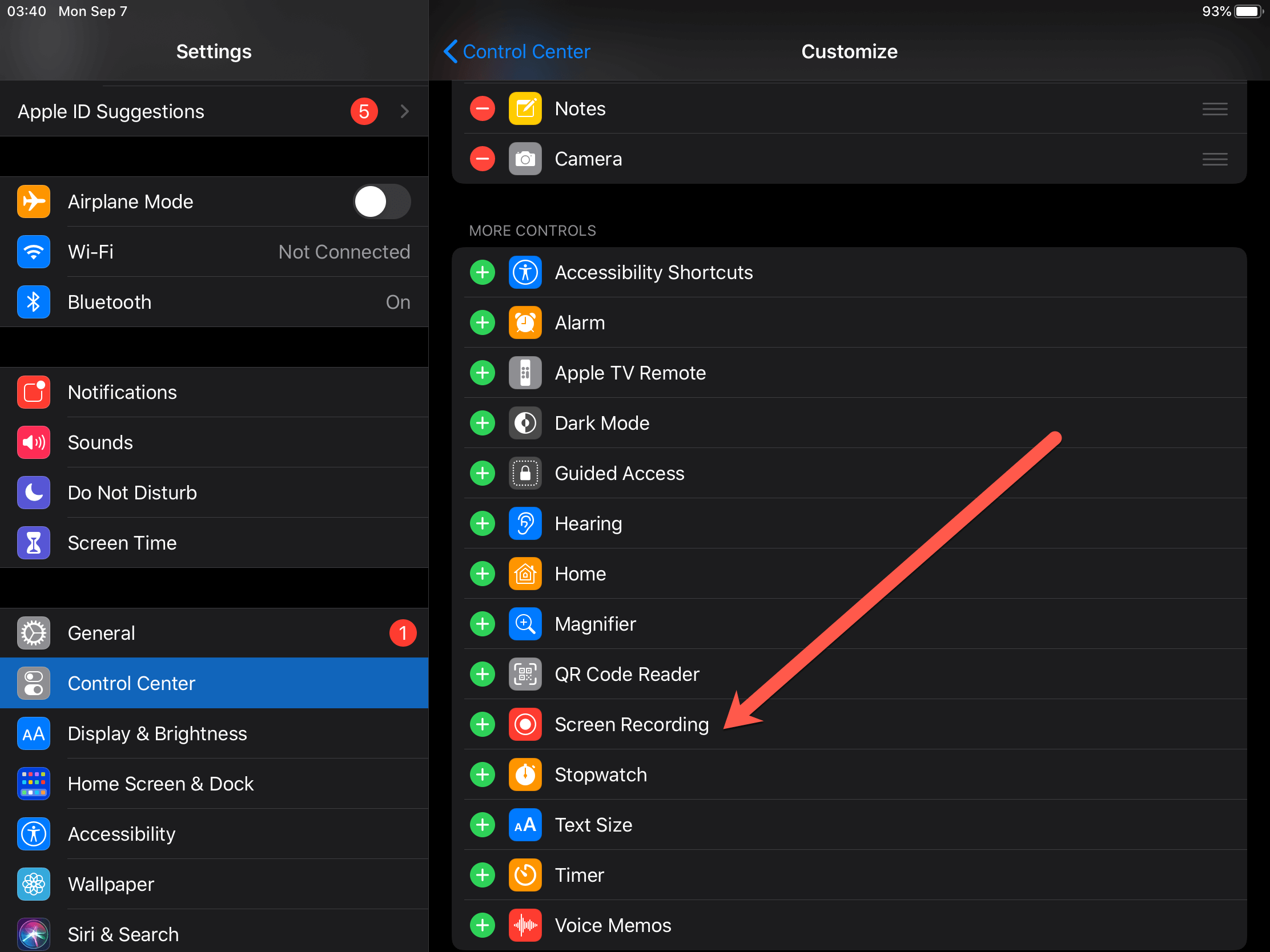 To use a mouse with your iPad Pro you need to pair it with your ipad through your iPad settings by tapping on Bluetooth first and then by tapping on your mouse name to pair it with your iPad.
Paring mouse with iPad Pro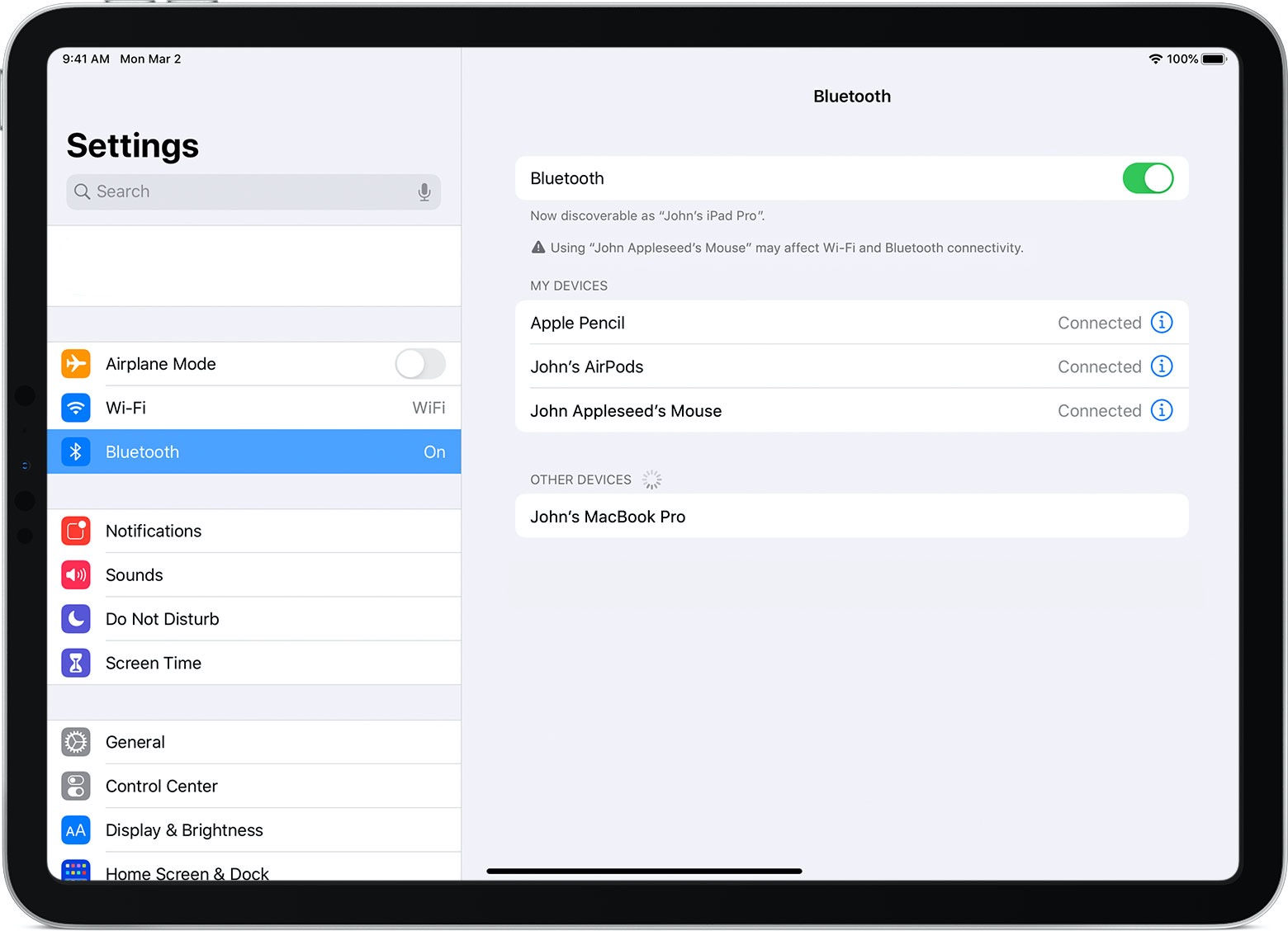 Don't forget to activate your mouse before that. It has a slide switch on the bottom.
If green color is visible it means your mouse is switched on ready for pairing with your iMac or iPad.
For typing on your iPad Pro like a Pro and turning it into a powerful notebook you definitely need to buy a smart Apple keyboard.
Apple Smart Keyboard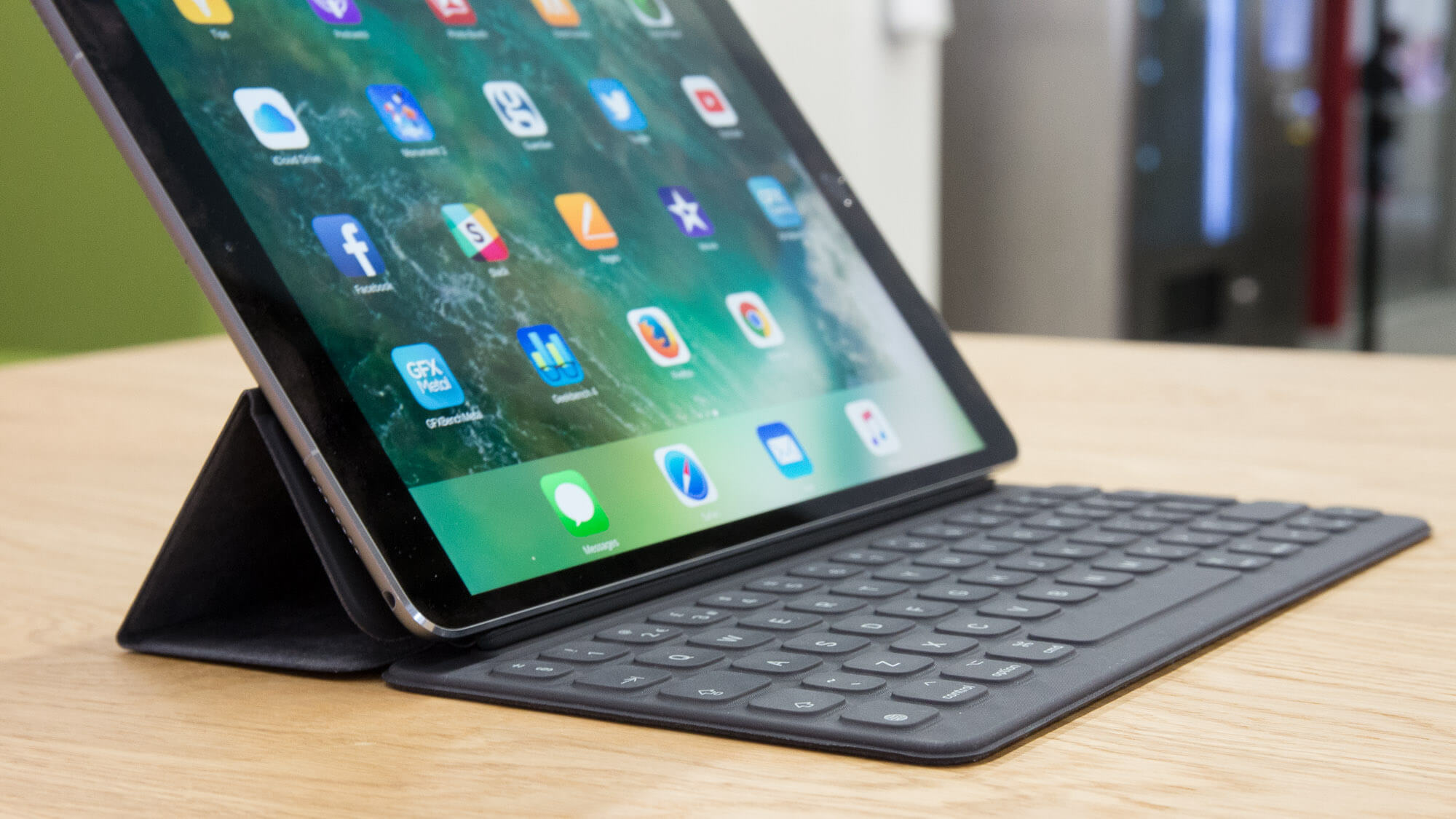 It performs really well and your work becomes very easy.
When you use a smart keyboard you get advantages, such as no need to charge the keyboard, easy typing like you do it on your notebook and finally you get a full screen view.
After buying a Smart Apple Keyboard for my iPad Pro I started using my iPad in my online business very often.
Without this keyboard the functionality of your iPad and the ease of use leaves much to be desired.
If you plan to do affiliate marketing this field includes a lot of tasks, such as writing and editing content, building your website, customizing it, publishing your content on your website, online research, keyword research, video recording, optimizing images and uploading them to your blog and many other tasks.
Many of them can be done using iPad Pro but doing it using a laptop will be much easier and faster.
For example, it is much easier to store files in a desired folder on your desktop and accessing it when you need.
On iPad Pro you need to install a program called Files and keep all files there.
Files on App Store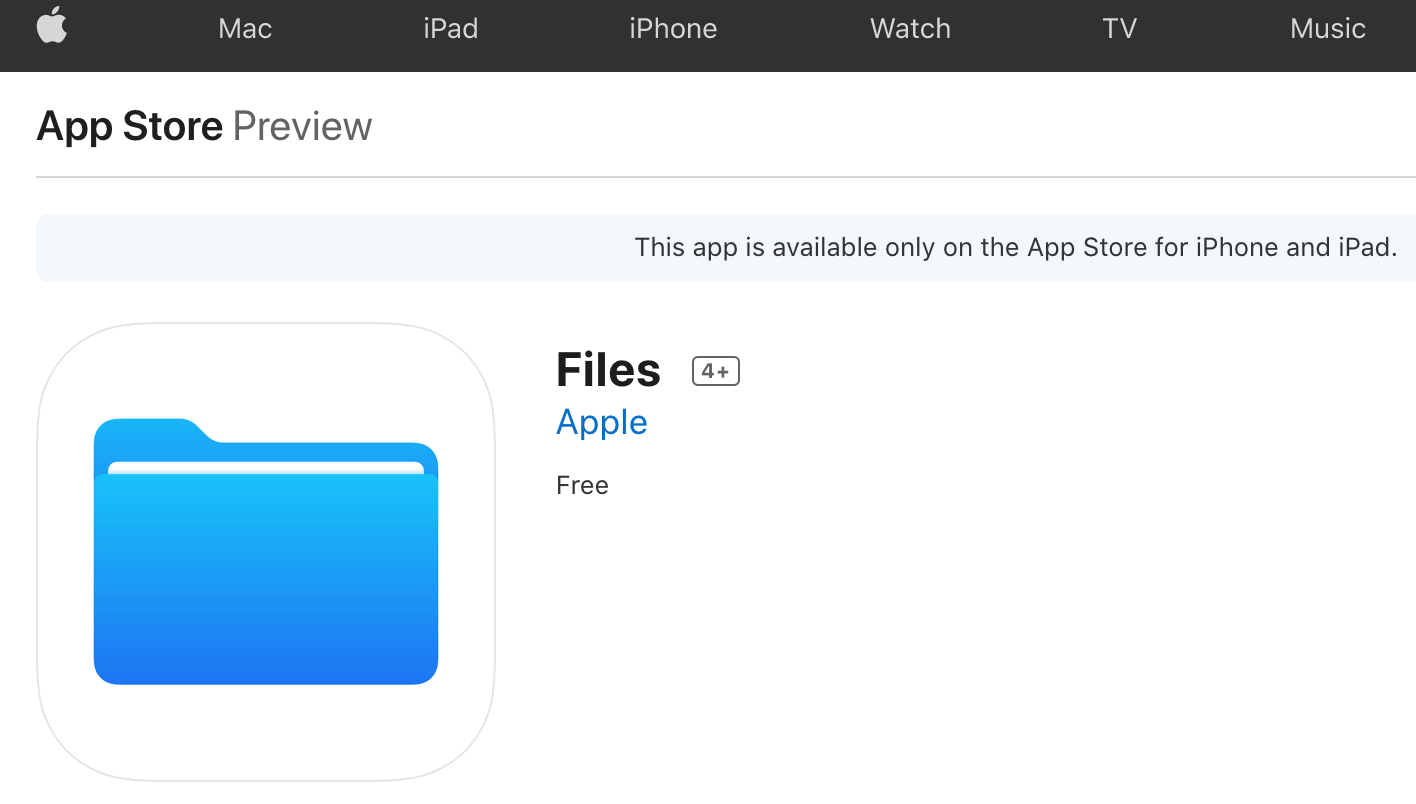 Files folders on iPad Pro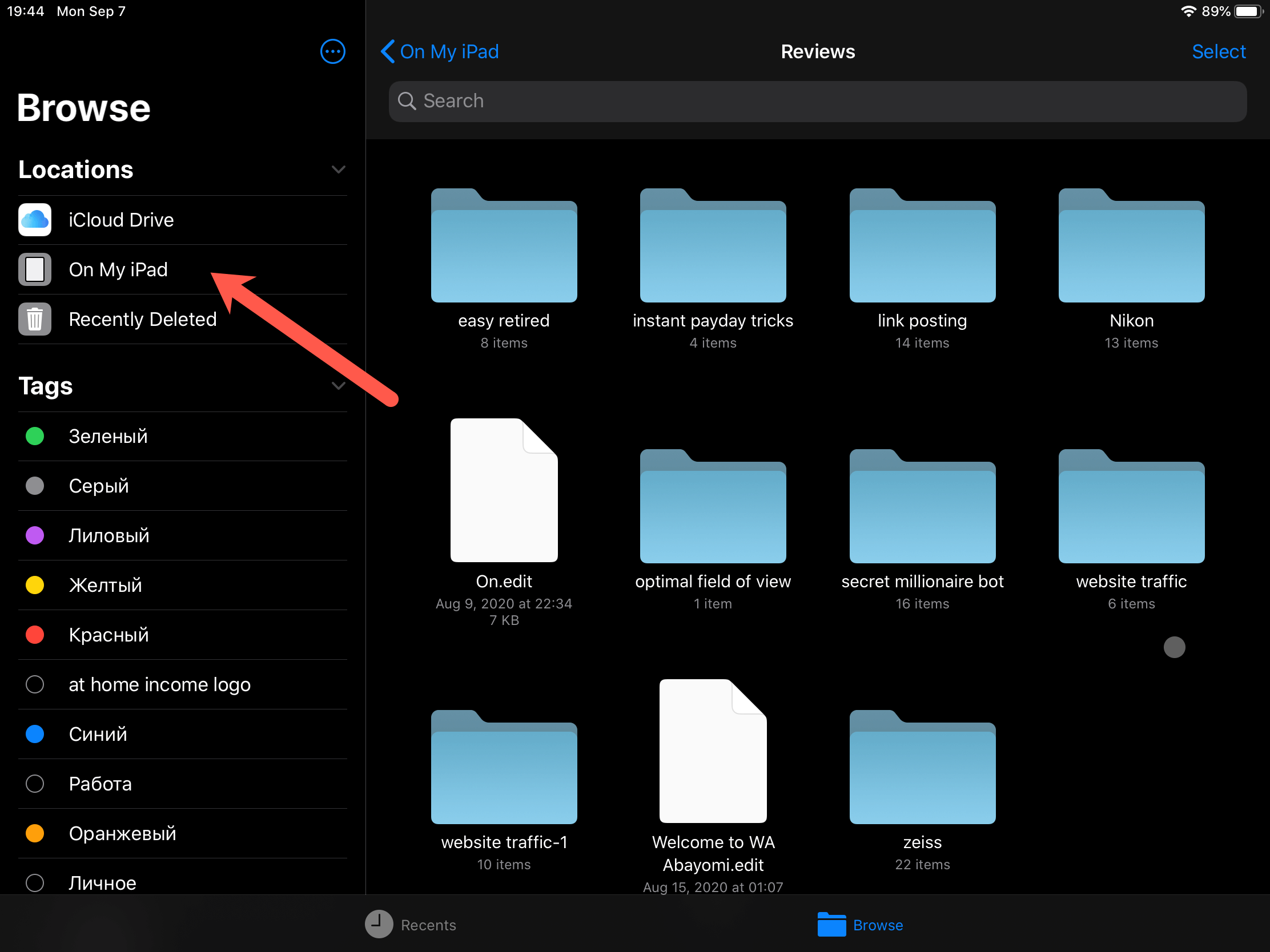 For me it's almost same like doing it on my laptop but for many other users laptop or Desktop computer is intuitively much easier to use rather than using iPad Pro.
I mean visually and intuitively iPad Pro is not as easy to understand as a laptop. You need to adapt to it.
If you are an advanced pc user you won't have any problems at all.
For example, publishing content to your wordpress website is easier using laptop.
WordPress on Laptop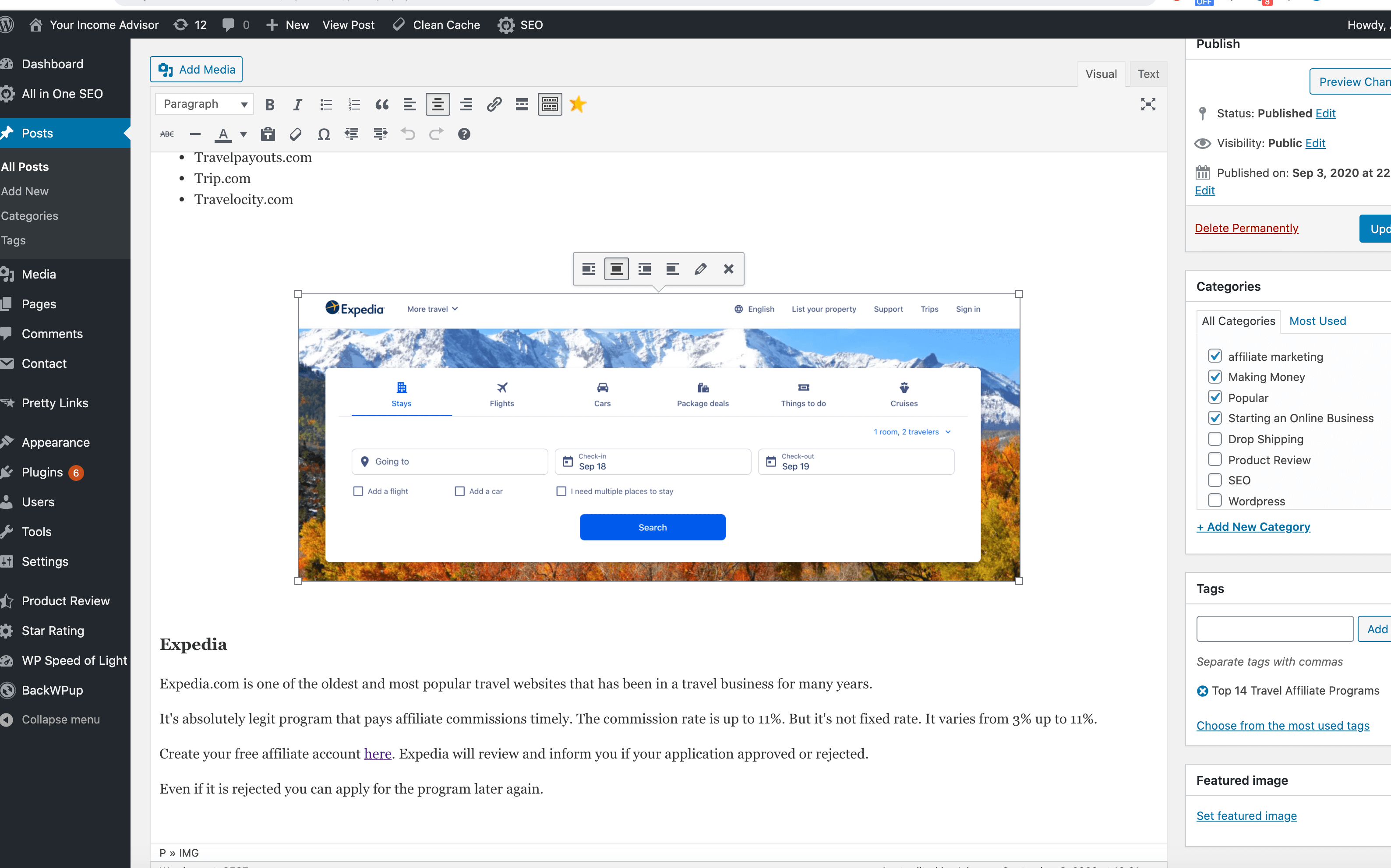 Because when you upload a picture on iPad Pro you can't resize them within your dashboard even when using mouse.
There is some functional restriction in ipad.
WordPress on iPad Pro
But you can compress and optimize your images before uploading them to your website.
I will probably record a video and add it to my post here so you can see the difference in functionality between a laptop and iPad Pro.
But for now, my final opinion about using iPad Pro for making money online is that it's absolutely possible even for affiliate marketing.
But some tasks are much easier and faster to do on a laptop or Desktop pc.
I can't say that iPad Pro is a laptop replacement. As an additional tool that is easy to carry when you travel iPad Pro is a great device but it is too expensive.
Instead of investing a lot of money in iPad Pro and other accessories like a smart keyboard, it is more reasonable to buy a laptop.
But earning money with iPad Pro is absolutely possible.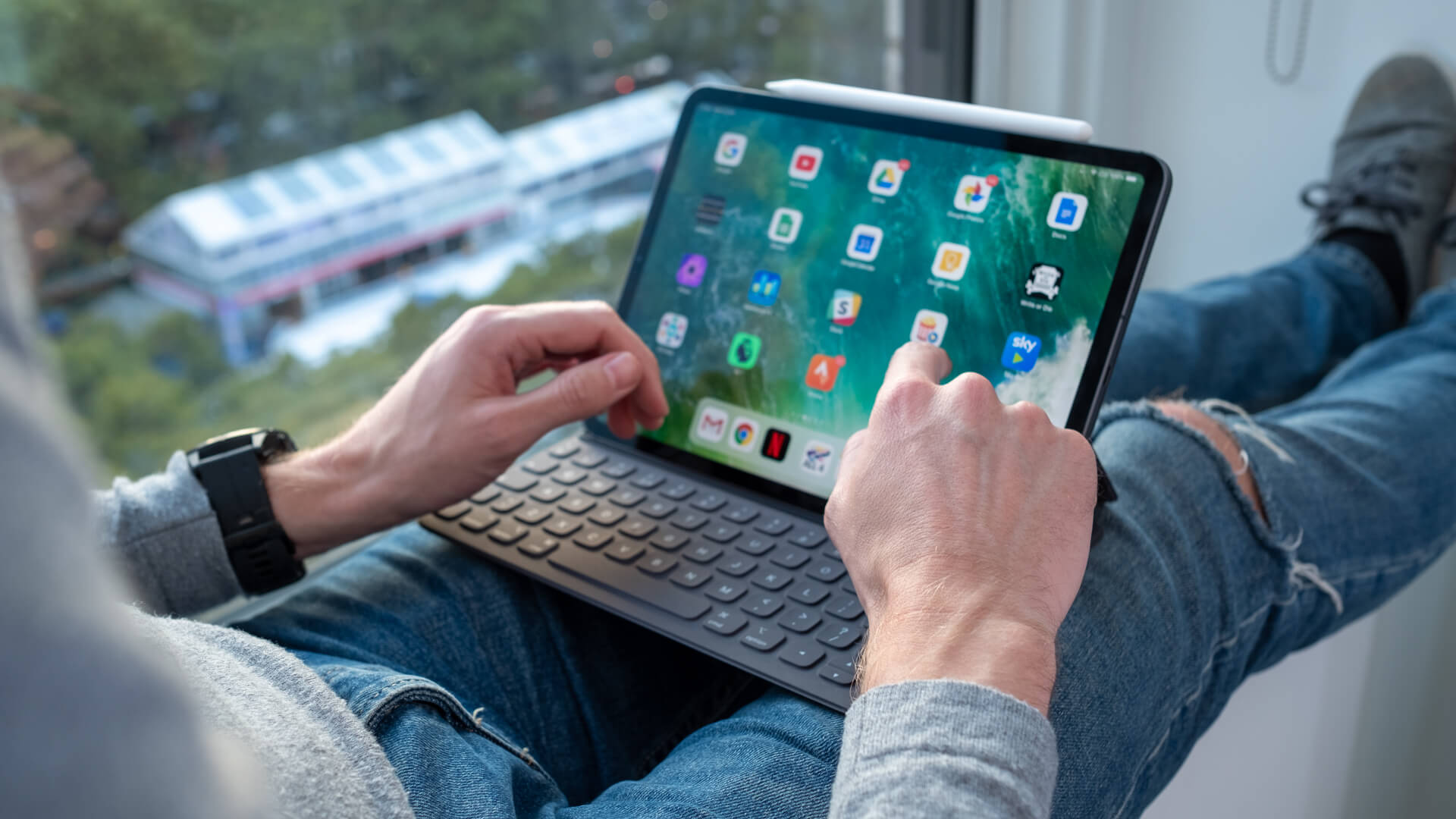 My Final Opinion About Making Money with iPad Pro
I think based on my experience and what I know from other successful affiliate marketers, if you want to start making money asap and I mean a solid monthly income, starting with freelancing or affiliate marketing would be two best options.
If you have good skills in the fields mentioned above as a freelancer you can turn it into a very solid monthly income very fast.
Affiliate marketing is another great option to build your affiliate business and become your own boss.
I believe combining these two methods will lead you to your desired financial goals within a year or two provided you are willing to work really hard.
You can do it with any device, iPad Pro, Laptop or Desktop. It doesn't really matter.
As a starting point iPad Pro would be a good option but laptop will serve your goals way better.
Task oriented websites will give you the lowest income. If you plan to earn some side income start with them.
If you want to earn a significant income using your iPad Pro or laptop start as a freelancer and affiliate marketer.
My Top Recommended Programs

    Program # 1 – Wealthy Affiliate

  Program # 2 – Income School

About the Author: Adam
My name is Adam. I'm the founder of Your Income Advisor. My goal is to help others succeed online, by exposing scams and reviewing top rated products. I can help you start
your own business online