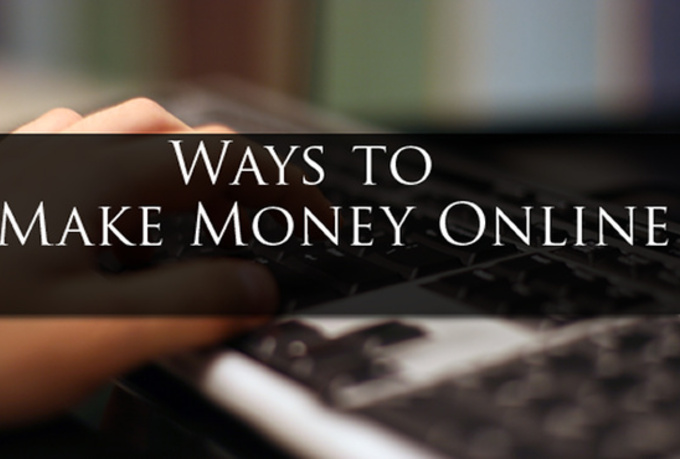 When you start your online journey to find real ways to make money online, you will come across many opportunities and before you join a program or buy a product you should know exactly which one to join and which one to avoid. There are countless opportunities out there and I'm going to show you a few of them that I know are legit.
1.You can get an online job and work from the comfort of your home. You can find many legit jobs in the customer service industry:
Customer service jobs
http://www.callcenteroptions.com/
http://www.aspirelifestyles.com
Virtual assistant jobs
http://www.hiremymom.com/membership
http://www.virtualassistantjobs.com
Transcription jobs
http://www.e-typist.com/Employment_work_at_home-dictation-service.htm
http://www.productiontranscripts.com/jobs.php
Writing jobs
https://www.constant-content.com/area/registerauthor.htm
http://create.demandstudios.com/
Accounting jobs
http://reviewopedia.com/workathome/work-from-home-accounting-and-bookkeeping-jobs/
Online tutoring and teaching
http://reviewopedia.com/workathome/online-tutoring-teaching-jobs/
There is a great resource for finding work at home jobs such as WAHM. The resource is trusted, has a forum and using WAHM resources you can easily spot work from home scams. http://www.wahm.com/jobs.html
2.You can make money by taking online surveys and there are many survey companies that pay between $1 and $10 depending on the type of survey. There are some programs out there trying to sell you this information but all these resources are fee. One thing you should keep in mind – you will not make thousands of dollars by taking online surveys but to make $200 a month is real. Please read my article on paid surveys.
3.You can browse the web and make money with SwagBucks. You need to install SwagBucks plugin and browse the web, make searches just like you do it probably every day or even play games and you will get reward from that company. But don't expect thousands of dollars. You can use this opportunity as your side income. Read my full review of SwagBucks.
4.You can make money selling images and photos for bloggers. There are thousands of bloggers who use photos and images for their blogs, which they buy from websites such as fotolia, istockphoto or canstockphoto.com
5.You can get paid for your writing skills. There is a huge demand for high quality writers and you can make money writing articles for someone else's website. For example, you can work online as a freelancer. You need to register your account at one of these sites, odesk.com, fiverr.com, freelancer.com, or freelance.com. When you start your career you can't make a lot because no one knows you.
But once you accomplish a few orders and get positive records in your profile you can easily charge more for your writing skills. However, you should have an excellent knowledge of English language to be able to write for someone else. Also, you can offer proofreading services for other website owners. The internet's massive growth has created a huge demand for both writers and proofreaders, and the demand is steadily increasing.
6.You can make serious money writing articles for about.com (http://experts.about.com/), which is a well-known and reliable company on the Internet. Additionally, you can find online jobs through their website (http://jobsearch.about.com/). It is absolutely reliable source and is not a scam. Or find a job at http://www.workathomecareers.com/
7.You can buy and sell websites and domain names at flippa.com. In regards to websites you can make serious money while in regards to domain names it can serve you as a side income. Read here for more information.
8.The best online making money opportunity would be creating your own product. For example, if you have a particular interest, and a deep knowledge in a particular field, you can write your own eBook and sell it, turning it into a fantastic source of income. This can become your serious income source and to do it you need to create an account at checkout.com to connect payments to your website. Remember that creating your own product is a real moneymaker.
9.If you know wordpress, you can build websites, customize them according to customer requirements and make money from it. Yes, it is not hard at all to build a website on a wordpress platform but customization requires some time and experience and at times can be a headache to some people. So, you can make money from it.
Also, you can learn how to translate wordpress templates into any other language and make money from it. I personally can do it and probably will turn it into a source of income in the future. If you spend some time and learn how to do it you can make it another source of income. You can learn how to do it on YouTube.
10.You can make money through Amazon associate program. It is one of the best programs on the Internet. The program has many advantages and some disadvantages as well. Read my article.
11.You can make money on EBay or any other online auction website. One of them is SaleHoo that allows you to sell products online without holding any stocks and you even don't need to process the orders. SaleHoo provides support, training and resources to build your own e-commerce business. Or you can join another legit program.  Build A Niche Store (BANS) is the web-based program ($97) that allows you to create Ebay stores and sell products without actually owning them.
You don't need to ship products or participate in auctions to complete sales. You just refer people to your store and make money through affiliate commissions. You also get commission if you refer someone to EBay who registers his account and makes a purchase. Here is a great article on how to make money on EBay written by my e-friend Robert.
12.You can make money as an affiliate marketer (similar to what I've mentioned above with Amazon and EBay). Just Google any topic you have interest in and add "affiliate" or "affiliate program" word to it and you will find a lot of opportunities out there.
The idea behind it is to find someone else's product, create content about it on your site, presell it and monetize, i.e. earn affiliate commission. There are really countless programs/products to promote on the internet.
13.If you want to make dollars instead of cents and be your own boss, then you need to have your own website, choose a product you have interest in, create content around it, get it ranked on search engines and start making serious money.
You don't need to be a programmer to build your own website. With the power of wordpress platform you can build your own website within a few minutes and then customize it according to your needs.
You need to take good certification courses to learn the right techniques and apply them to your website. In short, if you want to make serious money you should be willing to work hard in the first year. The best place I can honestly recommend you is the Wealthy Affiliate – #1 training center in the world.
They provide you with world class web-hosting service for your website, the best training course on how to build a successful online business, the best tools you need to succeed online and the best support.
I would say, with the kind of training, tools and support they provide, you literally can't fail online.
The only reason for your fail might be your unwillingness to work and learn. And the most important thing I would like to mention is that you can join this program for free and then upgrade to a premium account if you're serious about making money online.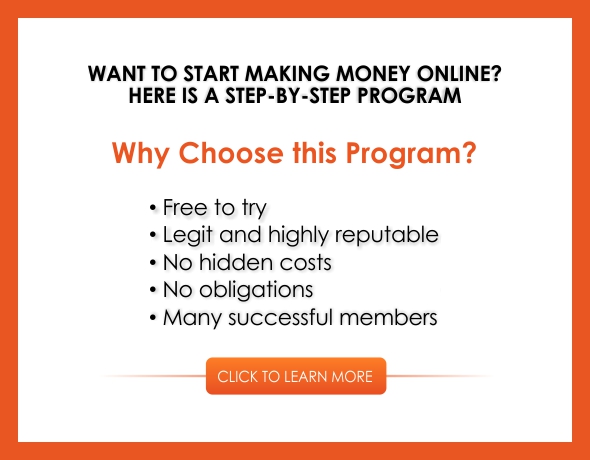 About the Author: Adam
My name is Adam. I'm the founder of Your Income Advisor. My goal is to help others succeed online, by exposing scams and reviewing top rated products. I can help you start
your own business online