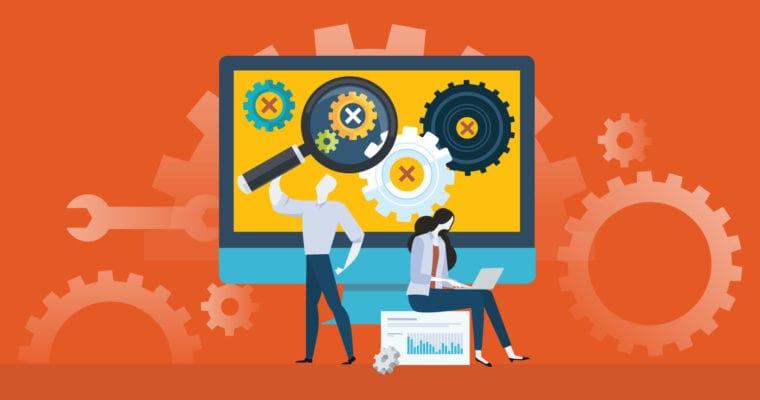 SEO is a very powerful science and if you know how to build a blog and optimize your niche website it will lead to a massive success in your online business.
SEO includes both on-page and off-page SEO strategies. On-page SEO are very critical both for your blog authority and rankings.
Some major SEO mistakes can really keep your blog back from rankings and traffic.
In this post I will show 5 SEO mistakes that you must avoid.
1. Commonly known or useless info
Provide enough value to readers/searchers. Don't write things people already know. Give them advice they really will be thankful for.
This means you need to do some in-depth research. Once you start your research you will find some interesting clever tips that most bloggers don't even know about.
Or even if they know, you can add more tips and make your blog post more valuable.
You need to do your blog post as valuable and helpful as possible. It's not about number of words you use in your post.
It's about delivering value to people. Your personal experience in the topic you write about is the best source of info and tips others don't know.
Provide more in-depth info, more details, more tips, be more specific. Don't repeat commonly known things.
Only such approach will lead to your blog being valuable to others and prevent it from succeeding.
2. Lack of knowledge and expertise
Lack of knowledge removes credibility from your website.
If you do your research about the topic you write about yourself it's the best you can do for your website in terms of credibility.
If you hire someone to write for you then there is a high chance that your hired writer may not know the topic well enough.
That's why before hiring someone you need to make sure they do their work with due diligence.
Before publishing the work you need to check it carefully and make the amendments if required so.
Normally, paid writers have no time to do the research or understand the industry you are involved in and it's your responsibility to check their writings and then publish it on your website.
You need to be a little bit more creative when you create content for your blog.
3. Not providing concise answers
When you title your blog post and add a question you must understand that people landing on your blog post want to get an exact answer to the question you put in the title of your blog.
Your trust, authority of your blog, rankings depend on how well you write about your chosen topic.
Writing fluff or unrelated content will lead to a high bounce rate, poor user experience and finally lower rankings.
You have to provide concise answers which will lead to the best user experience, higher rankings and more traffic.
4. Not staying on topic
Staying on topic is another important on-page SEO factor that can either make your blog successful or ruin it. Don't copy paste other blogs. I don't mean that you will do it.
By this I mean you need to avoid rewriting the same info from other blogs using different words. You need to provide useful and helpful info while staying on topic.
Subheadings should reflect staying on topic. You don't need to increase the count of words in your post.
Just do some research and try to answer as many questions within your chosen topic as possible.
This is not going to be helpful and will likely lead to higher bounce rate and losing rankings on Google.
Remember, relevancy is the key when it comes to on-page SEO.
5. Too short blog post
Many bloggers write too short posts, something around 500 words and hope to rank # 1 in Google search.
Most of the time 500 word article is not enough to win first spots on Google. All niches are different, all topics are different.
Length of your blog post differs from niche to niche, from topic to topic.
Before writing content you need to do some research and make sure your article will be longer than all other articles available in the search results.
But this doesn't mean you can fill your post with useless words to hit the required number of words.
You still need to stay on topic. This is important for your blog rankings.
Final thoughts
So, I tried to cover all major SEO mistakes in this post to help beginners avoid them.
But like any other things in life, there is always an exception to a rule.
If you follow all these tips there is a high chance that your blog will appear in top spots on Google which means a flood of traffic to your website.
But even if you follow there is no guarantee that you will achieve your SEO goals. Because SEO is very complicated and unpredictable.
Sometimes you can follow best SEO practices and still get very poor results. Google is unpredictable.
Sometimes new blogs with thin content can outrank your old blog with thorough content.
I share this info not to discourage you from writing content for your blog.
This is just to warn you that vine if you follow best SEO practices and avoid major SEO mistakes there is no guarantee that your blog will appear in top spots on Google.
Having realistic expectations should also be a part of your SEO plan.
About the Author: Adam
My name is Adam. I'm the founder of Your Income Advisor. My goal is to help others succeed online, by exposing scams and reviewing top rated products. I can help you start
your own business online