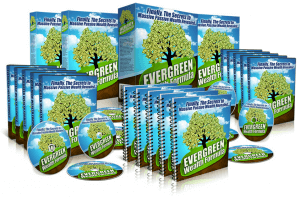 Product name: Evergreen Wealth Formula
Product owner: James Scholes
Website: evergreenwealthformula.com
Price: $197
Overall score: 5 out of 10
If you're on this page you probably want to know if Evergreen Wealth Formula a Scam or legit product.
Evergreen Wealth Formula by James Scholes is a training course on affiliate marketing that will teach you how to build affiliate sites or to be exact, squeeze pages and make money through email marketing.
I have come across this program recently and decided to take a look at it and help you understand what is inside this course and how it can help you become another success story on the internet.
The training is actually a step-by-step guide and everything inside it is broken down to steps and if you follow the training and apply the steps exactly as James teaches you then you can make thousands of dollars per month.
At least this is exactly what James Scholes promises you in his course. And he even promises that you can start making $100 a day in 30 days and then he promises you to make $1000-$2000 per day which comes to $30.000-$60.000 per month.
I believe you want to know if it's really possible to see such an income in 30 days and in my review I'm going to share my opinion on this product and tell you if Evergreen Wealth Formula a Scam or not.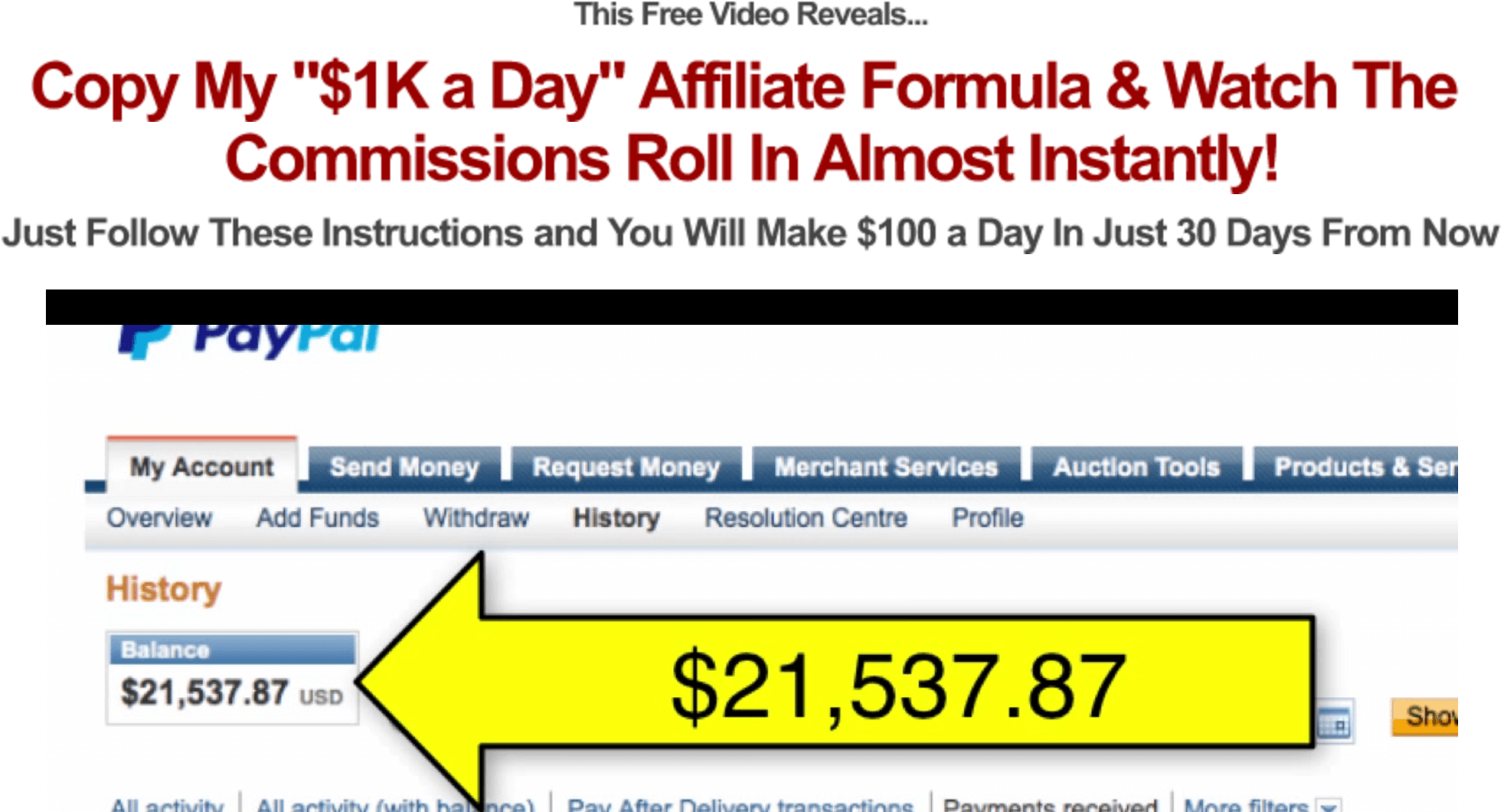 Pros of Evergreen Wealth Formula
Price is affordable for most people
Email and forum support
Training contains a lot of training modules
All techniques taught by James are actionable
You will learn email marketing which is important for your online business
Cons of Evergreen Wealth Formula
James makes some unrealistic claims
To use the system to its full potential you need to have a budget for advertising and taking advantage of the email marketing part of the training
Jackpot Paydays ( optional upsell) will cost you $147
I can't agree with some methods that James teaches his students
Proof of my purchase
To prove that I actually bought the course I made a screenshot of the email that I received from James Scholes. See the screenshot.
If you decide to buy the course you will get the same email for activating your EWF account.
BTW, if you decide to buy Jackpot Paydays upsell after buying the main EWF course, it was moved to EWF members area which is great because you can now access both products within the same members area.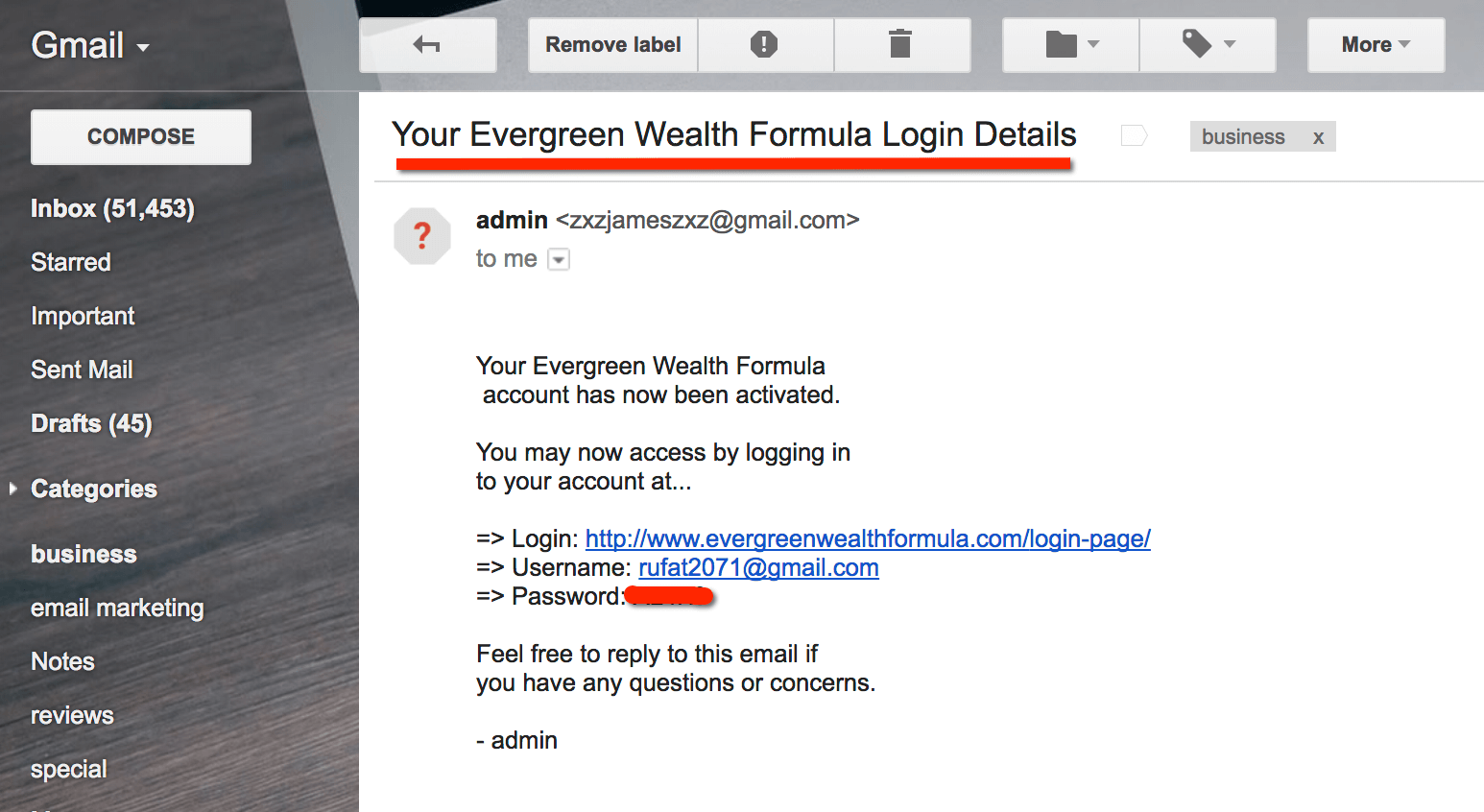 Inside the program
Can you replicate James' success?
First off, I would like to let you know from the very start that Evergreen Wealth Formula is not a scam. It's totally legit product and if you are looking for something worthwhile to invest your money you can try it.
But you must understand that this program is not a push button software that will make you money on the fly without any effort.
You can buy this product ONLY if you are willing to learn the material, follow the steps outlined by James, apply the knowledge and stay patient until you start seeing money in your bank account.
The only thing that is guaranteed with this product is that you will learn exactly how James is making money.
But there is no guarantee that you will be making the amount of money promised by James without doing anything or that you will be making as much as he is making.
Based on my experience in making money online I can say with full confidence that most likely you will not be able to replicate his success simply because you are not James.
You're just starting out online while he has been making money for a few years now.
The biggest problem I see online with most money making programs is that they all promise that you can easily repeat the process and start making thousands of dollars.
But when you start following their recommendations and apply the steps you get absolutely different results simply because YOU DON'T HAVE ANY EXPERIENCE.

Evergreen Wealth Formula Training
Evergreen Wealth Formula contains a lot of training modules. You will learn how to choose an affiliate program/product, how to set up your squeeze page, how to set up autoresponder service and why you need it, how to get traffic to your website etc. A lot of stuff.
I have to admit that James has created a very good video course that covers most important aspects of internet marketing.
Especially I respect him for his honesty because compared to many other money making programs that hide all the info until you pay them, James in his promo video explains very clearly what you can expect from his program.
In fact, he walks you through his entire program and shows each training module and explains why you need it. This is really good and demonstrates his honesty.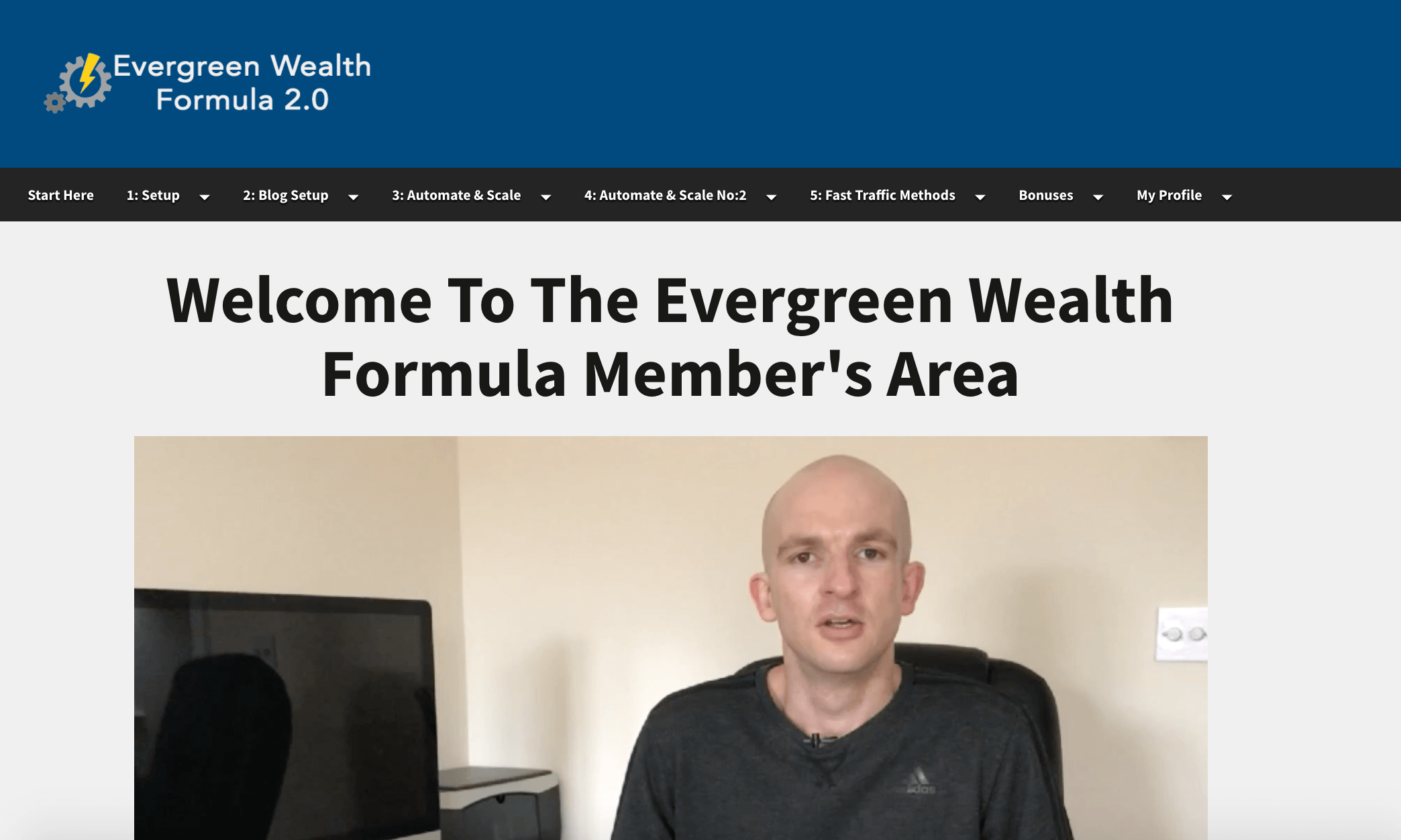 Here is an Evergreen Wealth Formula training breakdown:
Start here
Setup ( 9 steps)
Blog setup (3 steps)
Automate&Scale (10 steps)
Automate&Scale No:2 (4 steps)
Fast traffic methods ( 2 steps)
Bonus: Youtube traffic (7 steps), Jackpot Paydays (7 parts)
In this training you will learn how to set up autoresponder, how to put autoresponder code onto your squeeze page, how to set up a squeeze page, how to upload everything to your server, how to set up a bonus page, prepare email swipes, set up an email account, set up a successful email campaign. You will also learn traffic strategies, free and paid methods.
Realistically speaking, what can you expect from Evergreen Wealth Formula training and can you really make as much money as James promises you?
1. As I said above, James' training is good and if you can invest effort and time you can start making money over time.
As I can see, James describes various methods of getting traffic to your website, but not all methods are free and if you want to use his system to its full potential you need to allocate a budget if you want fast results.
James calls his traffic method Automated Traffic Streams. It's all about automating the traffic and scaling it up until you've started making a solid monthly income. But it will take time and effort.
For example, he teaches you how to drive traffic using email marketing. This method will cost you money. But there are also other methods explained that won't cost you an money at all. Just your effort and patience are required.
For email marketing the best service is Aweber which will cost you around $230 per year. GetResponse will cost you much less, approx. $150 per year.
2. As I can see, his training is mostly focused on email marketing. I may be wrong, but I don't see any modules related to SEO (search engine optimization) while SEO is a free method and if applied the right way can bring you tons of traffic for free.
3. Driving traffic from Twitter or YouTube requires time and effort and you really need to work hard before you can get any traffic from these sources. It's not going to happen overnight. The main idea of Evergreen Wealth Formula is automating traffic to your website called Automated Traffic Streams method.
4. I sincerely respect James for being honest and explaining what his program is about before paying him. Very few internet marketers do that. But you shouldn't expect to start making $100 a day in 30 days. Be realistic.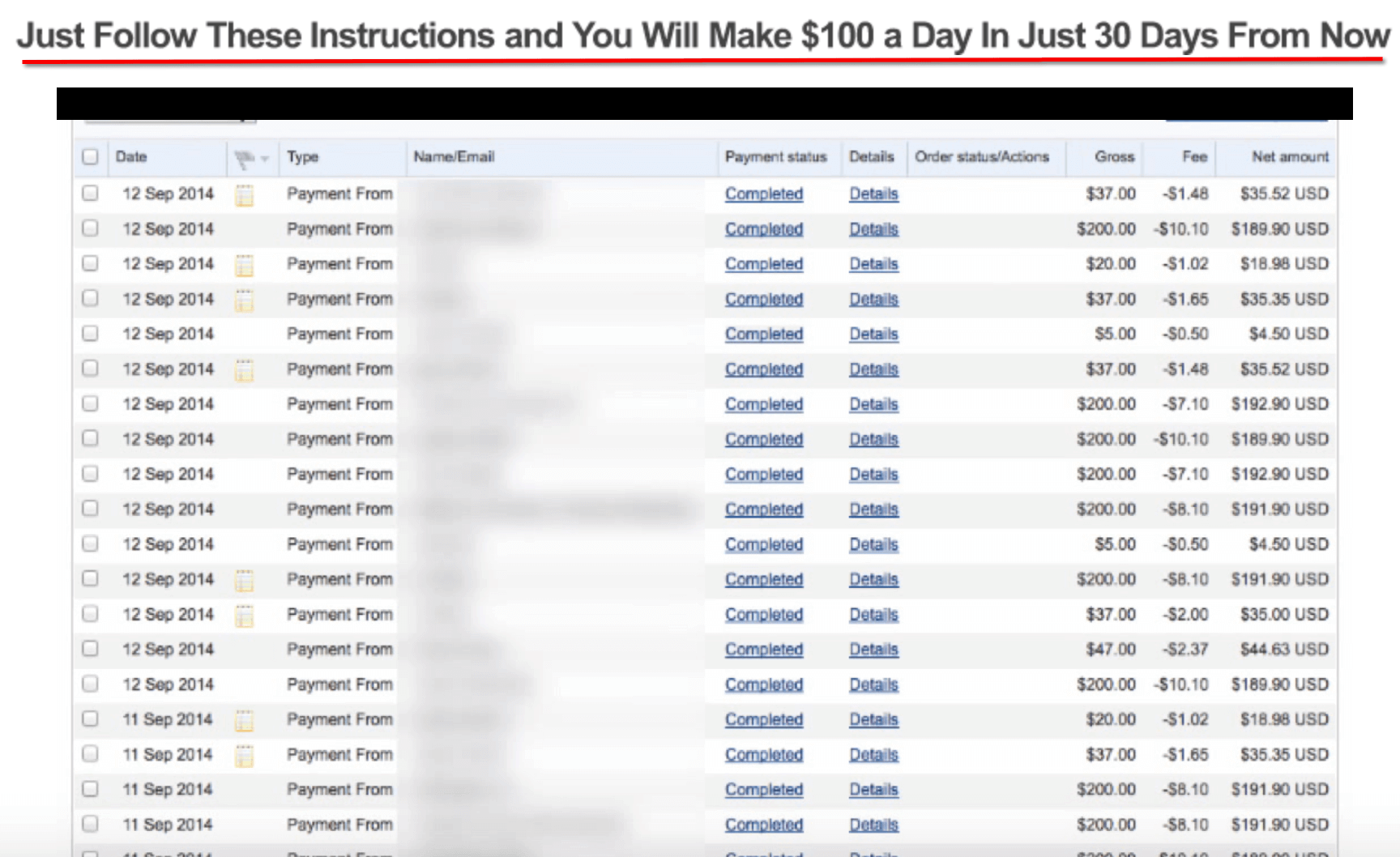 5. He promises that you can make $1000-$2000 per day with his system. FYI, I made my first buck back in 2001. Then I quit internet marketing.
Years later I've started again and since 2013 I've been actively working online and now I'm making money on a regular basis. Making the amount of money James is talking about is not EASY at all.
Most probably it will take months to make your first sale and years to start making thousands of dollars per month. Yes, I believe that James Scholes is making thousands of dollars per month but it's because he has been doing it for years now and he has his subscribers that are responsive to his offers.
6. The amount of money he is making can be made only through subscribers list, i.e. email marketing. As you understand, you don't have that list which means you need to build that list first and this takes time and effort. Most likely months or 1,2 years.
I know many internet marketers that are making between $3000-$5000 per month, but they achieved this level after 1,2 years of hard work. For some people it can take even more. I don't believe you can start making $100 a day = $3000 per month in 30 days.
EWF support
James Scholes provides quality support through email. You can contact him by email only which is not the best form of communication when it comes to making money online, but still it's good that James is responsive and very helpful guy. I've never come across any complaints about James so far. My respect to him!
Final word on Evergreen Wealth Formula
My final opinion on Evergreen Wealth Formula is the green light. This program is not a scam. This is a mediocre product with quality support.
You can buy this program, but you most likely won't be making thousands of dollars in 30 days. I also can't agree with some strategies that he teaches in his course.
I can also offer you almost the same training with free websites, all necessary tools, 24/7 support, live chat, over 500 additional training modules through another program.
First off, you can try my recommended program absolutely for free. Then first month will cost you $19 and after that each month will cost you $47.
Or if you choose a one time payment then each month will cost you $29. This amazing price includes EVERYTHING. I think this is a good alternative to Evergreen Wealth Formula and I'm actually a premium member of my recommended program.
I suggest that you take a look at my recommended program and then make your final decision and if you have any questions don't hesitate to contact me.
Final verdict on Evergreen Wealth Formula
Price is affordable for most people
Email and forum support
Training contains a lot of training modules
All techniques taught by James are actionable
You will learn email marketing which is important for your online business
James makes some unrealistic claims
To use the system to its full potential you need to have a budget for advertising and taking advantage of the email marketing part of the training
Takes time and effort to see results
I can't agree with some methods that James teaches his students
Overall score:

5 out of 10
About the Author: Adam
My name is Adam. I'm the founder of Your Income Advisor. My goal is to help others succeed online, by exposing scams and reviewing top rated products. I can help you start
your own business online