Product name: Inbox Inner Circle
Product Owner: Anthony Morrison
Website: inboxinnercirclesystem.com
Price: $67, after discount $7 + many upsells from $67 up to $147
Verdict: Not recommended
Inbox Inner Circle System created by Anthony Morrison as he himself claims is going to help you make thousands of $ on the internet. If you visit his website you will watch a video in which he promises to make you rich overnight.
He talks about how you probably got tired of internet scams that promised you fast success and never delivered it. Anthony is trying to convince you that he is a real deal and he even guarantees you success because he claims to be different from all those self proclaimed gurus out there.
He even goes as far as to claim that his system will do all the work for you. You can probably think that I'm not honest and trying to show him in unfavourable light because he was interviewed by CNN while I wasn't.
Yes, I know that he achieved success online and was interviewed by CNN, but does it mean anything to you? Let's take a closer look at his Inbox Inner Circle System to know all the truth about Anthony and how he can help you.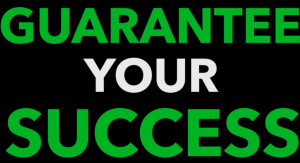 The main idea behind Inbox Inner Circle System
The main idea behind this system is about teaching you email marketing and how to make thousands of dollars with little efforts on your part. Though email marketing is a proven method to make money and most internet marketers are using it, Anthony's training is not the best one on the web and there are much better programs out there like Autoresponder Madness.
The major issue with Inbox Inner Circle System is that Anthony again makes false promises like he did in the past in his product called Success with Anthony. And the worst thing is that he even promises that HE will build your list of subscribers for you and that's really ridiculous and doesn't seem to be realistic.
In my review of Inbox Inner Circle System I'm going to prove you why I'm sure his program won't make you rich and that though Anthony is making money online it doesn't mean that YOU will be making tones of money too even if you follow his training.

Pros of Inbox Inner Circle System
The training contains some useful info
Email marketing is a proven method to make money online
Cons of Inbox Inner Circle System
False promises
Exaggerated income
No real support
Many upsells
Inside the program
1. First off, I would like to say a few words about Anthony Morrison and his other products. I reviewed one of his products back in 2013 called Success with Anthony and added it to my scam list because the quality of that program was really bad.
He made tons of false promises like he does in his Inbox Inner Circle and there are many complaints on the web about him and his poor products. If you read my review of Success with Anthony you will learn some amazing facts.
All this means that like I said above, even if Anthony himself is making money it doesn't mean that you will be making money too. I know many successful internet marketers who are making money, but they don't try to help people.
All they do is just launch poor products for the sake of making more money and that's why most people that buy their products fail with their products. Anthony is doing the same thing and I'm going to explain in details why I think so.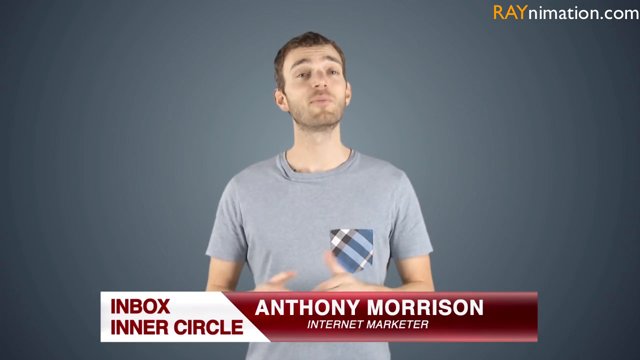 2. Though the advertised price of his product is $67, you can buy it for $7. To get that price you just need to click away many times. This is not good of course and I don't like such deceptive tactics. Just imagine that if you don't click away it means that you will have to pay $67. Does it seem ethical to you?
Like in his previous product, mentioned above, he again is trying to throw tons of upsells on you in order to make as more money off you as possible. Once you are inside the members area you will be offered to buy some of his amazing products:
Automation arbitrage software suite
IncomeEDU Elite membership
VIP Traffic Black Book
Email 10x Instant Access
Coaching Program
If you buy all these upsells you are going to spend over $400. Coaching program alone will cost you thousands of $. My main issue with upselling strategy is that it means that the product is not complete (there is a hidden cost) and in order to use full potential of the program you have to buy some additional packages. Upsell is Anthony's favourite technique and that's why it's not so much shocking.
3. Once you are inside the members area you will get access to some modules of the main training course:
List Building
List Explosion
Sending Strategies
Opens X3
Clicks X3
Analytics
Elite profits webinars
Secret list building weapon
The overall quality of his email course is not bad though some strategies like his (prewritten emails) full of BS don't seem to be as powerful as they were a few years ago. The internet and internet marketing world and its rules are ever changing and what worked a few years ago might not work now anymore.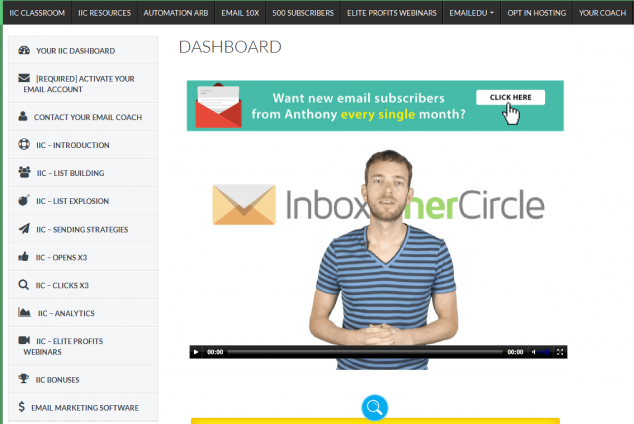 4. In order to start making money with email marketing that Anthony claims to teach you, you need to build a website first. Then, you need to choose a niche and decide what type of product you want to sell, perfumes, cosmetics, books, etc.
The next step is to start writing content for your website because without content you can't have any business. To write content you must learn HOW to write it to be able to get it ranked in search engines and drive free traffic to your site.
Anthony is not going to teach you all this stuff. This process takes time, a few months at least and it means that his promise about starting making thousands of $ overnight is just another empty promise.
5. Also, you need a hosting company to host your site in order to be able to add an opt-in form to your site. Both will cost you money. Autoresponder provider (Aweber) will cost you $150 and hosting approx. $100 per year. I don't know why, but Anthony recommends you to buy hosting at Cool Handle which is very expensive.
He also encourages you to use solo ads which means that you need to use someone else's email list, i.e. pay money in order to be able to send your emails to that list. Each time you will want to send your offers you will need to pay money for that and it's not cheap at all.
6. Another option is to start building your own list of subscribers which takes time and hard work. Based on my own experience I can tell you that you can bring a few hundred visitors to your site and get only few of them on your list.
It's not easy at all. Once you have built your list, you can build relationships with your audience and make more money. As you can see, Anthony's promise is not realistic at all. There is no shortcut to success. You either have to build your business gradually or pay money whenever it's possible to expedite the process.
7. Also, Anthony tries to sell you another product called WebFire which will cost you from $49 to $99 per month. This service is very questionable because some of their techniques if used can destroy your entire business.
Just as an example, they encourage you to use article spinning (PLR content) in order to get top rankings in Google. The truth is that with PLR content you won't be able to get top rankings in search engines and instead you can and will be penalized by Google.
They even promise you results in the first 7 minutes after activating your account. This is really so ridiculous. Anyway, you need to spend money again.


8. Anthony also tries to sell you IncomeEDU package which will cost you another $49 per month. The package contains some useful tools, but it is not worth monthly payment. Anyway, it's just another spending.
9. As I said above, the overall quality of his training is not bad, but it does have some flaws. First off, Anthony talks mainly about general concepts and there is no step-by-step instructions which is not a good fit for a newbie.
Also, in most of his videos you will have to look at Anthony's face instead of watching real steps on how to do things. This is not good at all. There is no over-the-shoulder experience that most people expect from videos.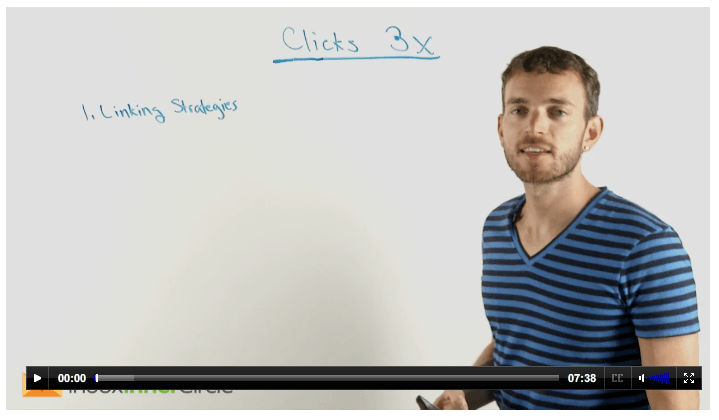 10. There is one more upsell in which Anthony is going to ask you how much $ you are ready to invest in your business which means that if you submit your personal info they will contact you later and offer some "amazing" products. This is very normal for Anthony based on what I know about him and his poor products.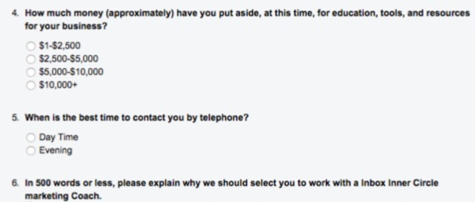 11. The main problem with Anthony's approach is that there is no real support. The only way to contact him or his team is by email and even if you ask a question it will take a few days before you get a reply if you get it at all.
Without support you will never be able to achieve success online. This is what I know from my personal experience and from the experience of other successful internet marketers that I know.
12. Finally, I'm not saying that Anthony is not making money. He is making money, but it doesn't mean that YOU will be making money too. With poor product like Inbox Inner Circle and poor support you will not get anywhere. My recommendation is stay away from this guy if you want to be on the safe side and save your money.
Final word on Inbox Inner Circle System
Though Anthony's Inbox Inner Circle contains some useful tips and the overall quality of the training is not that bad at all, I can't recommend it because it's not a complete course that you can watch and start making money. Instead you need to spend more money for some other products and plus there is no real support.
But if you are serious about making money online, I can recommend you one of the best programs that I know and I'm a part of since 2013. The program is absolutely legit and reputable on the internet and you can even try it for free for the first 7 days. The program is a real deal and has helped many people online including me. Let me know if you have any questions and I will be happy to help you out.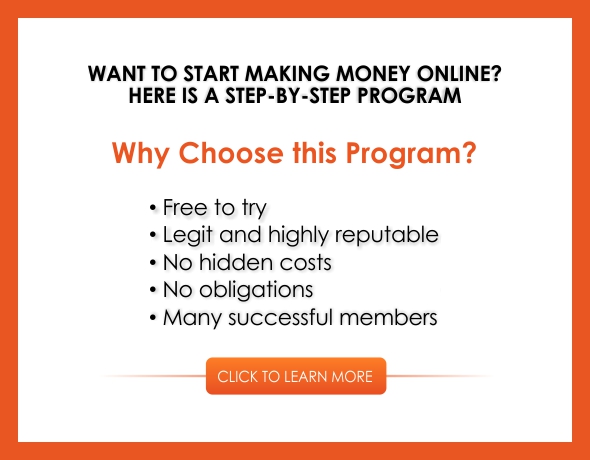 About the Author: Adam
My name is Adam. I'm the founder of Your Income Advisor. My goal is to help others succeed online, by exposing scams and reviewing top rated products. I can help you start
your own business online