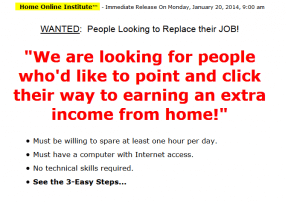 Product name: Home Online Institute
Product owner: Uknown
Websites: homeonlineinstitute.com
Price: $49.95
Overall rank: 20 out of 100
Verdict: Borderline scam
Recently I've come across a program called Home Online Institute and my first impression was very negative. First of all, their website looked very suspicious and unprofessional. Second, they made some ridiculous claims about easy ways to make money online.
Third, their site was very similar to other sites known as link posting scams many of which I've already reviewed on my site. Overall feelings were very negative and to be honest I was unable to find any positive aspects in Home Online Institute.
I think there are too many obvious reasons that we should take into account and stay away from this program. But it's not just my thoughts and I'm going to take a closer look at Home Online Institute Scam and show you some facts so you can confidently make your own decision.
The main idea behind Home Online Institute
Though Home Online Institute looks like a link posting site, in reality it's not. It's associated and partnered with Vemma, a borderline scam that makes false promises, there are complaints about Vemma, their membership packages are expensive, it has been called a pyramid scheme by FTC and Italian consumer protection agency. I think with all these facts in mind there is no way to think positively about Home Online Institute.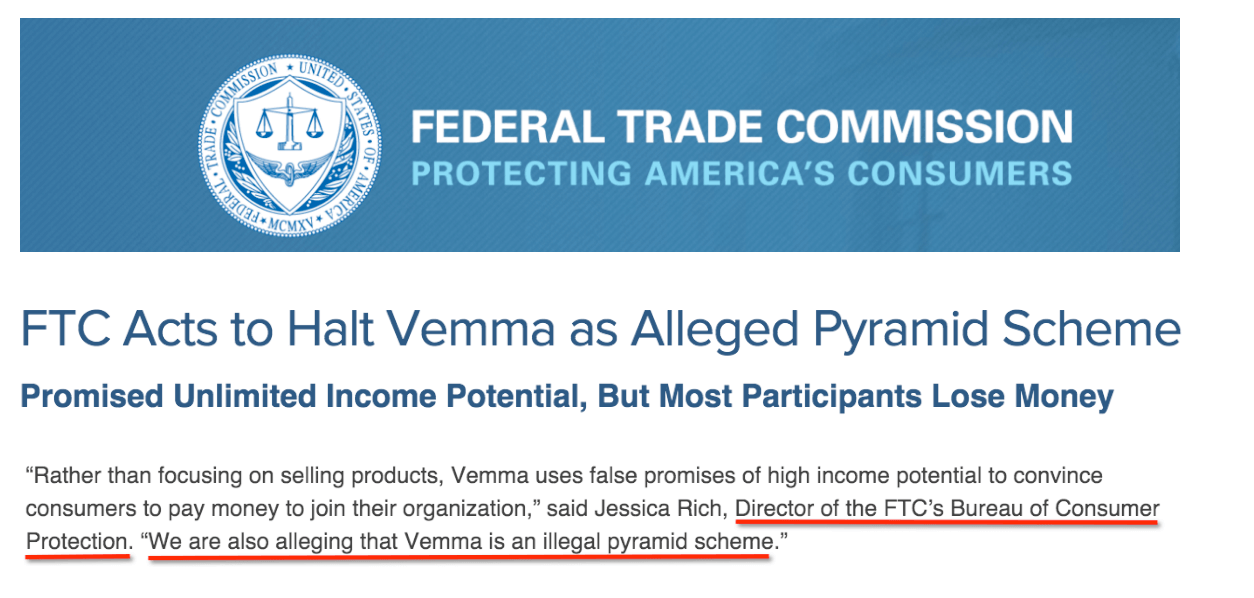 Pros of Home Online Institute
You can make some money, maybe…
Cons of Home Online Institute
False claims about making easy money
Association with other suspicious sites
Association with Vemma (MLM program with a bad reputation)
Home Online Institute explained
First off I would like to show you the first red flag that I see in Home Online Institute. In the beginning of my review I told that their website was very similar to the group of sites known as link posting scams.
There are over 15 of them that I know because I wrote reviews on all of them. But there are definitely WAY more link posting scams that I don't know about. Anyway, Home Online Institute uses the same misleading techniques and website layout very similar to one being used by link posting scams.
I think this alone is already a huge red flag. I found another program called Online Profit Stream that uses the same website layout which is very suspicious in my opinion.
Take a look at two different sites and tell me if you see any difference between them. I see no difference. And this is just only the first red flag.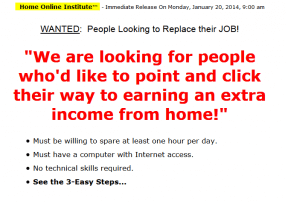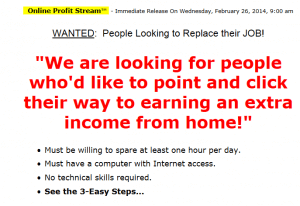 The second red flag is that after completing registration process, i.e. submitting your email address, phone number, you will be taken to another page to watch a video about making money from home.
This is a fake video of bad quality and in fact I've seen this video almost in every link posting scam that I've reviewed over the past few months. I found this video on Youtube and here is the video.
You can watch it right here. The worst thing about this video is that there is not a single word about Home Online Institute in it.
The video talks about work from home opportunity in general and it doesn't mean that Home Online Institute will make you any money. This is of course a misleading technique and I strongly disagree with such an approach.
Red flag # 1
Also, I don't recommend you to submit your email or especially your phone number. I'm pretty sure that you will be bombarded with emails and phone calls about various useless offers that will make you zero dollars.
Most of the time programs like Home Online Institute sell this data to third parties or even try to sell you a private coaching offer that will cost you a few thousands of dollars. Definitely I don't recommend it.
Red flag # 2
Also, on Home Online Institute website you can see the following line that says: "Home Online Institute is an online method of becoming an independent Vemma brand partner presented by Kaption Media, Inc."
Since I have my review of Vemma, I can definitely tell you that I don't recommend this program due to many reasons. First of all because upon joining Home Online Institute you will have to become an aggressive promoter of Vemma products through direct face-to-face sales.
If you have an experience in this field you probably can get some results. In fact, Vemma requires you to become a sales person rather than an internet marketer working from home.
Promoting Vemma products won't be easy because they are expensive and you have to have certain skills to be able to convince people to buy overpriced products.
In fact, by joining Home Online Institute and by promoting Vemma products you have to become a member of MLM program and most MLMs that I know have a bad reputation on the internet.
When it comes to partnership of Home Online Institute with Vemma you need to be aware of FTC Acts regarding Vemma and according to this document, Vemma is an illegal pyramid scheme. So, my question to you: Do you want to be a part of such a program?
Red flag #3
If you read my review of Home Internet Cash you will realize that three programs have too many things in common which is another major red flag. These programs are Home Internet Cash, Online Profit Stream and Home Online Institute. And there are many complaints about all of them.
If you read the complaint that I've come across on the internet you will realize that Vemma is not going to help you market their products which is another red flag in this program.

I've also come across a complaint on Ripoffreport website which is another huge red flag. Here is the screenshot of what I found there. For more details you can visit Ripoffreport website and read full text of the complaint.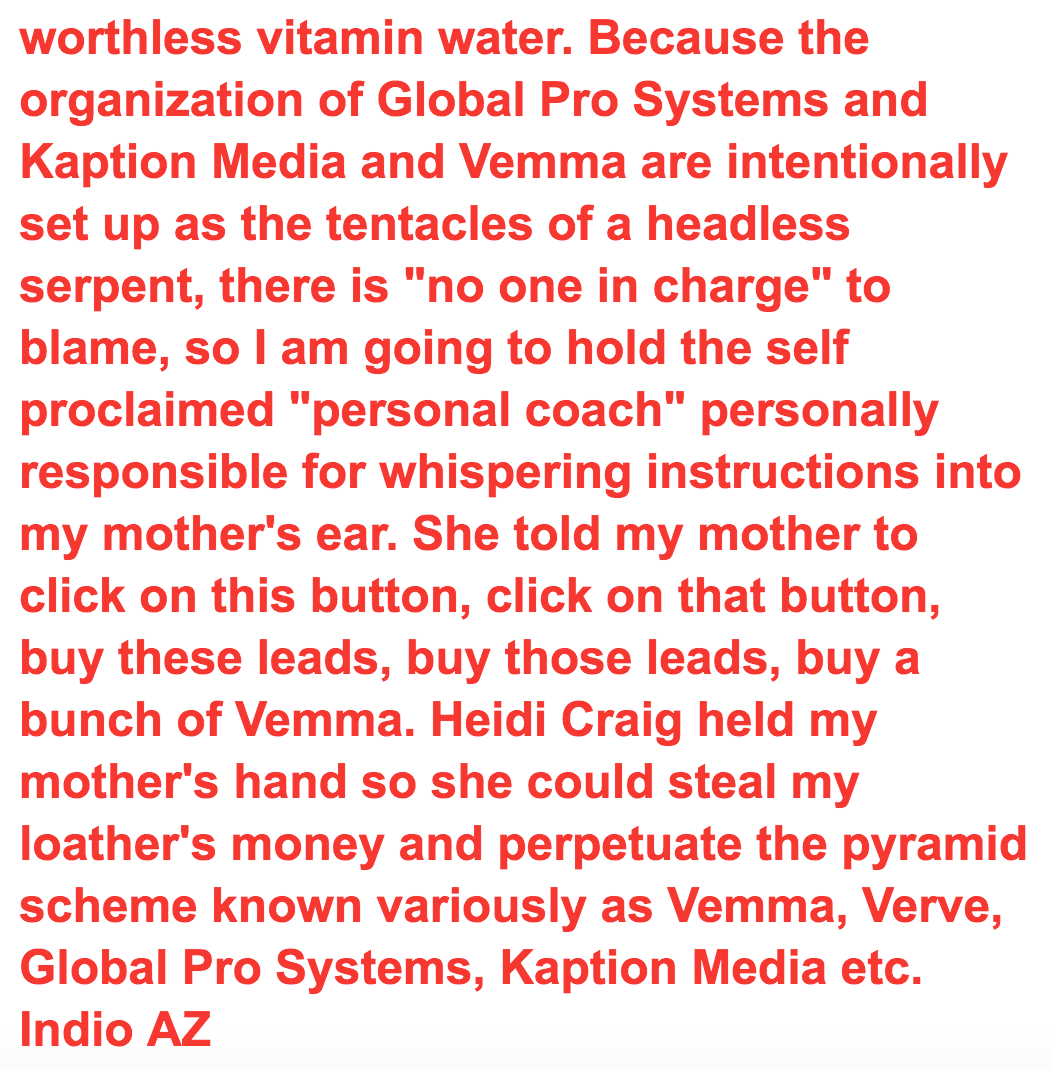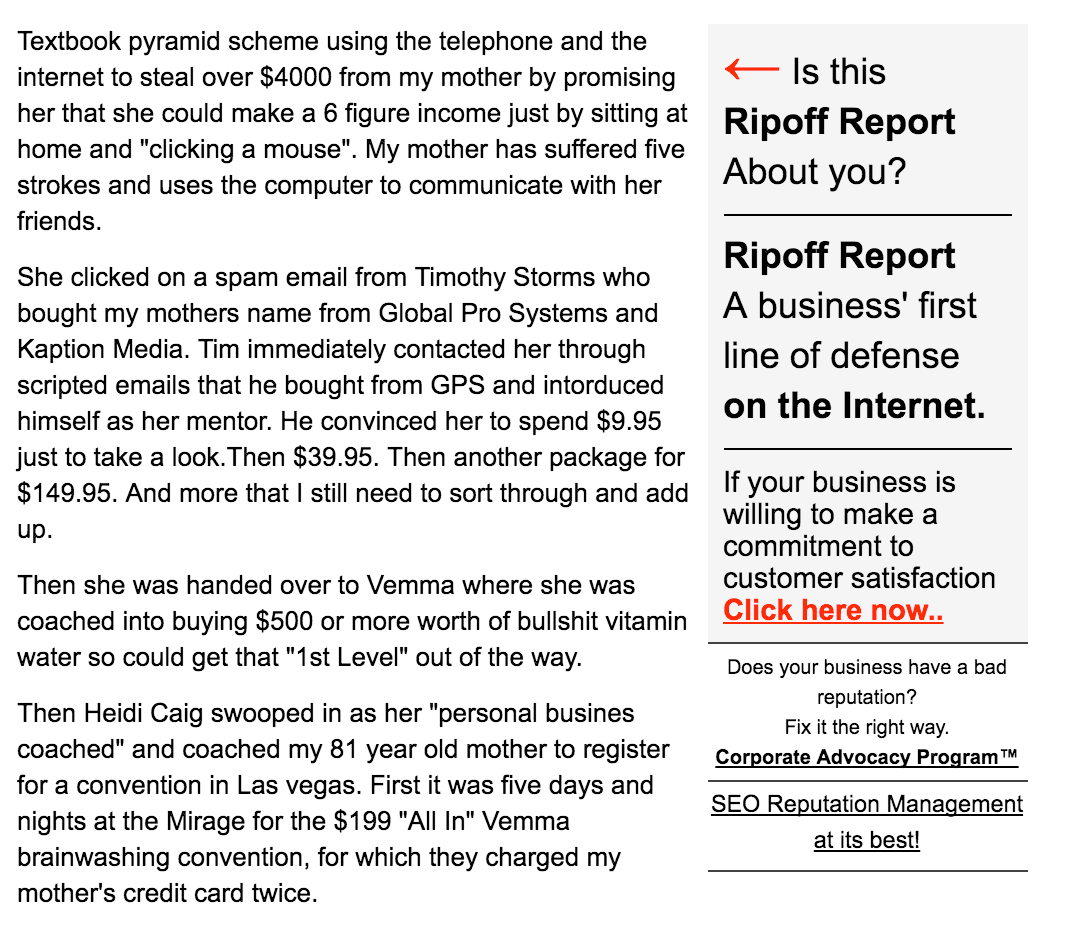 Red flag #4
Since Home Online Institute is promoting and MLM offer, I think it would be useful for you to know what MLM is all about. If after reading my article on MLM you will decide to join MLM that's fine. It's up to you. But I believe you won't.
Red flag #5
Also you should know that their products are expensive and if you want to stay as a member of this program and earn a commission you need to buy their products first and then sell them.
This means each month you will be spending money with no guarantee that you can sell them and you don't even know when you sell them. BTW, their minimum membership package starts at $499.95.
Red flag #6
As I said, there are many complaints about Vemma, i.e. Home Online Institute. Take a look at the screenshot from BBB.org. It looks like they have too many problems and I think no one will want to join such a program.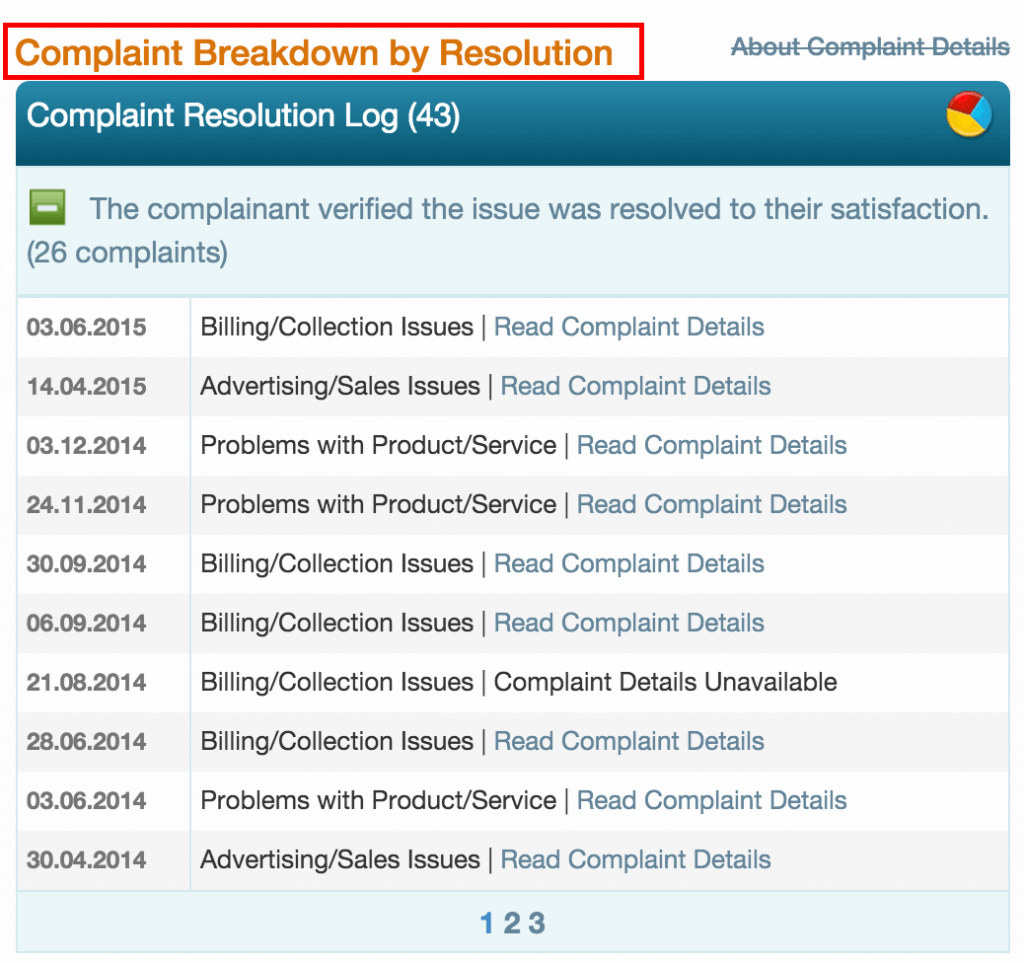 Red flag #7
I also found these too complaints which is the last red flag and I think you already made your decision by now.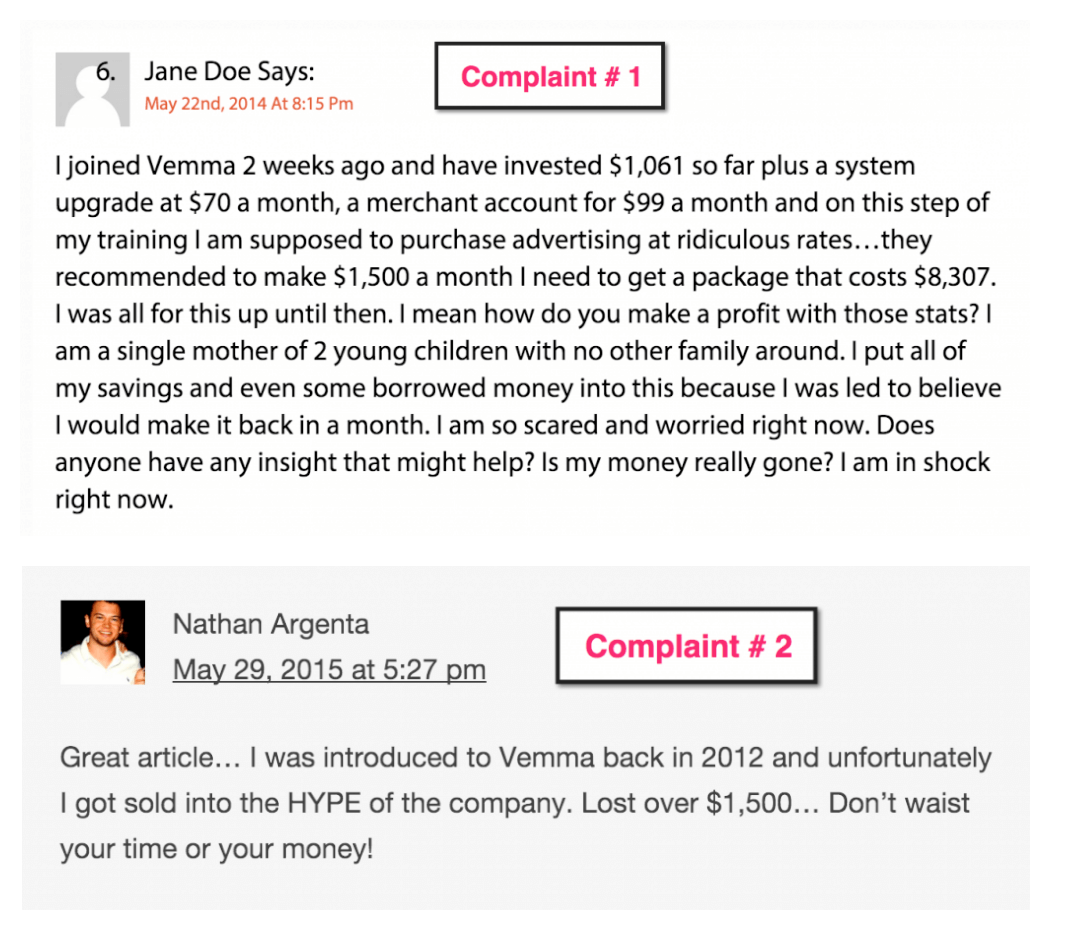 Final word on Home Online Institute
I think it's easy to understand that I'm not going to recommend Home Online Institute because in my opinion it's a borderline scam.
If you read my Vemma review you will see that it's not a good program and since Home Online Institute is associated or partnered with it, staying away from both of them would be the best decision.
False claims, deceptive advertising methods, association and partnership with a program that's a borderline scam and has many complaints – all this means that Home Online Institute is not worth your time and effort, not to mention your hard earned money.
My recommendation to you is stay away from Home Online Institute Scam and you will be on the safe side. I'm not saying that you can't make money with Home Online Institute at all, but I'm pretty sure you won't.
Final glance at Home Online Institute
You can make some money, maybe…
False claims about making easy money
Association with other suspicious sites
Association with Vemma (MLM program with a bad reputation)
Overall rank: 20 out of 100
Verdict:

Borderline scam
About the Author: Adam
My name is Adam. I'm the founder of Your Income Advisor. My goal is to help others succeed online, by exposing scams and reviewing top rated products. I can help you start
your own business online