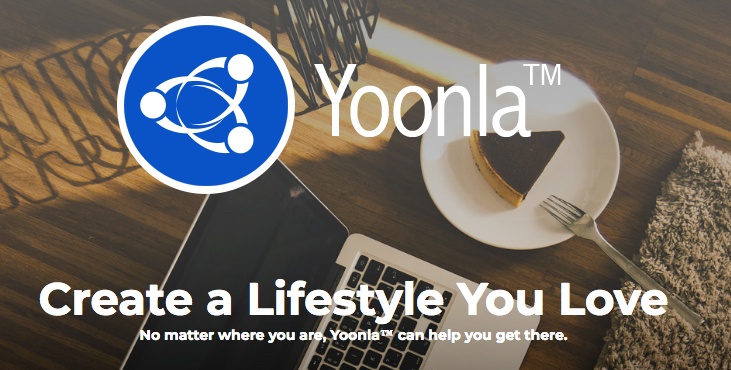 Product name: Yoonla
Website: yoonla.com
Price: Free/ many upsells
Product creator: Reno Van Boven
Overall rank: 3.5 out 5
Yoonla is claimed to be your new digital lifestyle that can significantly change your life.
Many programs do the same and believe me I've seen all those programs and paid my hard earned money to try them out.
Recently I spent $500 on some programs to test them out. So, I spend when it's required.
When it comes to Yoonla this program is free to join but in order to get any results with this program you need to upgrade your account to VIP and pay for the tools.
Though free membership contains some value you can't use it to the extent that will make you money.
There are many reviews of Yoonla and opinions are different.
Some people are of the opinion that Yoonla is a good way to earn an income online while others think differently. But it looks like everyone agree that Yoonla is legit.
So, in my Yoonla review I'm going to go into details of this program to see if Yoonla is worth its membership price.
Short review of Yoonla
Yoonla is an affiliate marketing and CPA platform that shows you how to make money through CPA and affiliate marketing. Free membership gives you very limited access to the system.
Paid membership provides value and allows you to make money IF you put some effort in it. The main issue of this system is reliance on paid traffic which is not affordable for everyone, especially for beginners.
Pros of Yoonla
Training on CPA and affiliate marketing
Support
Free membership
They can make some set up work for you
Cons of Yoonla
Reliance on paid traffic
Free membership provides very limited access
Clicking on someone's referral link is required to create Yoonla free account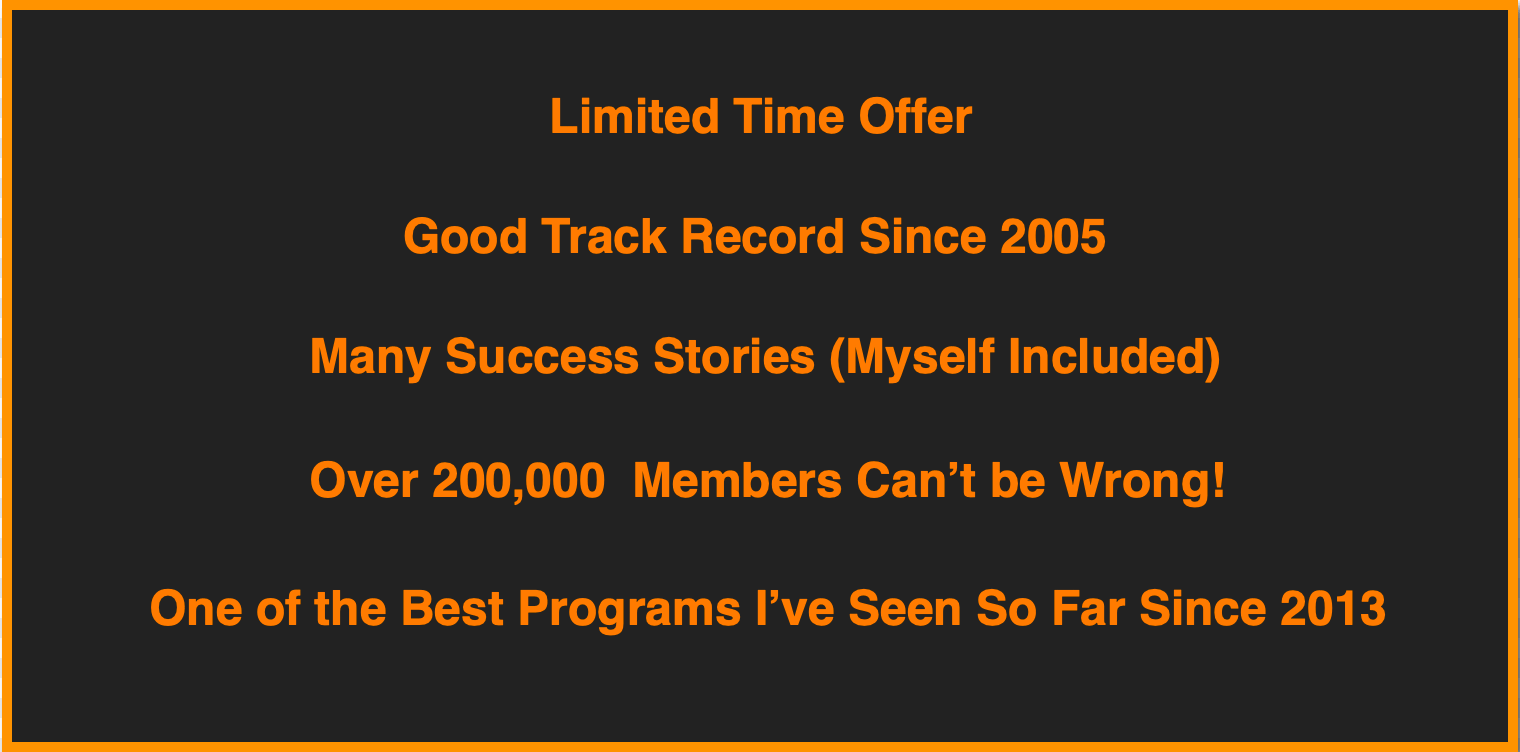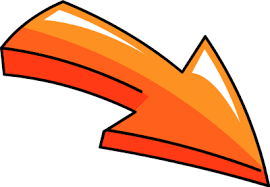 My Recommended program is WAY better than Yoonla!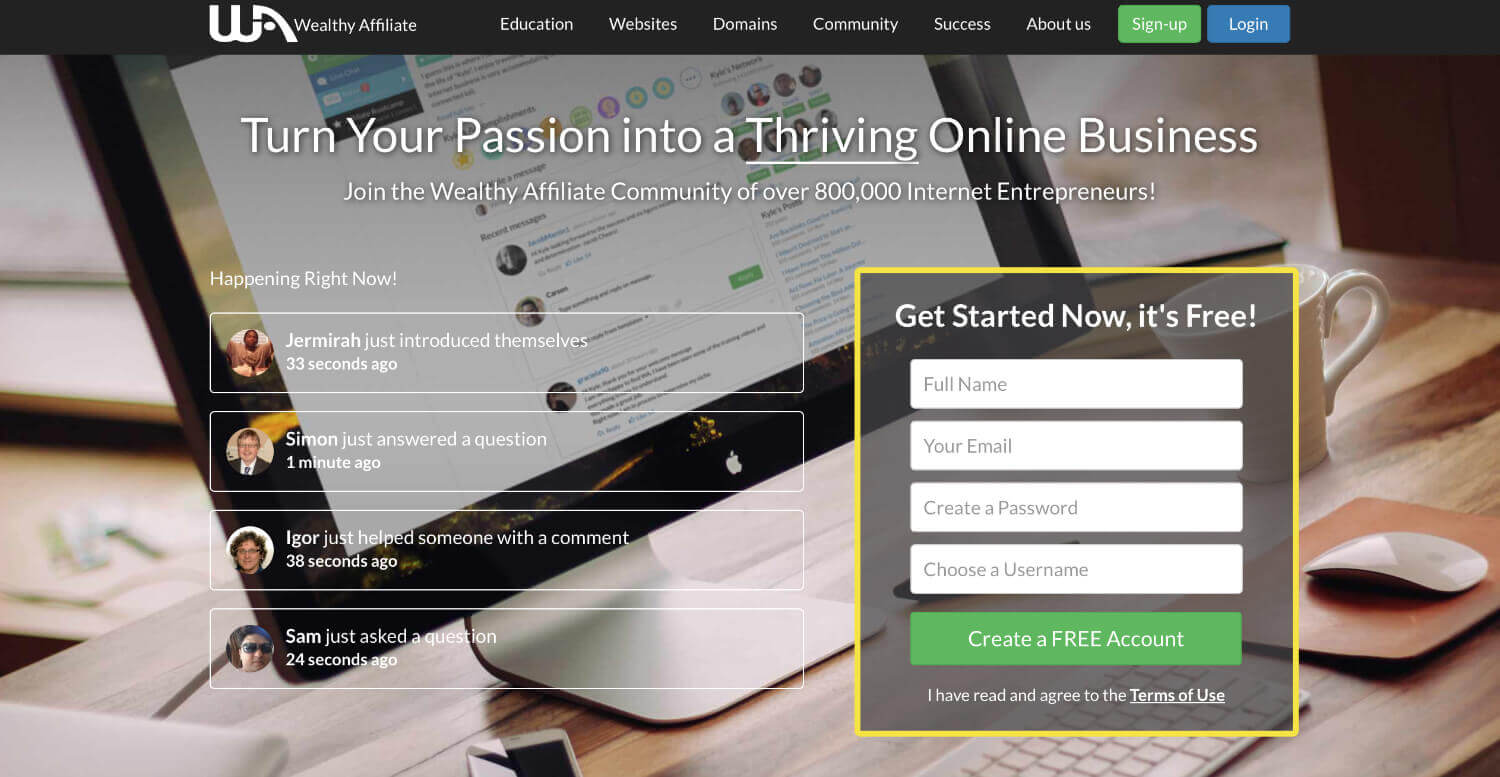 Yoonla review
Before I start to explain what Yoonla is about I want to explain what CPA marketing is so you can get an idea of what you are going to get into.
CPA marketing allows you yo earn money online without making a sale.
You just need to get someone to click on your affiliate link and create a free account and that's it.
For this action you will be rewarded from $0.50 up to 10 or maybe even $20.
But from my experience I can tell you that it's extremely hard to get someone to click on your link and create a free account.
You won't believe me but it's true. So, don't think CPA marketing is an easy way to make money online. It's not.
I tried it many times and even made some money through CPA marketing. Proof is here.
Reno Van Boven from New Zealand is the founder of Yoonla and before Yoonla he had two other projects, such as Auto Affiliate X and Affiliate App System.
These two projects were stopped. As I know, currently Boven is running Yoonla only.
Yoonla offers two types of membership: free and paid. Free membership doesn't hold much value to be honest.
With a free membership you get only PDF files that contain info about marketing on Twitter, email and YouTube.
There is nothing special in these books though. You can find a ton of such information on the internet on Google or Youtube.
 Yoonla books:
Twitter marketing: excellence
Email marketing: excellence
Youtube marketing: excellence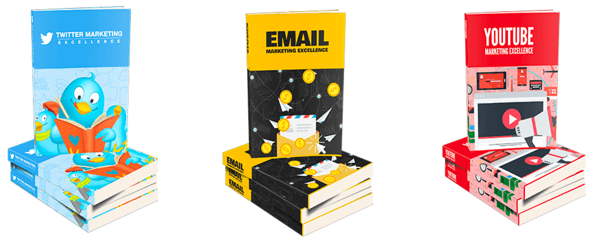 From these books you can learn how to use Twitter to drive traffic to your website/landing page and promote Yoonla to other people.
You can also learn how to promote using YouTube and create your youtube channel.
Of course, driving traffic from youtube is a great idea and there are some channels that generate thousands of visits every single day. But it's not easy to be honest.
In competitive niches driving traffic becomes a big challenge. I have 100 videos on my channel and get maximum 2,3 visits a day, i.e. 60-90 visits per month. So, it's not easy.
You can earn money as a free member ($2) per lead and as a paid member ($10-$15) per lead.
If someone upgrades to VIP you will earn $30. But as I said, you need to pay for the tools first and upgrade your account. Otherwise you won't earn a commission.
You can use those free books in order to get subscribers. You will be giving them these books as a gift.
Once you have their emails you will be able to contact your subscribers as often as you want and send them your promotions.
In this particular case you will be promoting Yoonla and possibly make some money.
There are also some expenses involved in this system, such as hosting, domain name and autoresponder service.
Domain will cost you approx. $14 per year
Web-hosting around $96 per year ( Aabaco Yahoo)
Autoresponder around $150 per year (GetResponse)
Squeeze page builder $49 per month (LeadPages Pro)
This is not a lot to be honest. This is very normal for your online business. They also recommend you Bluehost hosting that will cost you about $6 per month.
The biggest issue is as I said, solo ads. Solo ads will eat all your budget. If you spend money on solo ads and don't get results you will be wasting your budget.
There is also another issue associated with CPA marketing. Companies that advertise their business don't accept any traffic.
For example Yoonla will pay you $4 per lead only if your traffic comes from these countries:
USA
Canada
UK
Ireland
Australia
New Zealand
If your traffic comes from the countries listed below you won't get any commission at all:
India
Pakistan
Zimbabwe
Niger
Nigeria
Zambia
Uganda
UPDATE: Yoonla doesn't accept any more VIP upgrades for Phase 1 starting from 19th December 2017. Yoonla Affiliate program doesn't pay VIP commission as well.
According to Yoonla they stopped Phase 1 due to a massive increase in fraudulent activity on their CPA affiliate program.
According to Yoonla, they plan to continue with the CPA campaign for Phase 2 that they plan to launch in January 2018. But I'm not sure if they launched it or not.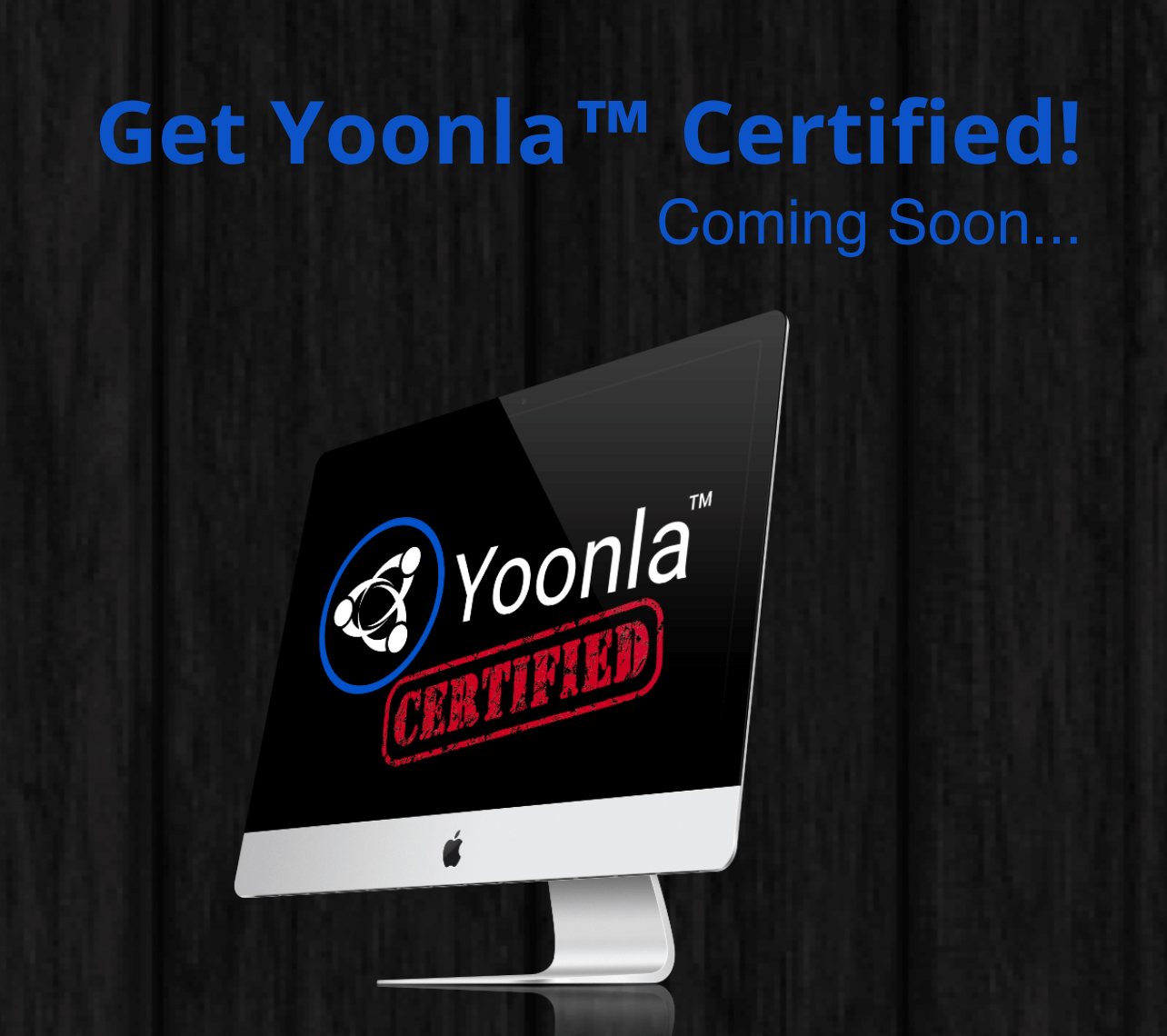 In fact, I'm a member of another CPA program called CPA Evolution and I was able to make some money with it.
Compared to Yoonla, they teach folks WAY more methods, both free and paid. You can join various CPA networks and make money from various CPA offers.
The reason for my decent success with CPA Evolution is because over the past 2 years I've been too busy with my other online business.
From my experience I can tell you that programs like Yoonla though provide some valuable info and quality training, this kind of programs are closed systems with limited support.
For example, when you need help you have to send an email or post your question inside members area and then wait when someone answers it.
It can take from a few hours up to 24 hours. If that answer is not what you expected then you need to send another email and then wait for the next few hours or a whole day.
For example, I'm a member of another program that provides WAY better service than Yoonla.
Training is more in-depth and support is second to none in the industry. Whenever you ask a question you get a reply within seconds or minutes.
I suggest that you take a look at the screenshot of Yoonla's members area below and the screenshot of my recommended program.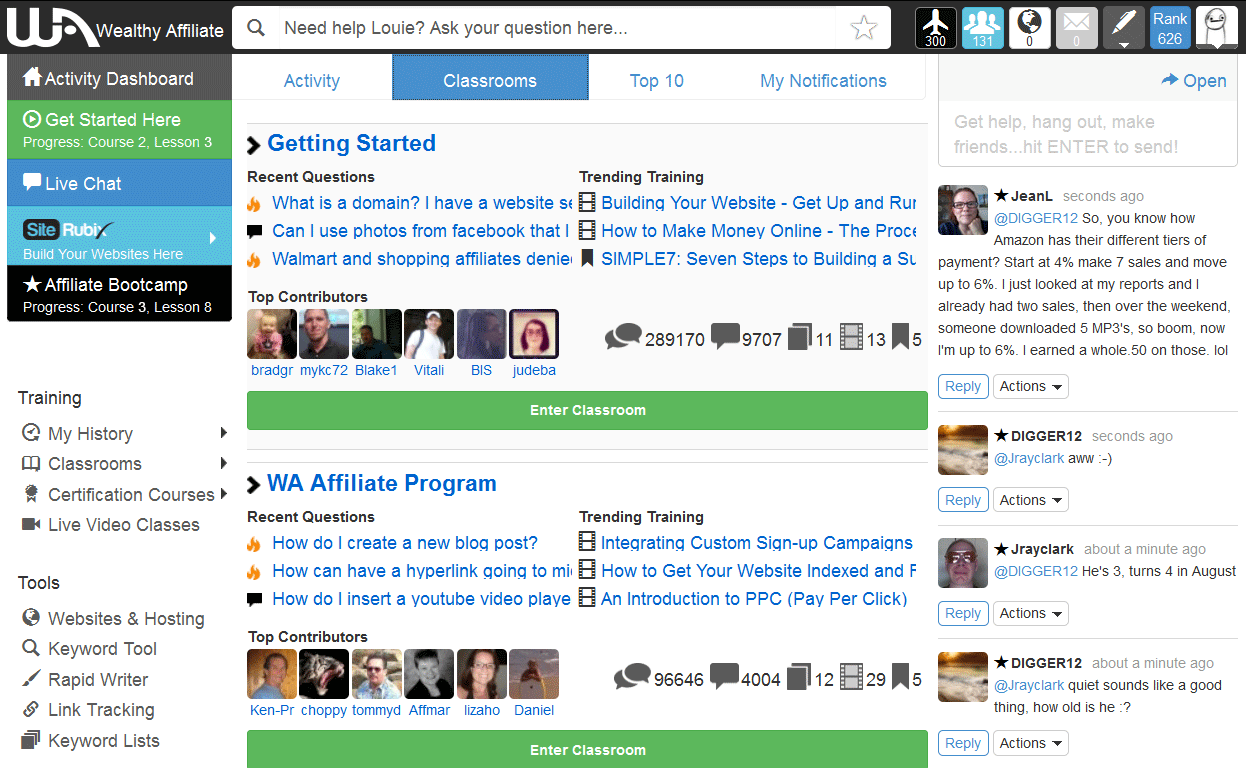 My recommended program has a lot of tools, trainings, support.
I suggest that you create a free account at Yoonla site and at the site of my recommended program and compare them.
Once you see the difference you will make your decision which I'm sure will be in favor of my recommended program.
Yoonla platform consists of the following modules:
Step 1: Preparation
Step 2: Install software
Step 3: Digital setup
Step 4: Automation
Step 5: Instant Traffic Formula
Rate&Review Yoonla
Need any help setting up?
Affiliate marketing 101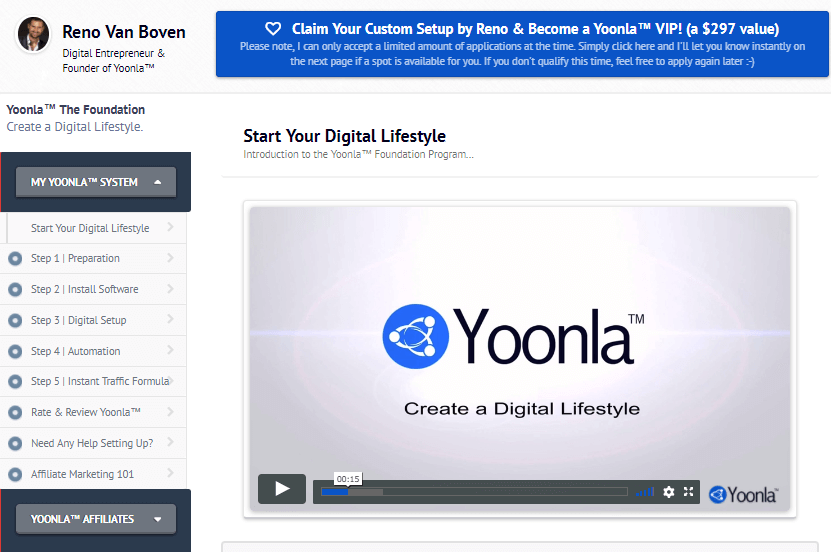 Step 1: Preparation means you first need to pay for autoresponder service called GetResponse.
If anything is unclear to you in this module you can ask Yoonla support and they will help you with the setup process.
But before you need to send them your email addreess, name, second name, Yahoo Aabaco domain name, Yahoo Aabaco password, order number, Getresponse ID, Getresponse API key.
Step 2: Install software. In this step you will upload some files to your hosting server. This will be explained in the training video. You will be explained how to change some text on your landing pages.
Step 3: Digital Setup. In fact, you will be promoting Yoonla through your own landing pages but the product is the same.
That's why you need to do some changes because your domain will be different.
Even if you look at the screenshot of the landing page you will notice ads like you are going to get "supreme quality, evergreen business in a box that you can sell and make money starting from today".
In fact, your product is not supreme because the pdf books you will be promoting are not original.
It's called PLR which means this product can be sold as many times as you want and everyone will be promoting the same product like you.
The quality of PLR product is always low because it doesn't contain original content.
Step 4: Automation. In this step you will be explained how to install autoresponder service and integrate it into your website so you can start getting subscribers. Yoonla will give you prewritten emails that you can send to your subscribers.
Reno gives you some good insights on email marketing and how to organize your email follow up series.
I don't know exactly what type of prewritten emails he gives you buy I'm very skeptical about any type of prewritten emails.
I've seen many of them and most of the time they are useless in my opinion. I personally hate such methods and never use them and I will explain why.
Most of the time they give you prewritten emails, such as "learn my secrets to making $500 a day" or "My Proven formula that will make you $1000 in the next 3 days".
I think this type of emails are not ethical because they mislead people.
Step 5: Instant Traffic Formula. In this step Reno teaches you how to use solo ad method through Udimi.com.
It's the place where you can sell your list or buy one from someone.
As I said, it will cost you approx. $250-$300 per 1000 list of subscribers and very few of them will actually respond to your promotional email.
It's going to drain your pockets before you close your eyes.
What I like about Yoonla
They provide quality support which is great. Support is via email and within Yoonla members area.
You can join Yoonla for free. And finally you can ask Yoonla team an they can do not all but some set up work for you.
This is really great for beginners that don't have an experience with capture page set up, autoresponder set up.
Fortunately, Reno Van Boven doesn't make promises of easy money which is really great compared to other systems that promise you overnight success.
Reno is not one of these guys.
What I don't like about Yoonla
As I already said within my Yoonla review, this program puts too much emphasis on paid advertising through solo ads.
This method requires a significant monetary investment and results are not guaranteed. If you have an experience with solo ads then you can try Yoonla.
If not I would recommend to start with other programs like this one.
You can't get your commissions automatically and have to send your request via email only. Once approved, you can get your commission.
Before you get your commission you need to earn at least $50.
You can get your commission through PayPal only. Unfortunately not all countries can accept payments from PayPal.
You can't even create a free account at Yoonla website. The window shows "sign up here" but in fact you can't.
You have to click on someone's affiliate link and join Yoonla from someone's blog/website. It's annoying to be honest.
Can you become successful with Yoonla?
That's a big question really. Generally speaking you can get some good results using the system.
But if you stay as a free member your results and opportunities will be VERY limited.
If you want to succeed with Yoonla you need to upgrade your account to VIP membership and pay for the tools.
This is normal. I have nothing with that. But the main issue that I see in this program is that there is a strong focus on paid advertising (solo ads) which requires a lot of money. This is not for everyone.
I've been in internet marketing since 2013 and so far I never used solo ads. Buying traffic from solo ads means paying approx. $250-$300 for 1000 subscribers and result is NOT guaranteed.
I don't mean you will get 1000 subscribers. I mean you will have the right to send your promotional email to 1000 people and very few of them will sign up to your email newsletter.
I will try to explain in layman terms. In order to make money with Yoonla you need to bring a lot of visitors and for this you need to spend a lot money for solo ads. Do you have money for that?
If your answer is YES then you can join Yoonla and see how it will work for you.
If you don't have enough money for that then it will be a big problem for you.
As a free member of Yoonla you can promote it through your Yoonla affiliate link and earn $2-$4 for every qualified lead.
But in order to get those leads you need to bring a ton of traffic, i.e. visitors. Can you do it? Paid traffic is not an option.
When it comes to free traffic, you can do it through twitter marketing or youtube. It's exactly what comes with Yoonla training. It takes time and effort.
As a paid VIP member you can promote Yoonla and make money too. You can earn $10-$15 for every lead who will upgrade to VIP membership.
But in order to get that commission you need to pay for the tools required for it. But again all your efforts will be focused mainly on paid traffic.
Now you decide if you want to join Yoonla or not. I personally wouldn't because I know many other much better programs like the one I recommended above that actually helped me start making money online.
Final review of Yoonla
So, I made my research and tried to make my review as in-depth as possible to help you make your decision.
Generally speaking CPA and affiliate marketing are both profitable industries and I'm personally making money with CPA and affiliate marketing. Yoonla is a legit program.
But I prefer programs that don't focus too much on paid advertising because most people can't afford it.
You can spend hundreds and thousands of dollars per month with solo ads and still get very decent results with your campaigns. There is NO guarantee here.
That's why I always recommend to start with free methods and once you start making money with free methods you can expand your business and start using paid methods too.
I may be wrong but this is my personal approach.
Other internet marketers may be of a different opinion and they may have reasons for that.
After reading my Yoonla review if you still want to know exactly: Is Yoonla a scam? My answer is NO. It's not a scam.
But there are way better programs out there that you can also try for free and as I explained above, they offer way better terms and opportunities when it comes to making money through CPA or affiliate marketing.
Final glance at Yoonla
Training on CPA and affiliate marketing
Support
Free membership
They can make some set up work for you
Reliance on paid traffic
Free membership provides very limited access
Clicking on someone's referral link is required to create Yoonla free account
Overall rank: 3.5 out of 5
About the Author: Adam
My name is Adam. I'm the founder of Your Income Advisor. My goal is to help others succeed online, by exposing scams and reviewing top rated products. I can help you start
your own business online