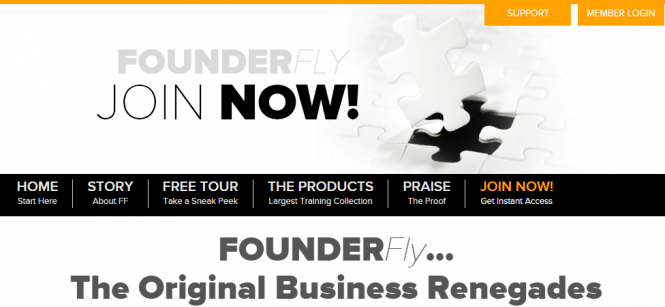 Product name: Founder Fly
Program owner: Ryan Lee
Website: www.founderfly.com
Price: $1 for 3 day trial and then $19.95 per month
Overall rank: 70 out of 100
Verdict: Legit
Founder Fly is an online business community created by Ryan lee to help folks build their online business and make a good living from it. It's not the only program in its kind.
There are many other similar programs such as Affilorama, Bring the Fresh, Chris Farrell Membership, Wealthy Affiliate.
To be honest, Founder Fly is not as well known as the programs I've mentioned above. And the quality of Founder Fly can't come close to these programs.
Anyway, I have to admit that Ryan Lee is doing a great job and there are many positive reviews on this program and positive testimonials. In my review I will explain what Founder Fly is about and how it can help you succeed online.
Pros of Founder Fly
Affordable price
Support
60 day Money back guarantee
Quality training on affiliate marketing
No upsells
Cons of Founder Fly
Some outdated content
There are much better alternatives to Founder Fly
What you can expect from Ryan Lee
Founder Fly is a membership site, an online business community that does offer quality training on affiliate marketing and some great tools to help you get started and grow your business online.
Founder Fly is not a get rich quick scheme that can help you make money on autopilot.
The program requires a lot of effort to make it work for you. If you have the right mindset and understand this simple fact then joining Ryan's program does make a sense.
Otherwise it will be a waste of time and money.
No fast success
If you don't know what affiliate marketing is about, don't worry because you will be explained everything you need once you've got access to Founder Fly's members area.
In short, affiliate marketing means you can promote any product even if you don't own one and earn an affiliate commission from your online efforts.
This is exactly what you will learn by following Founder Fly's training which mainly consists of videos.
3 day trial
The best part of Founder Fly is that Ryan offers a 3 day trial for which you will pay $1. From my experience I can say that it's the first evidence that Ryan is an honest guy because he is very transparent with people.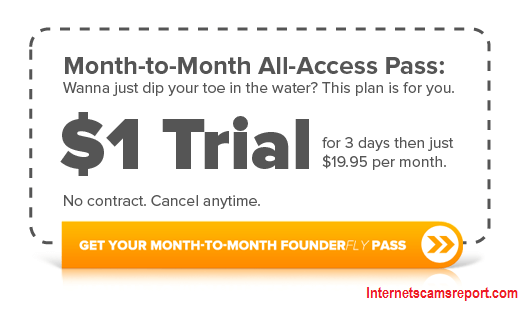 Very few programs online offer a free trial or a few day trial for such a low price. It's an excellent opportunity to try Founder Fly and see how it works in real time.
In fact, you lose nothing. Just give it a try and then continue by upgrading your account or forget it completely if you don't like it
No upsells
Ryan's program is free from any upsells which makes his membership site really a great place to interact with like-minded people and build your business.
Most of the programs I've seen so far try to throw tons of upsells on their members to make more money out of them. Founder Fly is different and everything is included in your membership price.
Training
Founder Fly's training includes over 30 step-by-step videos that are easy to follow and apply the knowledge in practice. The best thing you can learn in this program is how to drive free traffic to your website. Every week Ryan releases new fresh videos.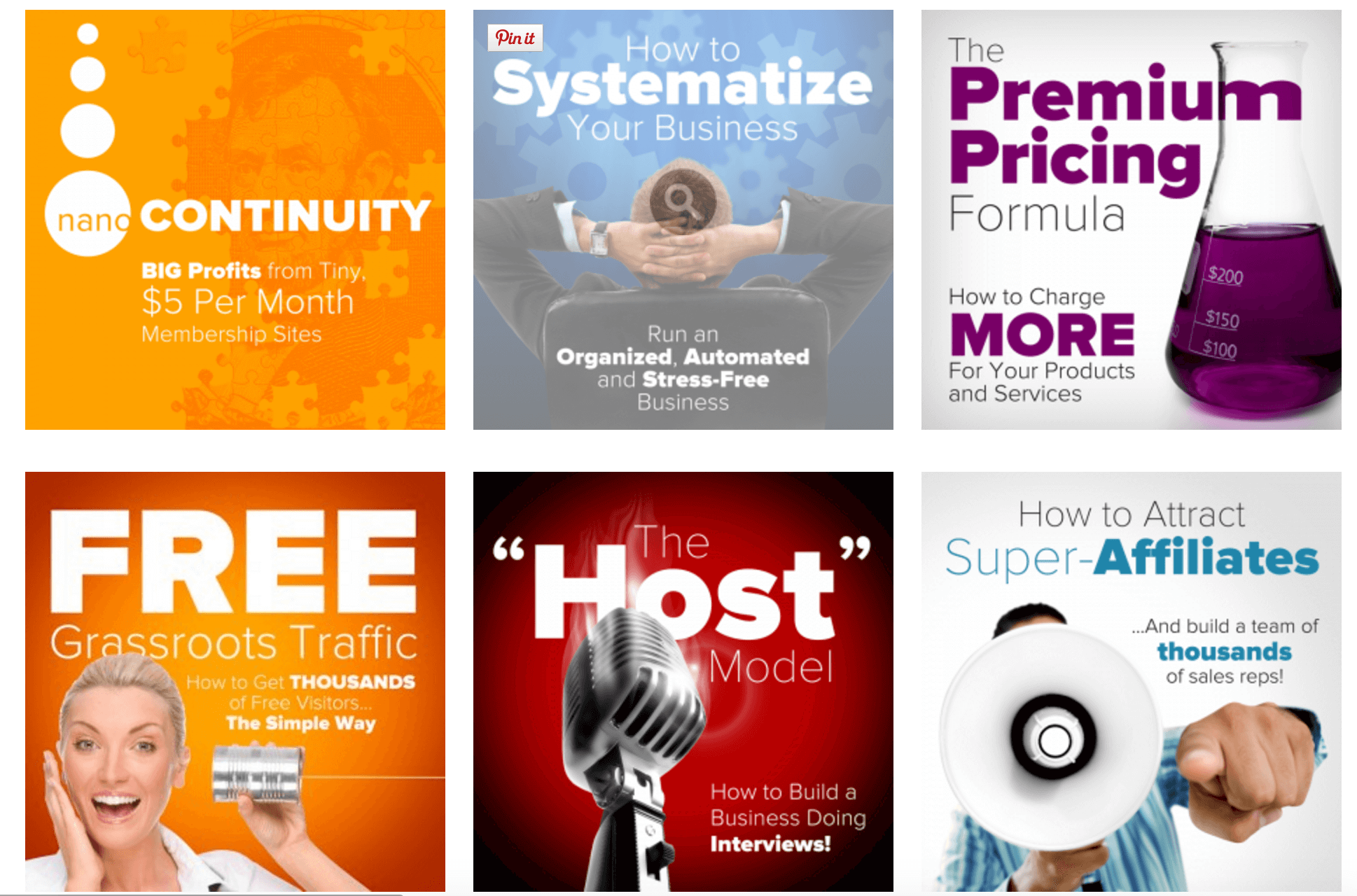 Most of these videos are 10 minutes long. You will also get access to videos that will show you exactly how other successful affiliate marketers started from zero and have grown their businesses to the next level.
Ryan's training is a good choice both for people that have zero experience in affiliate marketing and for those who have some experience. They also have some great tools for marketing your website and tracking your website activity.
Ryan Lee's course consists of the following modules:
Nano Continuity – 6 Videos: 2 Hours, 6 Minutes
How to Systematize Your Business – 4 Videos: 4 Hours, 8 Minutes
The Premium Pricing Forumla – 52 Minutes
Free Grassroots Traffic – 56 Minutes
The "Host" Model – 60 Minutes
How to Attract Super-Affiliates – 54 Minutes
The Ultimate Guide to Facebook Advertising – 48 Minutes
Recurring Revenue Report – Over 12+ Hours
Mobile Marketing Unleashed – 1 Hours, 12 Minutes
One Day Membership – 47 Minutes
Stay Fresh… – Weekly and less than 10 Minutes each
How to Create Your Own Newsletter Co-Op… – 26 minutes
The Information Marketing Blueprint – 70 Minutes
The Video Sales Letter Formula – 43 Minutes
How to KEEP Your Members… – 54 Minutes
Small Site Banner Buys – 1hr. 22 minutes
Press Send Get Paid – 10 Videos. 8 Hours, 13 Minutes
Personality Marketing – 1 hour, 6 minutes
ePublishing In A Box – 6 Videos. 4 Hours, 8 Minutes
The 18,000 Member Roadmap – 53 Minutes
Multiple Streams Of Continuity Income – 60 Minutes
Pay Per Click Advertising – 1 hour, 13 minutes
Free Social Media Traffic – 1 Hour, 2 Minutes
The Millionaire Blogger – 41 Minutes
9 Rules For Marketing Rock Stars – 51 Minutes
List Building On A Budget – 1 Hour, 10 Minutes
SUPER-FANS – 55 Minutes
How To Create Big Ticket Products – 1 Hour, 10 Minutes
How To Start Your Own Association – 1 Hour
How To Become A High-Priced Coach – 1 Hour, 20 Minutes
How To Get More Subscribers – 17 Minutes
31 Continuity Income Models – 38 Minutes
How They Did It (Case Studies) – 658 Pages (PDF guide)
How To Build A Profitable Membership Site – 7 Videos. 6 Hours, 6 Minutes
Make More By Working Less – 45 Minutes
After looking through Founder Fly's training modules all I can say is that Ryan is really doing a great job. You can learn a LOT OF STUFF here and if applied correctly you can make a very solid income.
As you can see, to watch all these videos you need to spend a good amount of time. For each of these videos there is a separate forum discussion where you can ask questions related to that topic and get support.


Support
They have members forum where you can ask any question and get support. I don't know how fast their support is, but I know for a fact that some even greater programs fail to provide fast support, not mention Founder Fly.
Quality of Founder Fly's support depends on how many members they have and how responsive and helpful they are. For example, I'm a member of another online business community called Wealthy Affiliate and they have over 300.000 members.
When I have a question, I post it inside the community and get support within minutes or even seconds most of the time. I don't think Founder Fly's community is large simply because it's a young community.
That's why, based on my experience I can say that their support is not so great. But anyway, they are still doing a great job and you can get support in different directions: traffic, tech, site feedback and more.
Low refund rate and testimonials
Founder Fly program is a Clickbank product and has a very low refund rate which means the program is really good. Like Ryan says: Numbers never lie". Take a look at these testimonials.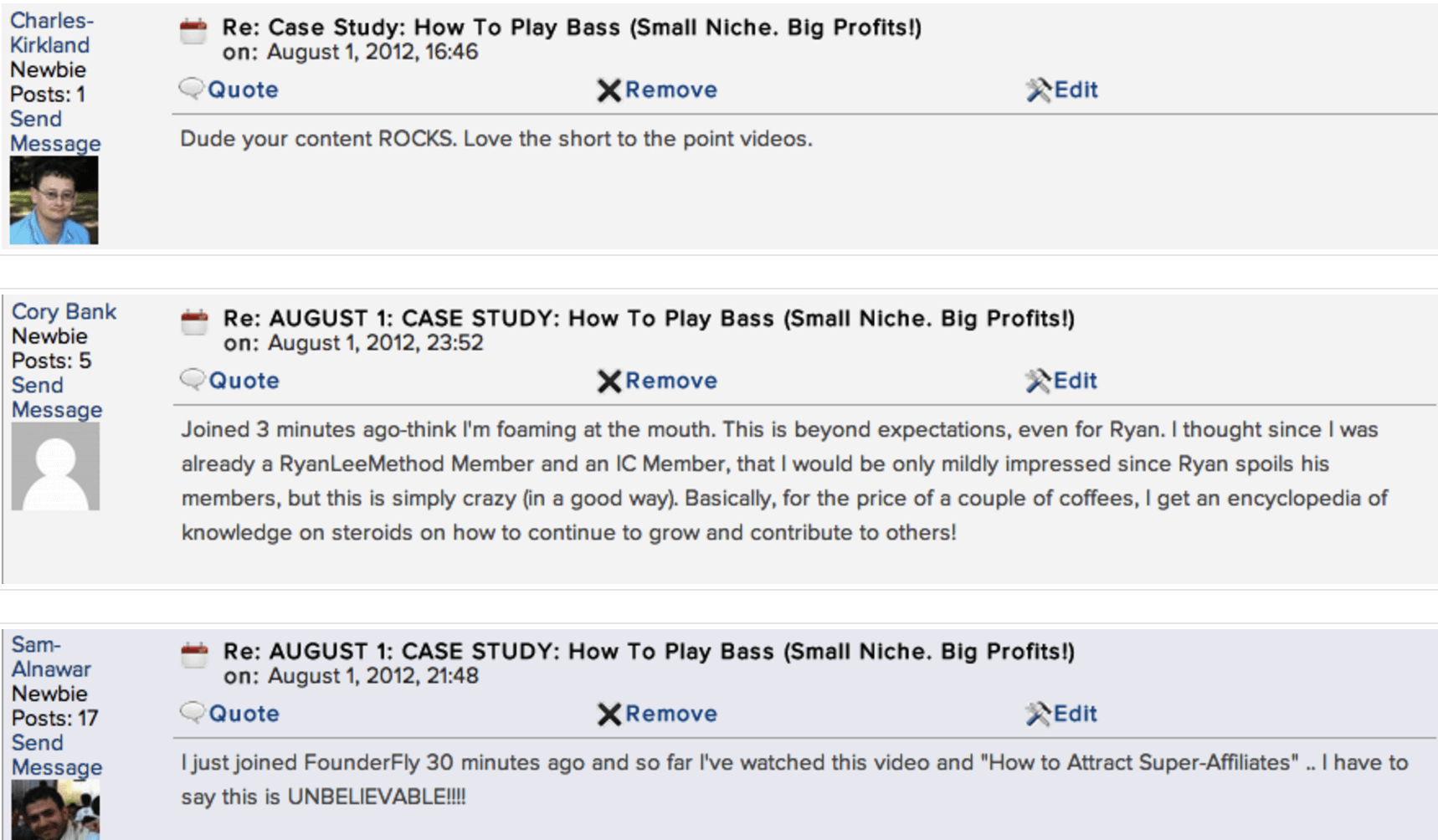 As you can see, members of Founder Fly are pretty happy with the training.
Testimonials are real, not fake which is a good indication that Ryan is an honest guy and doesn't try to deceive you by promising luxury cars or instant wealth.
My final recommendation
If you want to become a successful affiliate marketer and work hard towards your success Founder Fly is a good program. You definitely don't lose anything if you try it for $1.
But if you're still on the fence about joining Ryan's program, I can recommend you another program that I've tried personally and I'm still a member of it.
The program is called Wealthy Affiliate and does offer a much better training than Founder Fly. And the good news is that my recommended program is free to join.
Final glance at Founder Fly
Affordable price
Support
60 day Money back guarantee
Quality training on affiliate marketing
No upsells
Some outdated content
There are much better alternatives to Founder Fly
Overall rank: 

70 out of 100

Verdict:

Legit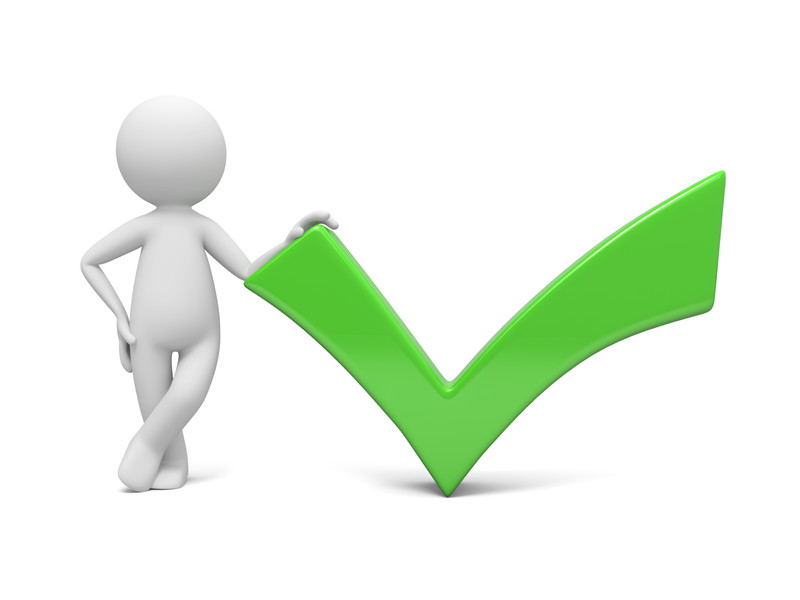 No obligations. It's free to join.
About the Author: Adam
My name is Adam. I'm the founder of Your Income Advisor. My goal is to help others succeed online, by exposing scams and reviewing top rated products. I can help you start
your own business online