Viral Traffic Machine
$17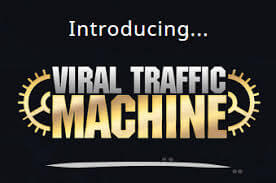 Product name: Viral Traffic Machine
Website: http://viraltrafficmachine.co/
Price: $17-$197
Owners: David Kirby
Overall rank: 1 out of 10
Verdict: Borderline scam
Online market is vast and anyone can get a share of it in the form of traffic and then convert that traffic into an income.
If you can do it once it's great. You can make some good money. If you can repeat it again and again you can become a successful internet marketer.
As an internet marketer you need to get traffic to your online business. If you can get viral traffic your business is guaranteed to make you money consistently.
And this is what you are promised to get from Viral Traffic Machine.
Each time I do a research to review a program I come across something interesting and this time again I found Viral Traffic Machine that claims to send you a flood of traffic in just 3 simple steps.
David Kirby, creator of the software says his software can make it easy even if you are a complete beginner.
Ok, let's do some research to find out if Viral Traffic Machine can really get you that.
Short review of Viral Traffic Machine
It's a piece of software that claims to automate your social activity and send you a flood of traffic and then monetize it.
David shows what you can earn like $139 or $152 a day. Add your social accounts to the software, watch tutorial videos and start getting traffic.
Let's see if we can really get all this with the software.
Pros of Viral Traffic Machine
Basic price is affordable
Cons of Viral Traffic Machine
Too many upsells
Too many unrealistic income claims
The site is full of misleading ideas
Technical issues on the order page
Multiple broken links on the website
Viral Traffic Machine Review
Viral Traffic Machine is described as a never-seen-before software that will entirely change your approach to getting traffic and monetizing it.
But I can tell you I've already seen this type of misleading descriptions many times and this time is no different.
As I already said in my other reviews, I can't try every single product because in that case I need to spend an incredible amount of money.
Asking for refund can be sometimes a headache too. I spend money from time to time on good products that are worth my attention.
This one Viral Traffic Machine is not worth spending money because I know how it works. I know what kind of results you can expect from it.
Many people have already tried it and shared their experience. I've been in internet marketing since 2014 and know what works and what doesn't work.
So, here is my short explanation of Viral Traffic Machine and how it works.
You don't need to install any software. You get access to it online. Inside the members area you can watch some training videos, such as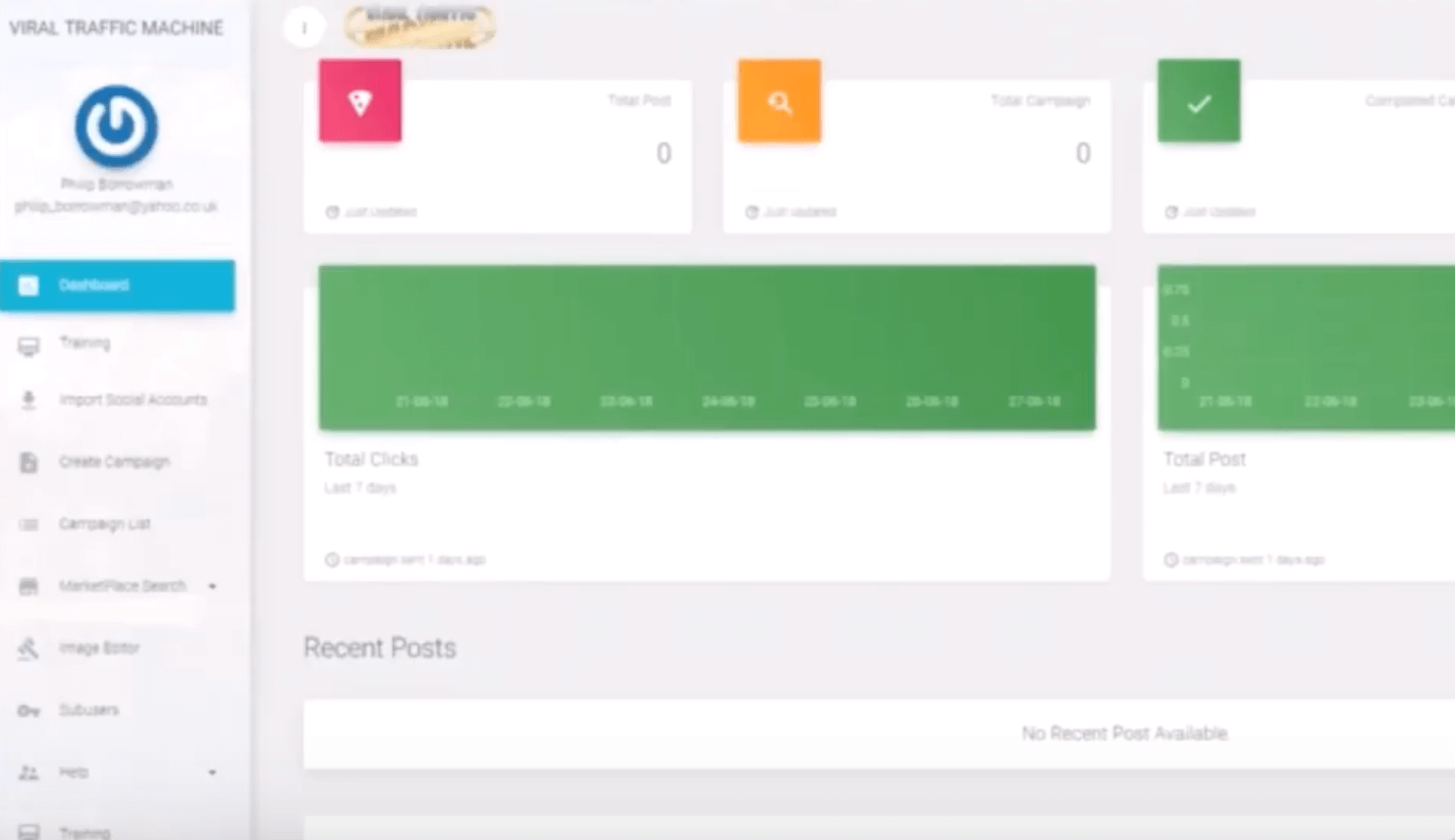 Dashboard Overview
Adding your accounts
Create your campaign
Image Editor
JVZoo Strategy
Clickbank Strategy
Special Strategy Session 1
Special Strategy Session 2
You add your social accounts to the software, Twitter, Medium, Pinterest, Linkedin, Tumblr accounts.
You link all your social accounts, add a nice image and then create your campaign and share your image through all those social accounts.
In short, you automate all your activity and save your time. But there are many other programs out there to help you automate your social activity and it doesn't actually mean you can get a flood of traffic to your business.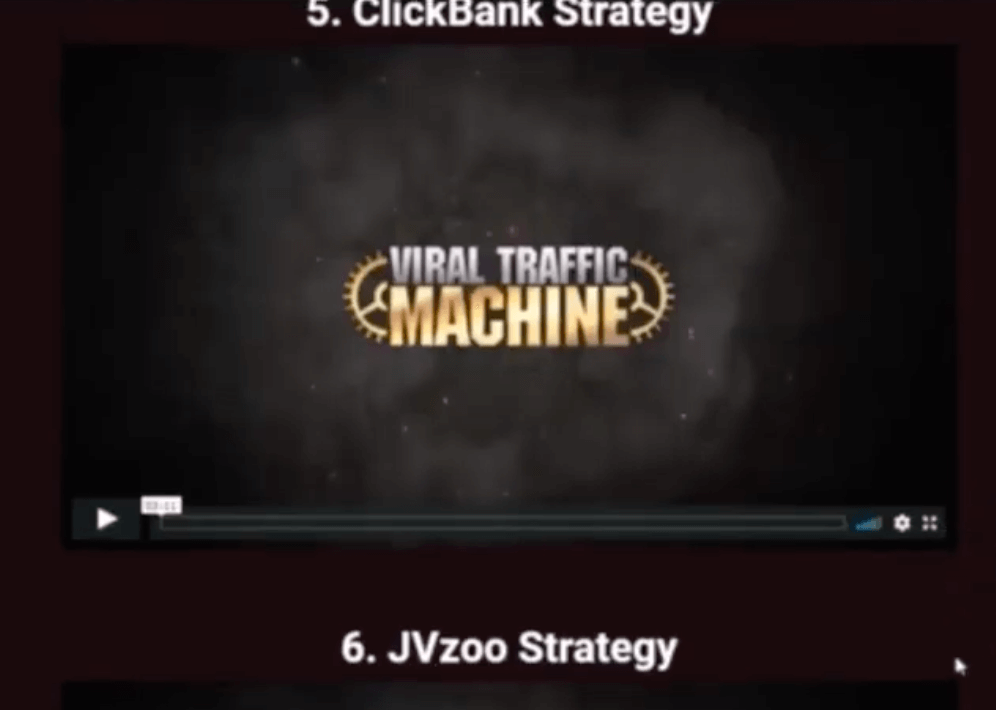 What is the catch here then? What is wrong? These two guys claim that even if you are a complete beginner you can get a ton of traffic for free and monetize it in 30 seconds.
The main problem here is that if you are a beginner and have no social following then this software is useless for you.
How can you get traffic if no one knows about you? Of course, you can get some traffic, probably 5, 10 clicks a day. But this kind of traffic is not going to change your life.
BTW, for your information, the truth is that getting traffic from Facebook is extremely difficult. But from Pinterest it's much easier. Here is another catch.
For some niches Pinterest can be extremely helpful while for other niches it's useless. The same applies to Twitter or any other social networks.
What works for one niche may not necessarily work for other niches.
The worst thing about Viral Traffic Machine is that on their website they don't explain all this.
They just say it's a perfect software suitable for any beginner and it will send you a lot of traffic. Unfortunately, these guys are lying to you.
In fact, if you have your social following and are active on social networks you already must be making money by this time.
In that case I don't think you really need programs like Viral Traffic Machine.
What I like about Viral Traffic Machine
To be honest, there is nothing to like about it. My special thanks to creators of this program for their efforts. Unfortunately, realization of the idea is awful.
What I don't like about Viral Traffic Machine
As I said, there are too many misleading ideas on the website and you will see them all once you've landed on Viral Traffic Machine website.
First misleading thing is the idea about push button software created for you. It clearly says that Viral Machine will start making you money in seconds.
It clearly says that you will start getting free, targeted traffic in 30 seconds or less. It clearly says you will profit in 30 seconds. Is all this true? No and No.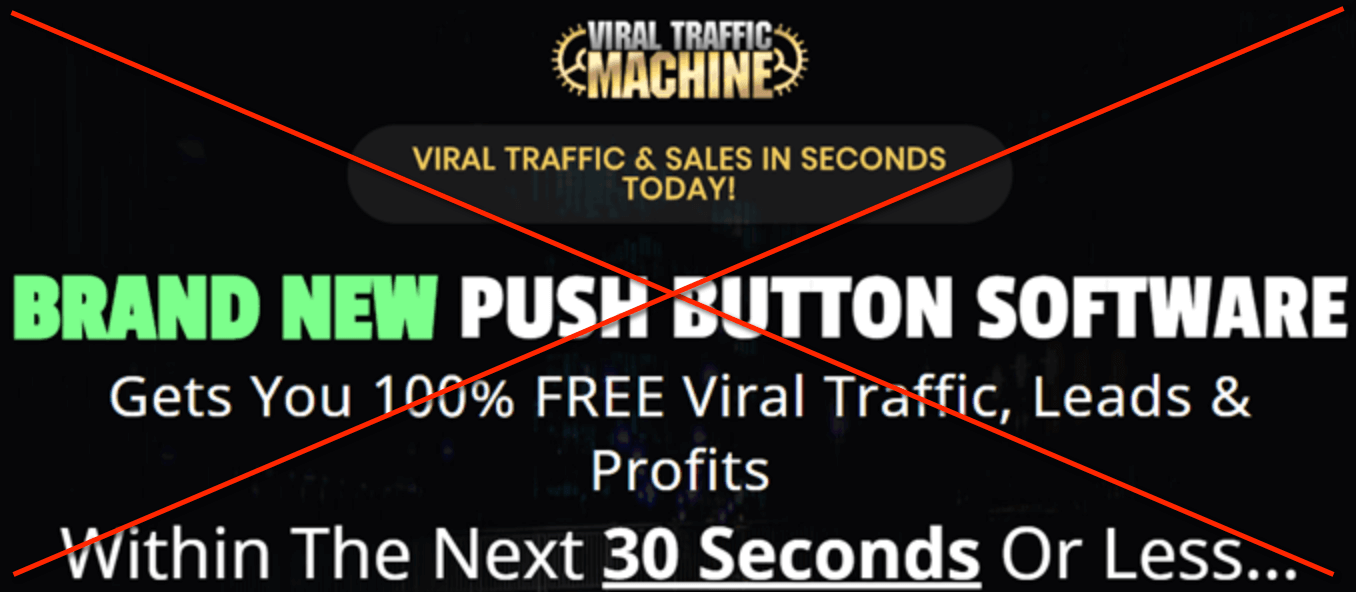 These two guys, Billy Darr and David Kirby are lying to you. They are shamelessly lying to people like you and me.
And it's not just about 30 seconds. You will not get traffic or profit even in 10 minutes or 3 hours or even days.
Remember one simple thing. As a brand new website that has no content you won't be able to monetize it probably in the first few months.
Before getting traffic and knowing how monetize it you need to learn how to create quality content.
But these two guys promise you making money in 30 seconds though they don't even know you, what kind of website you have or have you content at all?
This is really so misleading that I have nothing more to add to it.
Also, though these two guys claim Viral Traffic Machine is a brand new software, in fact it's not new.
They already launched it under a different name ( Auto Affiliate Machine) a few months ago.
Now they added a few new features and gave it a new name.
Next thing that I don't like is about another misleading idea, such as describing Viral Traffic Machine as a software requires from you following step 1, step 2 and step 3 before you start getting traffic and monetizing it.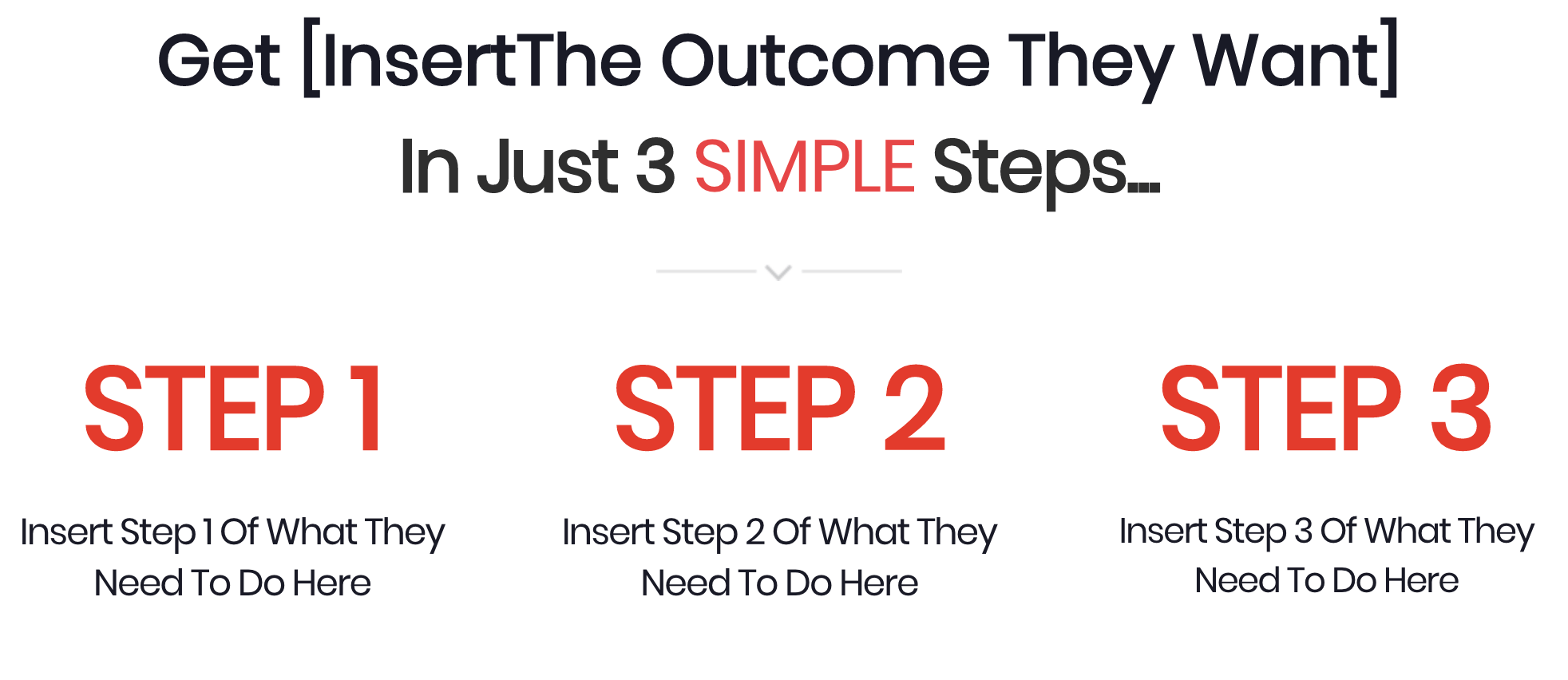 They show you income screenshots that are most likely fake. Even if they are not fake it doesn't necessarily mean you will earn a profit as a result of using Viral Traffic Machine.
They show you fake price increase message as if their price will increase in 2,3 hours but in fact even if you refresh the age price will be the same.

They have another technical issue on their website. When you click their "Add to cart" button you will get this message: "unable to locate info for product h5152v".  At least I got this message.

It means there are certainly serious issues with the website and with the product. But more importantly, there are issues with the approach to the business.
I believe their income seriously dropped and that's why they are no more interested in promoting it.
There are too many upsells in the program.
Viral Traffic Machine – Elite Edition – $37
Viral Traffic Machine – Automation Edition – $37
Viral Traffic Machine – 500k Affiliate Edition – $27-$37
Viral Traffic Machine – Done For You Traffic – $97
Viral Traffic Machine – Done For You Setup Edition – $197
The basic version will cost you only $17. But like with many other low quality programs, the main idea is to get you inside.
Once you've paid $17 they will start to promote many other products promising you much greater success and unfortunately, many people spend their hard earned money on those upsells only to realize that success success doesn't come closer even after paying for all those upsells.
Like all other low quality programs that I've seen so far this one is no different.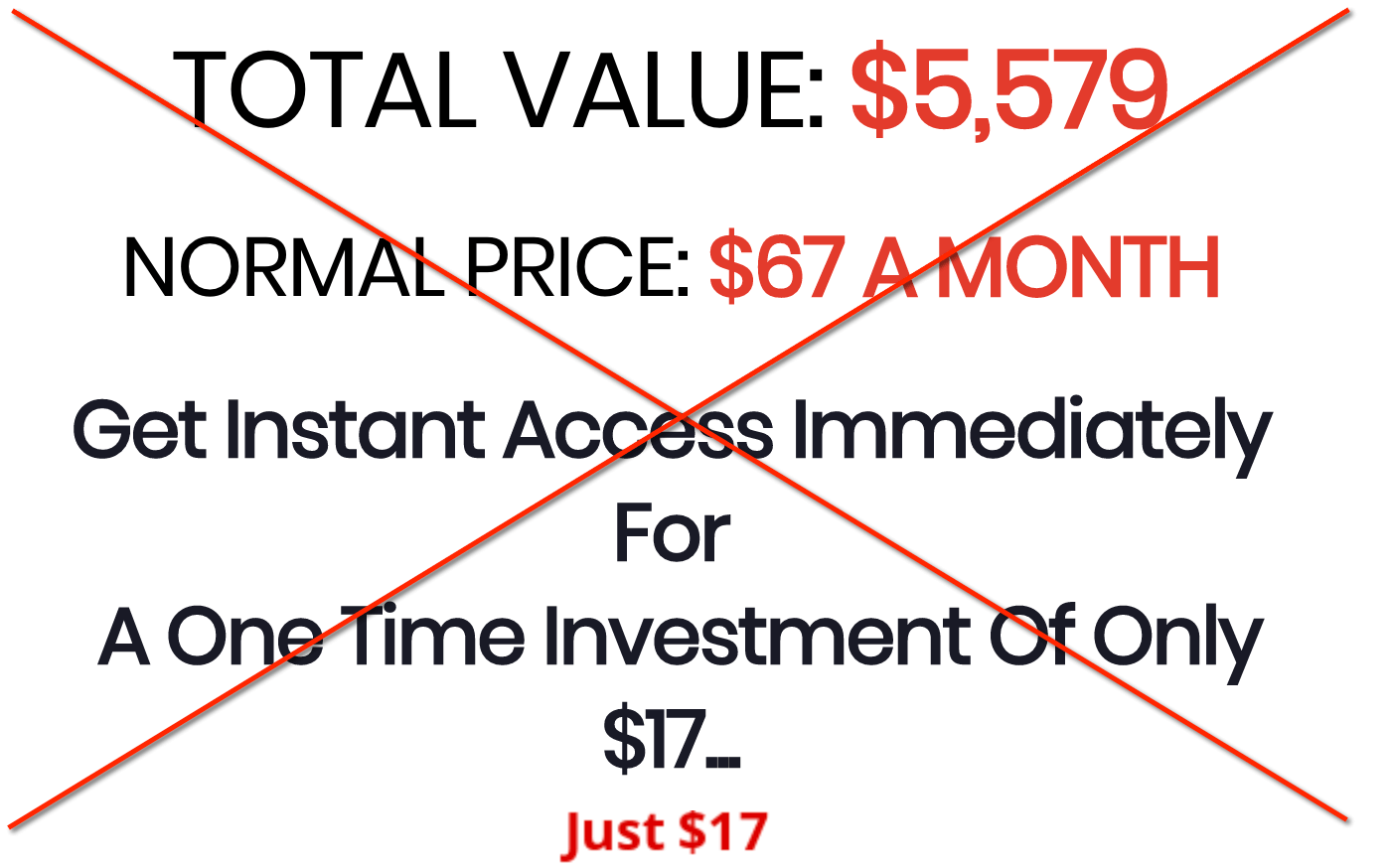 Again they are trying to convince you that their product is worth over $5.000 or that normal price is $67 per month.
And they just give it to you for $17. No, don't trust these guys. Paying for this is a waste of money. Don't do that.

When I clicked on their Earnings Disclaimer I was redirected to this infected page. Can you believe that?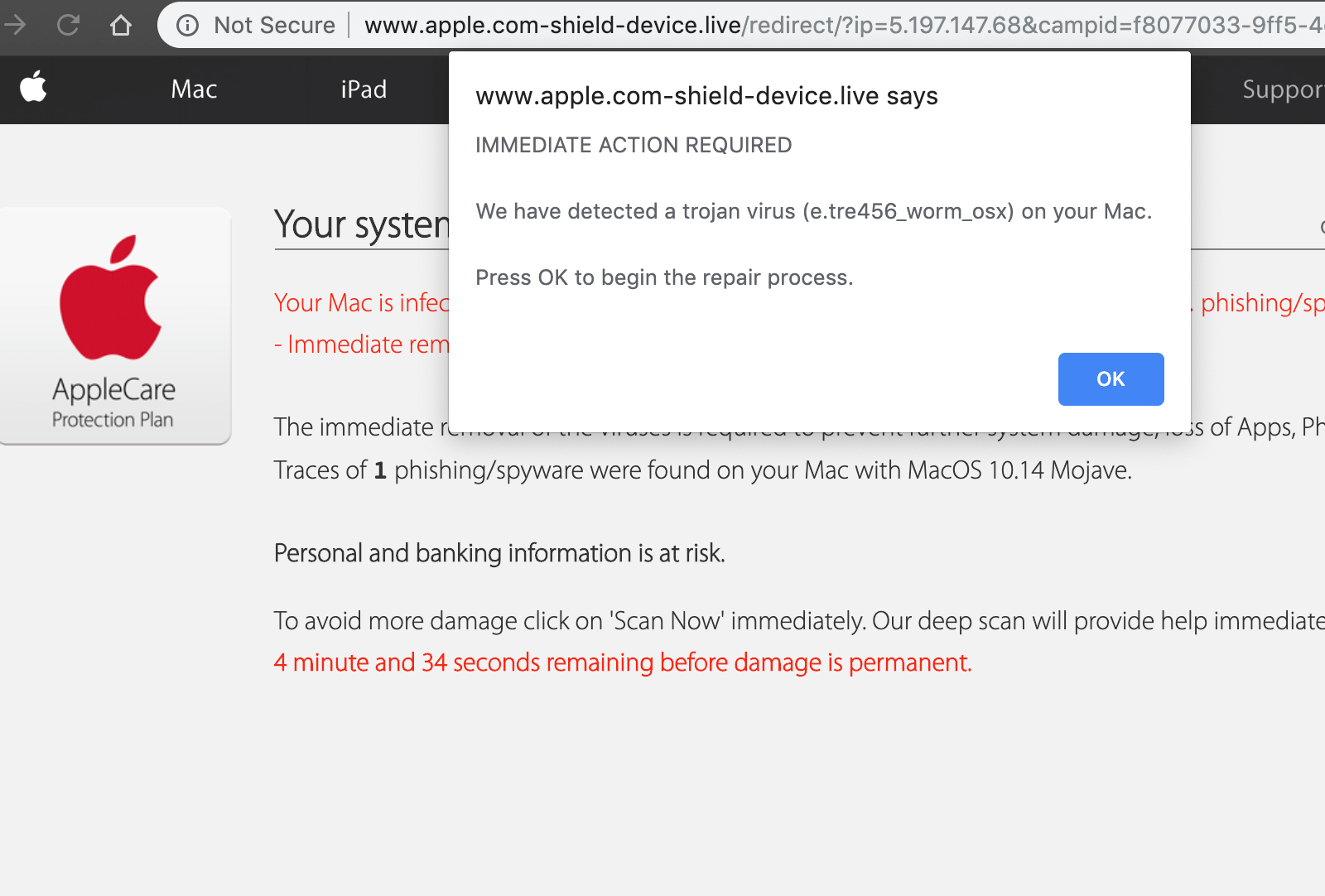 When I clicked on Privacy Policy I was redirected to this link. Can you believe that?

When I clicked on Support I was redirected to this non-existent page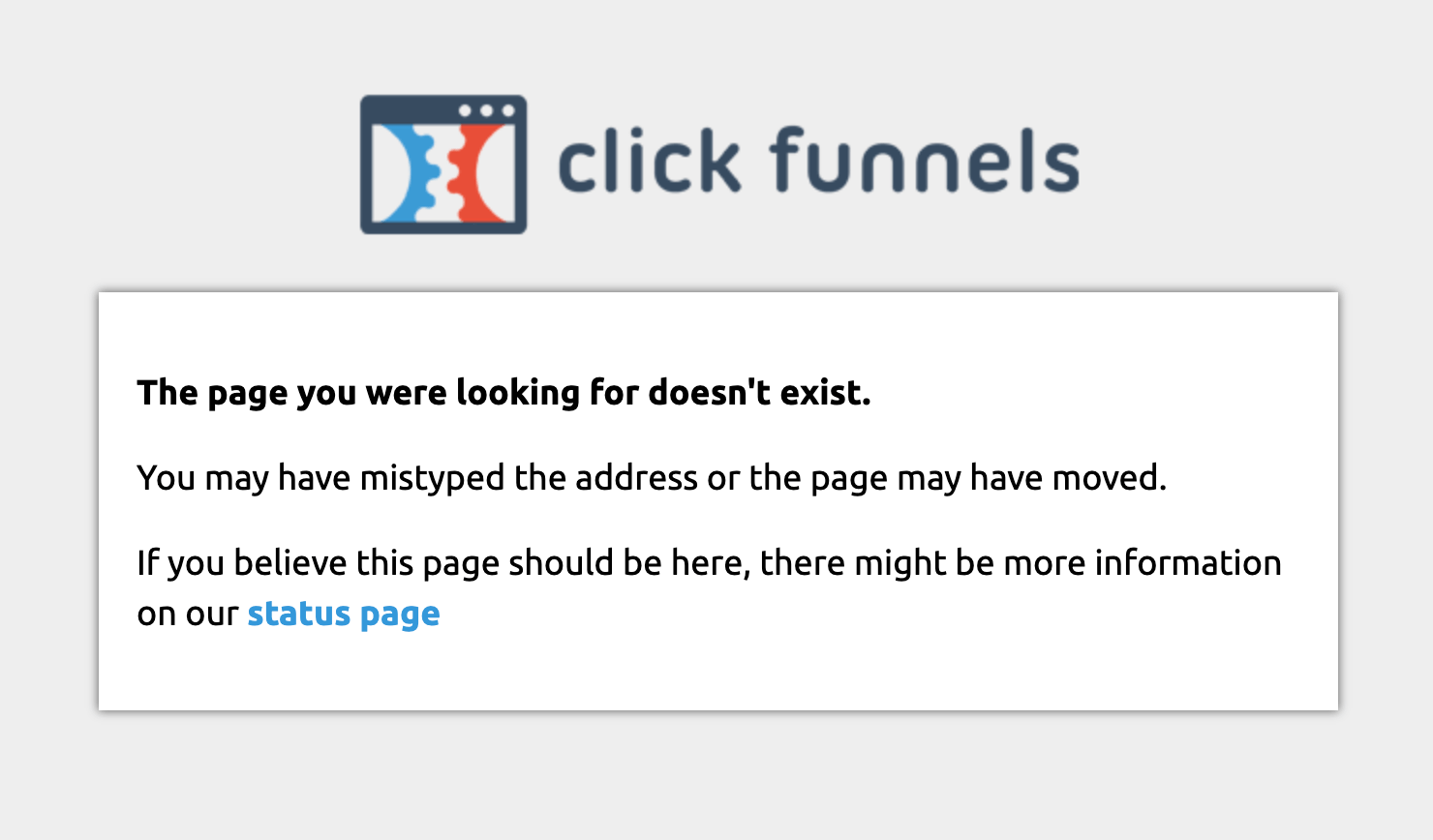 OMG! This program is one of the worst programs I've seen so far. Avoid it!
Can you become successful with Viral Traffic Machine?
Definitely you can't become successful with this piece of software. More importantly, I believe you don't need it at all.
Though the software offers some legit strategies, these two guys that stand behind it invented so many lies and misleading tactics that I recommend to avoid the program completely.
Final glance at Viral Traffic Machine
Too many upsells
Too many unrealistic income claims
The site is full of misleading ideas
Technical issues on the order page
Multiple broken links on the website
Overall rank: 1 out of 10
Verdict:

Borderline scam

About the Author: Adam
My name is Adam. I'm the founder of Your Income Advisor. My goal is to help others succeed online, by exposing scams and reviewing top rated products. I can help you start
your own business online