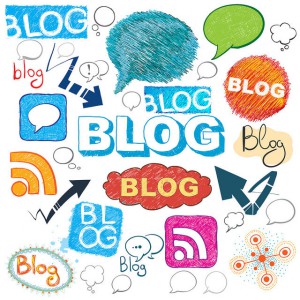 As many of you may know blogging is one the proven and popular methods of interacting with people, helping them, promoting products whenever it's possible and finally making money.
When you have a passion about anything you can set up your wordpress blog within minutes and you're good to go.
If you feel you are knowledgeable in specific field and can help people, it's a great opportunity to start a blog and share your experience with others.
Through building relationships and by providing your visitors with valuable info and practical tips you can gain their trust and turn your blog into a full-time business.
And as you may know, if you blog, you are going to get comments on your blog, which is another opportunity strengthen your relationships with your visitors.
Some bloggers get tons of comments and it takes a considerable amount of time to reply to all those comments and here is a simple question that comes into play: What is the power of comments for your blog SEO? Or does blog commenting help your blog get higher rankings in search engines and more traffic accordingly?
Below I'm going to share my thoughts on this subject based on my own experience and the experience of other bloggers that I know.
Why do we leave comments on other blogs?
There are many reasons why we leave comments on other blogs. Some people leave comments because they really enjoyed the article and they wanted to share their thoughts with the author. Some people leave comments because even after reading the article they still have some questions and through comments they get an answer to their question.
Some people leave comments for the sake of getting backlink to their own blog which doesn't hold much value in search engines. You of course can add a link to your site and it won't harm your website, but one thing you should keep in mind that it's not going to give your site any boost in terms of better rankings. Some people leave a comment for the sake of adding their own affiliate link and that looks really stupid. It's a waste of time in most cases.
Are there any rules for leaving comments?
There are some rules for leaving comments and if you follow these rules you won't have any troubles.
First off, whenever you leave a comment, keep your comment related to the content because no one wants to get comments that are not related to the actual content. Just imagine that you read an article about search engine optimization and leave a comment about business ethics. In that case your comment will be immediately deleted because it will be considered spam.
Never leave a comment if you do it for the sake of promoting your own product. It won't help you and most probably your comment will be deleted immediately.
If you leave a comment, try to leave thorough comment because short comments, like "great article" or "awesome post" don't have any value in search engines. Of course, you are free to use as many words as you want, but if you are a blogger, you will understand what I'm talking about. All bloggers that know the power of comments, want to get substantial comments because they really do help your blog rank better in search engines. Even if you get short comments, when you reply to those comments on your own site, you should write extensively.
That's why, if you leave a comment on a blog, leave good, thorough comments if you want to get that type of comments on your blog too.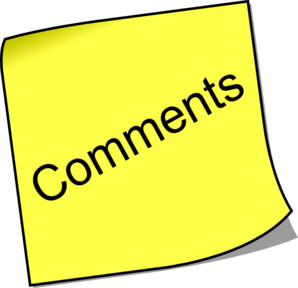 What to do with spam comments?
Sometimes we get spam comments and we should know how to manage them in order to not harm our websites or lose rankings. Some comments don't look like spam and the only way to know that it's a spam is to look at the name of the commenter, their email address and website url.
Very often instead of leaving a real name, they leave their website URL or some promotional phrase and it's the first indicator that it's not a real comment. You'd better delete it immediately because those people or automated softwares leave this type of comments on many other blogs and that's why they don't have any value, they are not unique and Google knows of that very well.
The power of comments – Blog Commenting and SEO
Many people who start to blog want to understand the power of comments for their blogs. They want to know if commenting can really help their blogs rank higher in search engines because all bloggers know that higher rankings mean more traffic to a blog and more traffic means more money.
Yes, that's true. The power of comments is really great. This is what I know from my own experience and the experience of other bloggers.
The truth is that comments add value to your posts and each time Google crawls your site and finds related comments, it gives a hint to Google that you have engagement on your site and the best place for engagement is YOUR site. Not social media, though it's good to have engagement on social sites, YOUR site!
If you have a lot of quality comments on your blog, it shows Google that your site has good, quality content and people love reading your content, which is extremely important for your site in order the get higher rankings in search engines.
The more comments you have, the better for your site in terms of getting higher rankings. I know a site that has only 60 pages of content with tons of comments and that site is getting over 1000 visitors a day. I know a site that has 100 pages of content with many substantial comments and it's getting 300, 400 visitors a day.
While I know sites that have over 200, 300 pages of content with not so much comments and they are getting a little over 400 visitors a day. All this even if not proves, but anyway indicates that having less content with more comments is much better than having more content with less comments.
Having a lot of quality comments on a blog gives Google a hint that a particular blog has good engagement, which means that that blog is very popular and Google starts to give that blog much higher rankings in search engines which results in more traffic. This is not theory, it's what I know from real life experience and I hope it will help you understand better the power of comments.
How to start a successful blog filled with comments
If you are looking for a legit program that can teach you how to start a successful blog and make money form it, I know of a program that can really help you in that. That program is Wealthy Affiliate – # 1 online business community where you can get trained in internet marketing, learn how to start a blog, how to write quality content for your blog etc.
Also, you will get access to all necessary tools for your blog, 24/7 support, live chat, 2 free websites, hosting and literally all you need to build a successful blog.
Once you've become a premium member of the community, you will be able to communicate with like-minded people that have their own blogs and you can start exchanging comments with them, i.e. you comment on their blogs and they comment on your blog in return and that way you will be able to build a blog filled with comments which will lead to good rankings in search engines.
The founders of this online business community, Kyle and Carson have created this community in order to help people struggling online and the price you pay for your premium membership is really worth what you pay for.
They, Kyle and Carson understand how internet marketing works, they know that to be successful online you need the right training, the right tools, the right community and they know the power of comments too and that's why they have created an online community to unite people that want to learn and work towards their success.
You can try the program for free within the first 7 days before you make your decision and if you have any questions, feel free to contact me.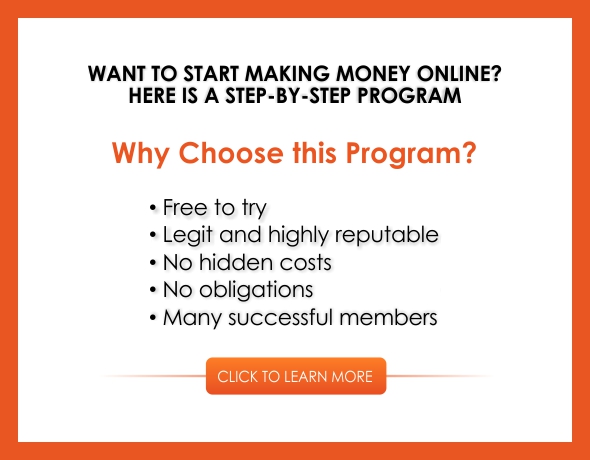 About the Author: Adam
My name is Adam. I'm the founder of Your Income Advisor. My goal is to help others succeed online, by exposing scams and reviewing top rated products. I can help you start
your own business online