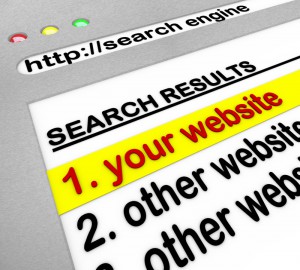 Anyone who has been involved in internet marketing for some time knows what SEO (Search engine optimization) means.
A website optimization means making it visible to search engines and getting it ranked in the top 10 of Google and Yahoo search results.
That is the key aspect because if your site is not optimized the right way and you have a great content, then no one is going to find it.
But to make your website visible to search engines is not enough because what is the use of it if your site is visible but can't be found in search results?
You need your website to be found on the first page of Google search results if you want to get serious free traffic from search engines. Without traffic your business will die, no matter how great your website's content is.
What needs to be done to get your site ranked on the first page of Google, Bing and Yahoo?
The first and foremost thing to be done is writing fresh, original and engaging content for your website. Your content must be original and not duplicate. If you copy it from other website and put on yours then your website will not get top rankings or even can be penalized by Google.
Some internet marketers are still using PLR (duplicate content) which is very bad for a website. And the worst thing is that they teach others to apply this technique. Using this kind of content can never get your site to the top of Google because Google knows very well about PLR content.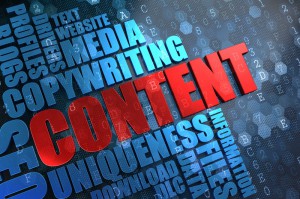 Search engines such as Google, Bing and Yahoo give top rankings only to sites that offer original content to their readers.
Those sites add value to the internet community and that's why they get top rankings very fast. In some cases, getting top rankings can be a matter of a few weeks or even days before you start getting massive traffic from search engines.
What you must avoid to be able to rank on Google?
Some internet marketers are still using keyword stuffing trying to get top rankings but this technique doesn't work anymore. Keyword stuffing is unethical SEO technique which if applied leads to banning from search engines.
Keyword stuffing means using certain keywords (combination of words) unnaturally repeating it many times on your page. An example of this you can see on the image.

Some people try to hide keywords by coloring text the same color as the background of their website.
If you use any of these techniques then you will never be able to rank on Google. All these techniques are outdated and MUST be avoided.
Some internet marketers, self-proclaimed internet gurus claim that they know the secrets of ranking on Google. They are still teaching others that to rank on Google you just need to add more keywords to your page to get higher rankings.
The truth is if you choose a keyword, for example, "how to make money online" and type it in Google search box and then check websites that show up on the first page for that keyword, you will find that all those sites have top rankings though the number of times that particular keyword was used on each of those websites is different.
You're going to realize that if that keyword was used two or three times on one website, it was probably used 20 times on other website. That is the best proof that regardless of the number of times you use a particular keyword on your page can't guarantee that you will rank high on Google. No one except Google knows a secret on how to rank a website.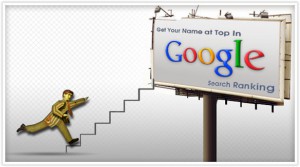 As I said above, to rank on Google, Bing or Yahoo, you should write original content for your website. An original and engaging content is the key to your website's success.
But even if you have a great content, it doesn't mean that your website will be on the first page. Your content must be engaging and not boring for your readers.
You shouldn't write for the sake of writing. You should write things that are of real value to your readers and serve as a solution to their problems or answer their questions.
If your writing is a pure fluff then you will not be able to grab their attention and they will leave your site very fast. If they leave your website fast you won't look good in the eyes of Google.
This is called bounce rate in SEO world. The bounce rate means a percentage of visitors who enter your site (land on a particular page), read it and then leave without reading the rest of your content (other pages of your site).
If Google sees high bounce rate for your site, over 80% for some time then that will be a sign that your site doesn't provide any value. In that case you need to review your site and improve the content.
Steps to follow to rank on Google and other major search engines
Finally, to rank on Google or other major search engines, such as Yahoo and Bing you should: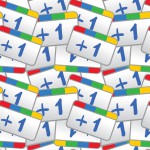 1. Write original engaging content and offer a solution to your readers.
2. Put your keyword in the title of your article and repeat it 2/3 times within it. You can even use your keyword more times but do it NATURALLY. Or if you can't, then forget keywords and write for people.
3. Add fresh content (articles) to your website, 2/3 times per week at least. If you do it every day, that would be perfect.
4. Find low competition keywords. You can never outrank old authority websites that have been online for years. You should find low competition keywords using the best keyword tool, such as Jaaxy. By using low competition keywords you can rank your site much easier and faster and still get good traffic from search engines.
5. The more content you create for your website the more chances that you can rank on Google. The secret of writing more content is that some of your pages will definitely be ranked on Google.
For example, if you have 100 pages of content, there is a good chance that at least 20 of them will be ranked on the first page of Google. Depending on the keyword, your traffic can vary from 100 to 1000 visitors a day.
6. Longer articles rank better than short articles. When you write, try to be specific and don't write fluff and try to write around 1000 words per article. Remember, 1000 words of original content can often outrank an article that has 500 words.
7. Create your page on Facebook, Twitter, Google+, Pinterest and on YouTube and link them to your website. If you spend a few minutes on social media every day this will help you get higher rankings on Google.
8. Write an article and submit it to article directories to get quality back link to your website and possibly bring more traffic to your website.
Backlink strategy is not vital for your website anymore but will certainly help your website get higher rankings. Don't overdo it (submitting articles to directories) because Google doesn't like it.
9. Make internal linking on your website. Try to connect all articles within your website with each other. For example, if you write an article "how to rank on Google" and mention about "keyword research" within the same article, then it would be a good idea to put a link to that article.
If someone reads your article "how to rank on Google" and finds a link to a "keyword research" article, they will probably want to read it thus staying longer on your website. This will result in reducing the bounce rate of your site and help you rank higher on Google.
11. When you publish your page on a WordPress (website builder), you need to add description, title and keyword Meta tags. Don't try to rank your page for different keywords. Use only one keyword per page. This will help you rank higher on Google.
12. Try to buy "com" domain for your website. Google loves it and ranks better and faster.
All these techniques are important to follow if you want to rank on Google, Bing and Yahoo since they are major search engines and provide about 75% of all traffic on the web.
Following these techniques doesn't guarantee top rankings but is the best and the fastest way to rank on Google because all these techniques are absolutely legit.
Never use unethical techniques because even if you apply them and get some rankings it will not last long. Using legit techniques is the guarantee that you can keep your rankings for years once you get them.
Here is an interesting video on how Google search works
FeedTheBot is an excellent resource related to SEO and I recommend you to visit that website owned by Patrick Sexton to check if your site follows the Google Webmaster Guidelines.
If you want to learn how to rank on Google and other search engines I recommend you to become a premium member of WA. WA offers an excellent training both on SEO and the basics of internet marketing. Actually, it is the best place I can honestly recommend you if you want to learn how to start an online business and make money online.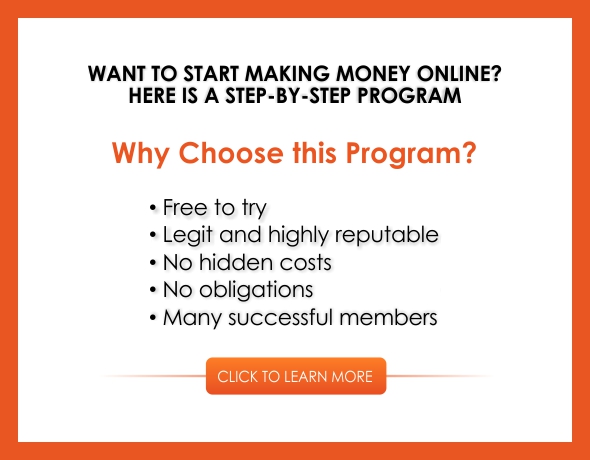 About the Author: Adam
My name is Adam. I'm the founder of Your Income Advisor. My goal is to help others succeed online, by exposing scams and reviewing top rated products. I can help you start
your own business online