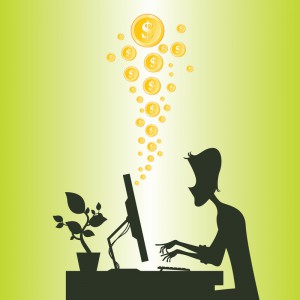 The reason that most people fail to succeed online is because they don't even get started. But there is a reason behind that. I was in the same situation.
When you start online you can really get confused because of many scam products and programs.
Another reason to stat on the wrong foot is to be driven by money alone because if this is your main and the only drive, you can hardly succeed.
Your first and main concern should be your passion to become an authority in a niche that you choose and then consistently learn in that direction and work hard.
If you do this you will make money. Another reason for failure is to start from the wrong place. So, the right place to start from is the one that teaches you the basics of online business and the right methods and techniques to apply to your business.
If you are lucky to find the right place you will save your time and money, and if not you will be desperately struggling for years with little or no success at all.
1. So, to succeed online you MUST understand that there is no any secret as explained by many self-proclaimed gurus.
To succeed you need a product or a service to promote, you need a customer who will buy your service or a product and you need your own website to promote your product or a service. If you don't have your own product you can promote someone else's product and that is called affiliate marketing.
You can simply write articles about a niche you are interested in and then recommend some products to your visitors and link to the website that sells it. By doing this you can earn affiliate commission. The only thing you need is to build your own website and write about particular topic.
For example, if your niche is making money online, then you need to write product reviews for both legit products/programs and the scams and recommend the good ones.
2. A few years ago to build a website was a real headache but now things have been simplified and you can do it with a few clicks of your mouse. The most commonly used platform is a WordPress. It is the same platform that I used to build my website.
You don't need to learn HTML or other advanced technical skills. Just choose a WordPress template you like and press "ok" and your site is up and running. If you haven't started yet, you can do it now.
You can also watch a video lesson on how to build a website.
3. The next thing to do is to choose a name for your business, i.e. website. This is very important step in your business especially after Google updates have been done. I would recommend choosing a brandable domain name that is easy to spell and remember.
For example, my site domain is Your Income Advisor – the name speaks for itself, and at the same time is easy to spell and remember. Anyone can easily understand what my site is all about. To find/buy a domain name by visiting one of the sites listed below:
If your preferred domain name is taken then search again until you find one that you like. Godaddy, Hostgator and Namecheap are the best ones, reliable and cheap places to buy a domain name and hosting. Always make your domain name short and memorable. Make it a .COM because Google loves and gives preference to (com) domains.
Finally, avoid numbers and dashes in your domain name. Though I have a friend of mine who has a website with a domain name that has a dash in it and still he is very successful marketer.
4. Now you've got your website and domain name and what now? The next thing you want to do is to make your site "live", i.e. you need a web-hosting (a place where your website files are stored), and it must be cheap and reliable.
Then you need to connect your domain name (website) to your web-hosting company. Please click the link. The best hosting companies in terms of affordable price, reliable service and support are the ones I've mentioned above.
The right place to start your career as an Internet marketer
The next step is to find the right mentor who can help you build your online business. The one I am talking about is the Wealthy Affiliate – #1 online business community in the world. I have been struggling online for months before I have come across this awesome community. There are many advantages of being Wealthy Affiliate premium member.
You get second to none training course, both video and text tutorials on how to build a successful online business. Video and text tutorials include:
Understanding how to make money online
Choosing a niche for your website
Building a website
Finding content ideas for your website
Creating quality website content
The traffic breakdown
Understanding affiliate programs and networks
Using Facebook the right way
Google plus or minus
Creating readable content that converts
Creating product reviews and using targeted keywords to drive traffic to your website
Creating videos
and many more…
Premium membership includes 24/7 live chat
Access to many successful online experts that can help you on each step of your online business
World class hosting
Free membership includes two websites and free hosting
In addition to their official training course you will get access to hundreds of other videos and tutorials within a community database.
When you start building your online business you will definitely get stuck at a certain point but with the help of WA community and the #1 support it offers to premium members you can find a solution to literally any problem you may have in a few minutes or a couple of hours.
As opposed to the most programs online, Wealthy Affiliate is really different because you can get support and advice not only from premium members but also from the owners of the program, i.e.
Kyle and Carson who are real experts in internet marketing. They are very knowledgeable, helpful and stick to high moral standards. The respect of WA members to them is paramount.
The most important thing is that the training at WA is always up-to-date with Google guidelines and updates, which is very important for your online business. If you don't play online game by Google rules you can destroy your entire business that you have been building for years. That is why you must be very careful when choosing your online mentor.
I hope you will find my post helpful and if you have any questions feel free to contact me, or leave your comments below.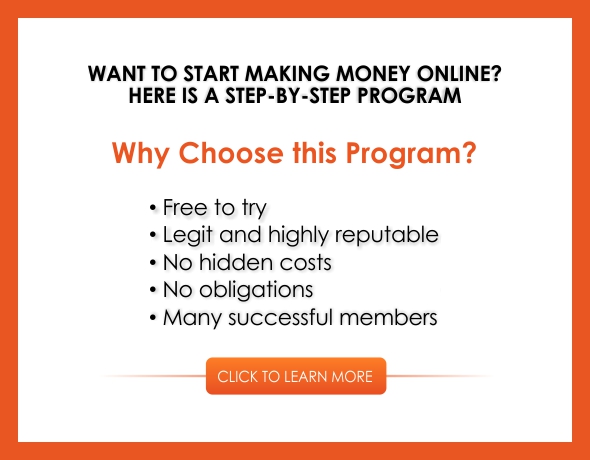 About the Author: Adam
My name is Adam. I'm the founder of Your Income Advisor. My goal is to help others succeed online, by exposing scams and reviewing top rated products. I can help you start
your own business online