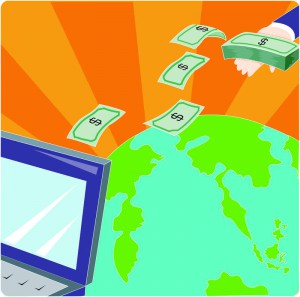 Today I would like to share my experience and give some info on proven ways to make money online.
Right from the start I'm going to tell you that I will be VERY honest with you and I'm sure you will not like many things that I'm going to reveal in this article.
But whether you like it or not, I will be extremely realistic because my goal is to provide you with truthful information so you can know all the truth about making money online.
What you can expect from your online efforts and what requires from you to learn and do to be successful online.
I will be talking about proven ways to make money online and though they are proven, it doesn't mean or proves that you will start making money in x amount of days because whether you will make money or not depends on many factors, such as your willingness to learn and work, staying self-motivated and patient in the first year or so until you see real results, not expecting any profit probably in the first few months.
If you are ready for that, then you can achieve success someday, and if not then I'm very sorry, but internet marketing is not for you. Ok, keep reading because I'm going to go into more details to help you understand the whole matter.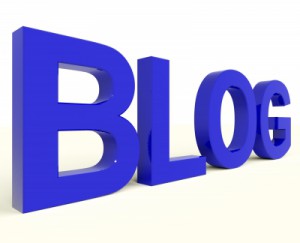 Blogging
One of the proven and well known ways of making money online is the blogging based on helping people through writing helpful content. Anyone can start blogging if they have a passion about particular field. The biggest fear most people have is writing content though it's not as complicated as you might be thinking.
I'm not a professional writer and English is my second language, but still I can write almost on any topic and never outsource my job to anyone. Creating content is only the first step because once you've created it, you need to get people read your material and the best way to do that is through learning and applying SEO techniques.
There are some other methods to drive traffic to a website, such as PPC (paid traffic), social media, YouTube, email marketing etc. But search engine free traffic is the best source of traffic and all internet marketers know of this fact. If you can create quality content you can drive a massive traffic from search engines and build a full time online business.
But getting your content ranked on search engines requires time and patience because when you start your blog, Google doesn't know you, your site or type of content you are going to create. It may be that you start your blog today and forget about it two weeks later and Google is not going to rank every site that has 2,3 pages of content.
Google is looking for sites that produce quality content continuously. With 2,3 or even 10 pages of content you won't get to the top of Google's rankings. So, the main problem here is that before you gain authoity on Google, it will most probably take 6 months.
I know from my own experience that it's really so annoying, painful and frustrating to write fresh content 3,4 times a week and see how your site grows in traffic so painfully slow. But this is how it works for the majority of sites and if you are willing to start making money on the internet you must be ready to play by Google's rules.
But even if you start getting traffic to your site, it doesn't mean that you will start making tones of money because finally it boils down to how you write your content, i.e. your writing skills. I don't know how good you are at writing or it might be that you have tons of grammar errors and most of your visitors will leave your site without reading your content, not to mention taking action.
That's why, no one can guarantee that you will start making money in x amount of days. If someone guarantees you, they are most likely lying to you.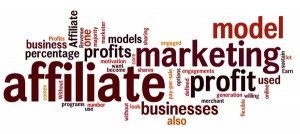 Affiliate and email marketing
Affiliate marketing is another proven way to make money online. You can do affiliate marketing through blogging or have a squeeze page, drive people to that page using multiple traffic methods to get their email addresses and then build relationships with your audience through email marketing.
You can use this method to promote your affiliate offers. The bottom line is that whether you use a squeeze page or a sales page you need to build relationships with your audience and gain their trust which takes time and efforts. It's not about clicking on a button and making money on autopilot.
This is one of the biggest misconceptions and lies existing on the web. To build relationships, i.e. list of subscribers takes months for decent profits and years for big profits. And there is no guarantee that you can be successful with this method. If you follow a good training course you will most likely achieve success, but there is no guarantee that you will. If someone guarantees you this, they are lying to you.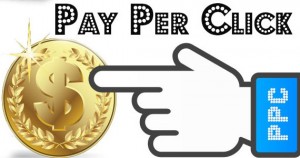 PPC
You can even make money using only one proven method, such as PPC (paid advertising) i.e. instead of waiting for traffic through ranking on search engines which might take months, you can get your blog or a page listed in search results on Google and Yahoo and start getting real traffic immediately.
But it takes time before you go through a good training course and then start putting that knowledge in practice. I have experience in PPC and buy traffic from Yahoo (Bing ads) on a regular basis, and always have high CTR and low CPC, which means that my PPC campaign are profitable.
But it's almost impossible to have all PPC campaigns equally profitable. This method requires deep knowledge and tons of experience before you can achieve success and make most of your PPC campaigns equally profitable.
One thing you should keep in mind that it's very easy to waste money with PPC if you don't have knowledge and experience. There are many training courses on PPC and most of them guarantee that once you go through their training you will be making tons of money.
This is not true! Trust me, I know what I'm talking about. It's not easy to achieve success with PPC even if you go through the best training. If someone guarantees you success with PPC, they are lying to you.
A program that can show you proven ways to make money online
There are some other proven ways to make money online, but the bottom line is that there is no guarantee that you will make any money at all. Most legit make money trainings that I know on the web have one thing in common: they make bold claims and promise you success if you follow their training.
The only program that I know that never makes any false promises to anyone is Wealthy Affiliate – # 1 online business community. They have all things in place: training, tools, 2 free websites, hosting, keyword research tool, live chat, 24/7 support, weekly live webinars, support from the founders of the program, Kyle and Carson. They have all you might need to achieve success online.
I have been a premium member of this community since 2013 and know many members that are making a few thousands of $ per month and all this thanks to Wealthy Affiliate training program.
I have my business up and running too and I'm already making money. Not tons of money yet, but I believe I will be able to quit my job by the end of 2014 or in the first mid of 2015.
I'm on the right track. I'm sharing my experience to provide you with the most truthful and reliable info so you can realize what internet marketing is all about. Wealthy Affiliate is a real deal, it's not a scam. It shows you proven ways to make money online and helps you on every step until you finally achieve success. But it doesn't guarantee you anything because if it did it would be just another scam.
If you are looking for a legit program, I recommend you to try it. They allow to try their program within the first 7 days so you can make an informed decision before you pay them. Feel free to contact me if you have any questions and I will be happy to help you out.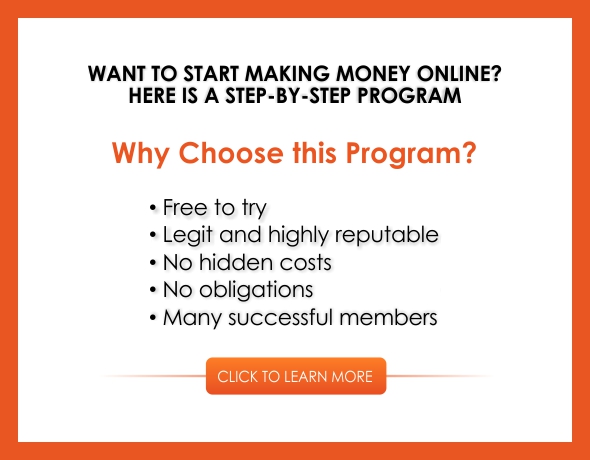 About the Author: Adam
My name is Adam. I'm the founder of Your Income Advisor. My goal is to help others succeed online, by exposing scams and reviewing top rated products. I can help you start
your own business online