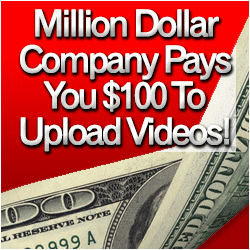 Product owner – Rick Thomas
Website: www.tubelaunch.com
Advertised price -19$, $34
Verdict: Scam
Tubelaunch has been advertised on many websites, and has been one of the top and best programs on the internet in 2013 and 2014. Please note, what I mean is (falsely advertised).
Yes, it is one of the "top" products but in quite other sense, i.e. the way it is promoted and falsely advertised.
It has been advertised as a revolutionary new program to make money online without technical skills, previous experience and large investments. Sounds really great! I personally was very close to buying it due to those misleading techniques.
It was not an easy task to figure out if the program had real value or not. I have been reading many reviews a good number of which were very positive about the program. Yes, like with many other reviews, it was really hard to sort through the honest and dishonest reviews about Tube Launch.
TubeLaunch is explained as an easy way to make a lot of money online by uploading videos on YouTube which is the world's largest video sharing website.
Big companies pay people like you to upload their videos on YouTube so they can get free traffic to their websites. You have probably seen YouTube videos on the first page of Google search results.
As you probably know, many companies look for every opportunity to get new visitors to their websites because some of them will probably convert into customers.
These companies use YouTube as an additional source of traffic, and are ready to pay to get the job done. Remember that YouTube is an excellent source of traffic to any website and big companies are struggling to increase their profits.

Using unethical methods when selling a product is a distinguishing feature of any scam product/program and it should be the first red flag for you. In regards to TubeLaunch website, once you enter their website (they change the design very often) you will see their ad: Watch the video above OR you'll regret it for the rest of your life". 🙂
I would say it a different way: "Watch the video above AND you'll regret it for the rest of your life". There is really nothing to regret, trust me. By the way, it seems their website is down but I'm not sure, maybe they moved their website to a different domain. This is normal for such scam programs.
The owners of that website change the design and the way they present their product very often but one thing never changes – their unethical advertising method.
I'm really sad and angry when I come across that kind of programs because they give people false promises and never explain what people should exactly do with their program.

On their website, a visitor is promised to start making money by following three easy steps:
1. Create your free account
2. Choose a company to upload videos
3. Start earning money
They promise: You can make as much money as many videos you upload and you just need a basic knowledge about internet. Three easy steps!
But it is not as simple as it is explained. Reality is absolutely different. You're not going to make money just by uploading videos on YouTube.
Tubelaunch is not about uploading videos. It is about affiliate marketing. You need to choose a company, sign up for affiliation with that company and get your affiliate link and the videos to upload.
After that you need to upload those videos on YouTube, with your embedded affiliate links. If someone watches your uploaded videos and clicks your affiliate link, they will be redirected to that company's website you are affiliated with. If they make any purchase on that website you will get the commission. That is the way you can make money with TubeLaunch.
As you can see now, it is absolutely not as simple as it is advertised by TubeLaunchers. However, they don't explain all this stuff to you, because if they do, then they can hardly get someone buy into their offer.
The good part of the program
The "good" thing about Tubelaunch is their presentation, which was done very professionally. The videos inside the member area are good as well. From their videos you can learn legitimate techniques how to choose a keyword and make a description for your video. This is very helpful and basically all top YouTubers use these methods. So, this part of the program is good.
The bad part of Tubelaunch
The bad thing about Tubelaunch is that their presentation video is absolutely misleading and false and like with other scam programs, they don't explain exactly how you can make money with their program. Tube Launch is actually affiliate marketing and you need to learn some skills before you understand how you can become successful with that program.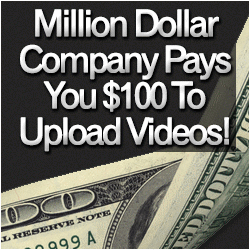 Remember that thousands of people like you are uploading videos on YouTube everyday and you must learn how to rank videos on YouTube. It is not easy to get your video ranked, and listed on the first page of YouTube search results.
And if so, then you are not going to get a lot of clicks on your uploaded videos, it's as simple as that. So, compared to TubeLaunchers, I tried to be very clear and honest with you and explained those three "easy steps".
Another thing about uploading videos on YouTube is that if they are too promotional then there is a good chance that your video will be marked as spam, and get banned, as you will be breaking YouTube's spam policy. You should know that posting affiliate links is not allowed on YouTube.
Final word on Tubelaunch
So, you need to upload a lot of videos on YouTube to be able to get some clicks and sales accordingly but before that your videos must get top rankings to get traffic. To build legit business you'll need to build a website and add both text and video reviews. This is what I'm actually doing on my website, writing reviews.
If you get involved in internet marketing and have your own website you'll be able to build a serious business that will work for years. Uploading videos on YouTube without having your own website is not enough to build a strong online presence.
Remember that YouTube can be used as an additional source of traffic to your website but not as your main source of traffic.
The main source of traffic comes from search engines, such as Google, Bing and Yahoo and they provide about 75% of all Internet traffic and to get that traffic you need to have a website with unique and engaging content. Real and successful online business is a complex of many marketing techniques. It can't be done through just uploading videos on YouTube.
All successful internet marketers are well aware of that, and I'm sure, the owners of Tubelaunch are as well. However, unfortunately they don't explain all this stuff to you.
The best place I can recommend you where you can learn how to start an online business is the Wealthy Affiliate – #1 online business community in the world. Wealthy Affiliate helped thousands of people to build a successful online businesses and it helped me as well.
I'm a premium member of that community and I owe to this community for having my business up and running. Read my review of Wealthy Affiliate and if you have any questions, feel free to contact me or leave your comments below and we will discuss it further.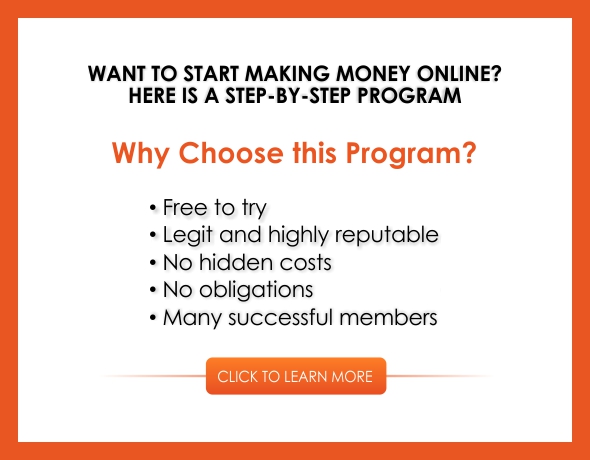 About the Author: Adam
My name is Adam. I'm the founder of Your Income Advisor. My goal is to help others succeed online, by exposing scams and reviewing top rated products. I can help you start
your own business online