If you have been working online for some time or plan to start then you will come to realize that making video is not only an excellent way of teaching others certain things but a great way to drive traffic to your website as well.
Making video is an essential part of online marketing and should be included in your plan if you want to build a serious business.
There are many different types of software that you can use for making videos and then upload them to websites, such as YouTube or Vimeo (free video hosting websites).
To create video is not as difficult as you might be thinking. Actually, you can create a video within a few minutes. The only thing you need is choose the right software that can help you create professional video to make a good impression of your company.
The software I'm talking about allows you to add awesome music to all your videos and a professional logo when your video starts. In one word, if you are not creating videos, or taking advantage of YouTube and Vimeo, you are losing a lot of visitors.
Just imagine that if you create 10 videos and put them on YouTube, each of your videos can generate a few clicks a day, and a few hundred visits per month. So, I'm going to show you a few programs that are the best ones and being used by many successful internet marketers online.
1. Snagit (from Techsmith) is an awesome software that you can use to make screenshots and add some visuals to them such as adding shadows, arrows and many other cool things. And you can do all this easily with a click of your mouse.
The most important part of this software is that you can create videos (screencast)and publish them on Youtube or Vimeo within a minute, by just clicking the "record" button. The price for this great piece of software is $49.95. I'm taking the advantage of this software and can recommend it to you.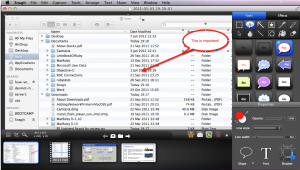 2. Screenr is another awesome online based video making software that you can use to record a 5 minute video. You can try it for 15 days and then if you like it or need to create longer videos then upgrade your account. http://www.screenr.com/
3. Screencast-o-matic is online based software that you can use for free. It allows you to record a 15 minute video or if you need to create longer one upgrade to pro ($15/yr) http://www.screencast-o-matic.com/
4. Jing is a free software for recording short videos. There is a tutorial on how to use the software on their website. http://www.techsmith.com/jing.html
5. ScreenFlow is the software designed for Mac only. You can try it for free and then buy for $99 http://www.telestream.net/screenflow/overview.htm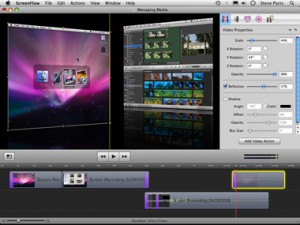 6. Sparkol (www.sparkol.com ) is online based program that allows you to create amazing videos where a hand draws a video. You have probably seen those videos and by paying $26 per month (yearly subscription $199) you can start creating such cool videos for your website. This is a great way to engage your audience. I used it for some time in the past.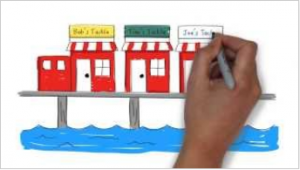 7. Camtasia (PC & Mac) from Techsmith is one of the best tools to make video, used by many pros. To learn how to record a video using Camtasia is very easy and you can watch tutorial on Techsmith website. http://www.techsmith.com/tutorial-camtasia-8.html Tutorial includes recording, editing and even advanced features and techniques.
It shows how to add music to your video as well. Camtasia allows you to highlight your mouse cursor while recording. I guess you have probably seen that type of effect on YouTube videos. The price of Camtasia is $99. I use Camtasia and it works great.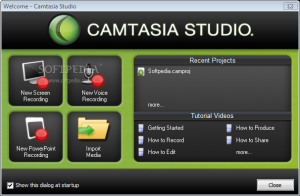 If you buy Camtasia you should know that to run it smoothly you need to have i5 processor or a better one i7 and 4 GB ram as minimum.
As I mentioned, there are a lot of benefits to making videos. Some people prefer to read and some prefer to watch and If you have both text and videos on your site, then you will have much better conversions.
To take advantage of your video marketing you need to have your videos get ranked on YouTube and here is a guide on how to rank video on YouTube.
Remember that there are many keywords you can find with Jaaxy (keyword research tool), that don't have any videos associated with them on YouTube.
This is a great chance to make your video and get it ranked on YouTube. For example, if you have 100 posts (product reviews) on you site you can easily add videos to some of your reviews and put them on YouTube and your own site as well.
If you choose the right keywords (not too competitive) to rank under, I'm sure once you have your videos get ranked on Youtube you will be able to drive traffic and get better conversions on your website.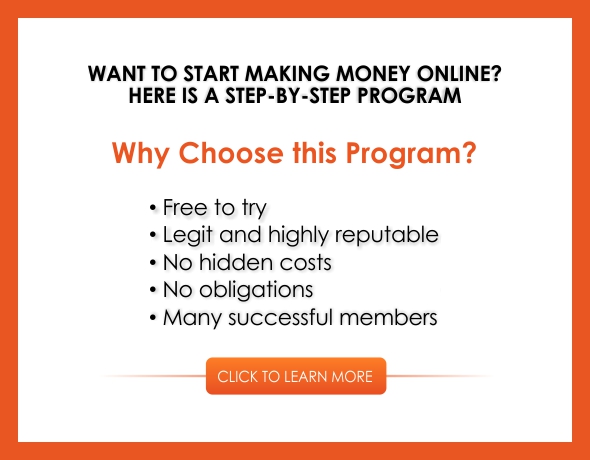 About the Author: Adam
My name is Adam. I'm the founder of Your Income Advisor. My goal is to help others succeed online, by exposing scams and reviewing top rated products. I can help you start
your own business online